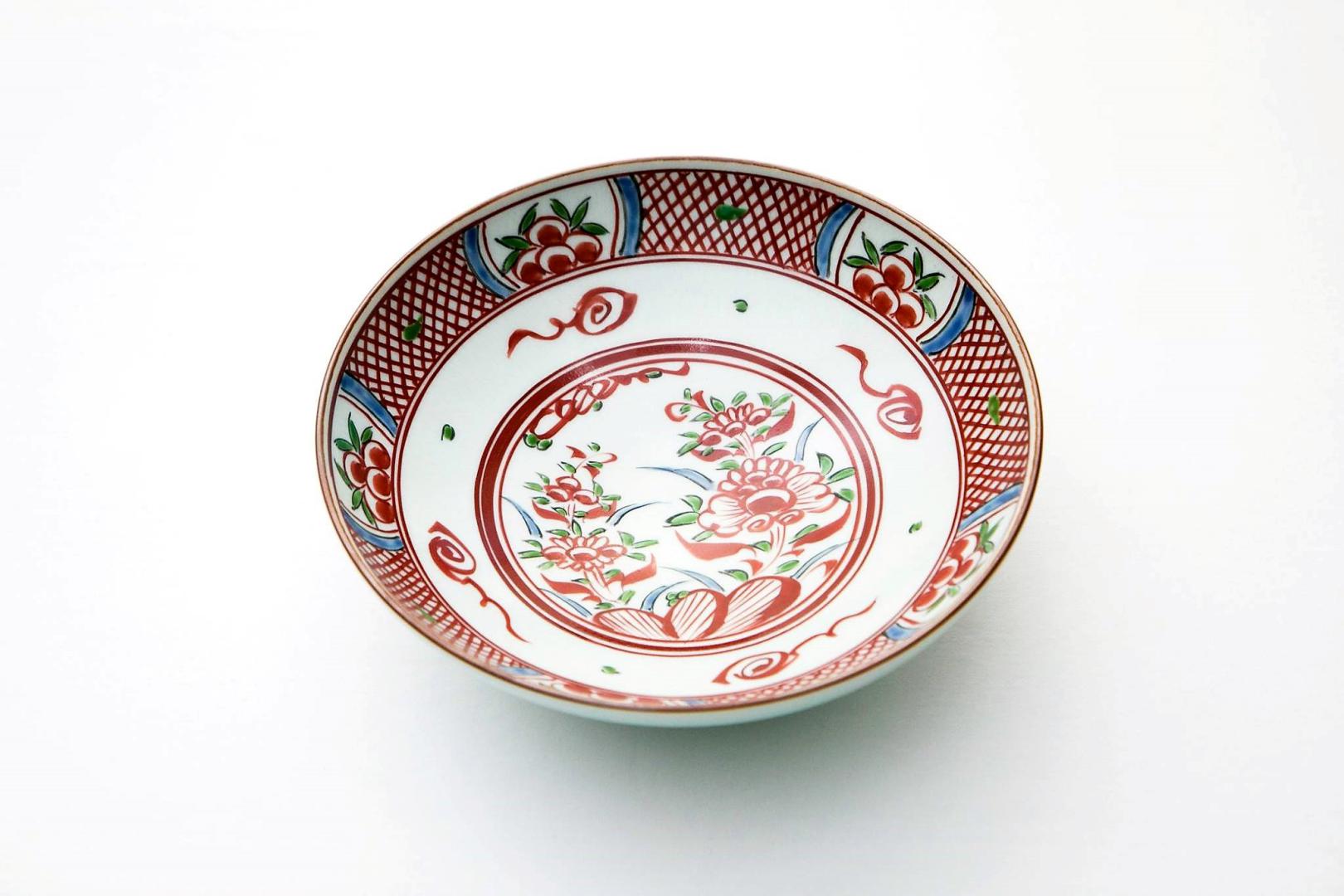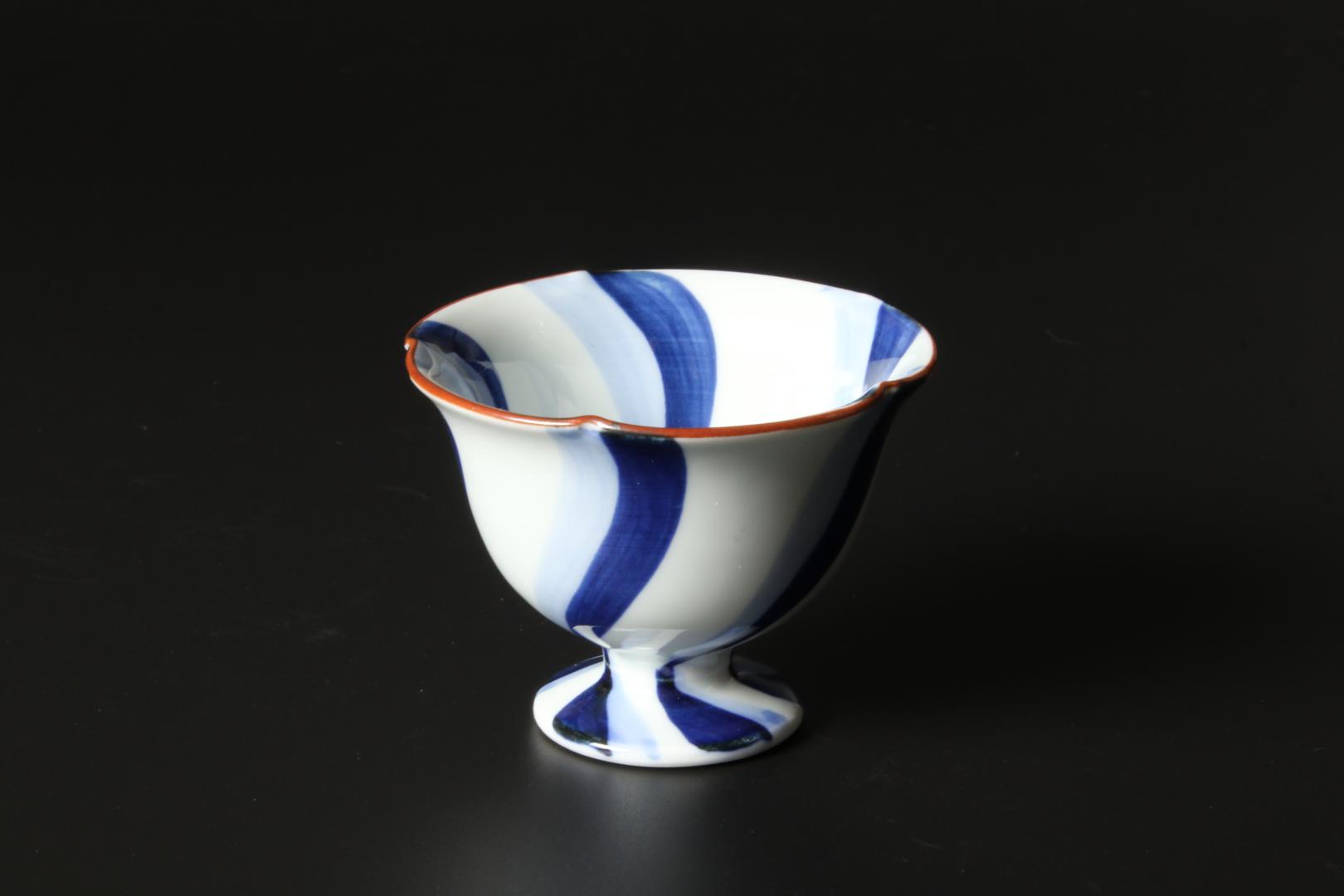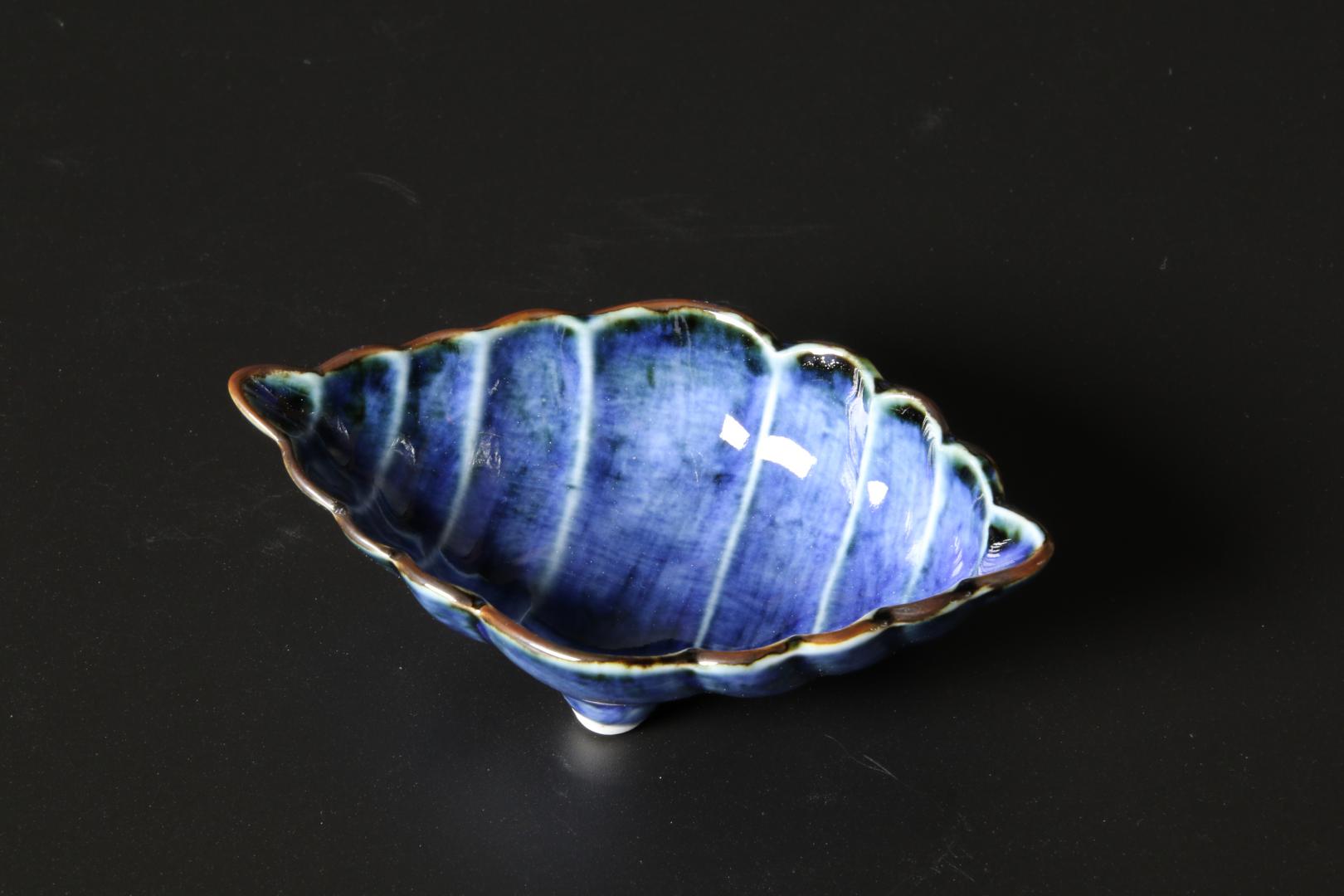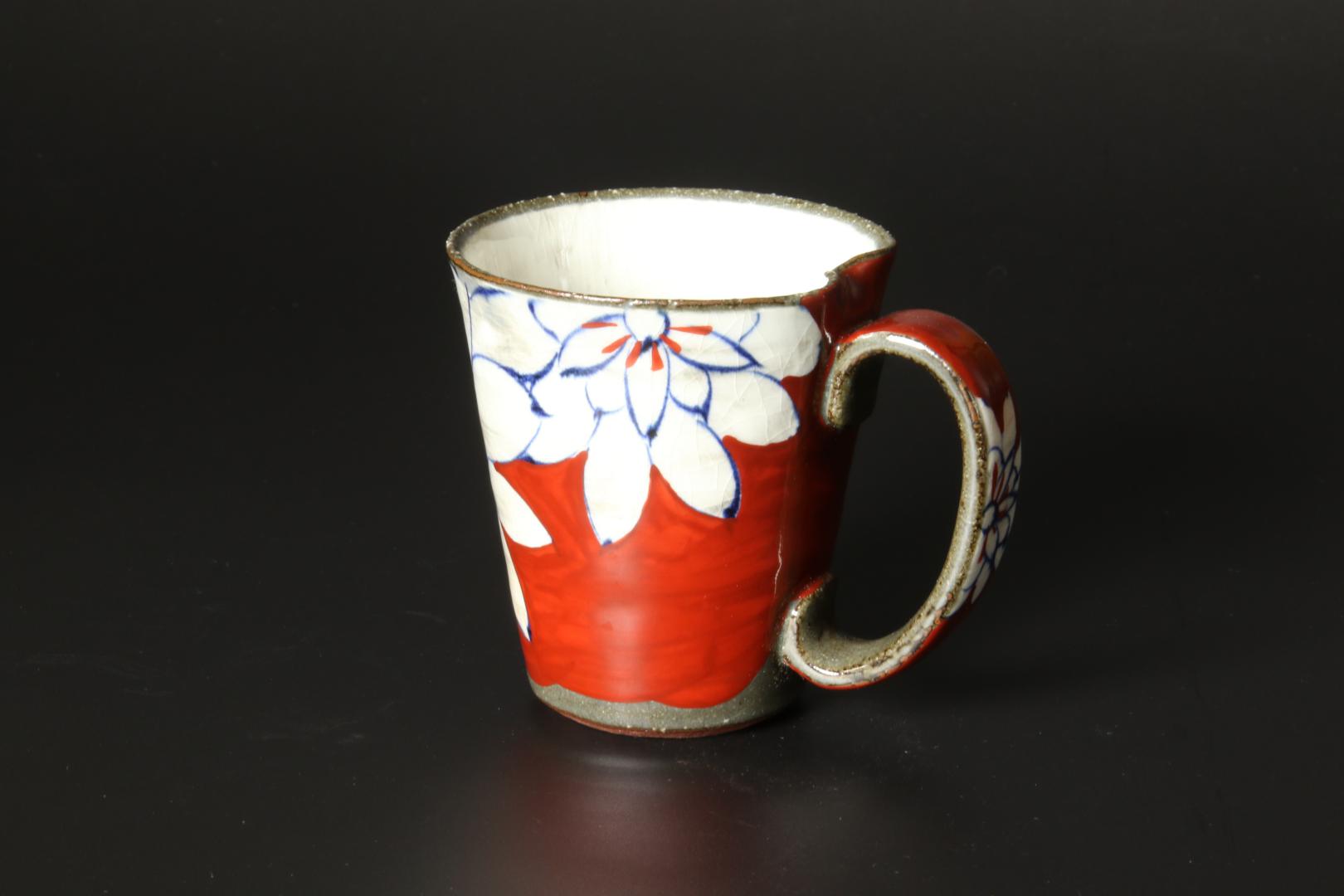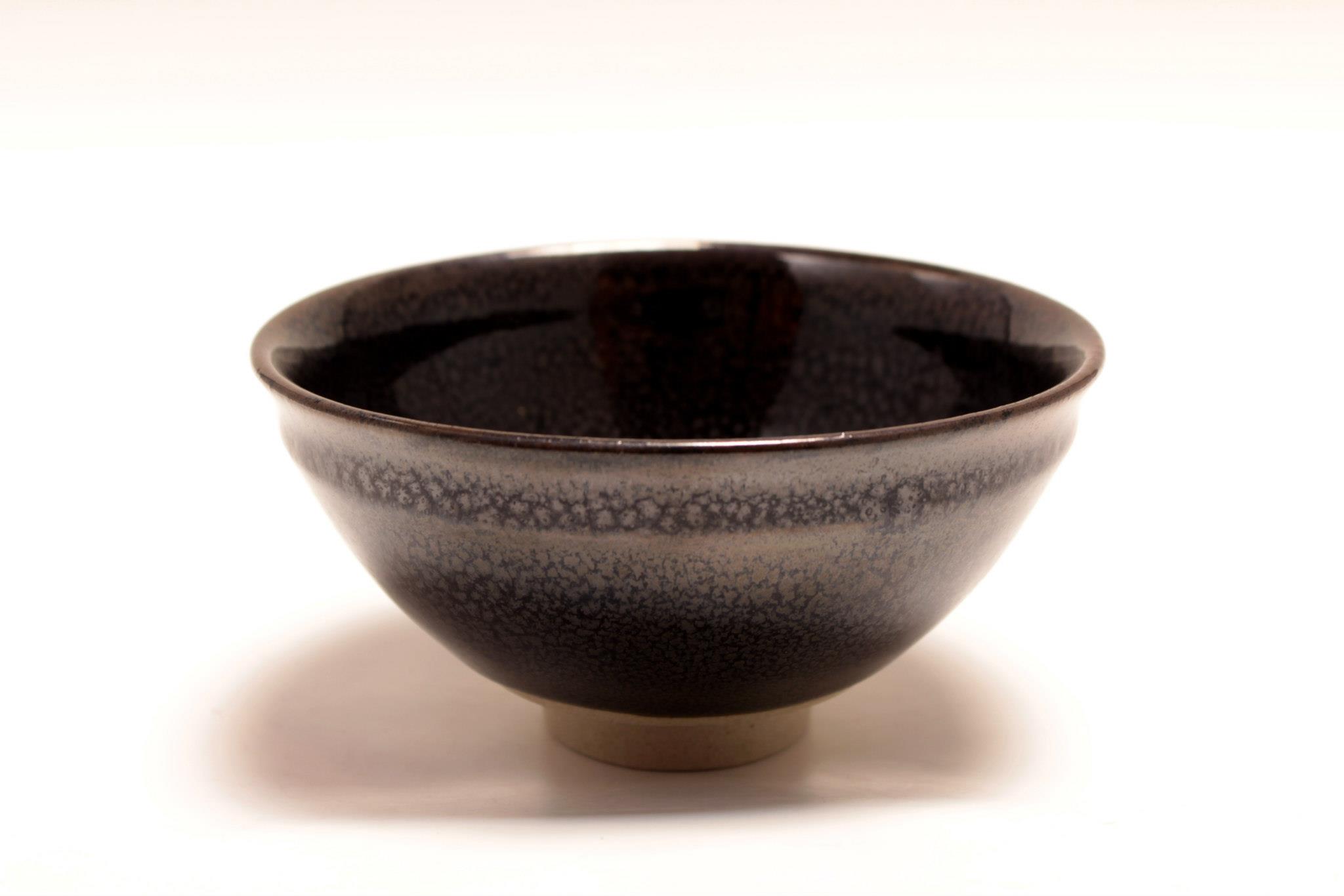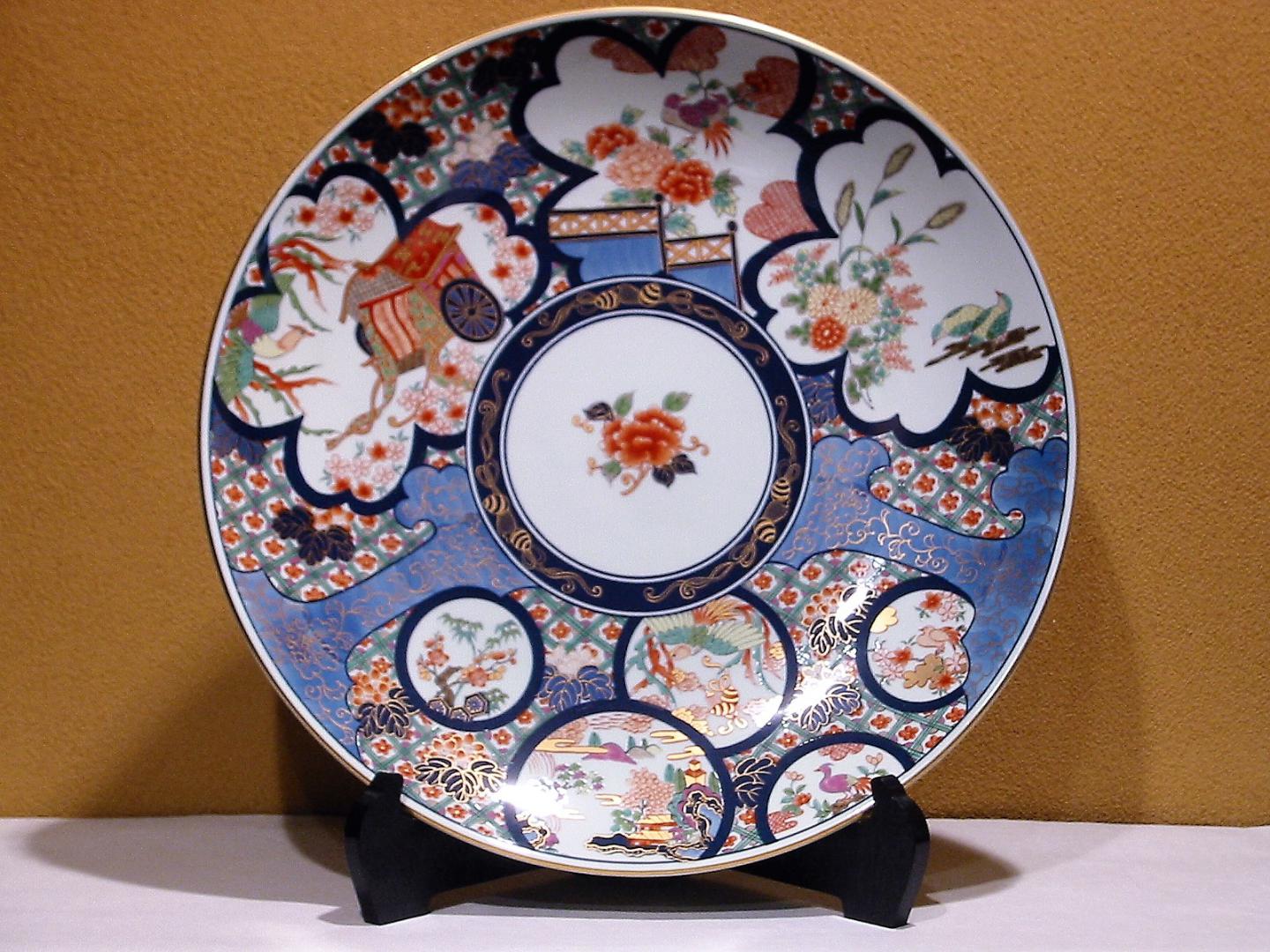 Arita is the birthplace of Japanese porcelain. The wider area is called Imari, and  includes Hizen ware porcelain in North Kyusyu. The raw clay creates a pure white porcelain. Since it is hard, and the biscuit is light and firm, Arita ware is popular as tableware for daily use.
Its design ranges from simple and modern to elegant decorative designs such as Koimari (Old Imari style). Originality in Arita ware is important, so the artists are continuously developing new designs.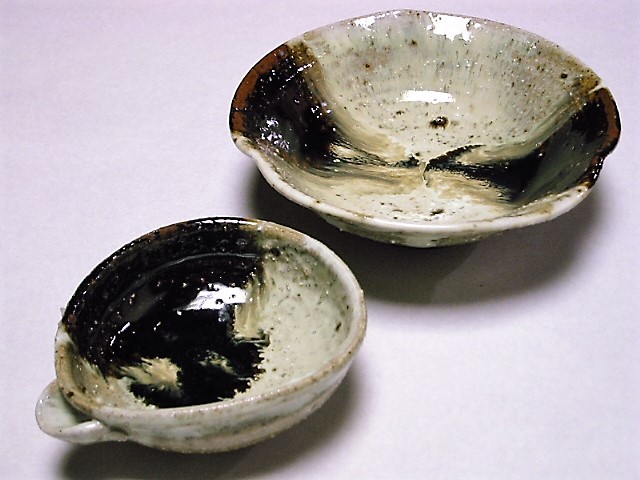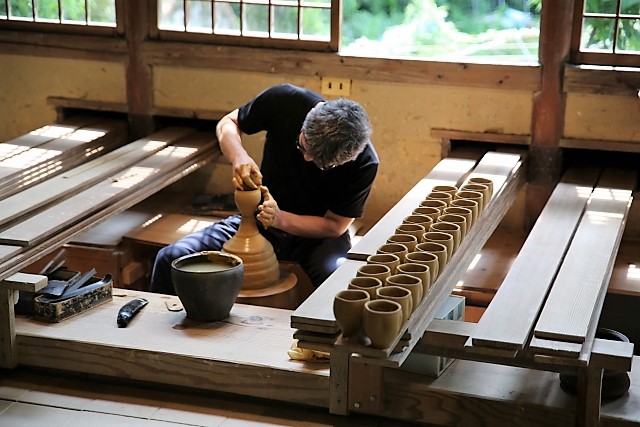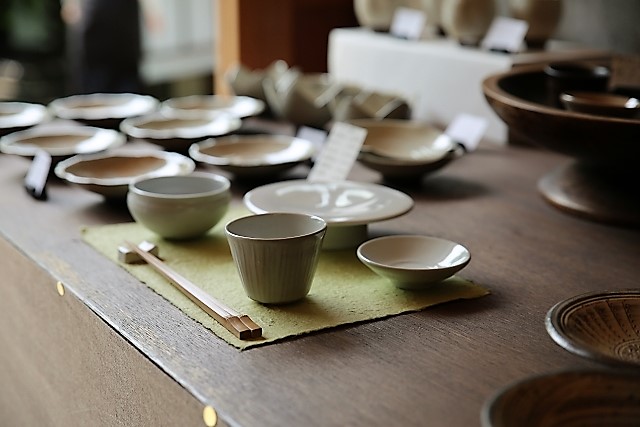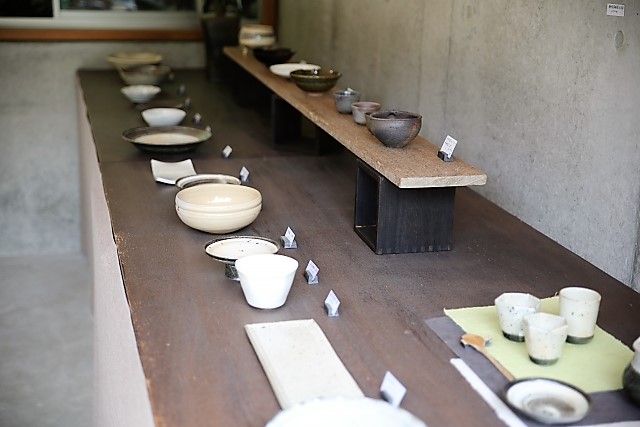 Saga prefecture is also a famous producing area for pottery called Karatsu ware.
Karatsu ware has a long history dating back to the 16th Century. Karatsu ware designs are simple yet inspiring.
They are indispensable for Chaseki (the tea ceremony) and Kaiseki dishes (dishes served before the tea ceremony).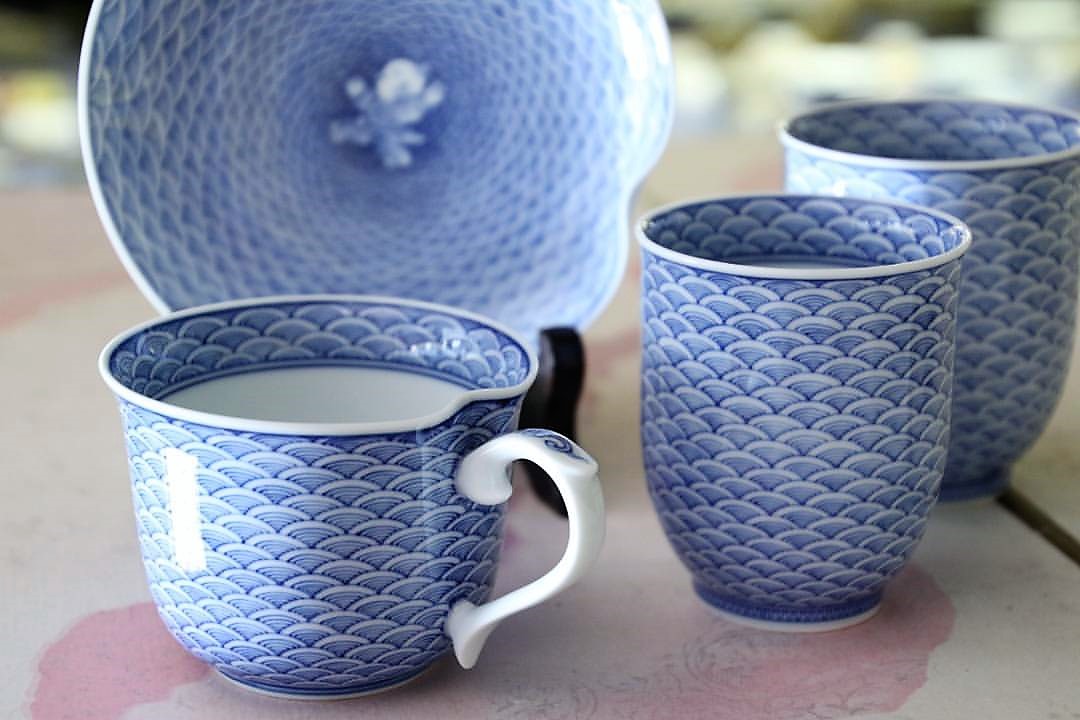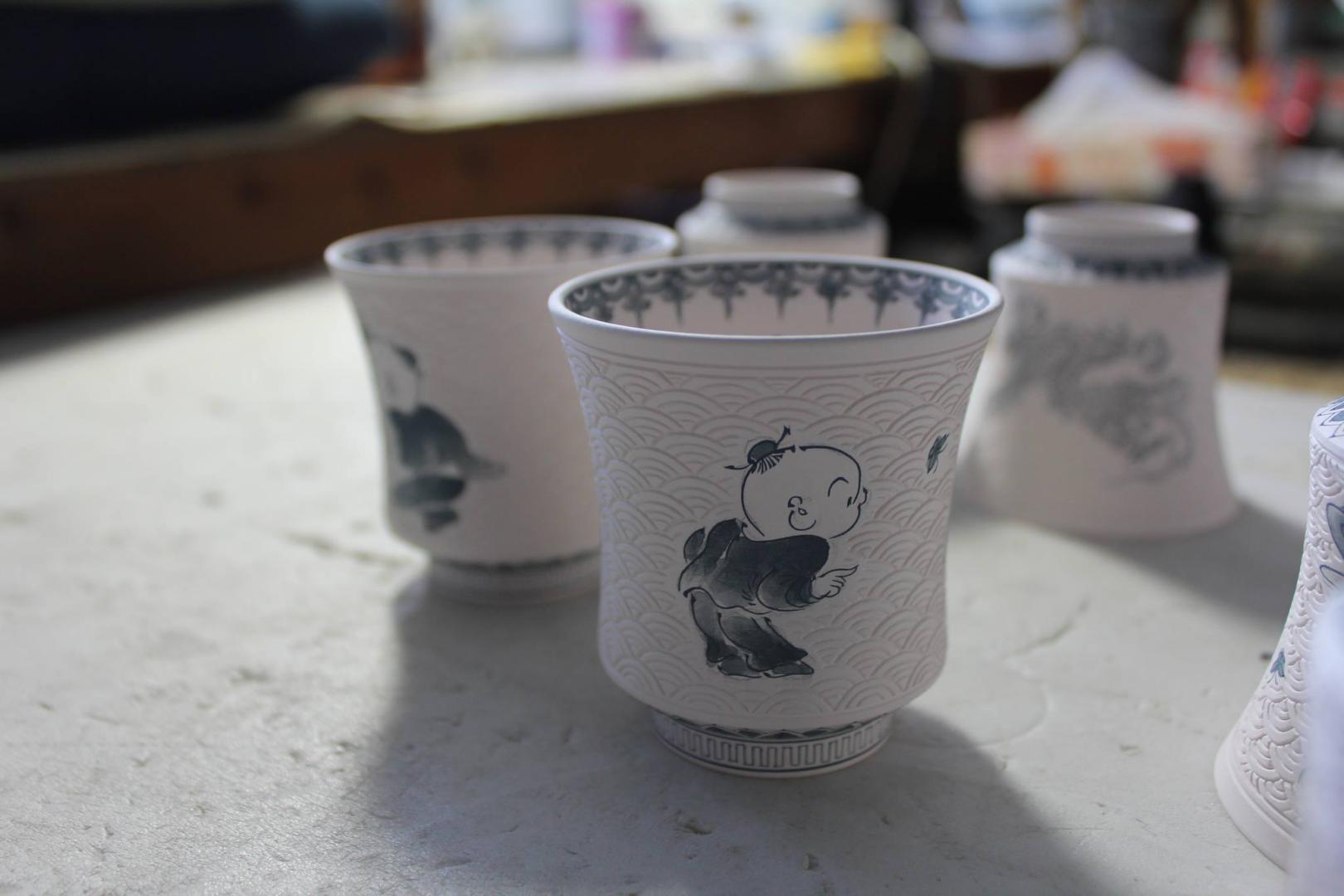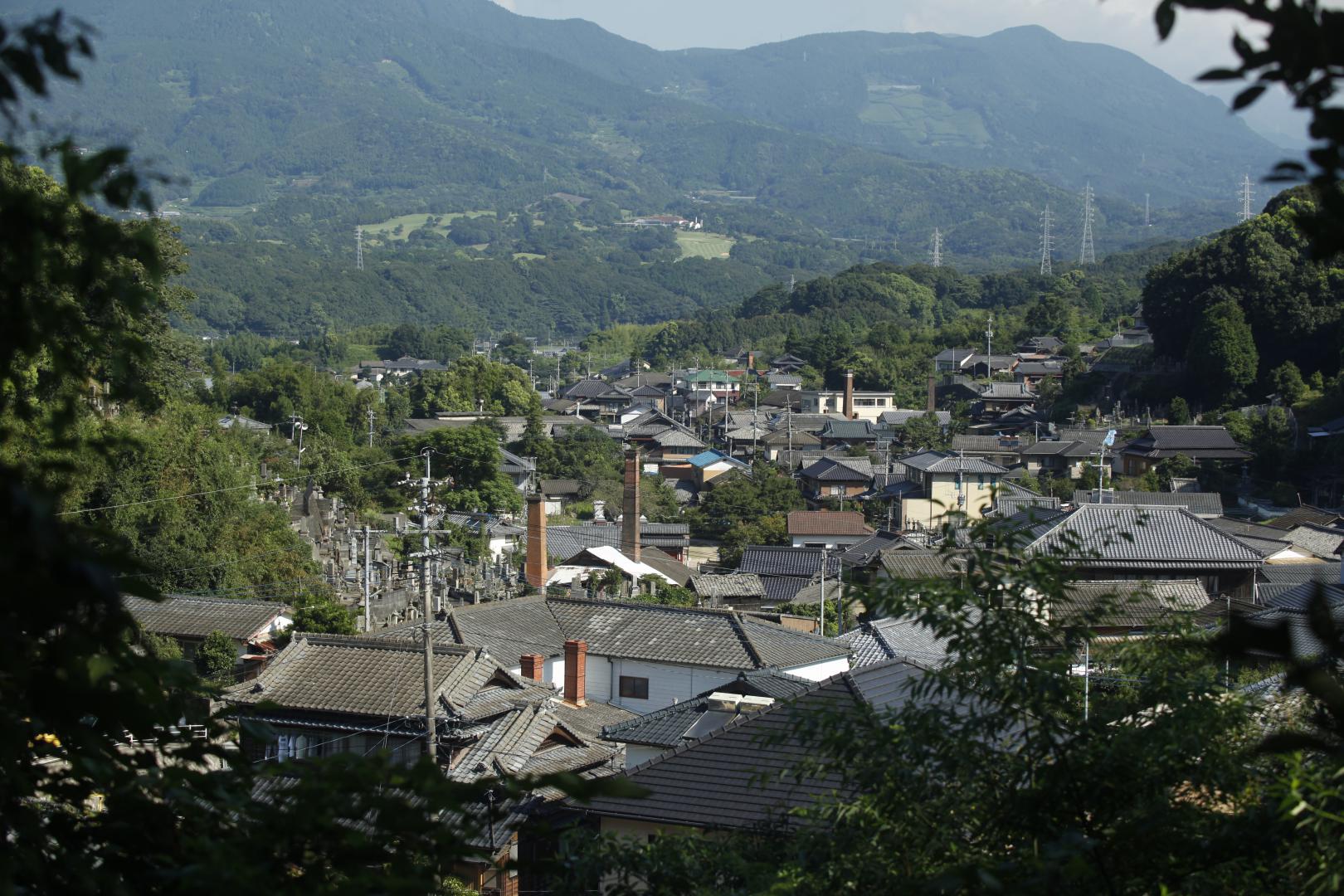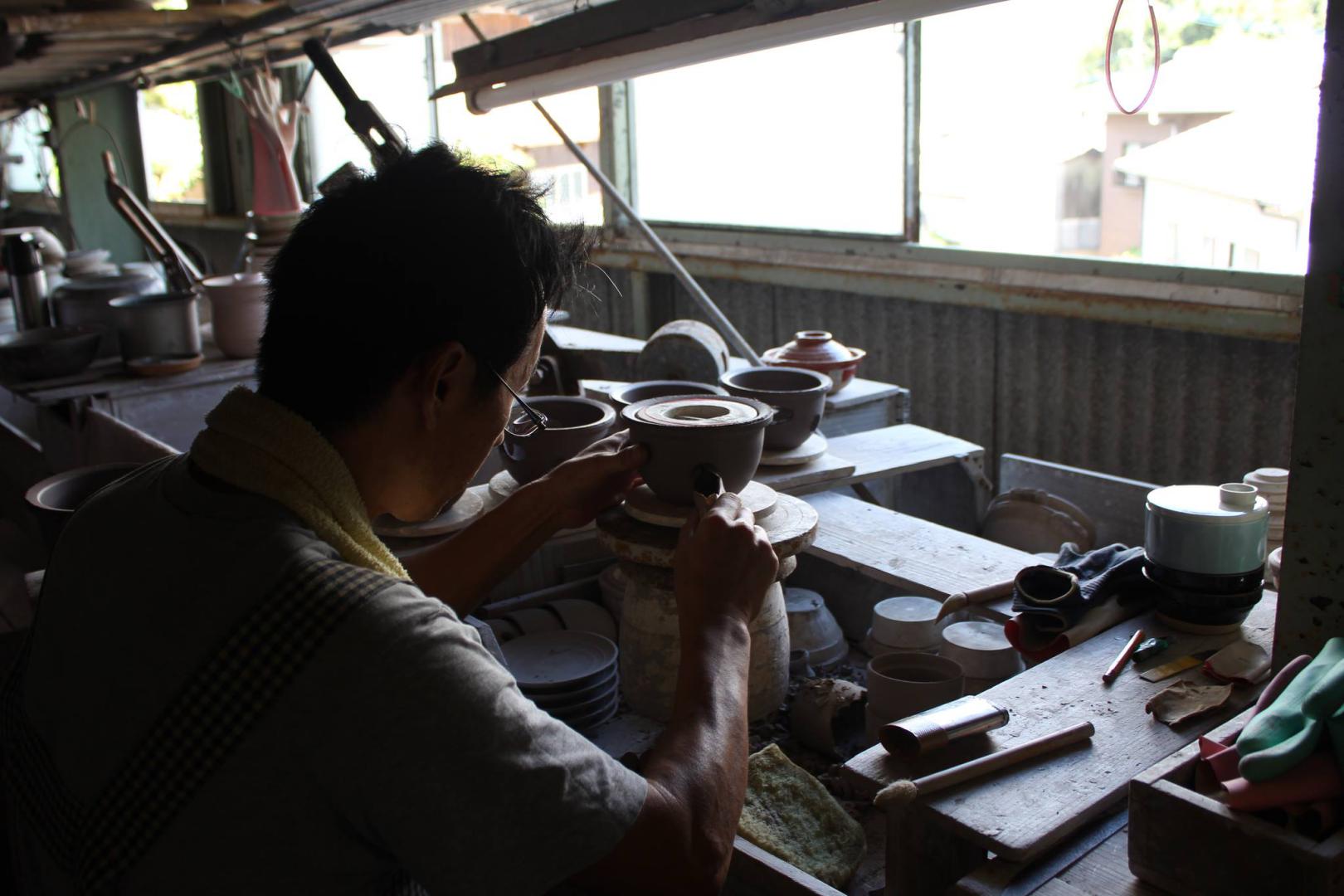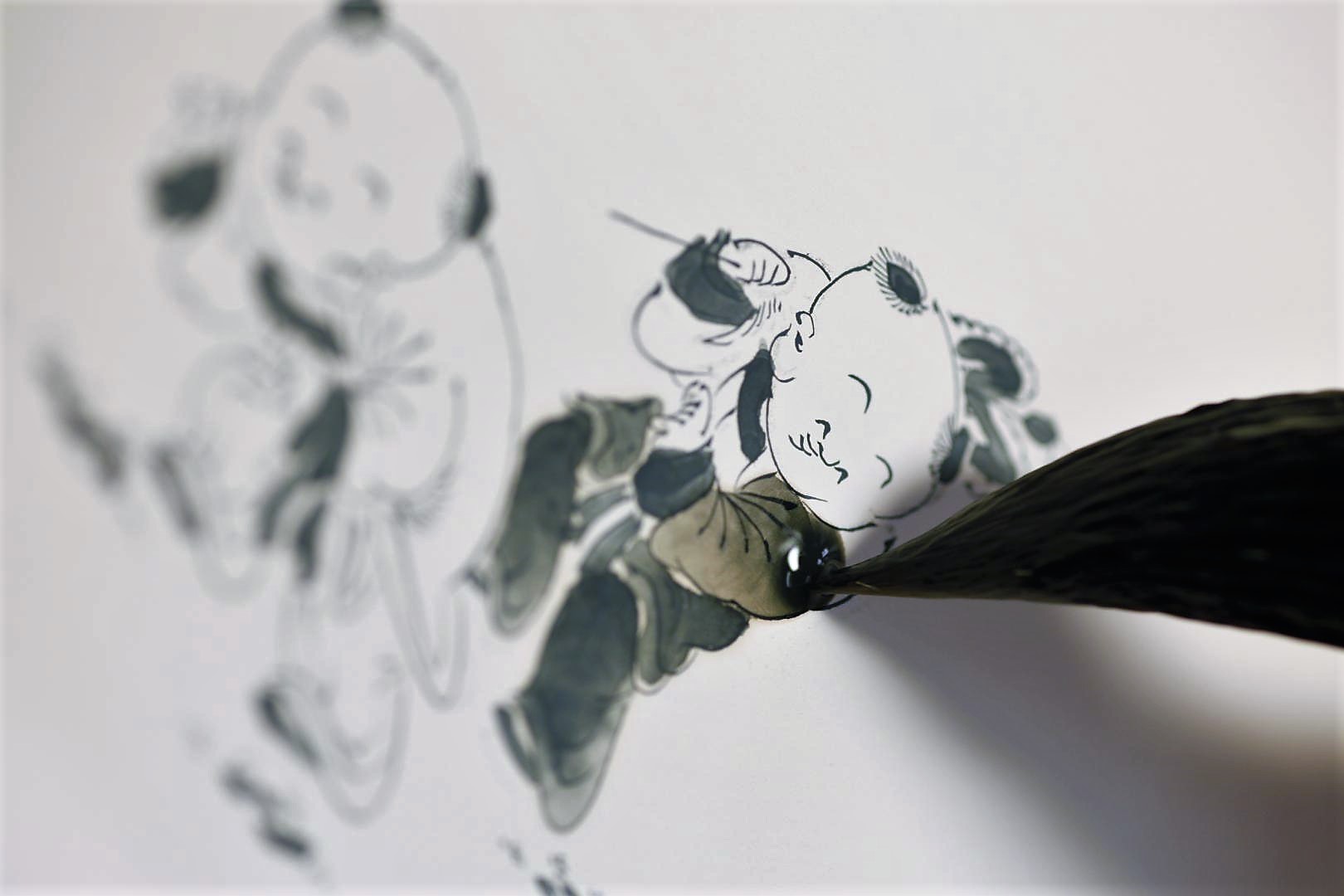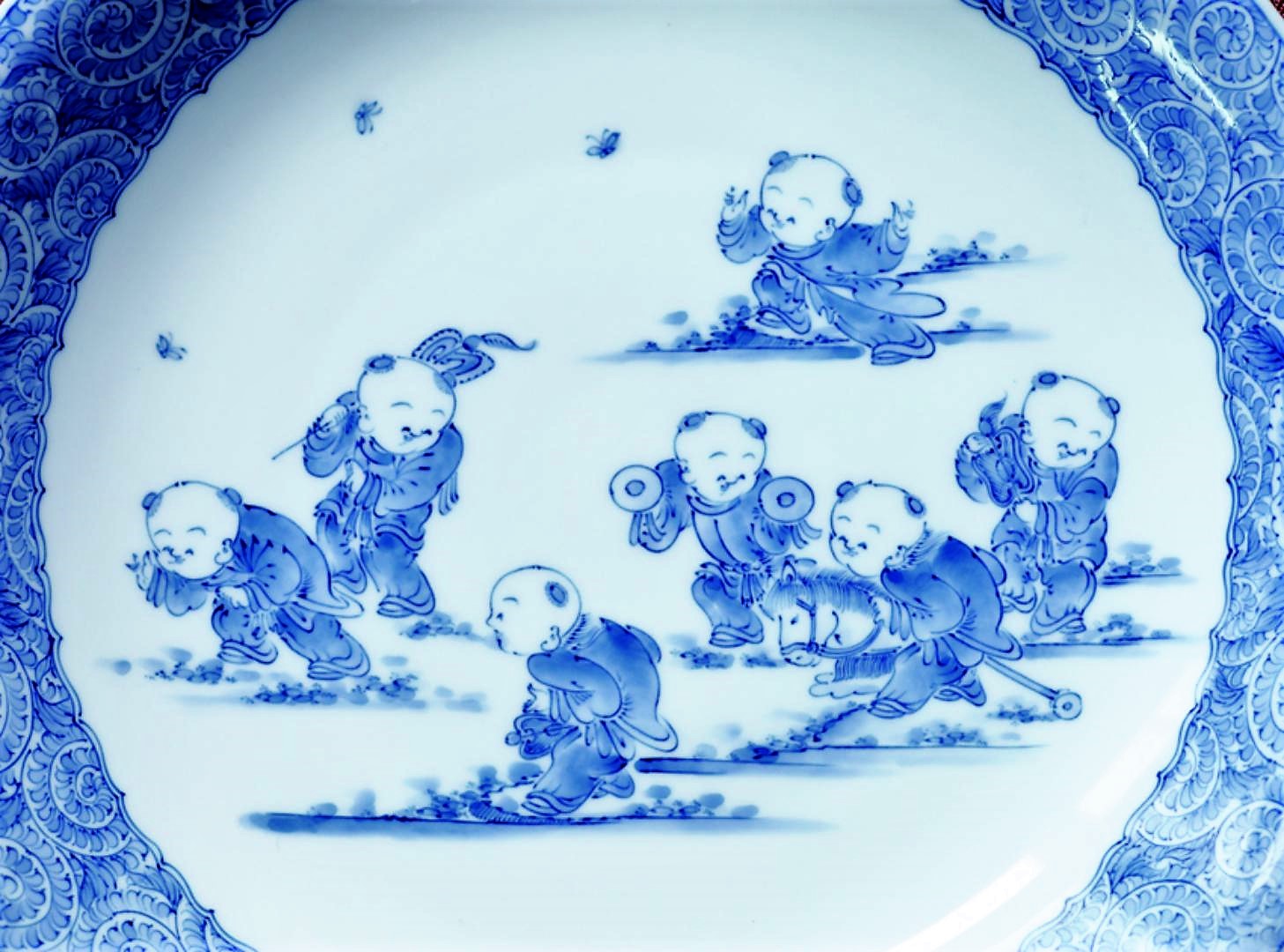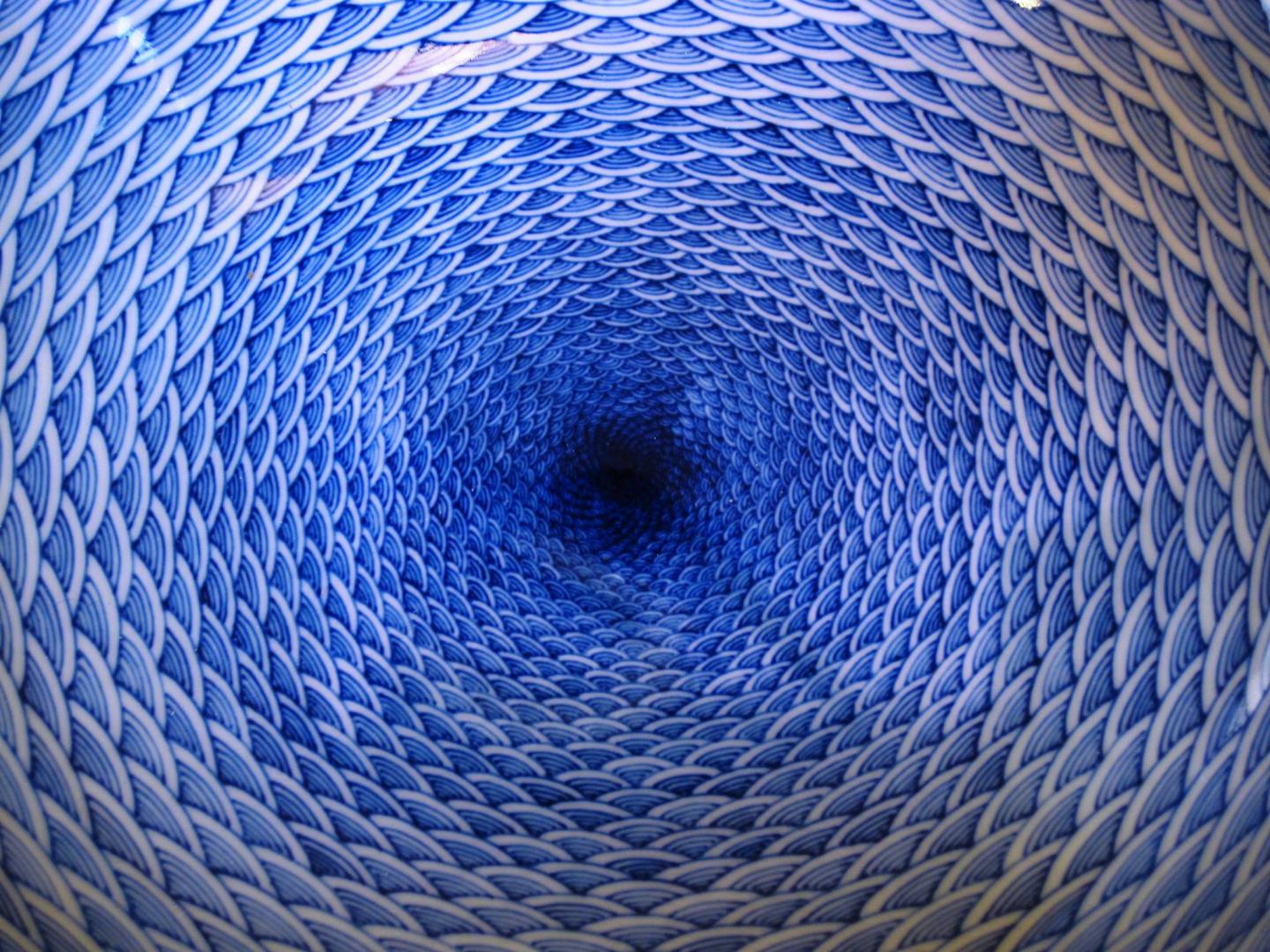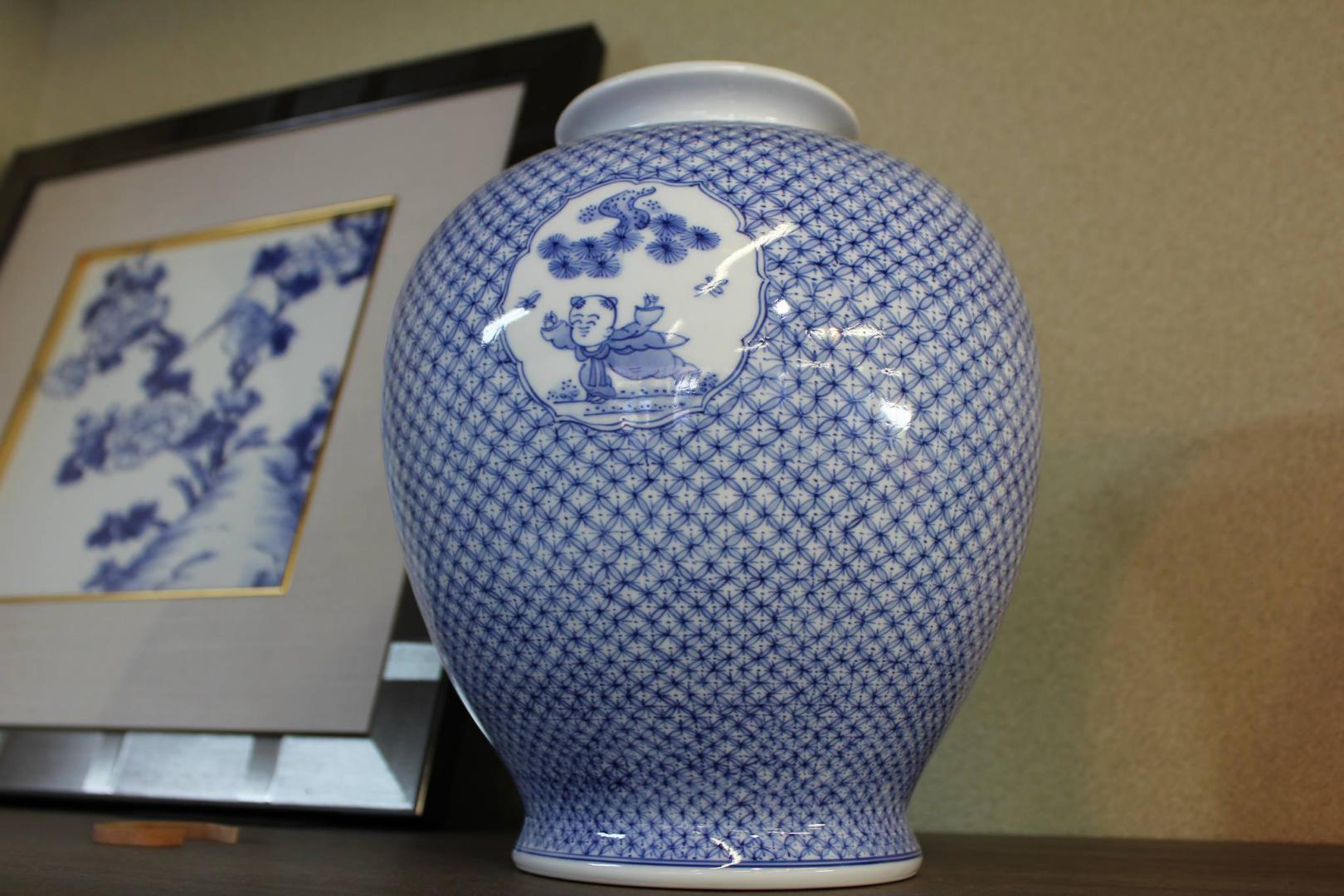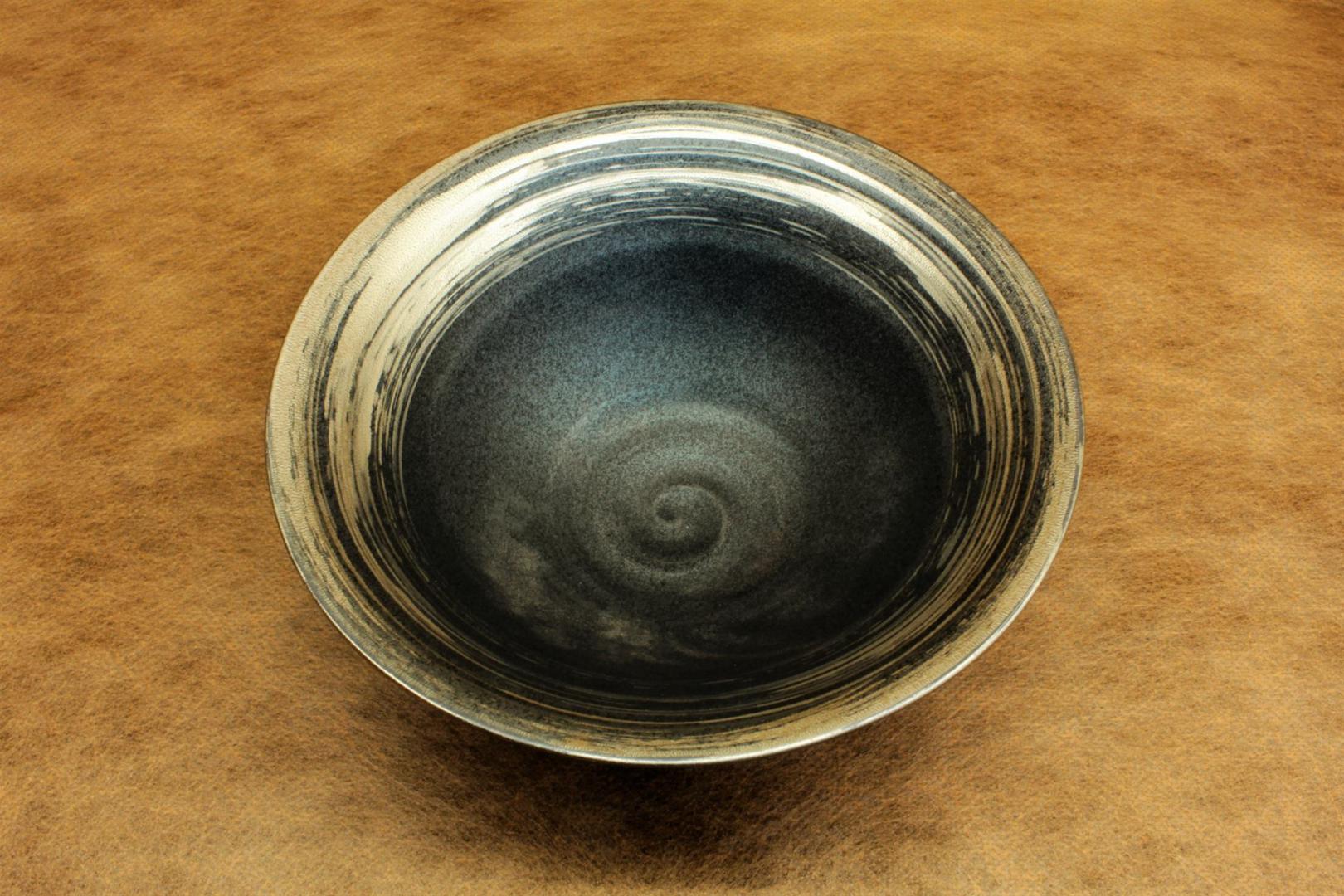 Mikawachi ware is also called Hirado ware. It is a valuable porcelain made in Sasebo City in Nagasaki prefecture. Karakoe (Chinese dolls) and Sukashibori (openwork) are representative products of this area. In the Edo era, Mikawachi was governed by the Hirado Domain, the local government, in Nagasaki and tasked with providing only the highest-quality ceramics to the Imperial Court and the Tokugawa shogunate government.
Gosu Blue (cobalt and indigo paint) on pure white porcelain is the defining characteristic of Mikawachi ware. Elegant designs and high quality have always been important aspects of Mikawachi ware.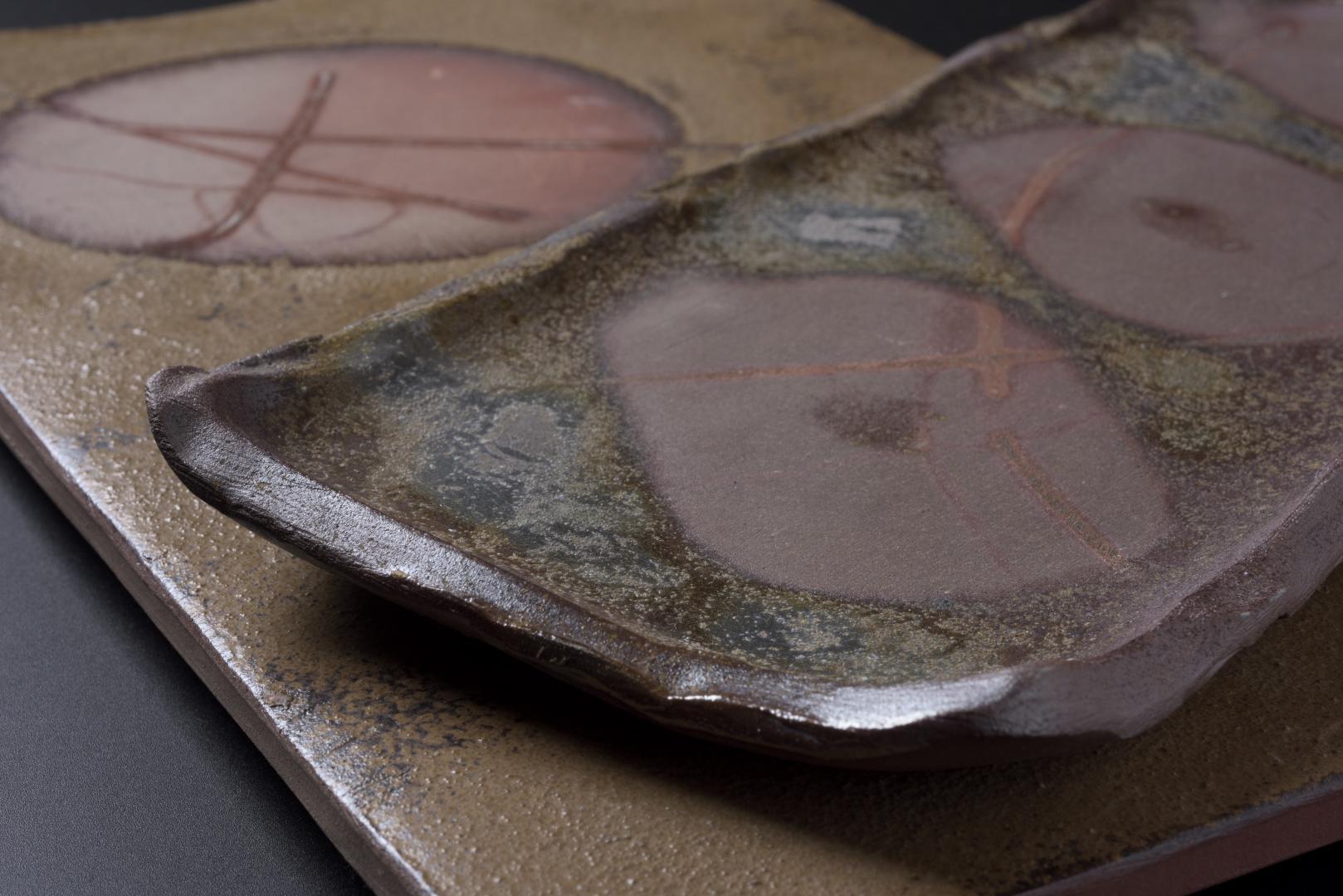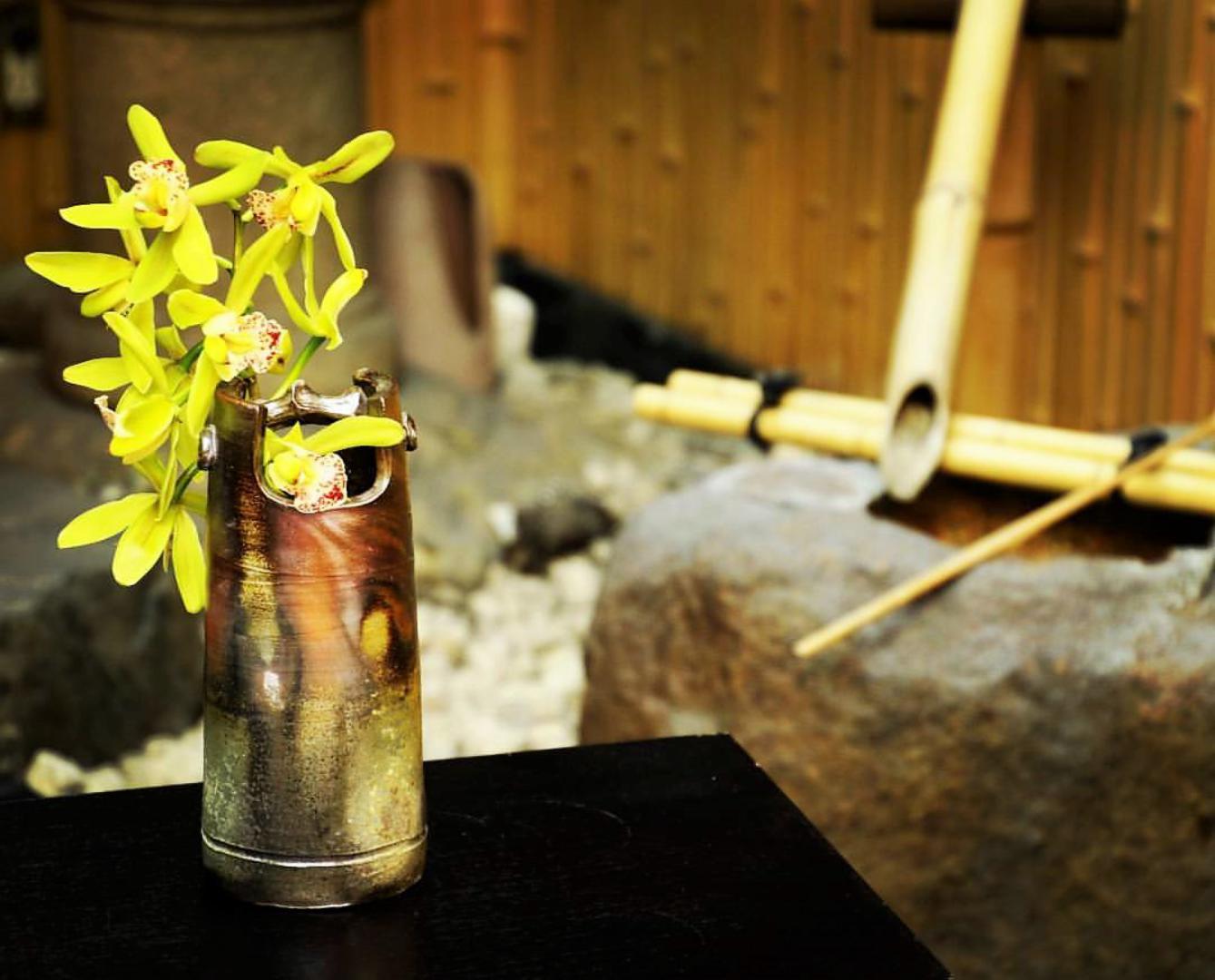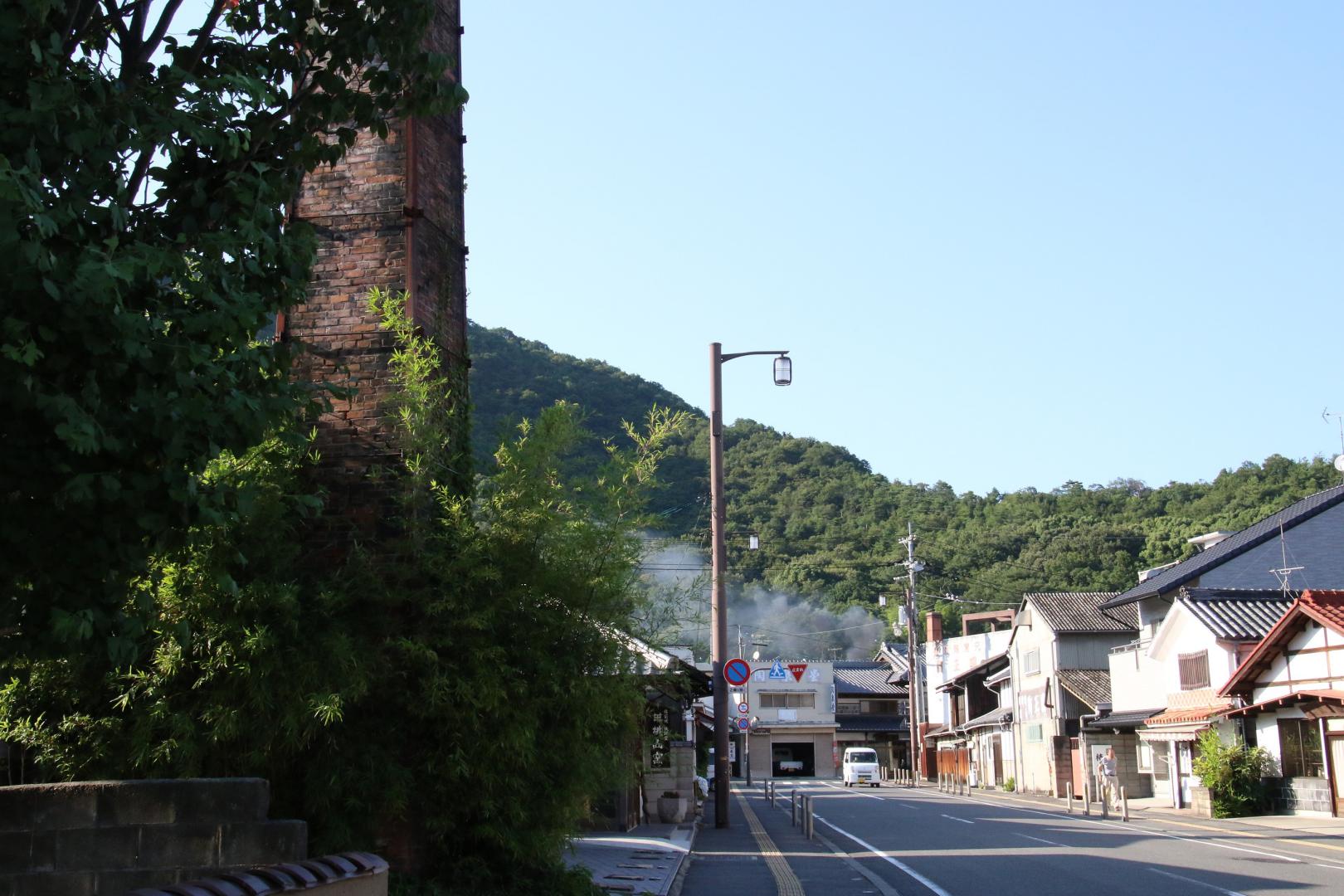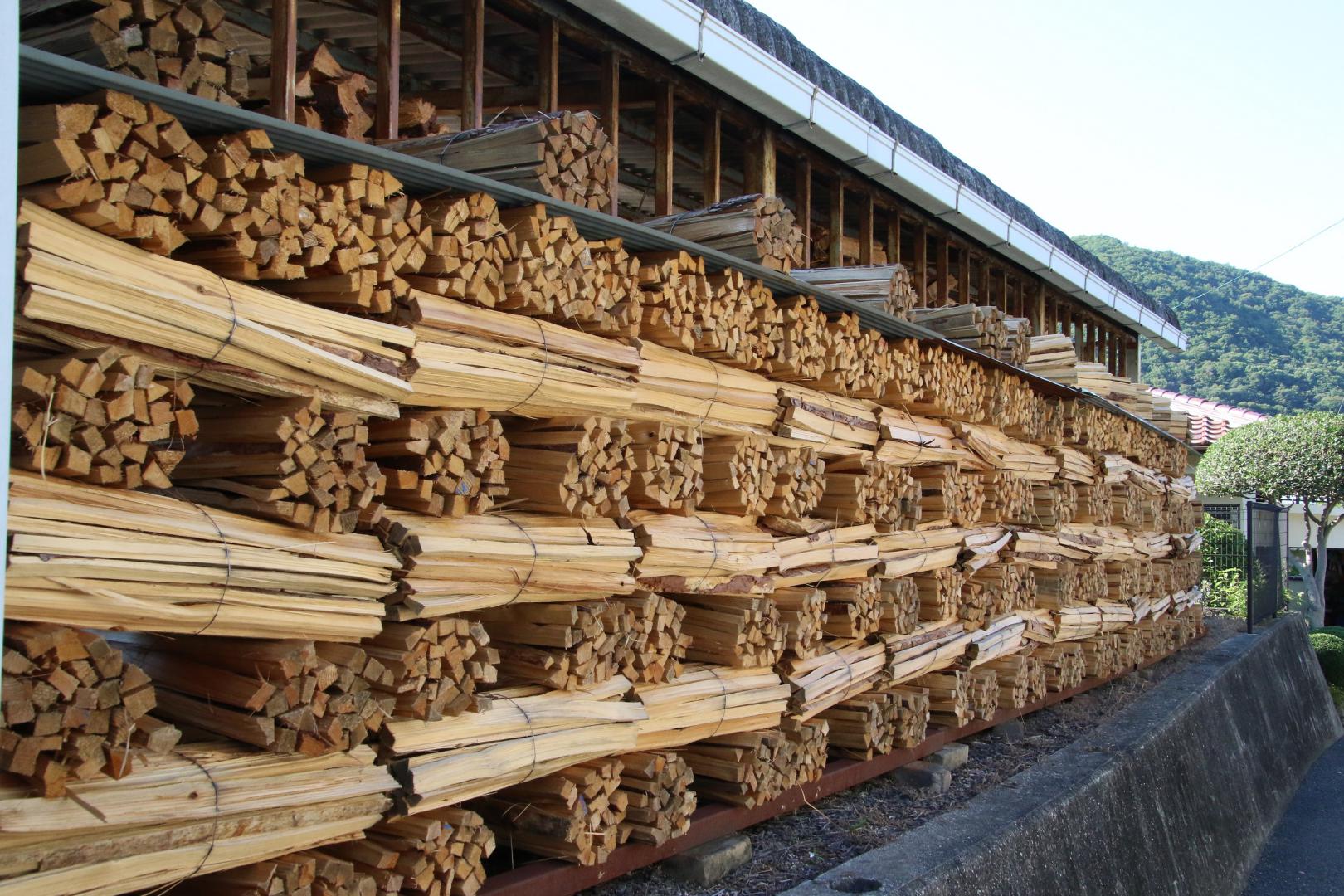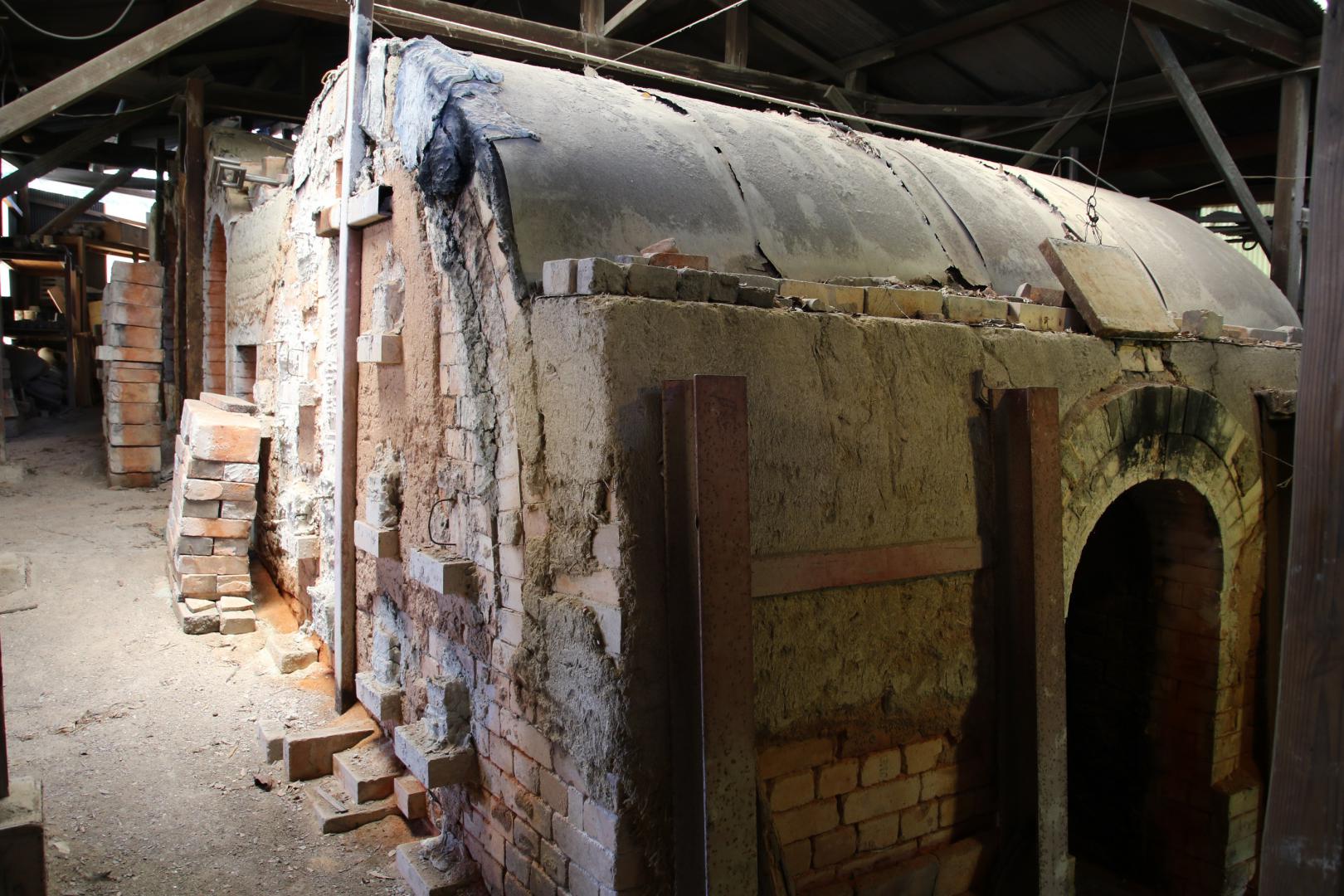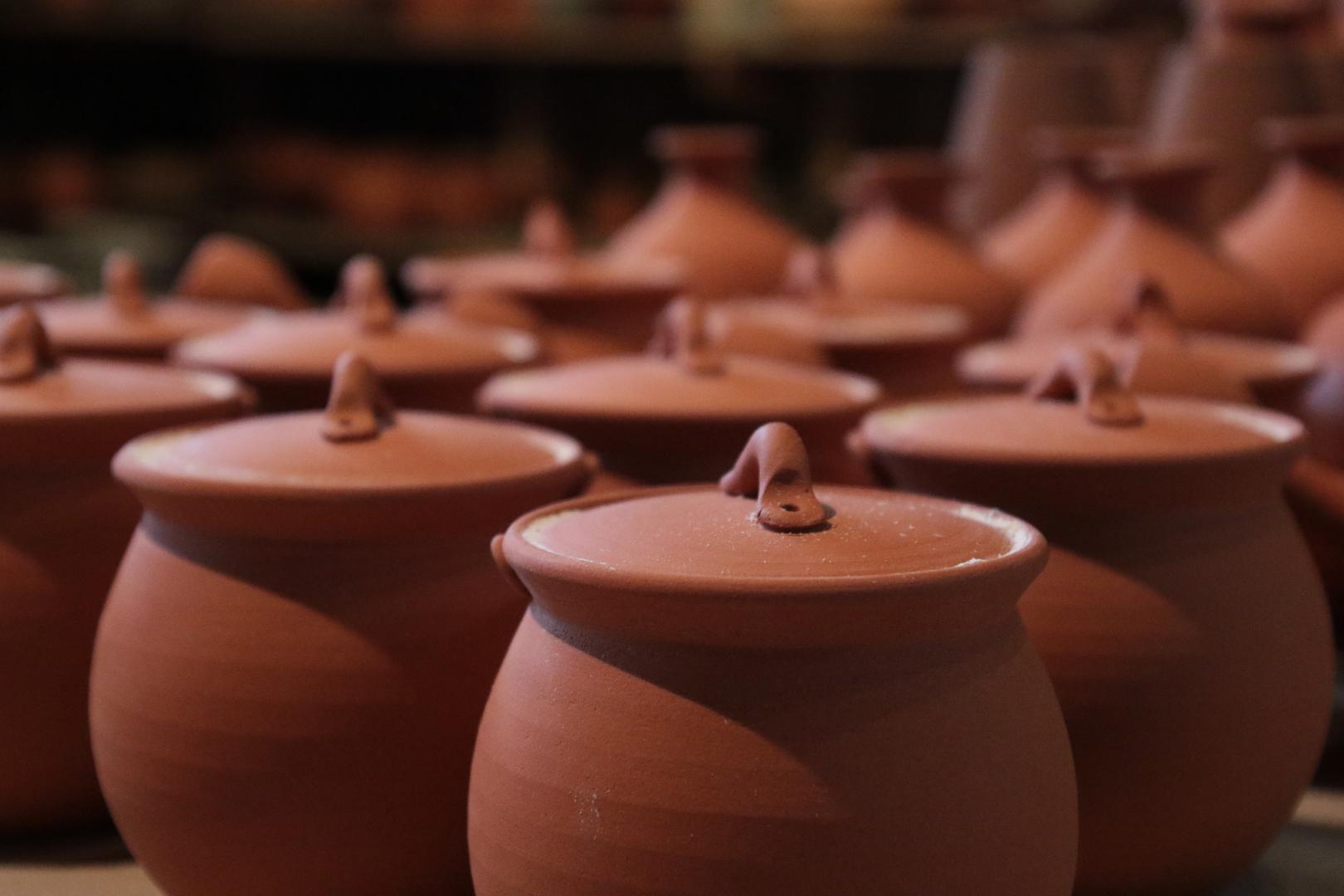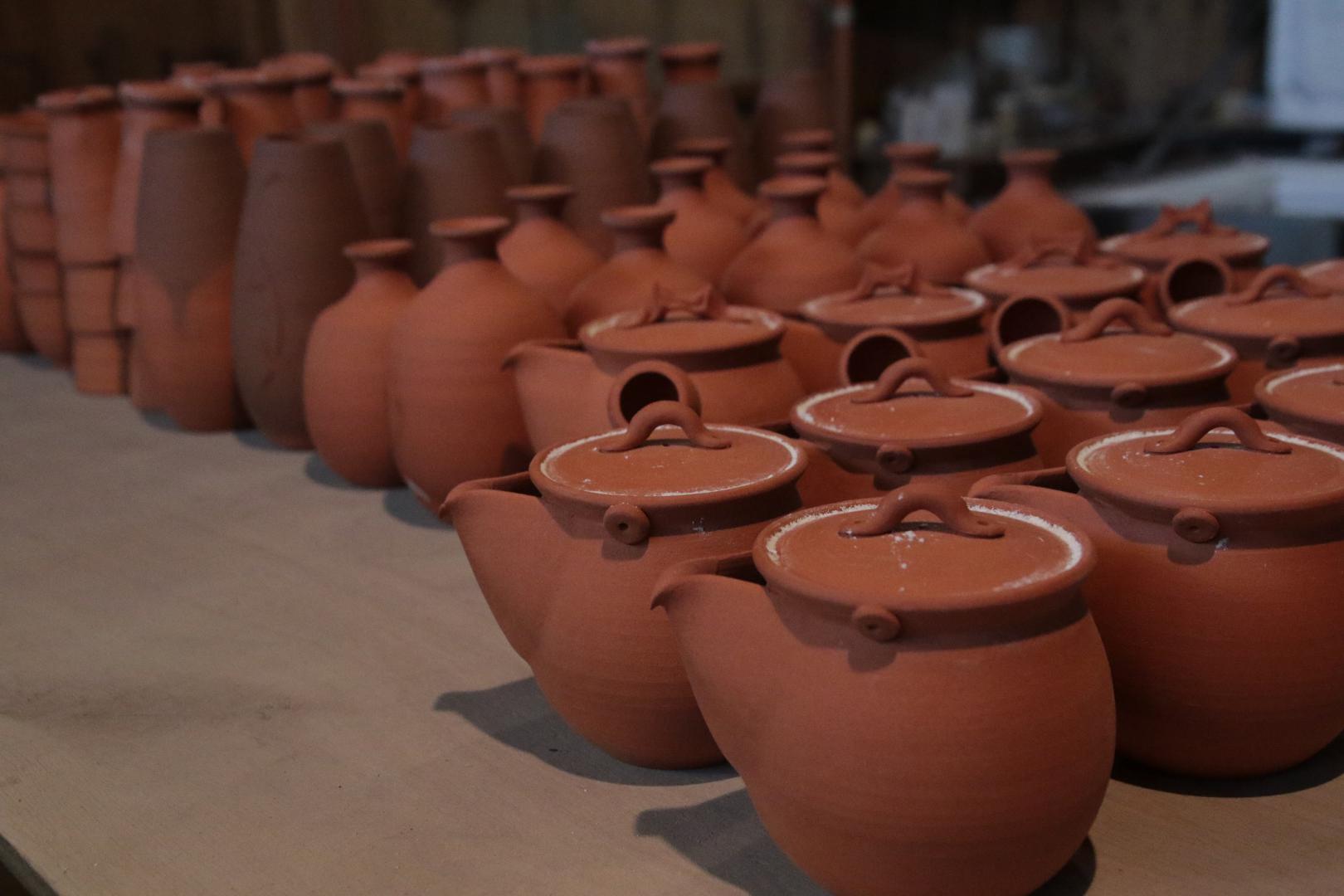 Bizen is one of the Nihon Rokkoyou (the six oldest producing areas) and has a 900-year history. This area was established in the Heian period (from 794–1185) as a producing area of Sue ware (unglazed ceramics).
The style is called Yakijime, which means it is put in the kiln unglazed. The synergy of the clay and the fire creates a natural beauty. The pieces are simple yet elegant. Therefore, they are frequently used for vases and tea bowls at tea ceremonies.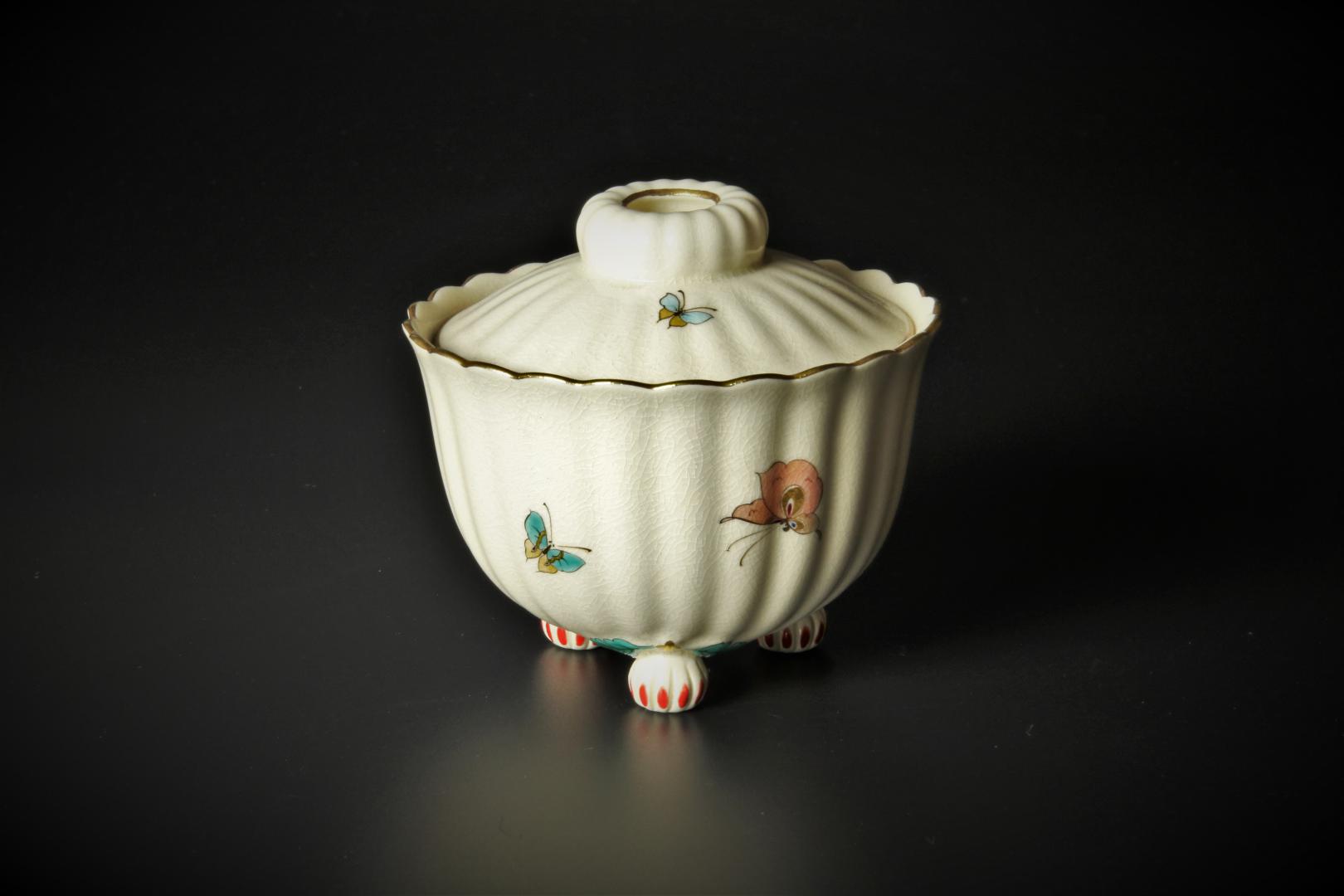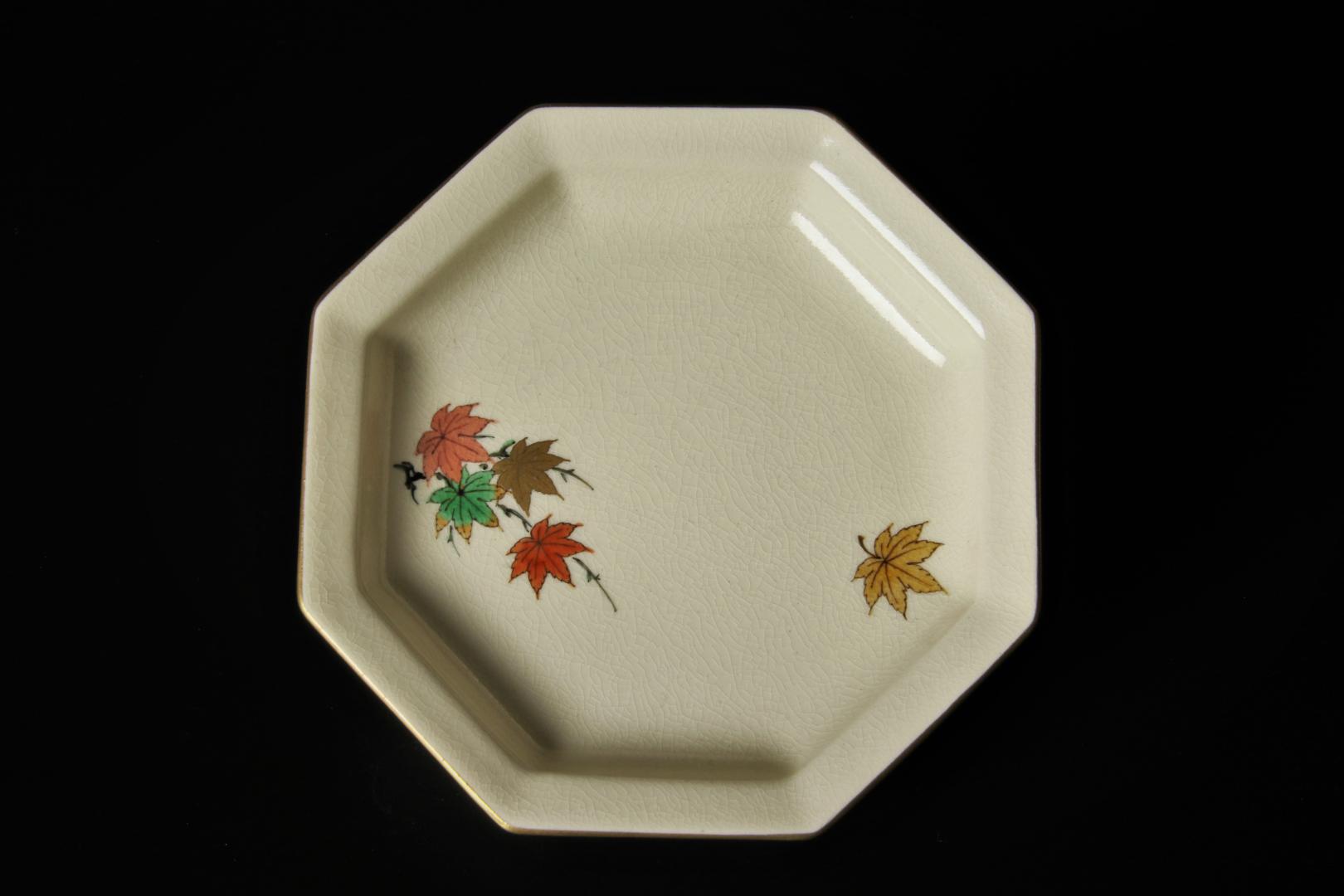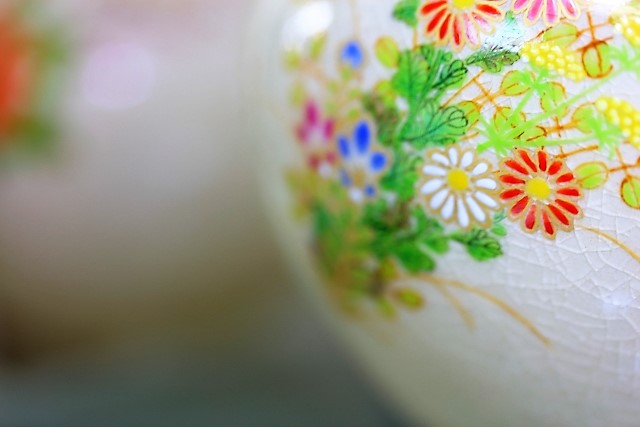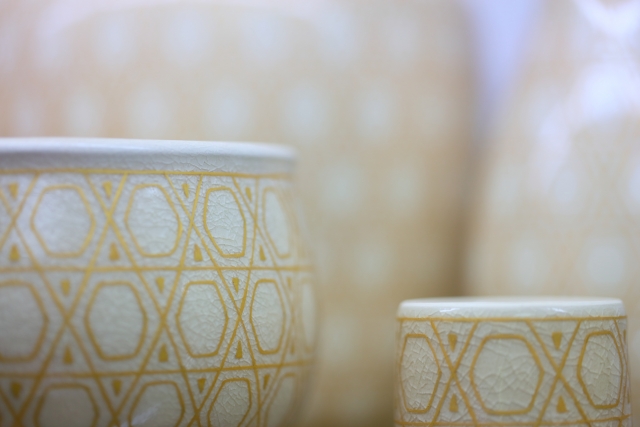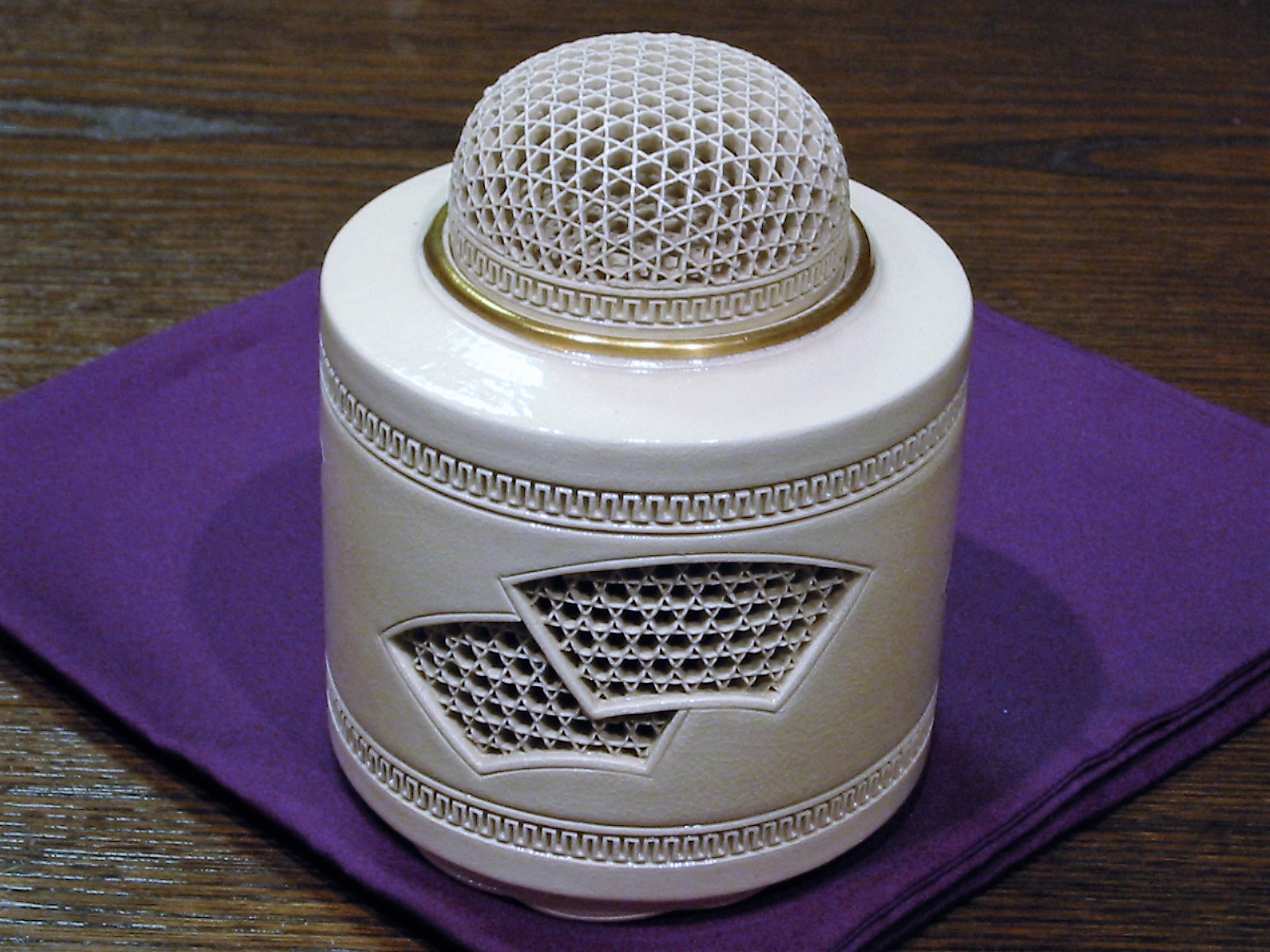 Satsuma ware started in the 16th Century. The 17th domain Lord Yoshihiro Shimazu brought back ceramics artists from Korea after the Imjin war. Its prominent technique and quality have been handed down to current generations.
Satsuma ware can be divided into two categories: Shiro-Satsuma (Shiromon) and Kuro-Satsuma (Kuromon). Shiro means white, and Kuro means black. Shiro-Satsuma is elegant and delicate. It was made as a tribute to Lord Shimazu. Its quality has gained global recognition. Kuromon is known as daily-use tableware, and for its functionality as only black paint is used. For instance, Kurojyoka is famous for sake glasses.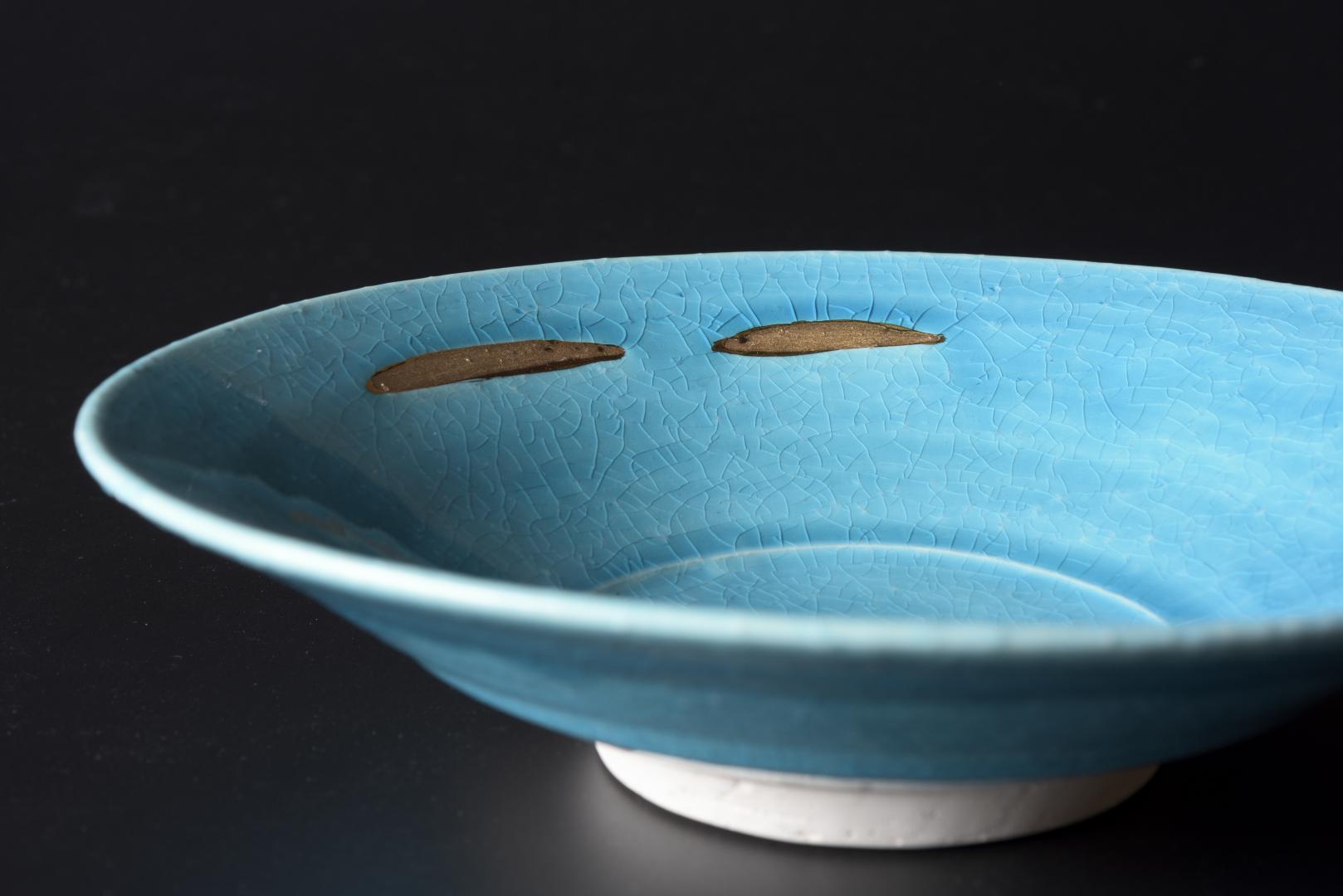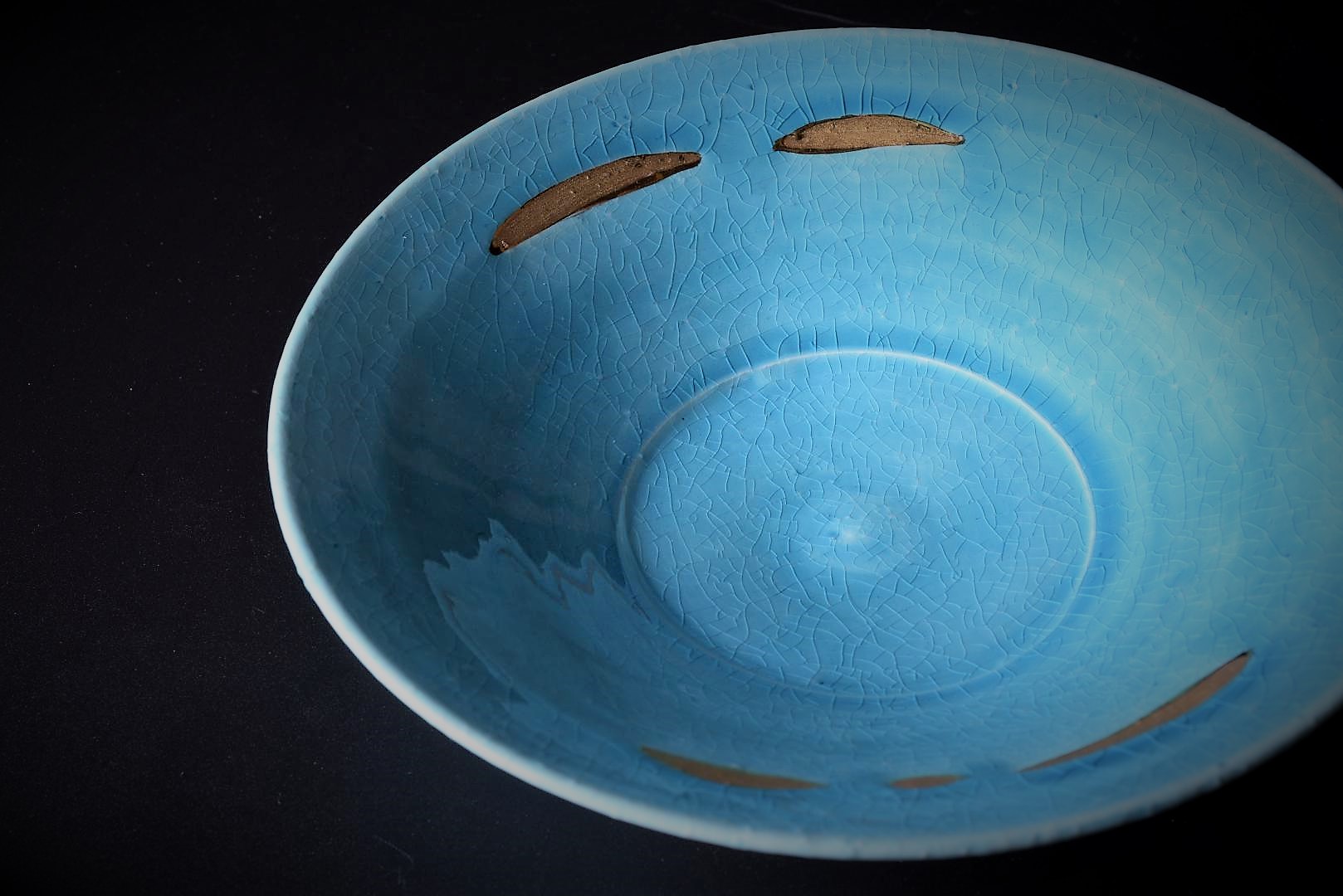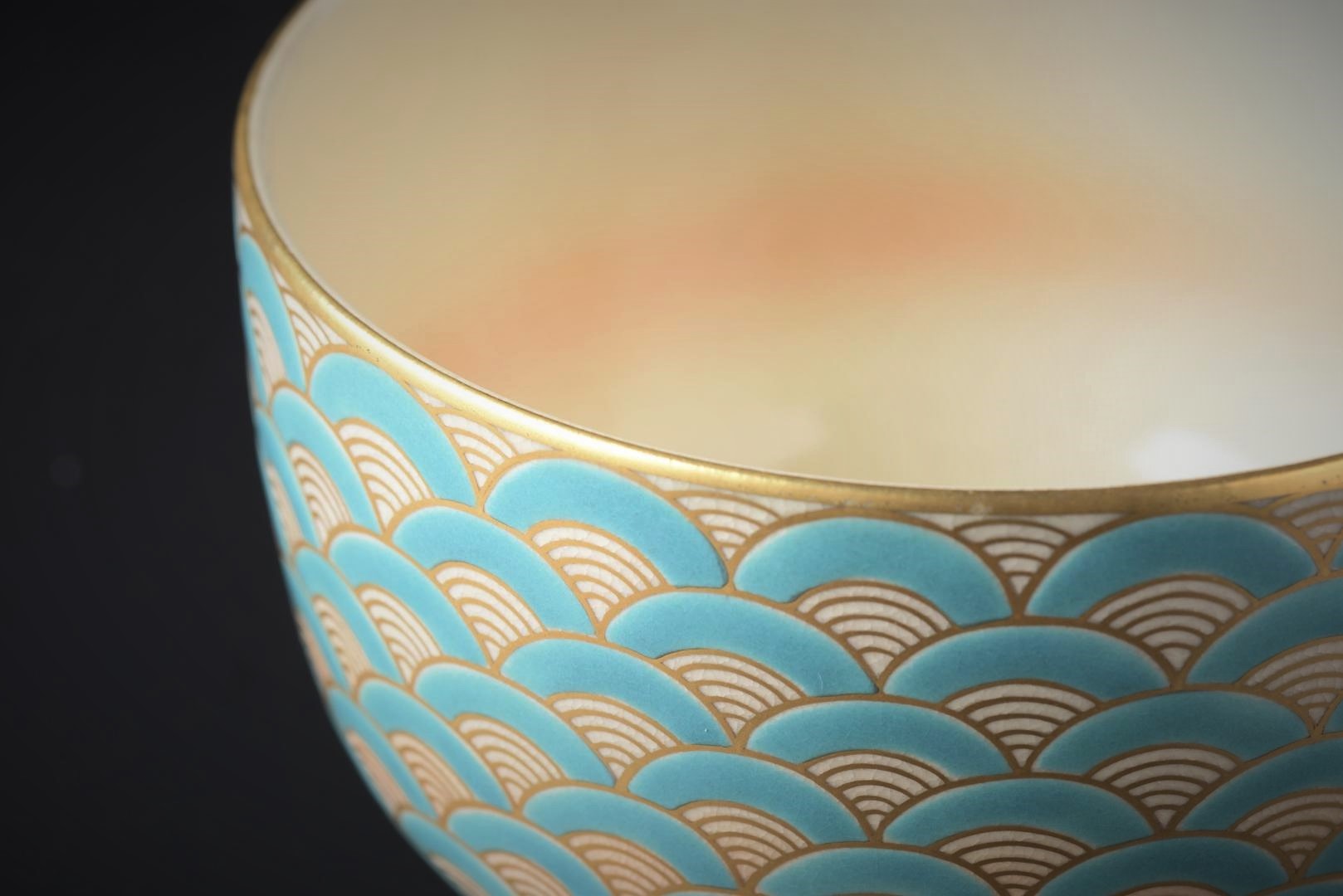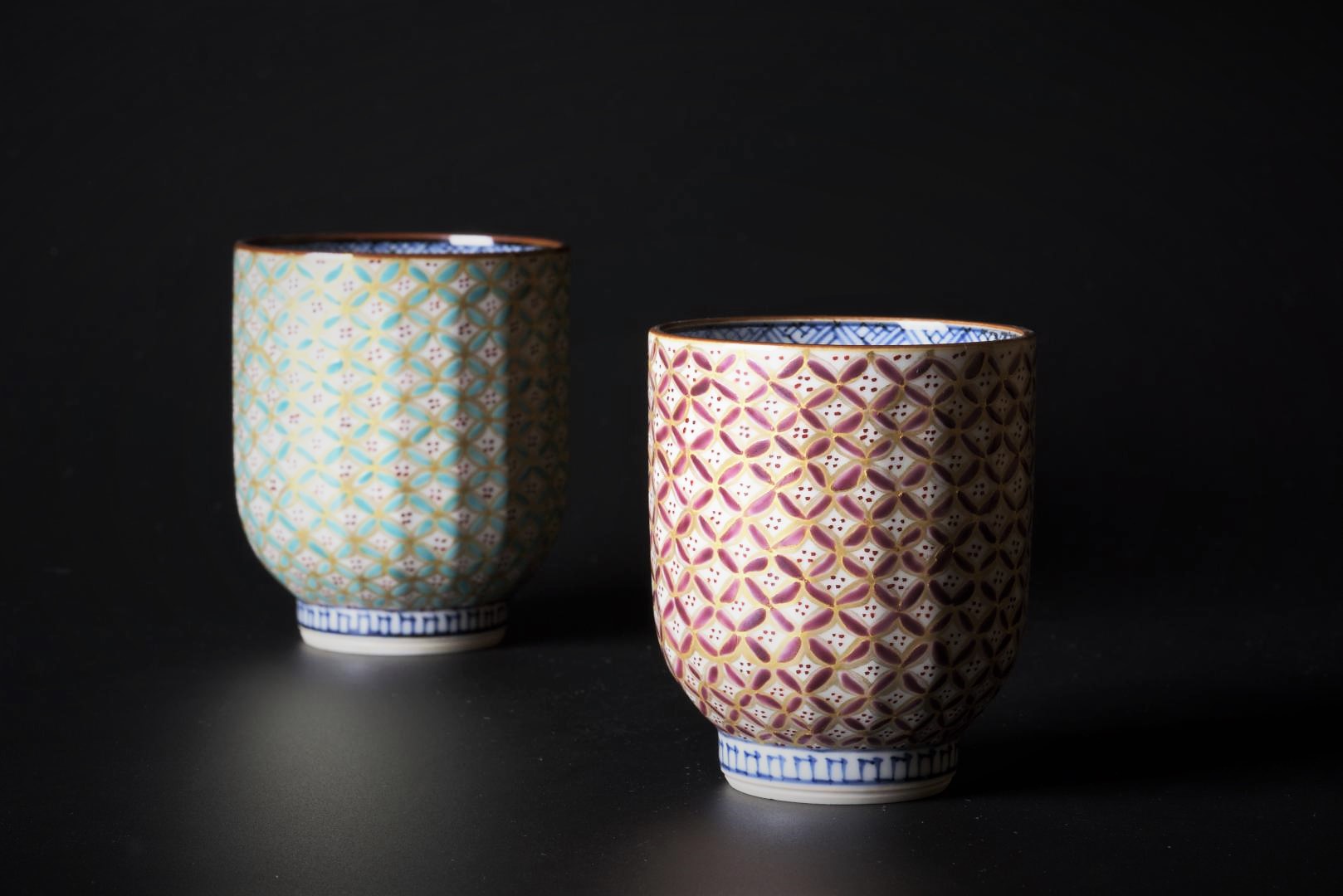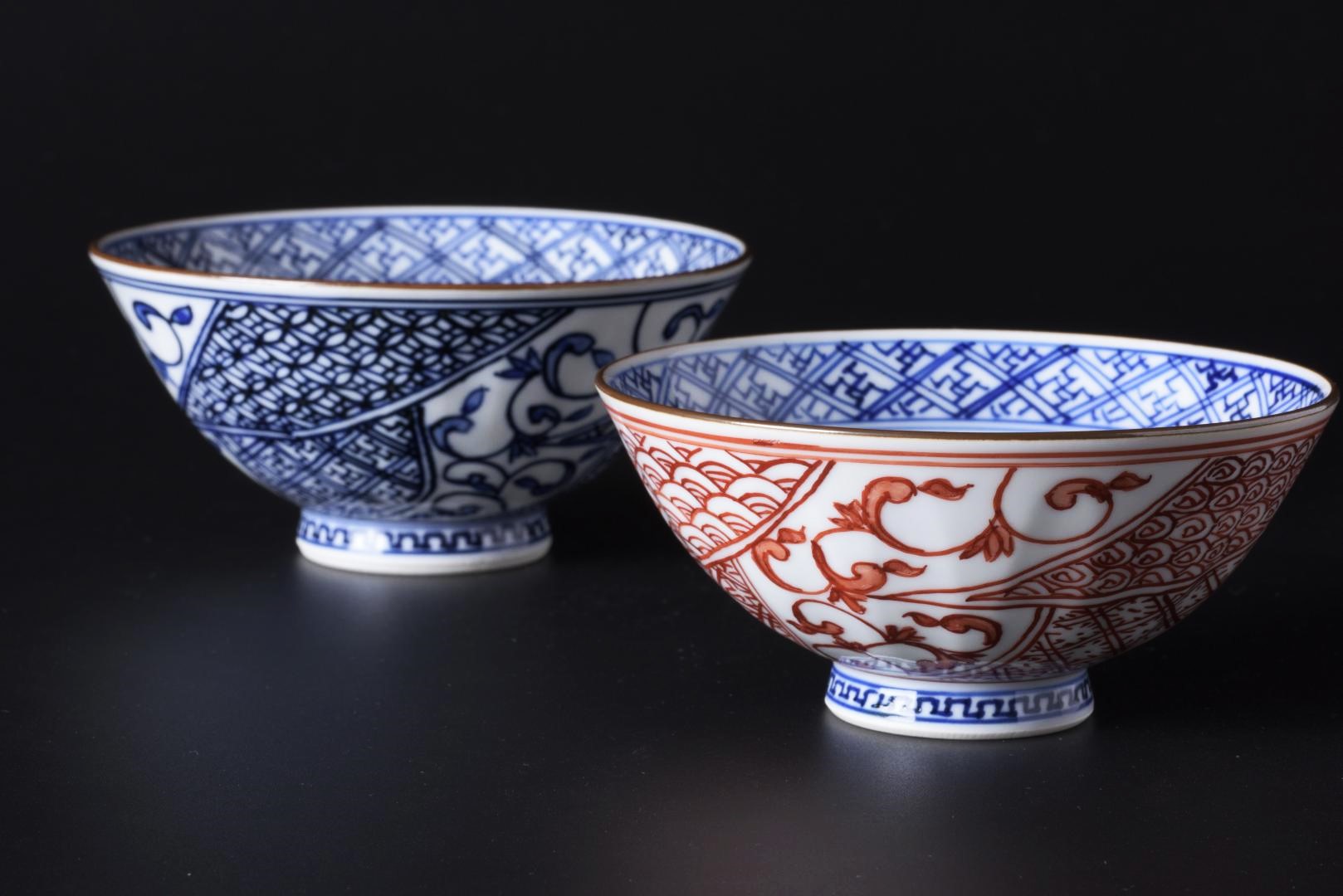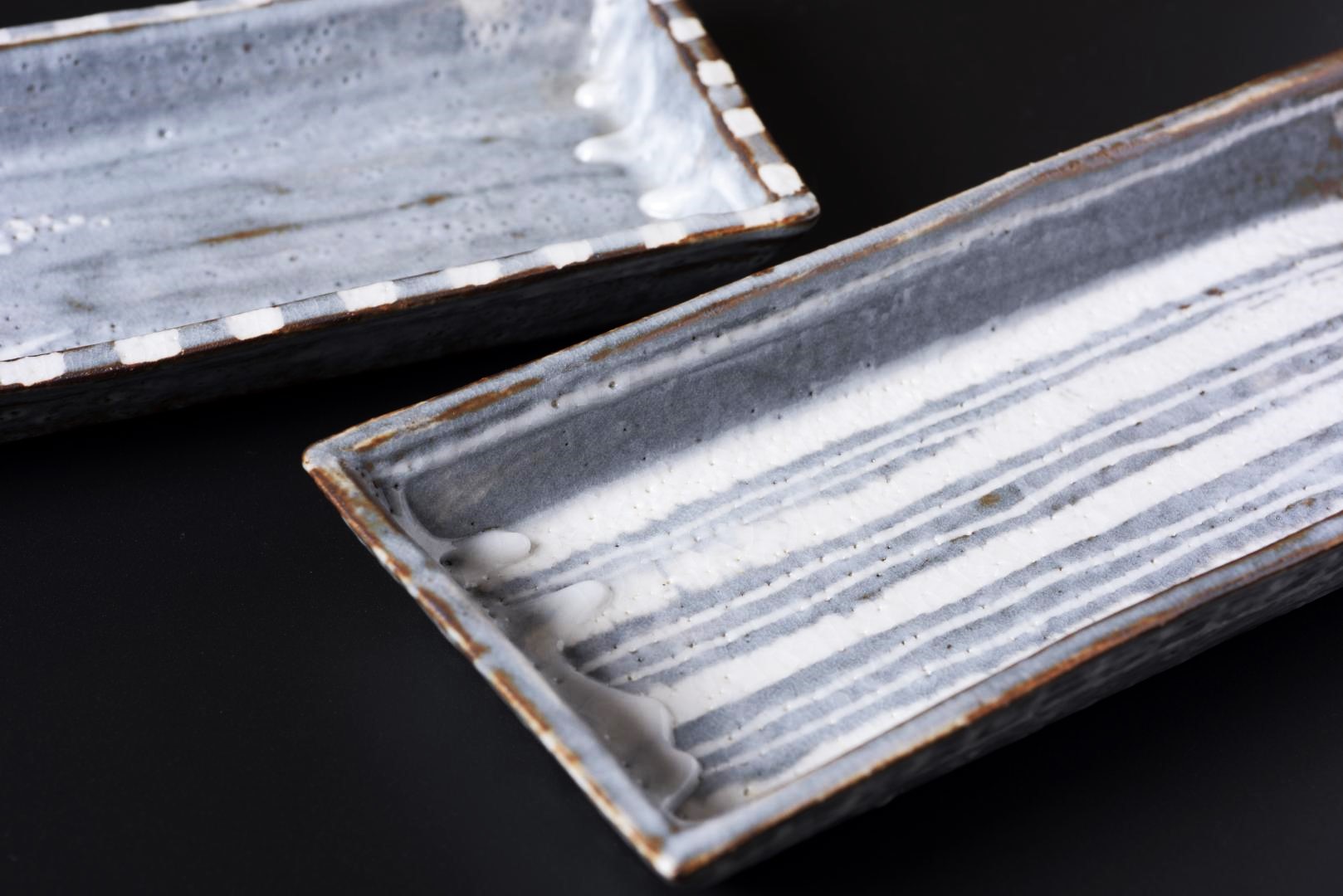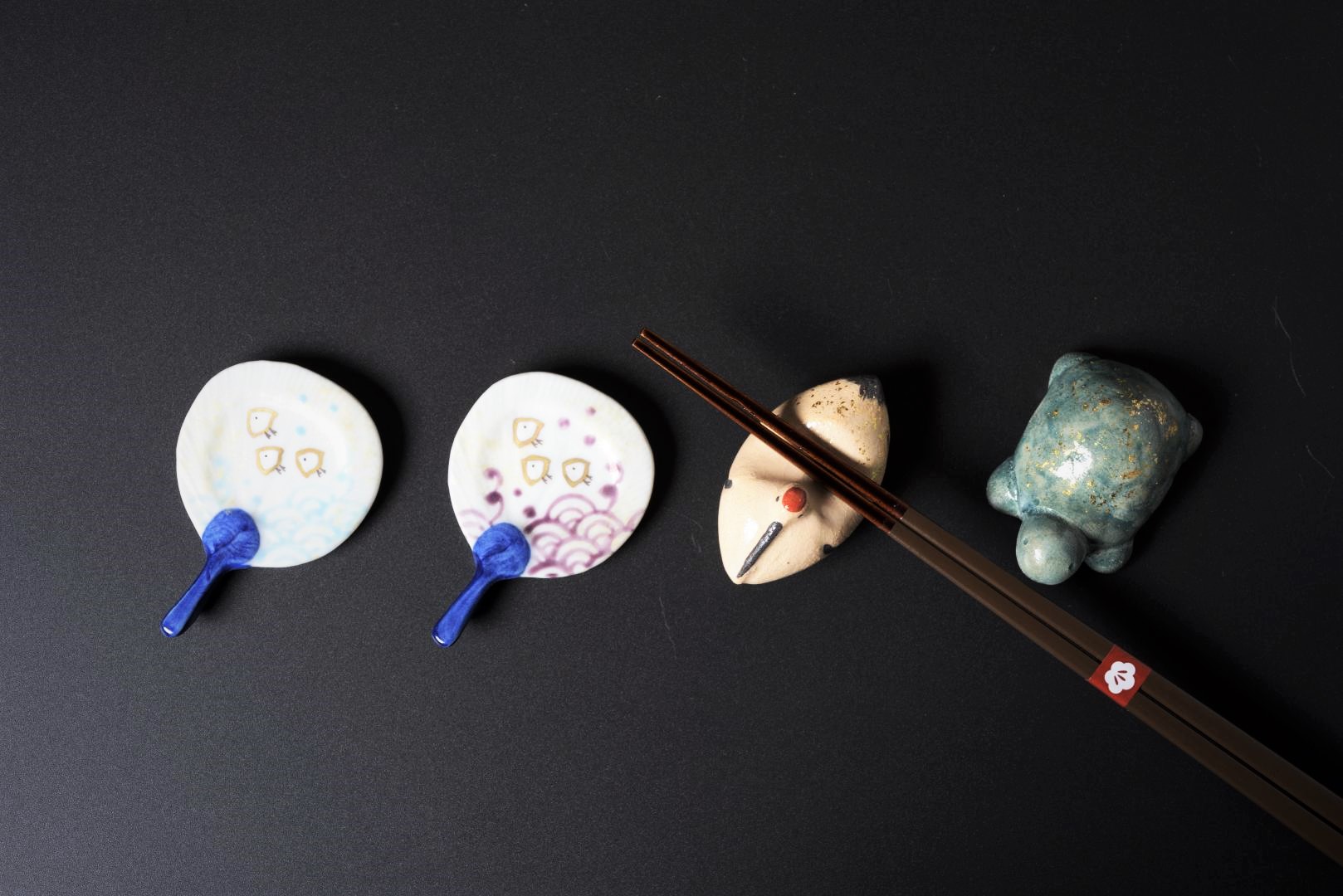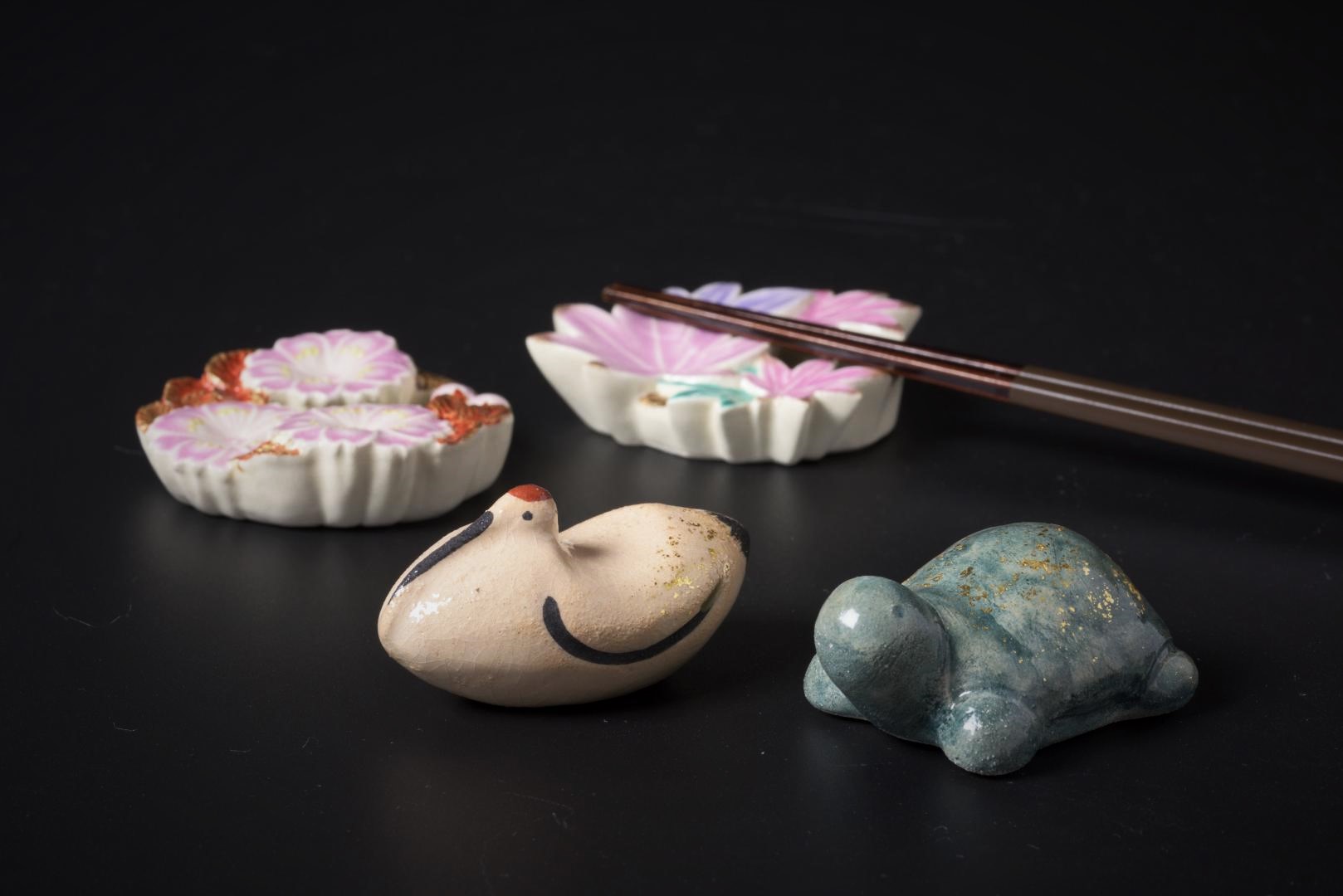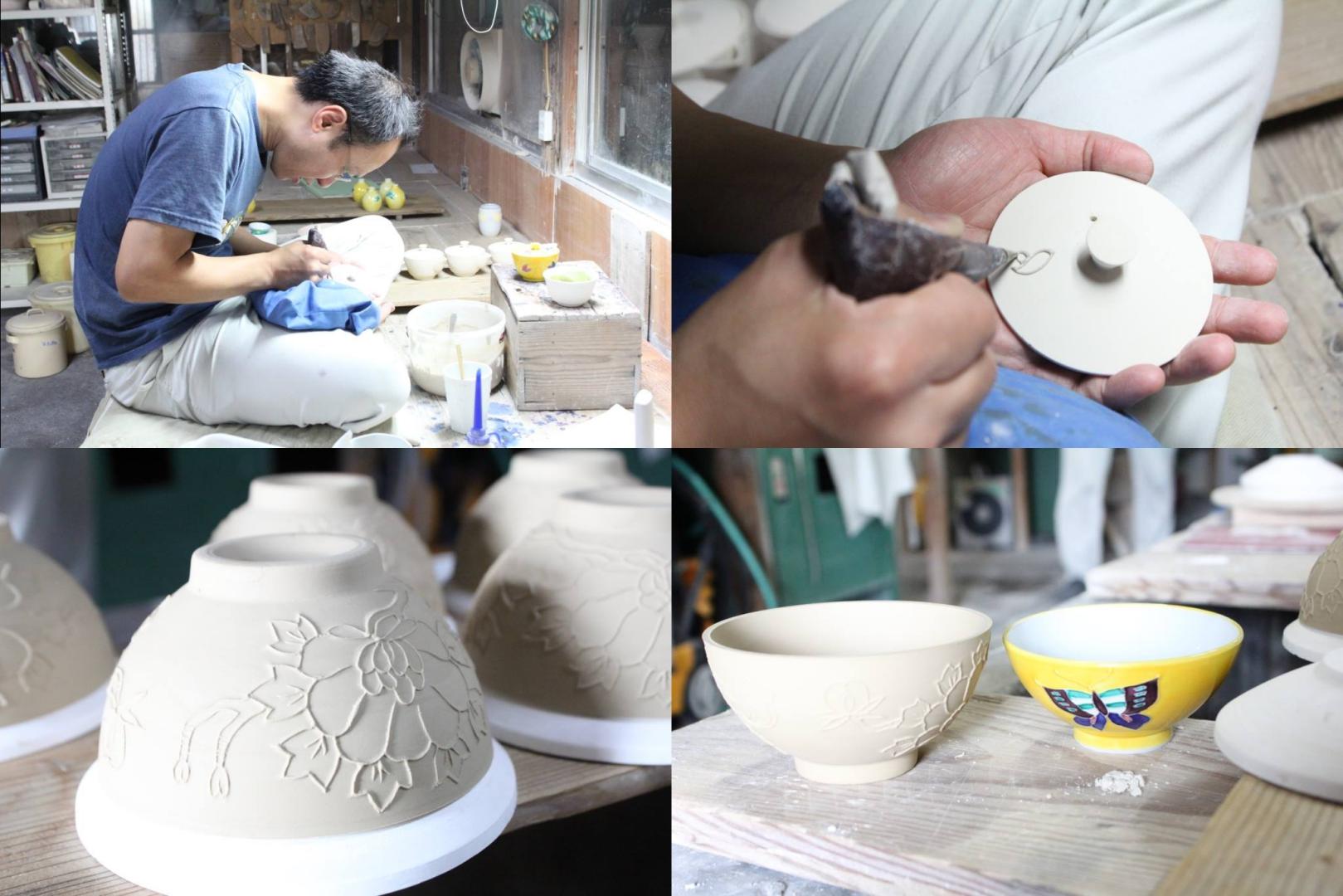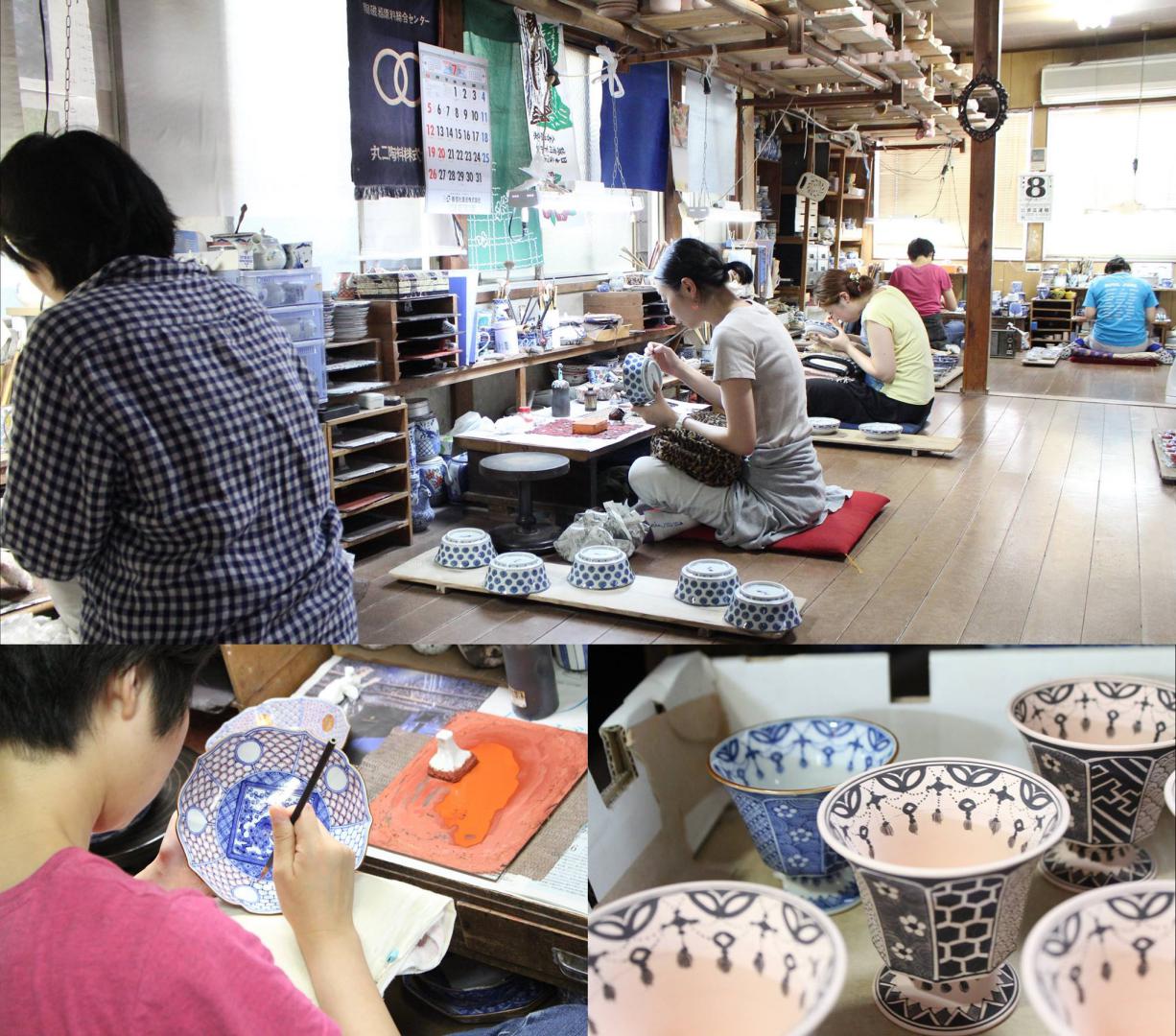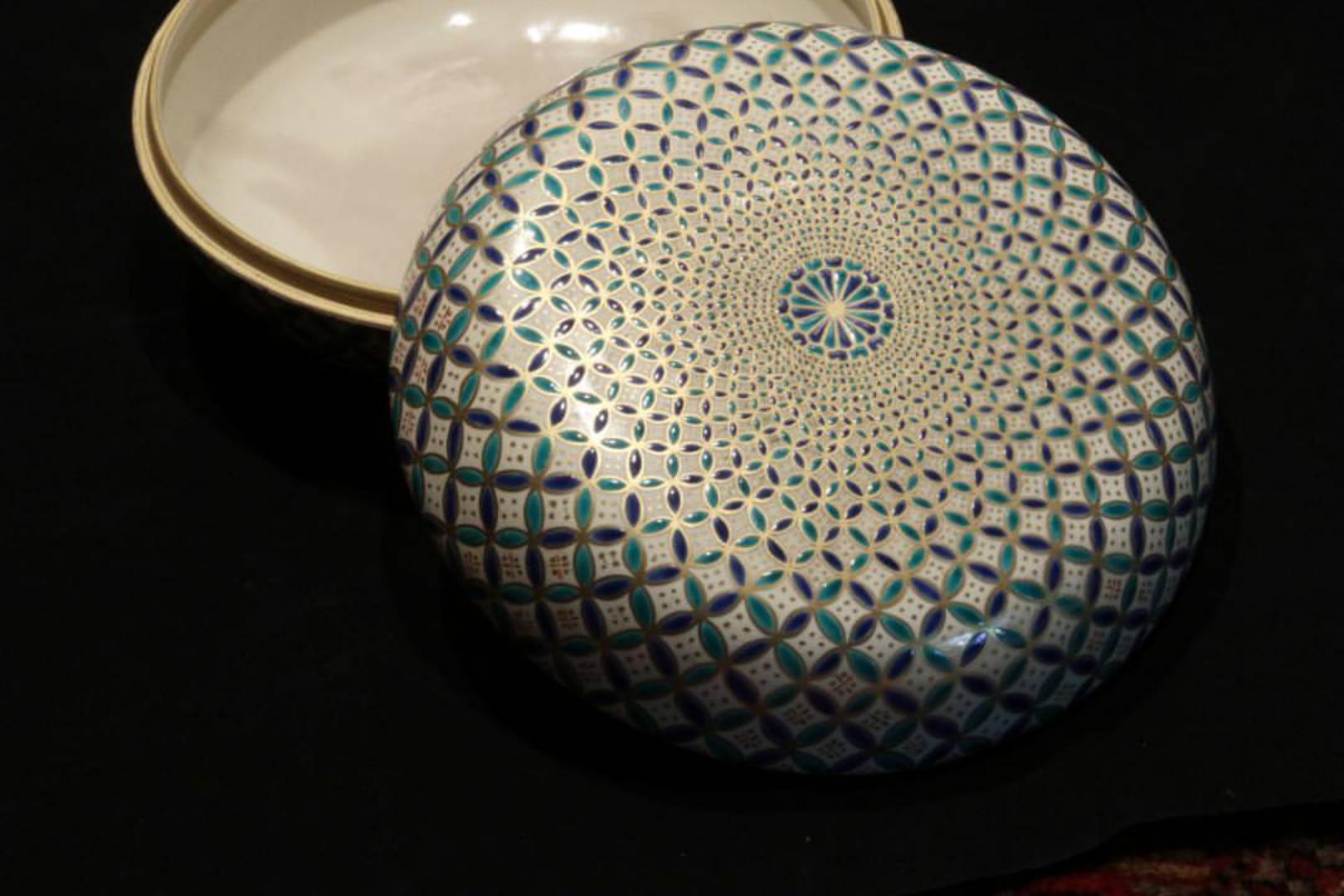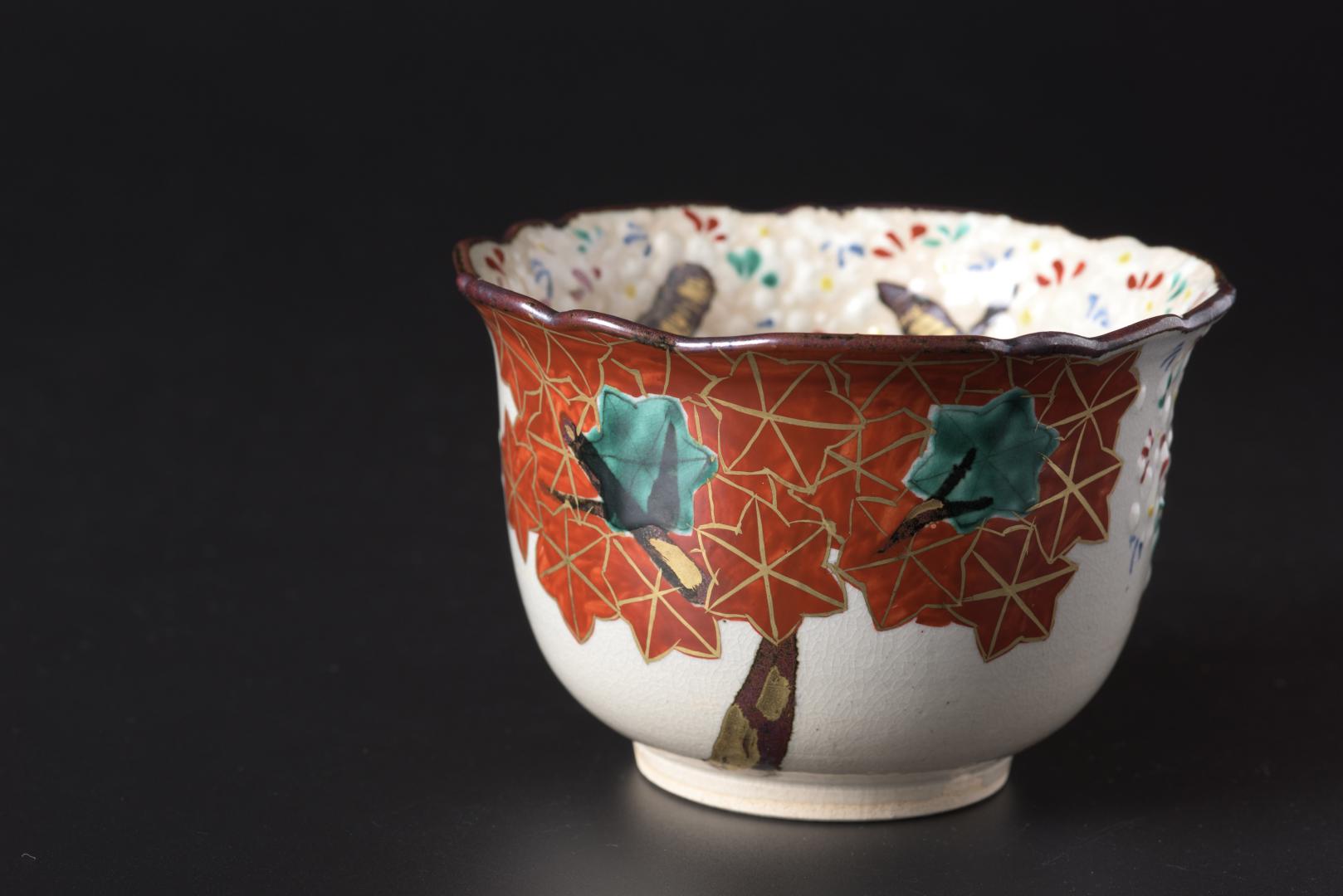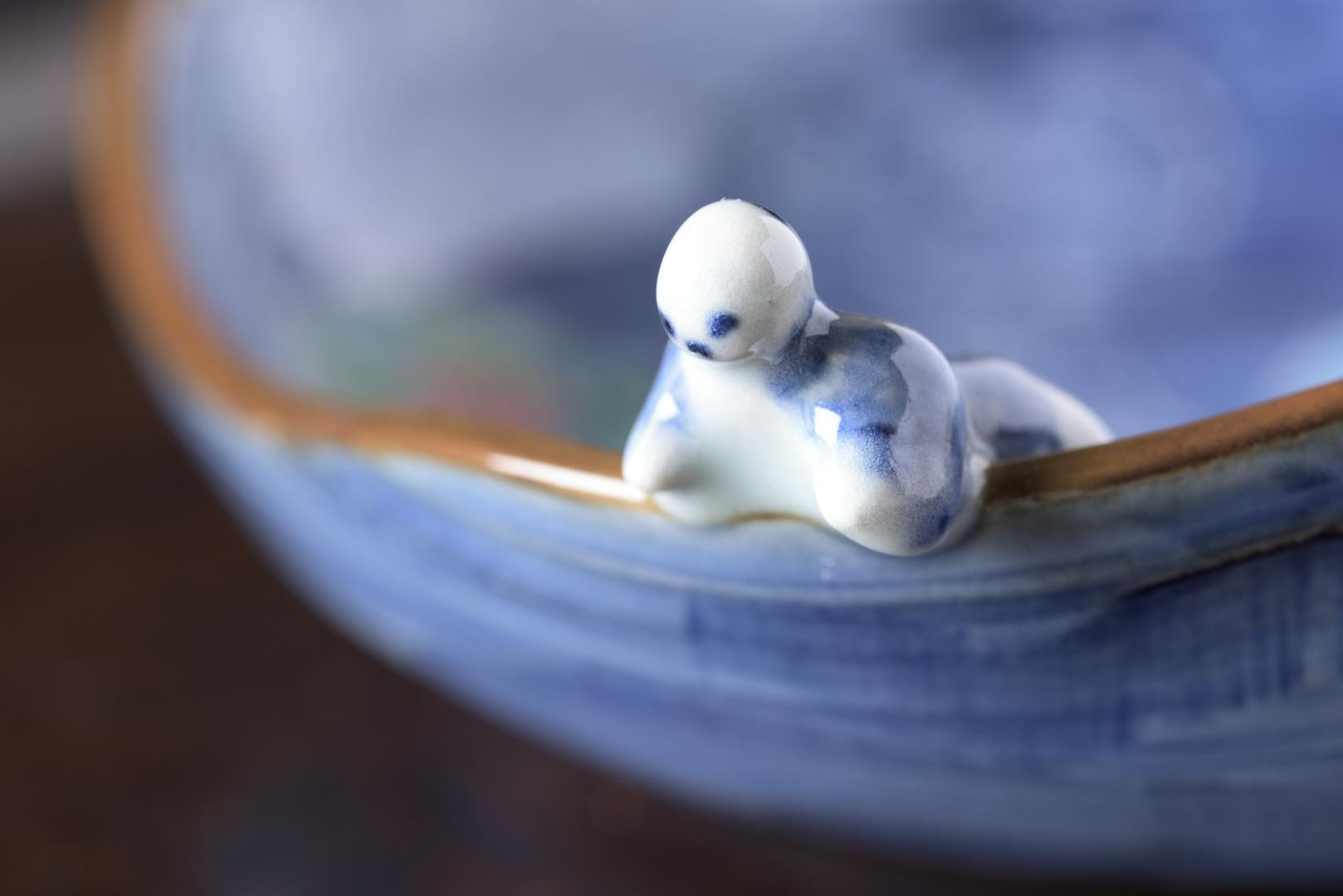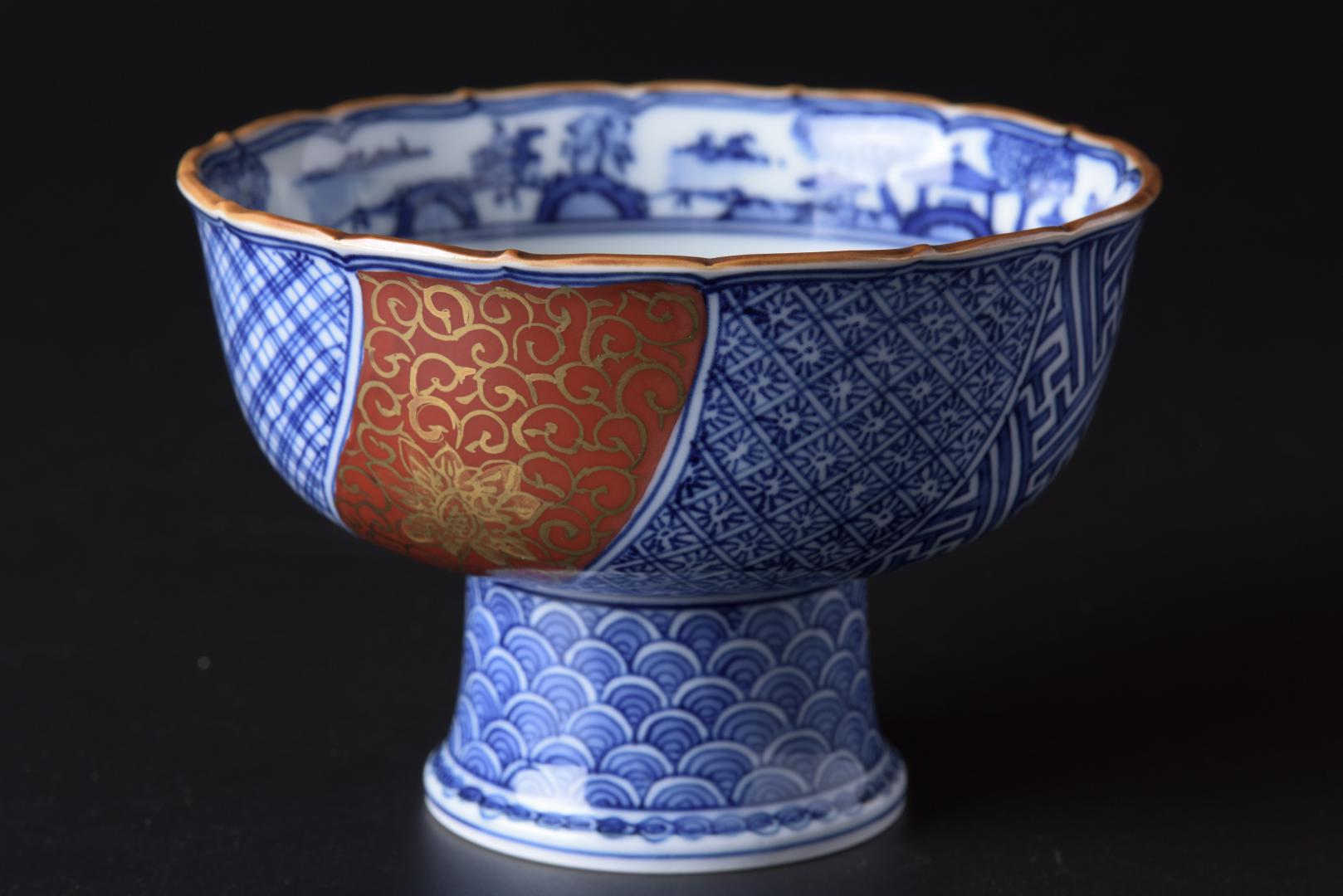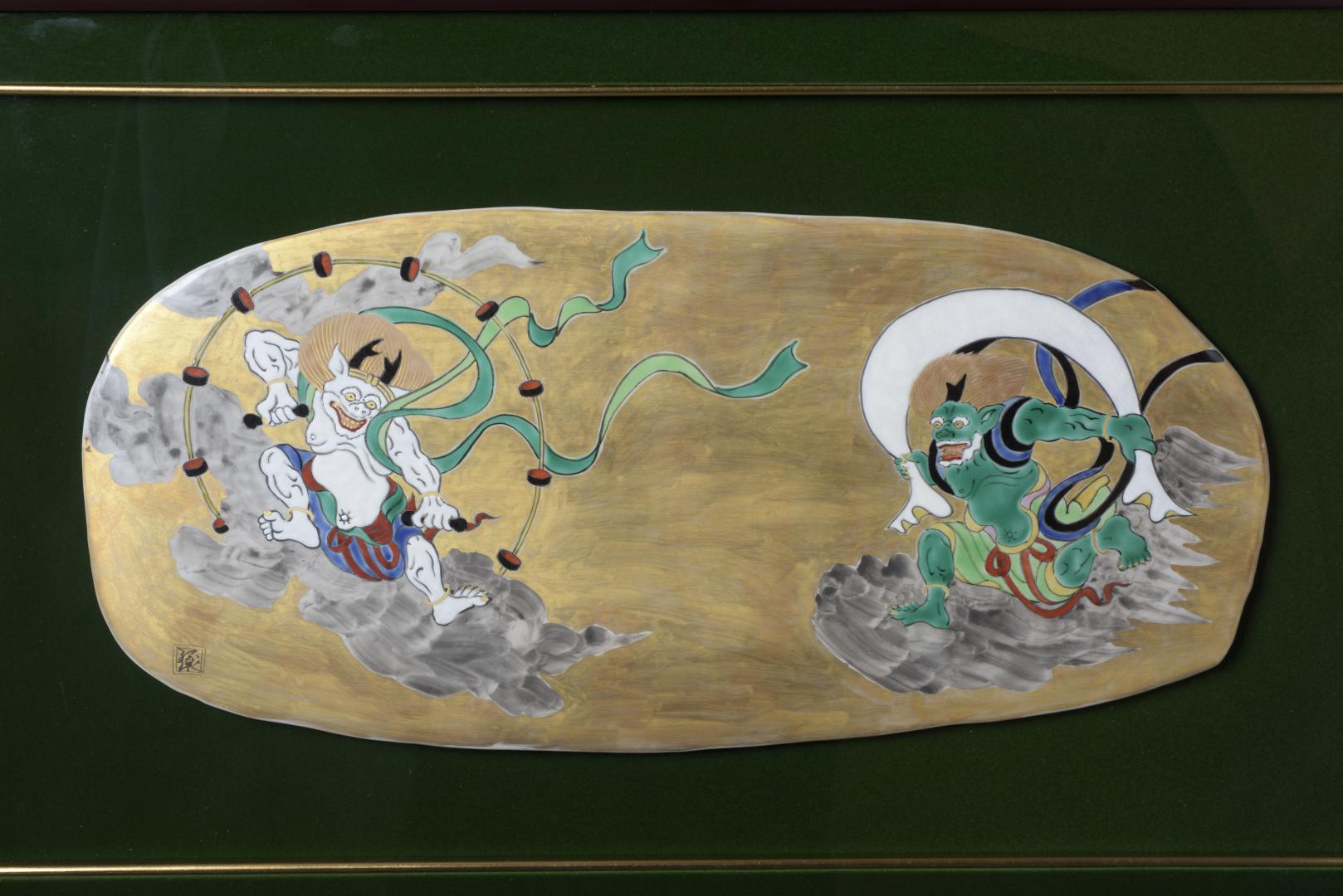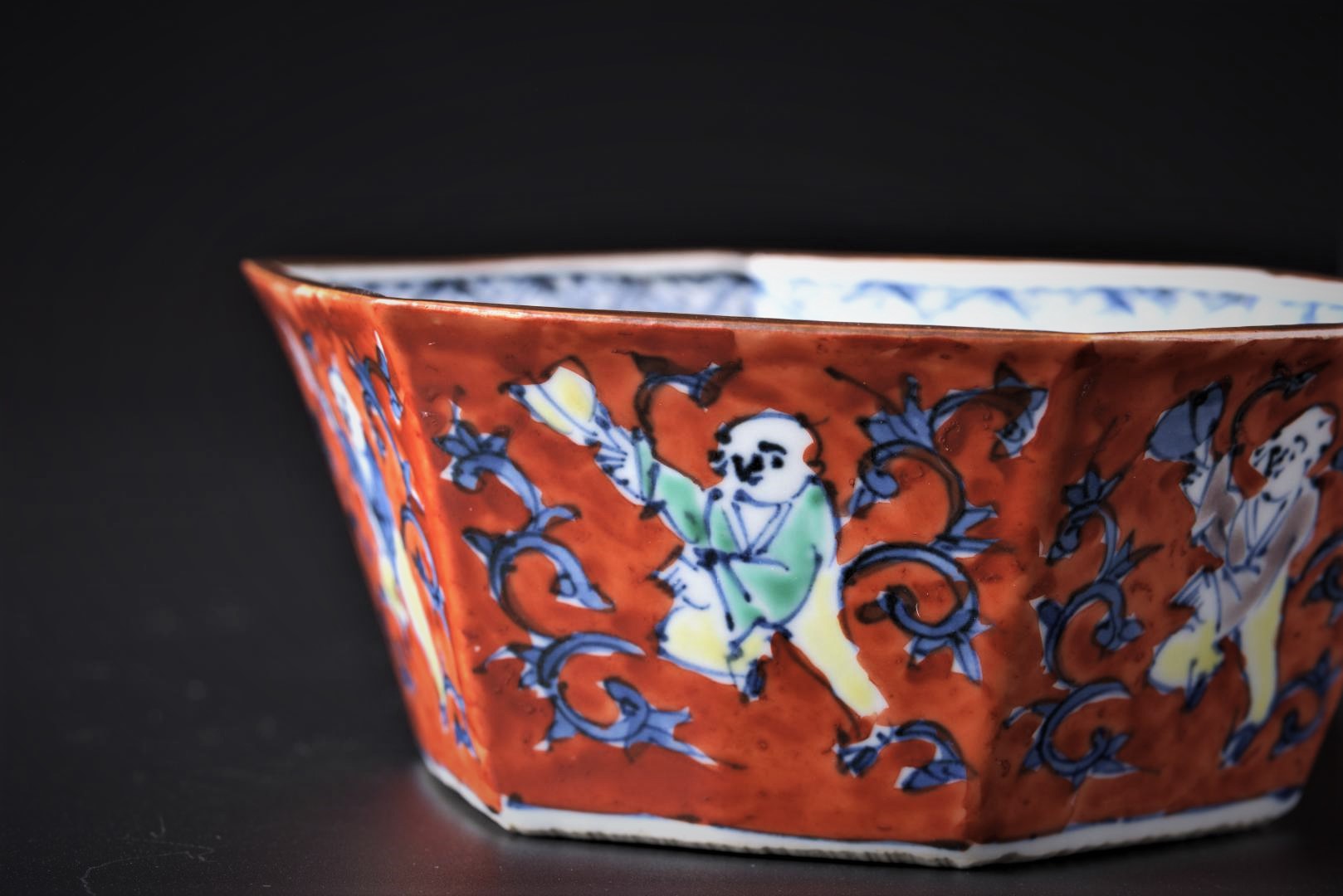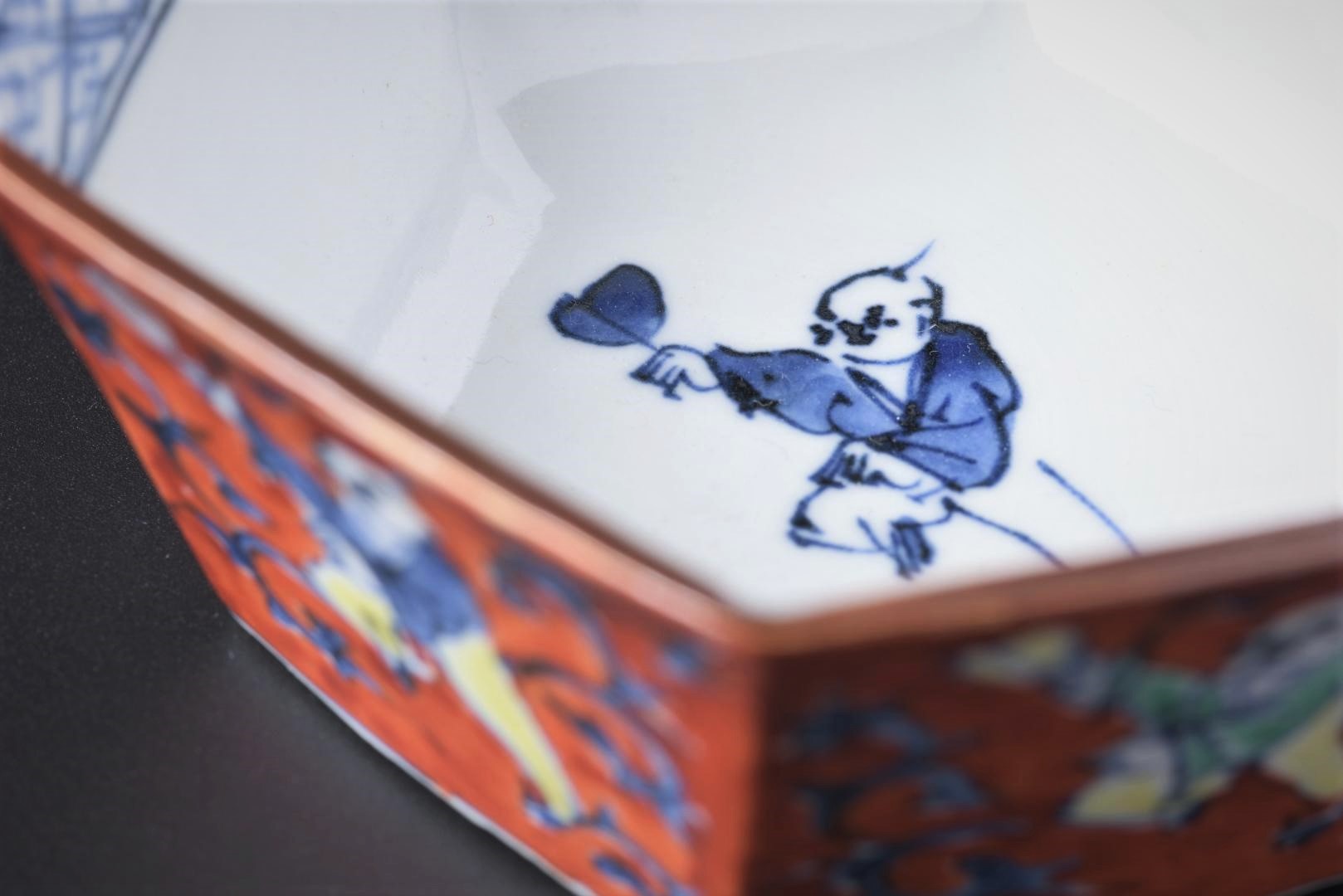 Kiyomizu-yaki_slider34.jpeg
Kiyomizu-yaki_slider18.jpeg
Kiyomizu-yaki_yunomi13.jpeg
Kiyomizu-yaki_meshi4.jpeg
Kiyomizu-yaki_slider7.jpeg
Kiyomizu-yaki_hashioki5b.jpeg
Kiyomizu-yaki_hashioki1.jpeg
Kiyomizu-yaki_slider3.jpeg
Kiyomizu-yaki_slider26.jpeg
Kiyomizu-yaki_slider45.jpeg
Kiyomizu-yaki_slider46.jpeg
Kutani-yaki_slider12.jpeg
Kiyomizu-yaki_slider15.jpeg
Kiyomizu ware is also called Kyo ware. Since the 16th Century, it has consistently been hand-made by ceramics artists. Because Kyoto held the Imperial Court for so long, the elegant courtly culture significantly affected the style of Kyomizu ware. Kyomizu ware is made by ceramics artists with prominent techniques of forming and painting.
Their style is over glazed decoration, and the design they draw is graceful like Kyoto itself. Beauty and grace are well balanced in Kiyomizu ware, and that characteristic attracts people all over the world.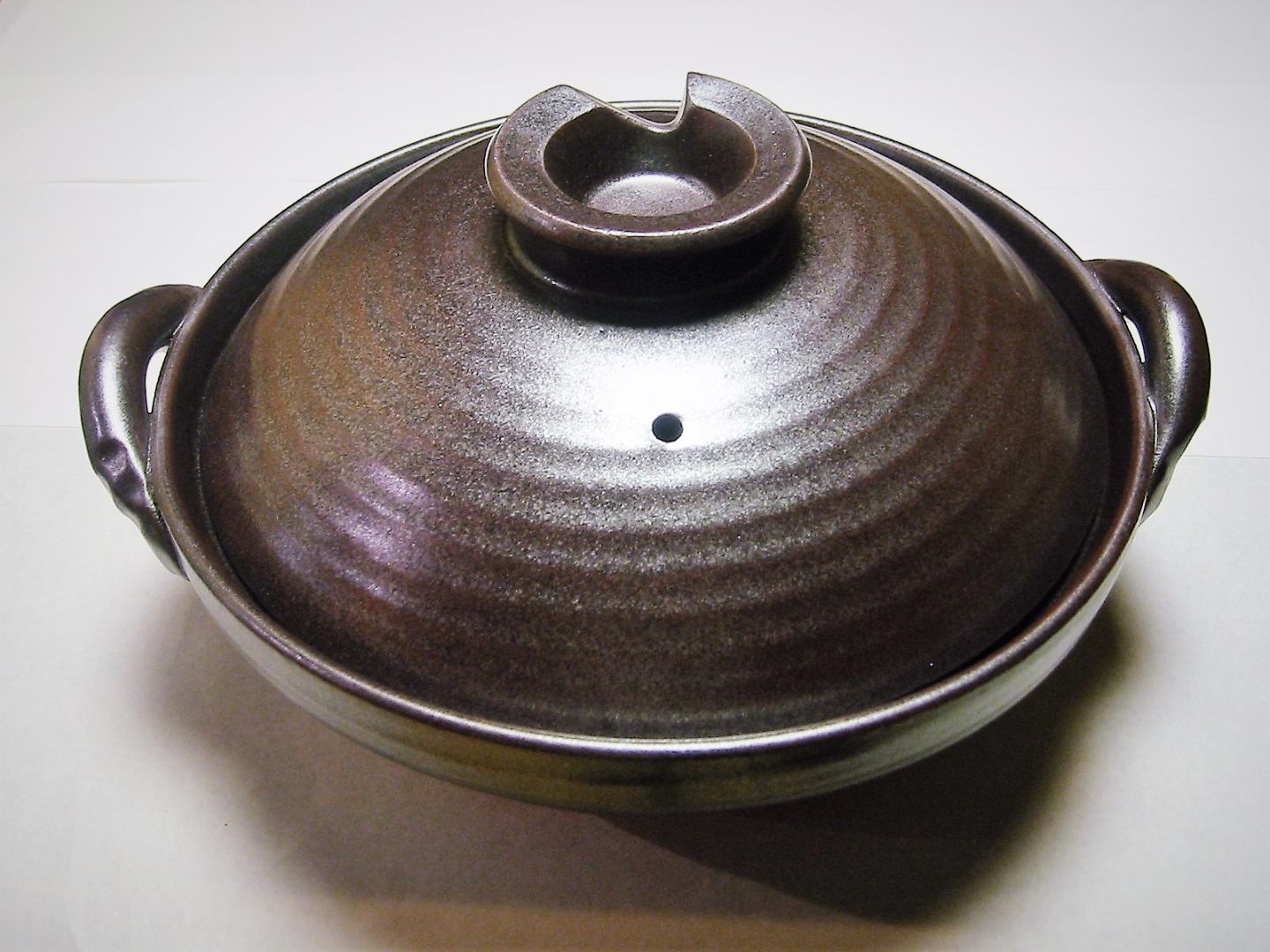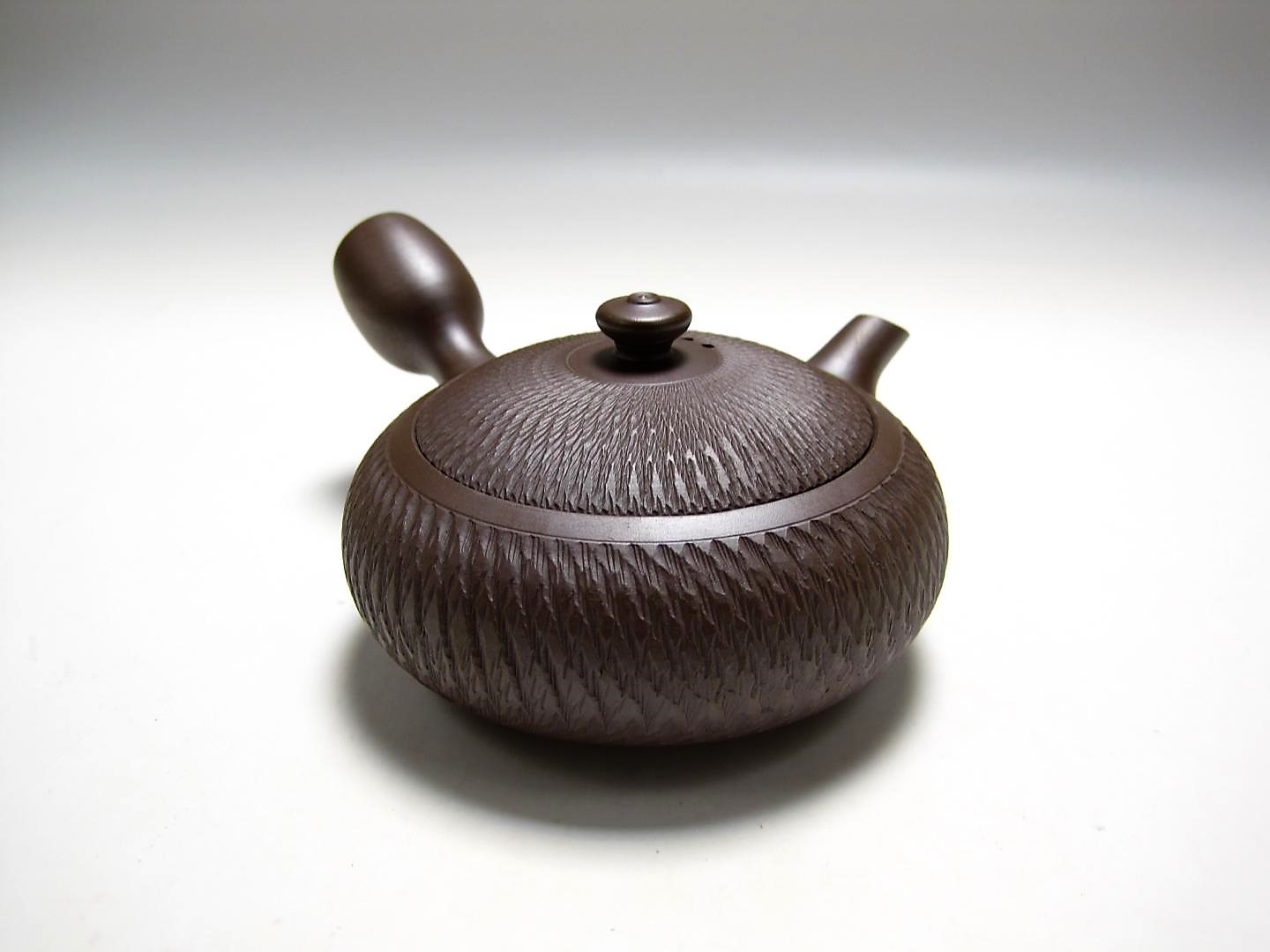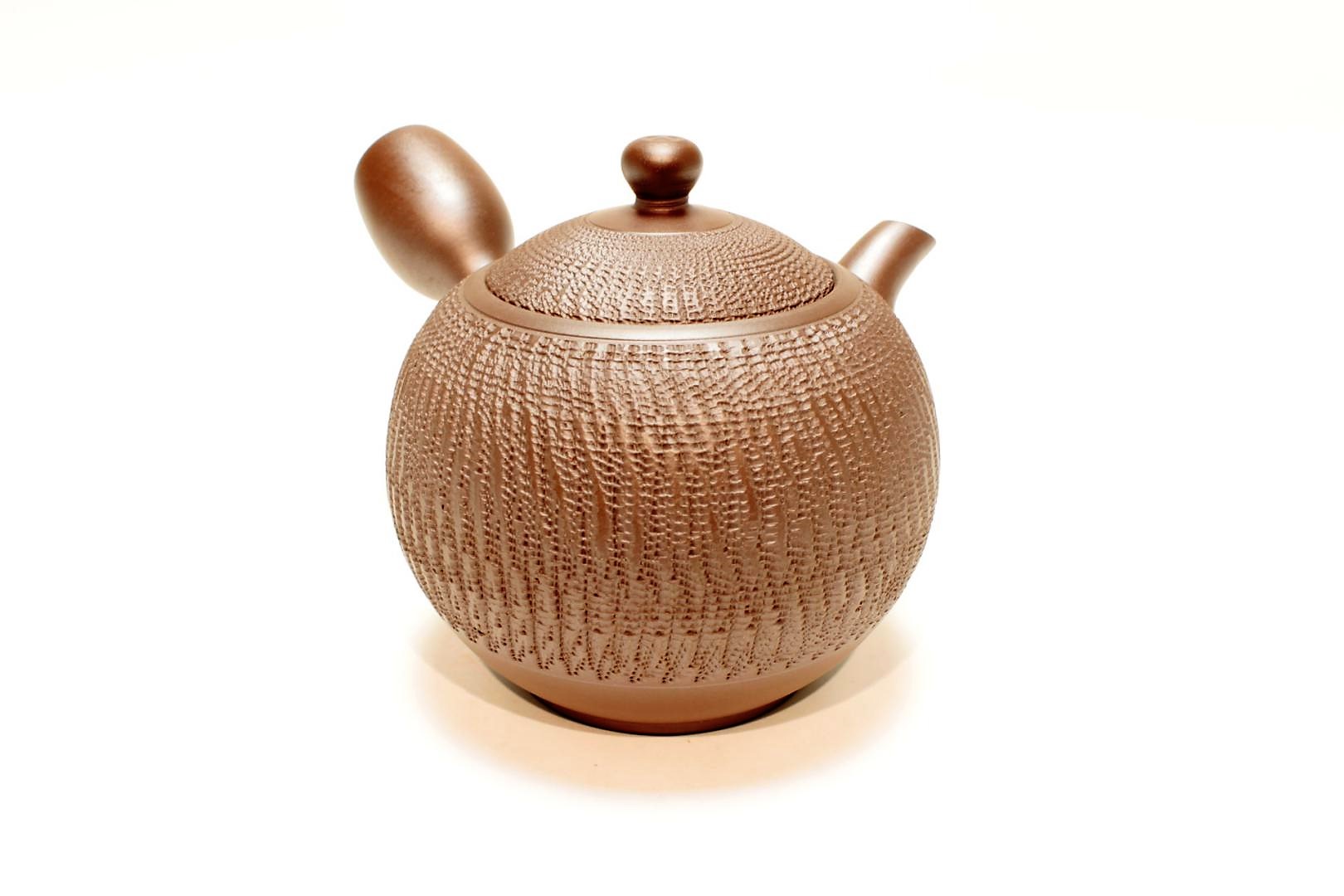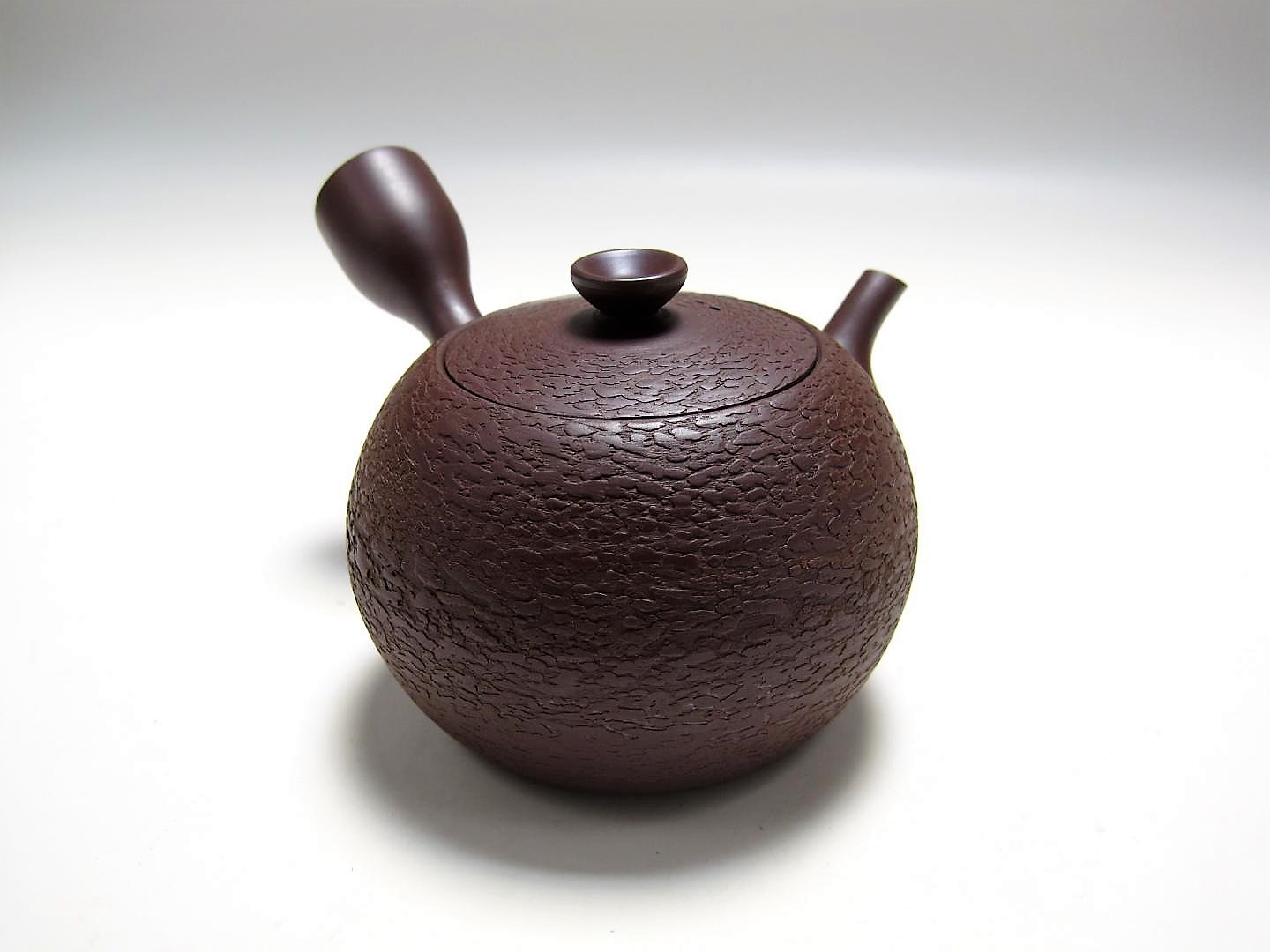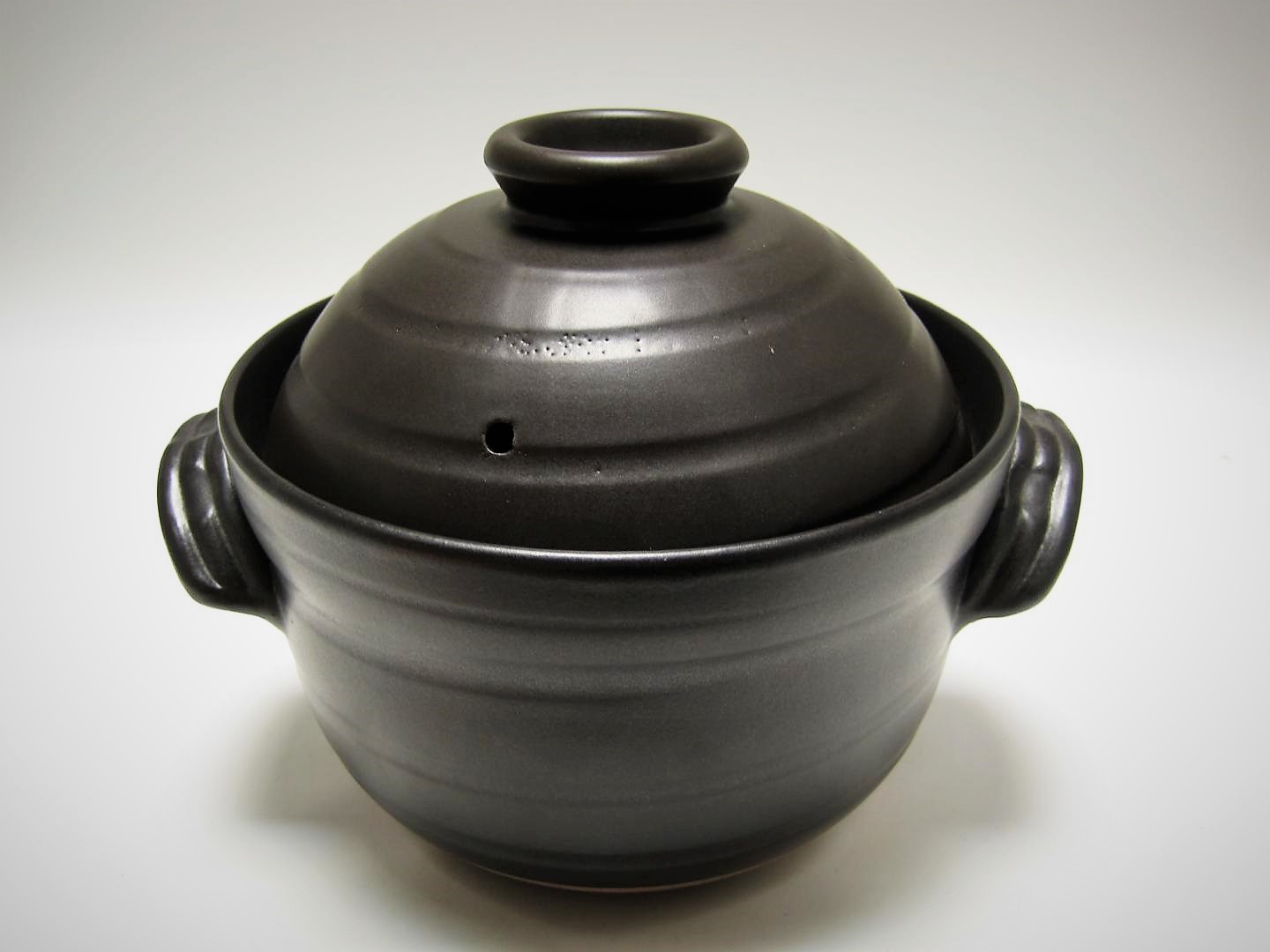 Banko ware started in the 18th Century and is mainly produced in Mie prefecture. It is a semi-porcelain with the characteristics of pottery and porcelain.
Like Tokoname ware in superior heat resistance and durability, it is often used for teapots and hotpots to retain heat. The clay of Banko ware contains more iron, so a teapot made of Banko ware enhances the taste of the tea.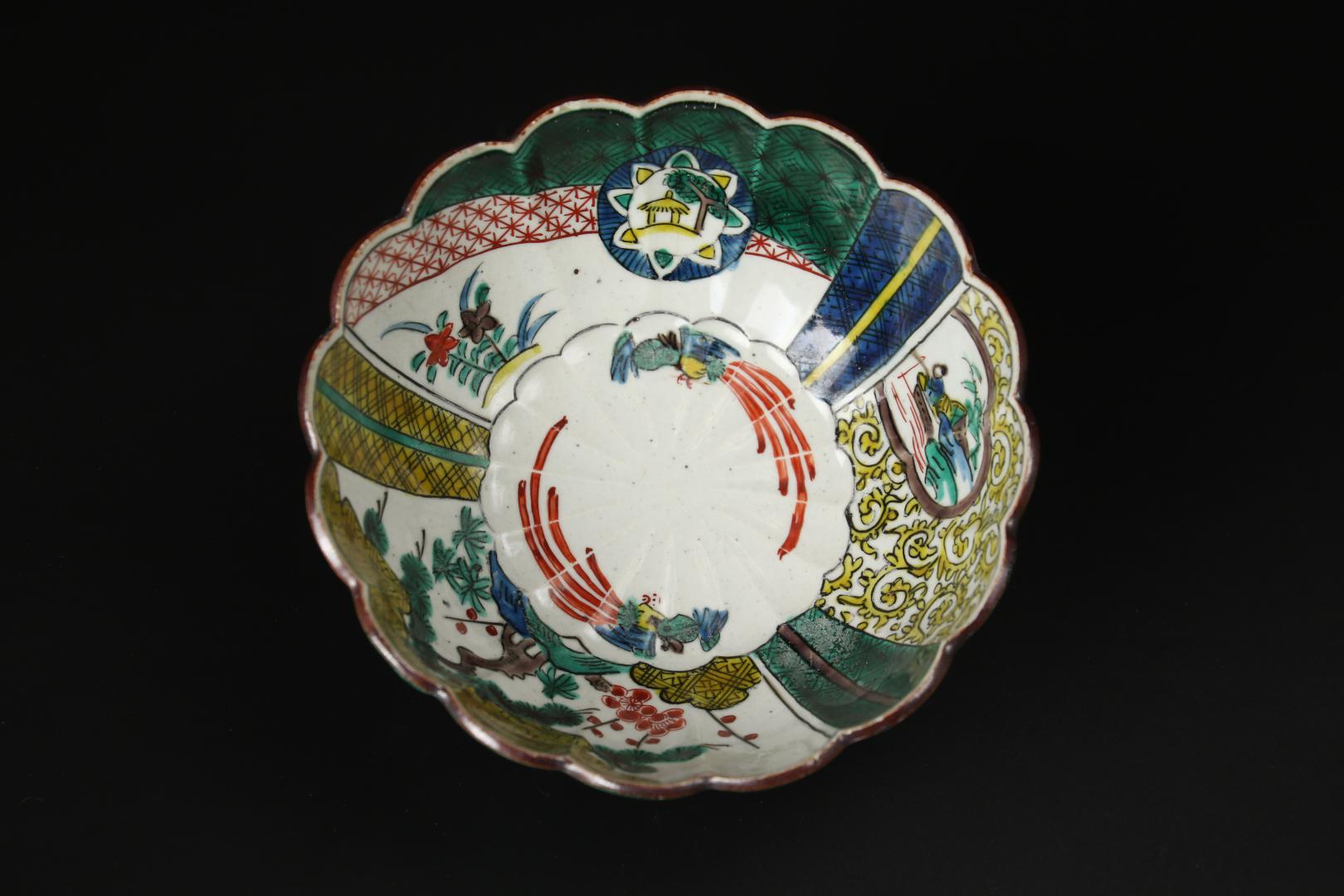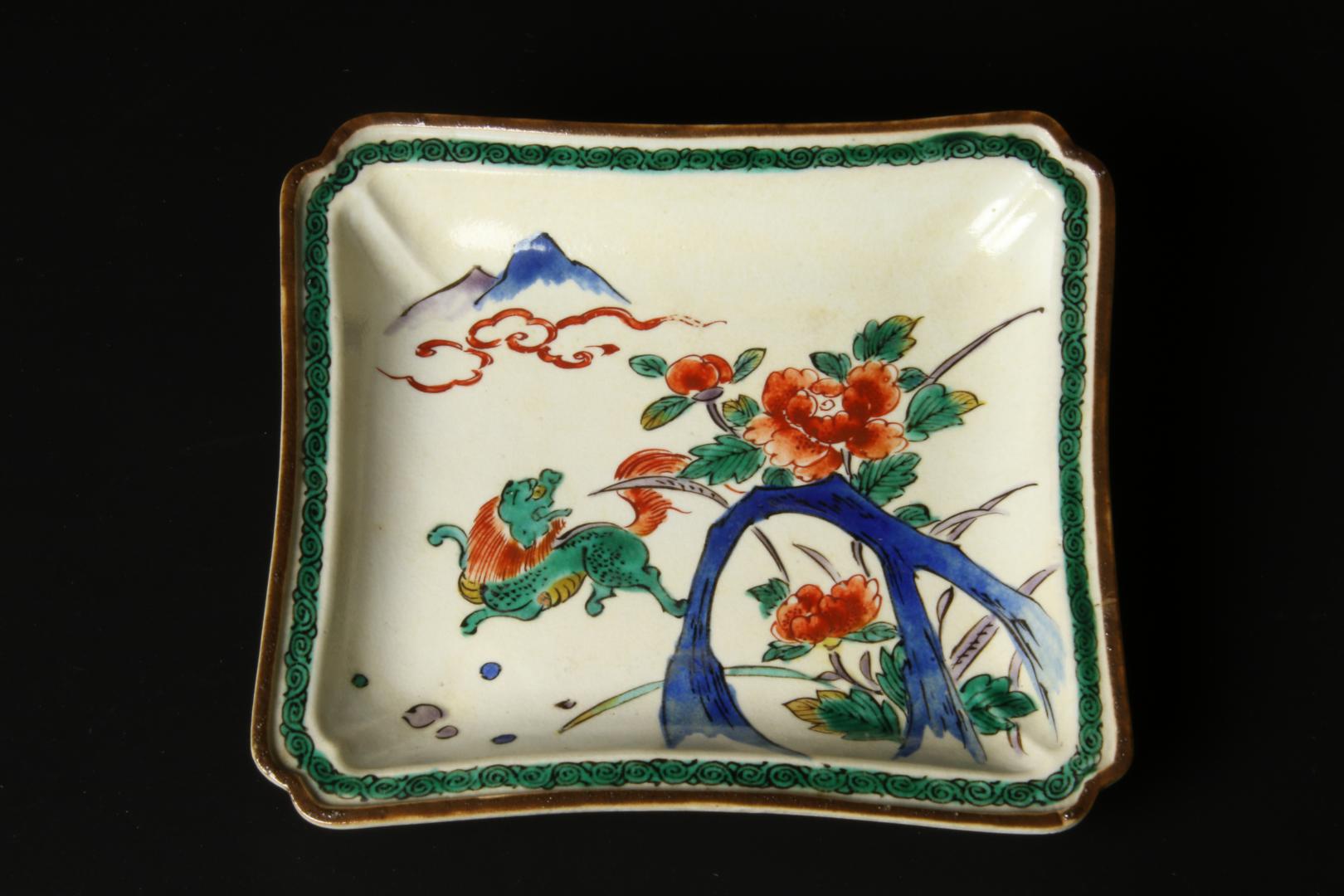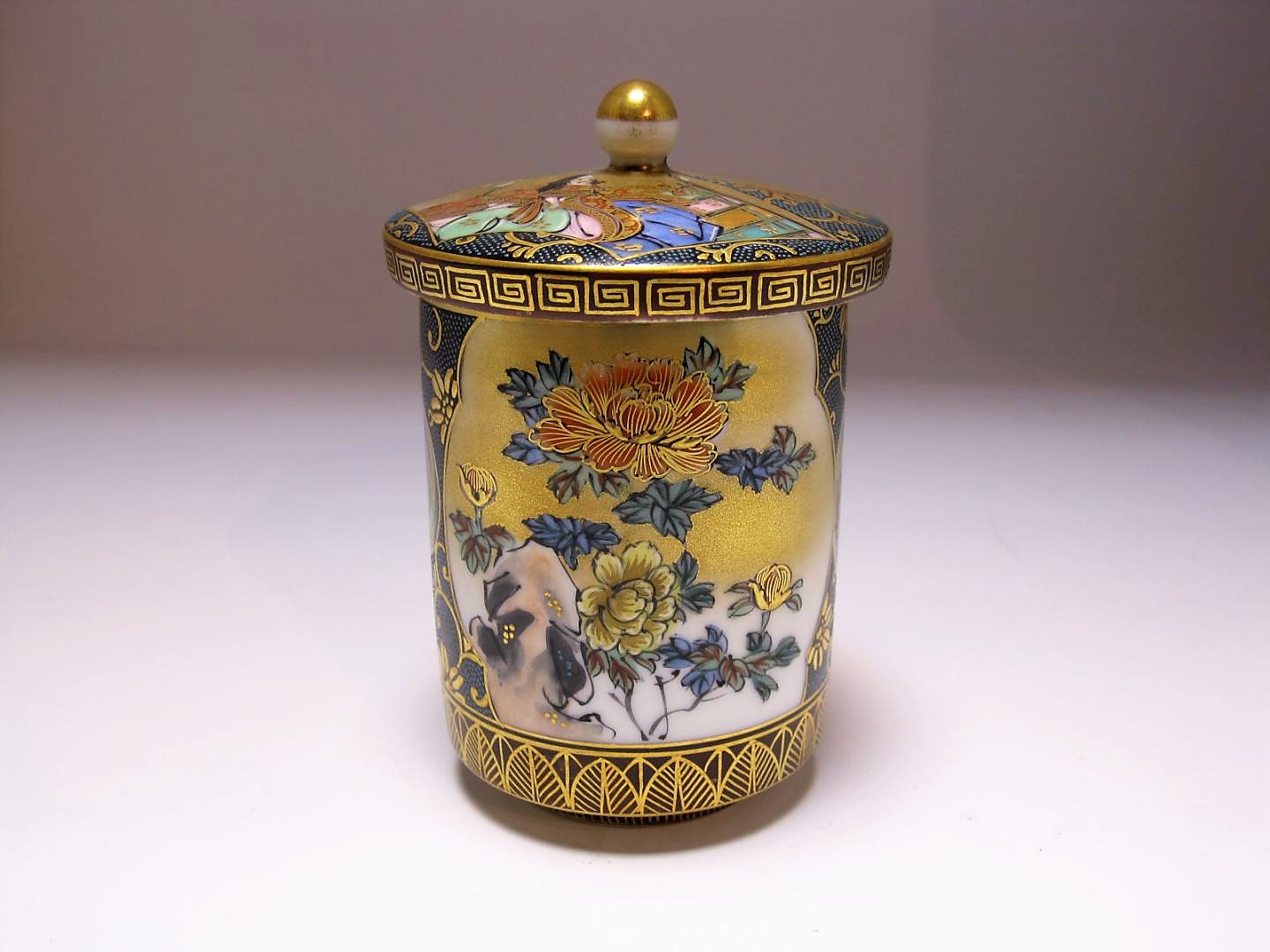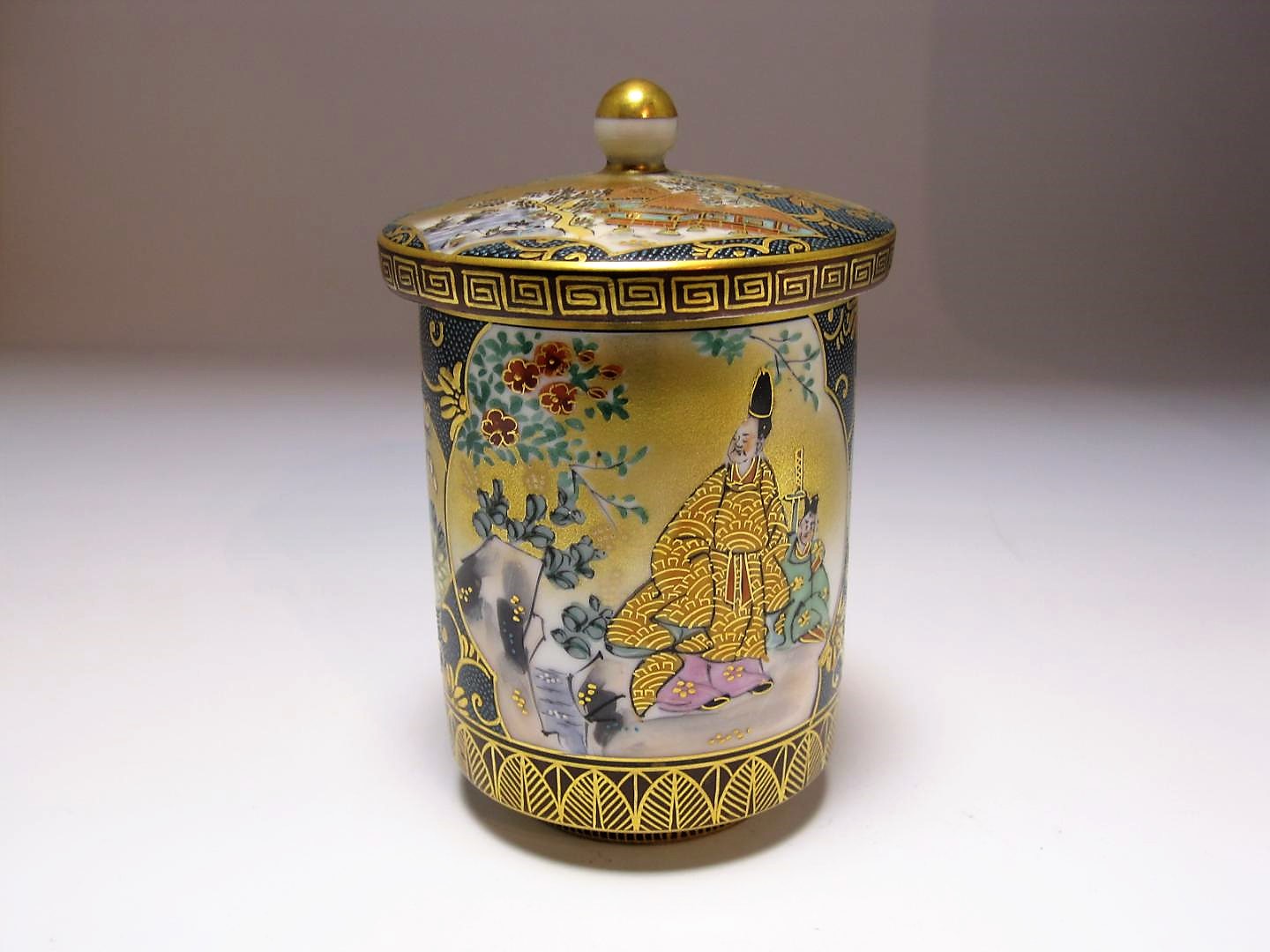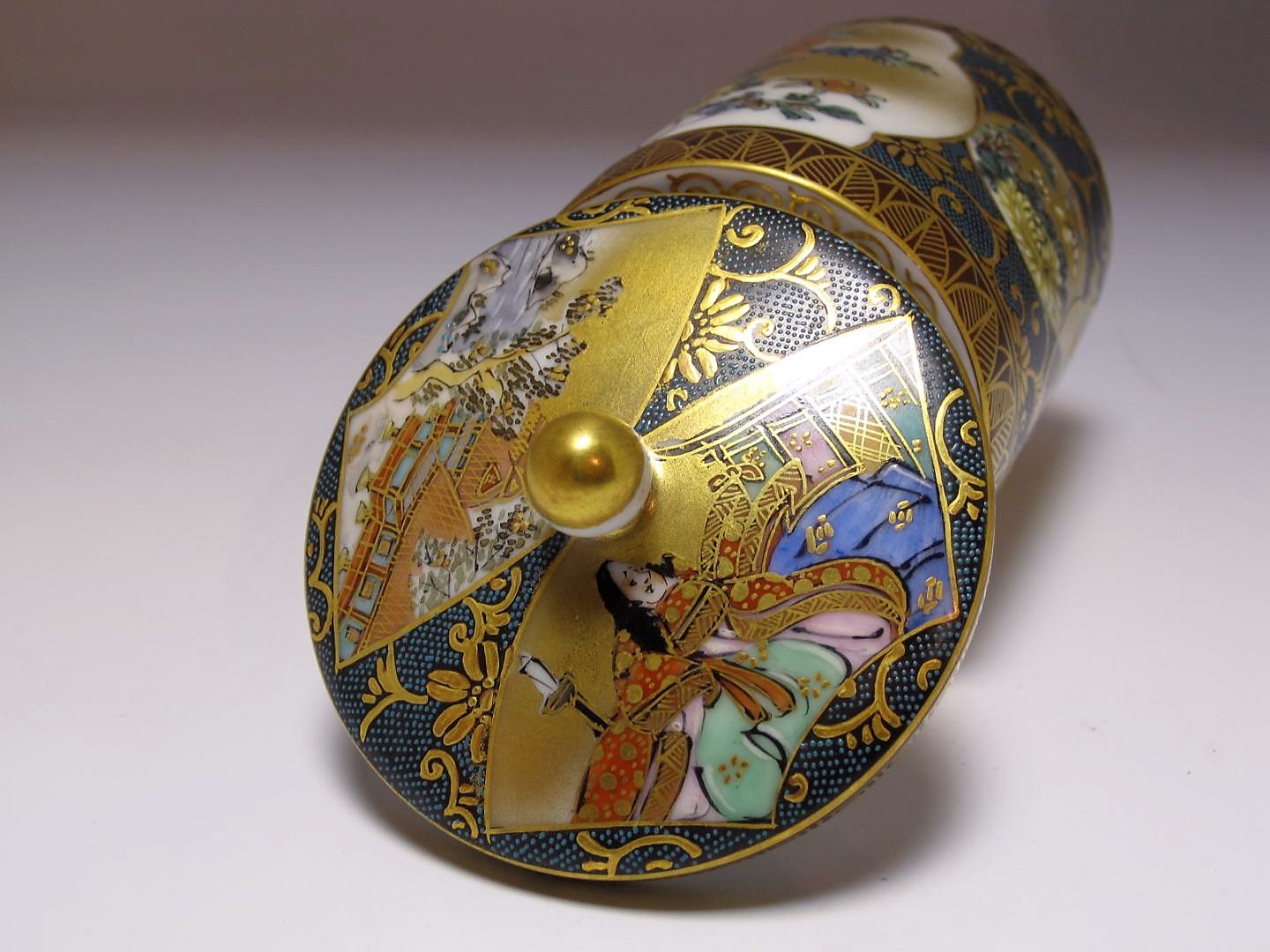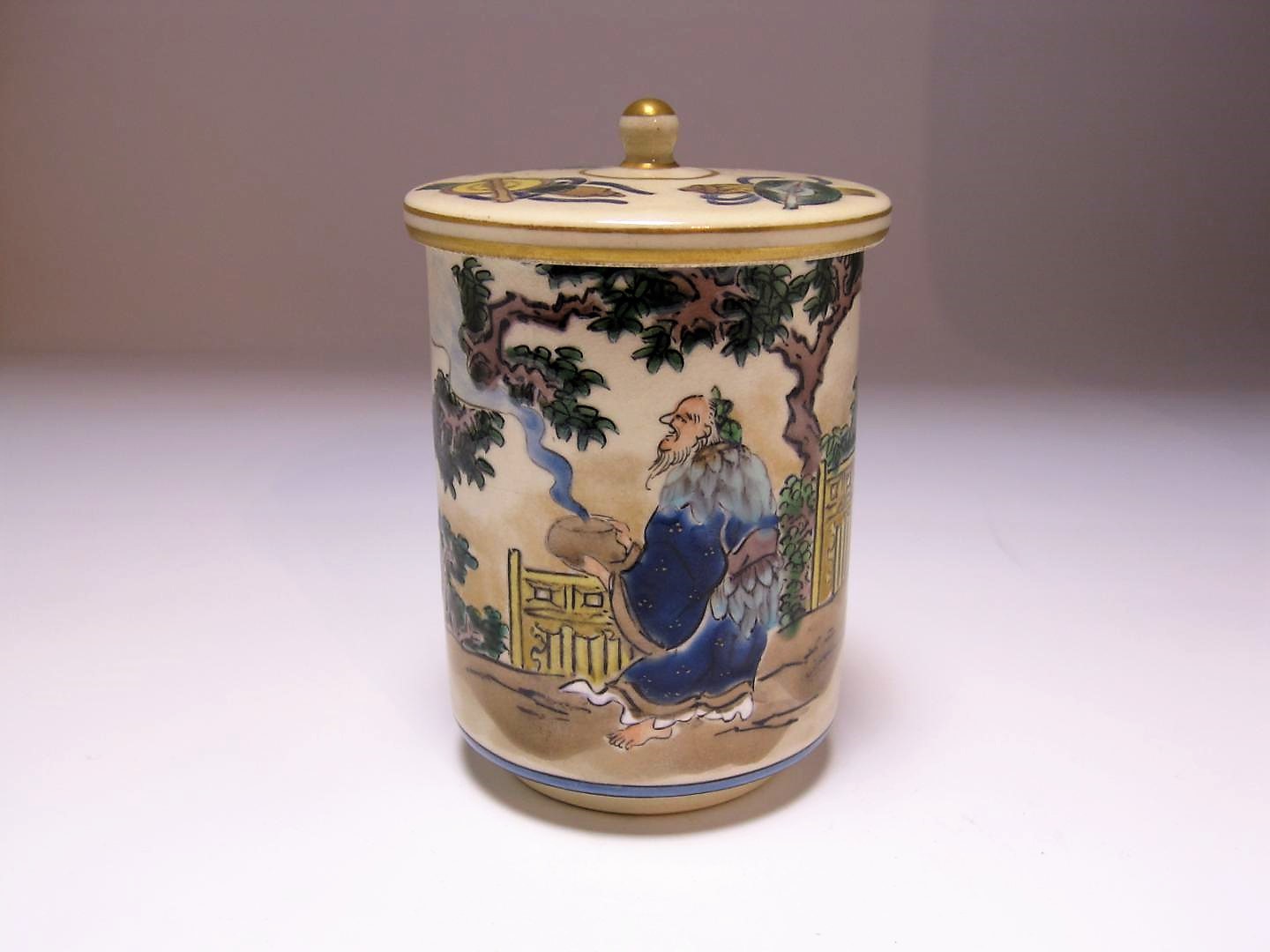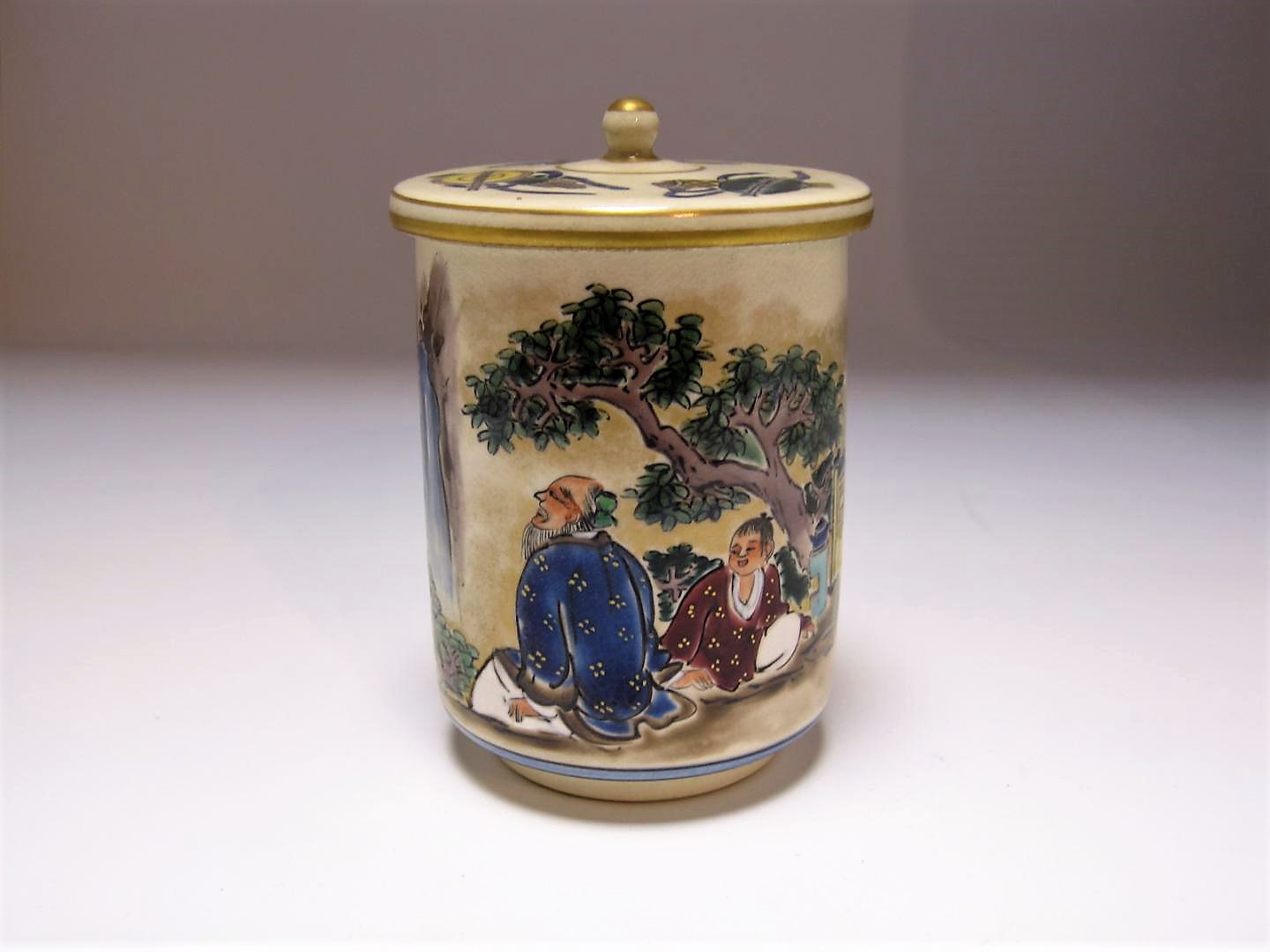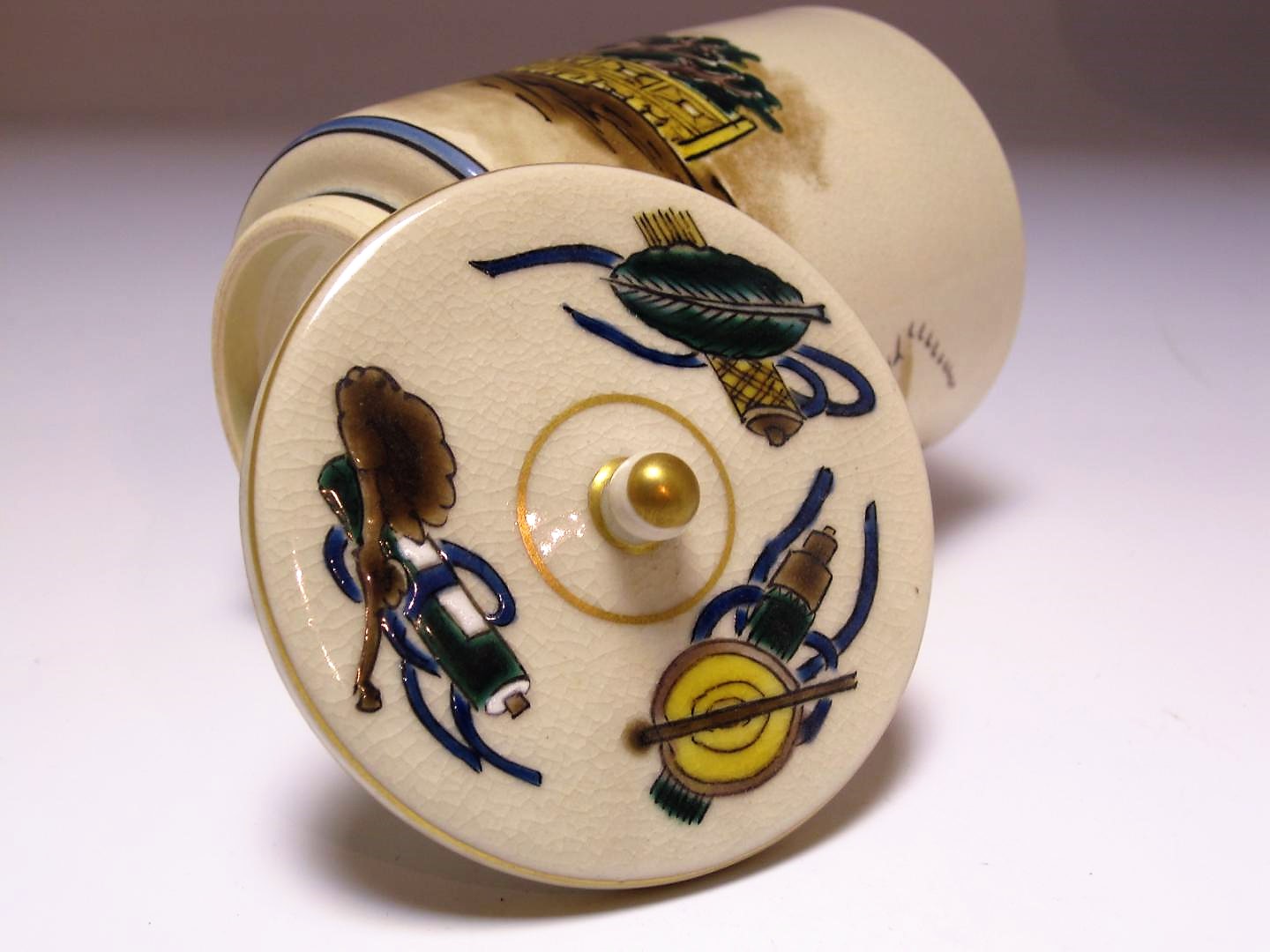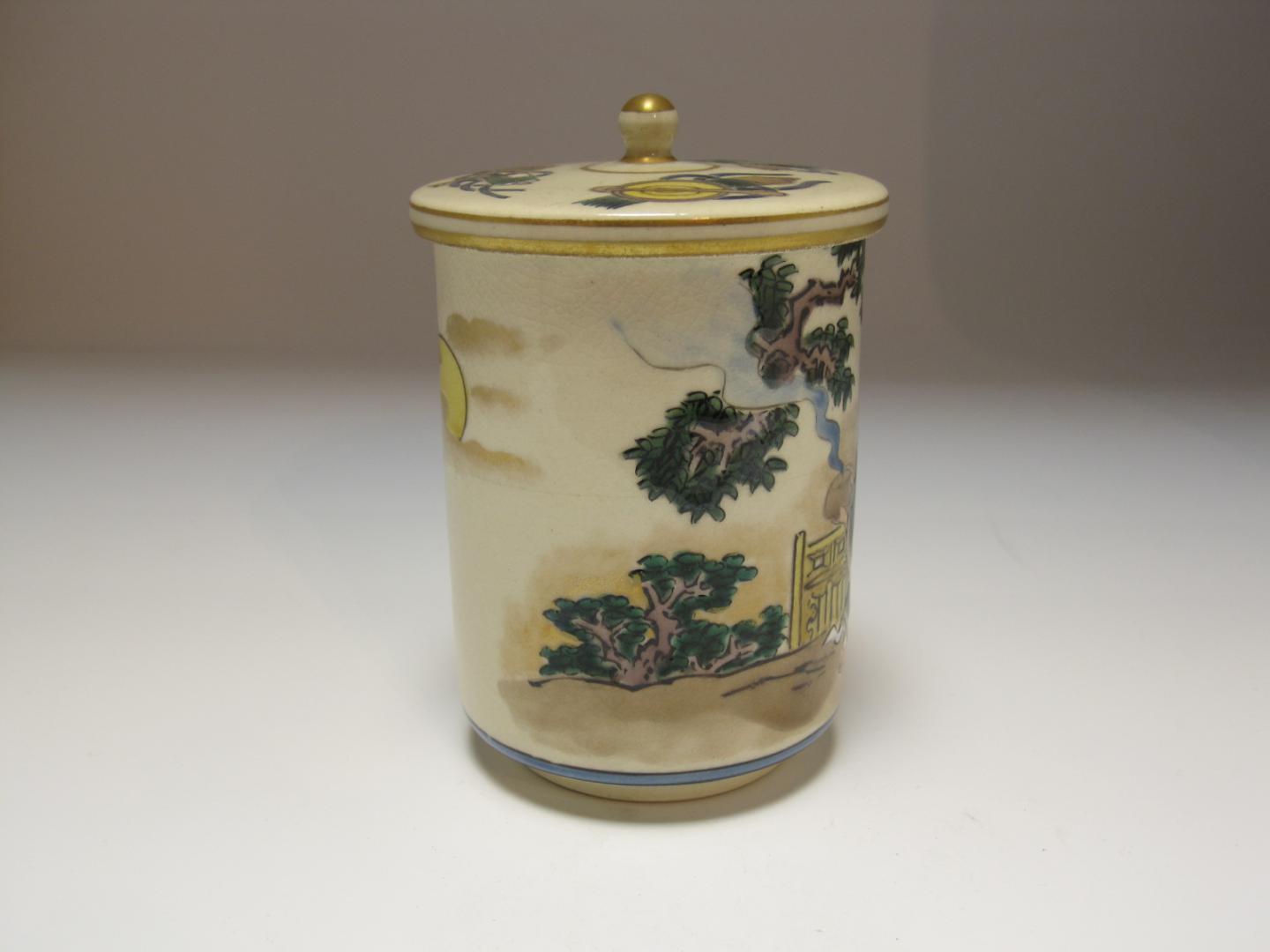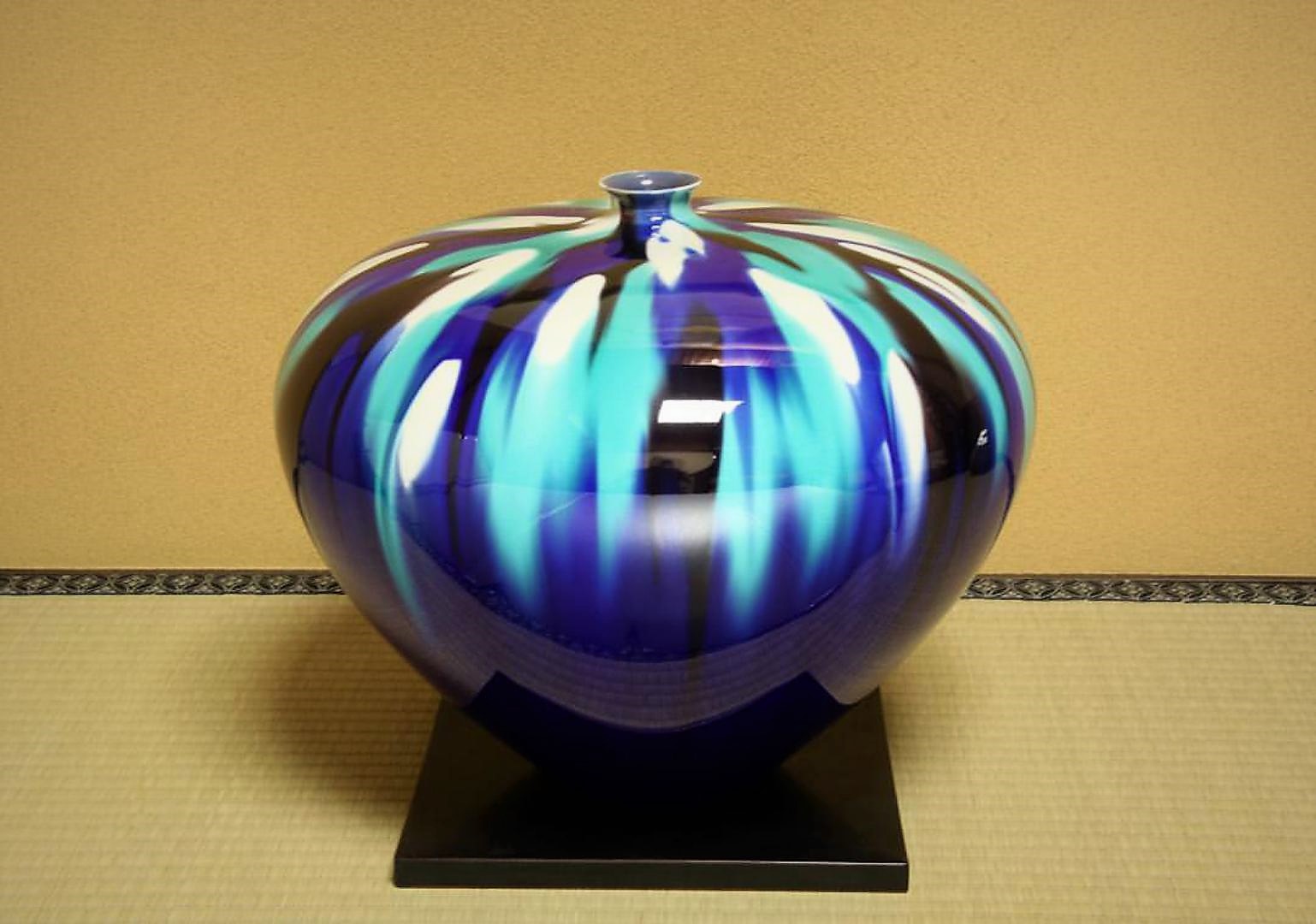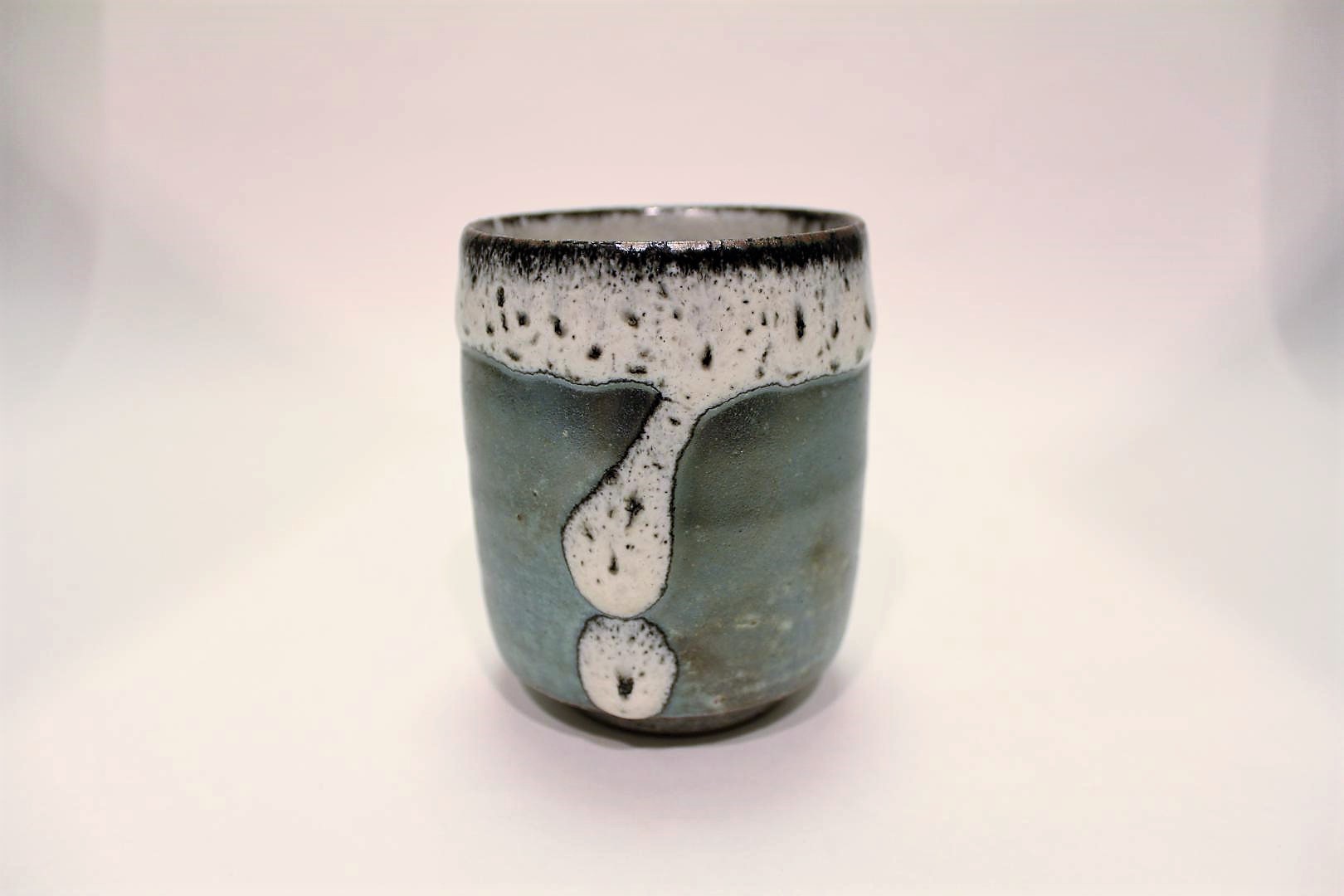 Kutani ware is mainly produced in Ishikawa prefecture. They are famous for painting. They use five different colors, indigo, green, purple, yellow, and red. Kutani is a very small village, but the ceramics artists produce amazing products.
Unfortunately, Kutani ware were forced to close their ovens for 80 years because they were falsely accused of selling smuggled ceramics from other countries. People did not believe that such fine work could come from the quaint village. However, the ceramics artists were finally able to revive Kutani ware. Kutani ceramics artists draw portraits, flowers, birds, and geometrical patterns in a wild layout with delicate brushwork. Kutani ware is not only loved as functional tableware, but also widely regarded as ornamental tableware.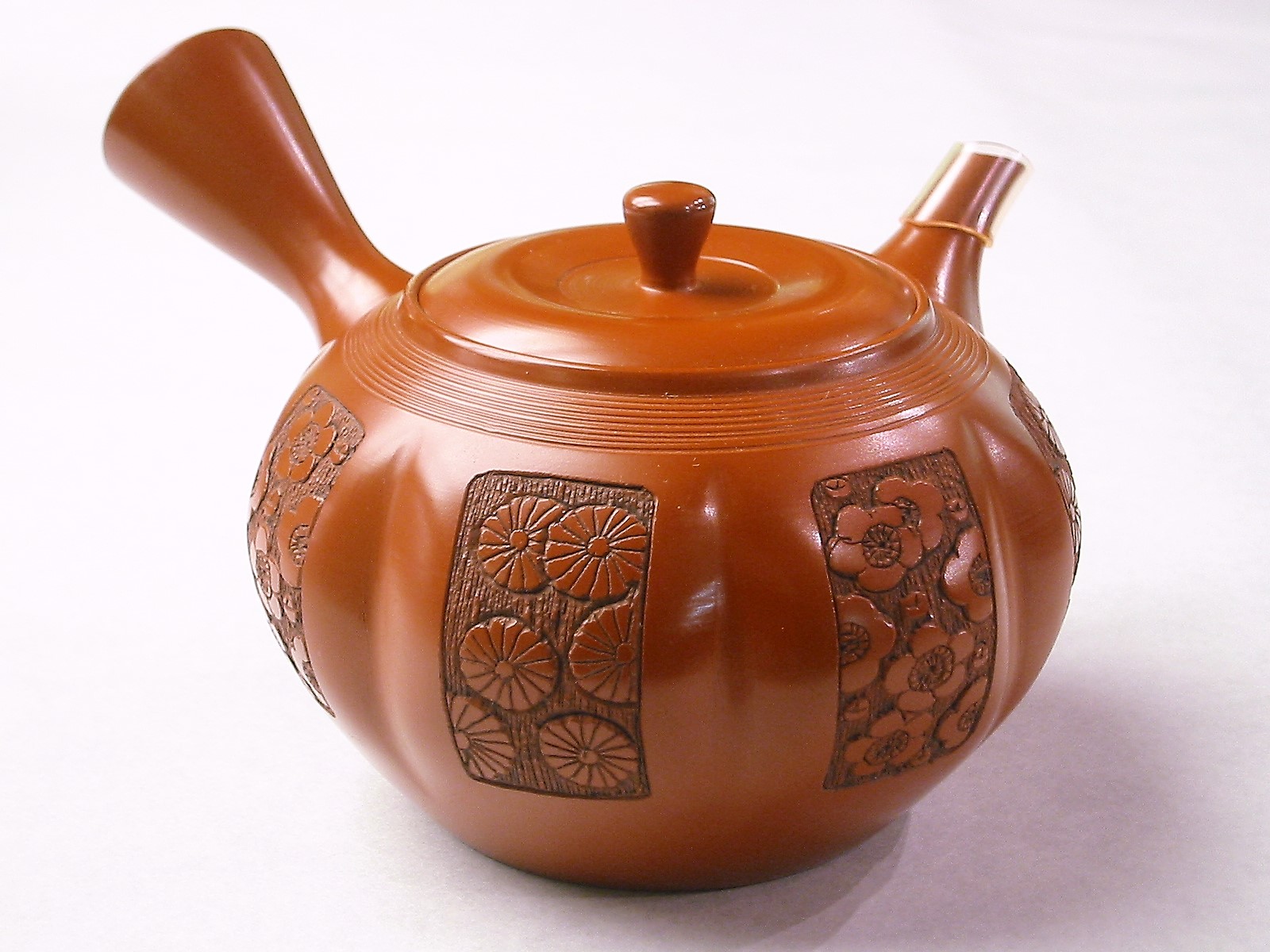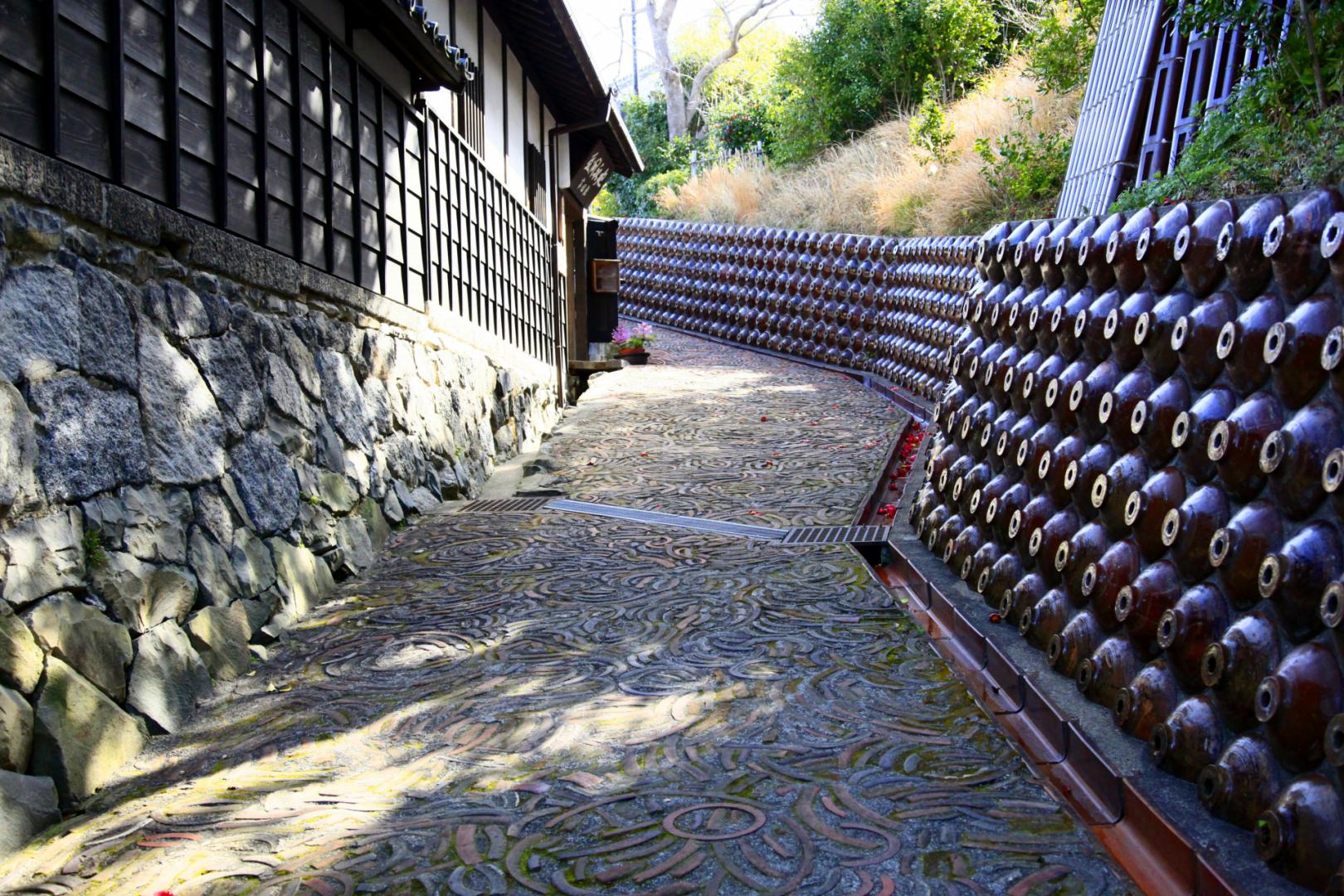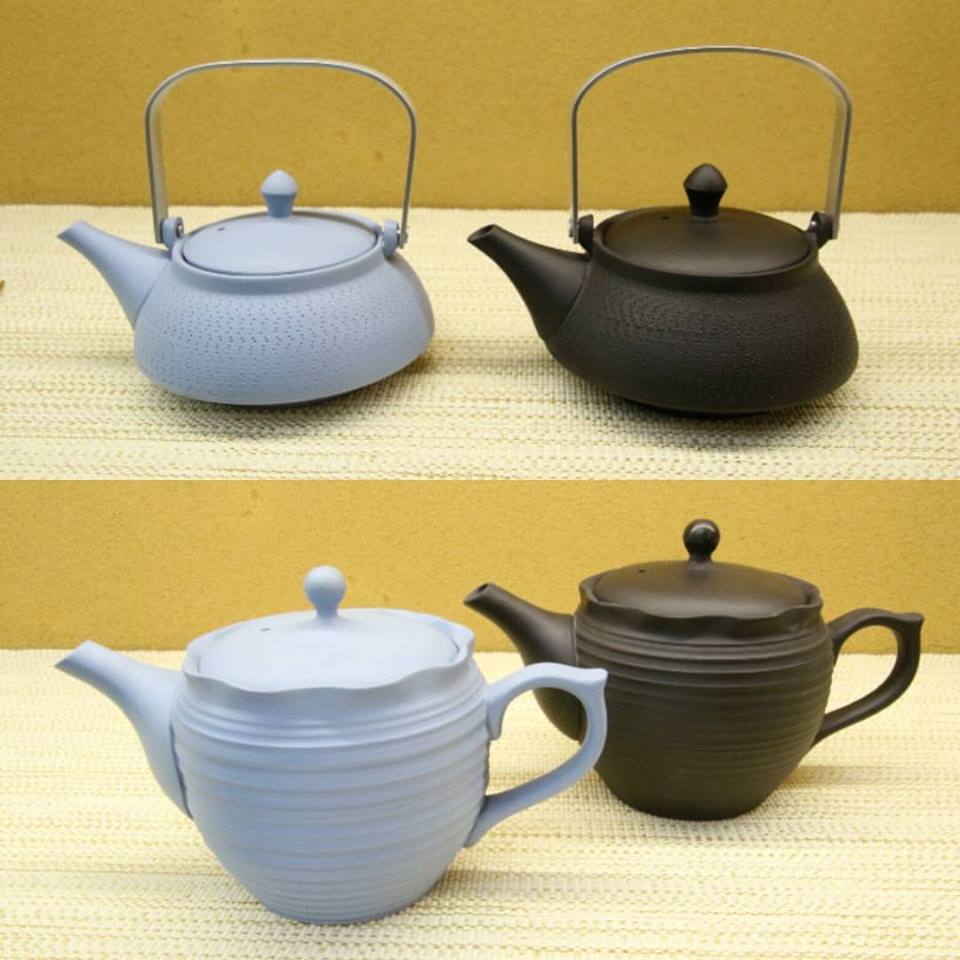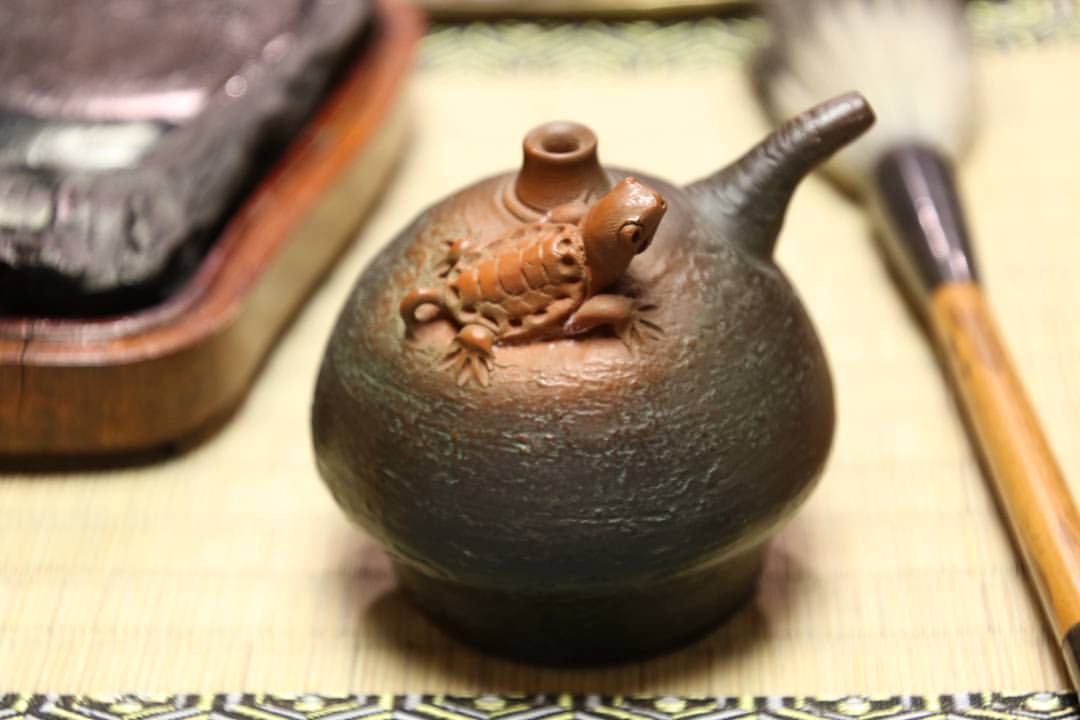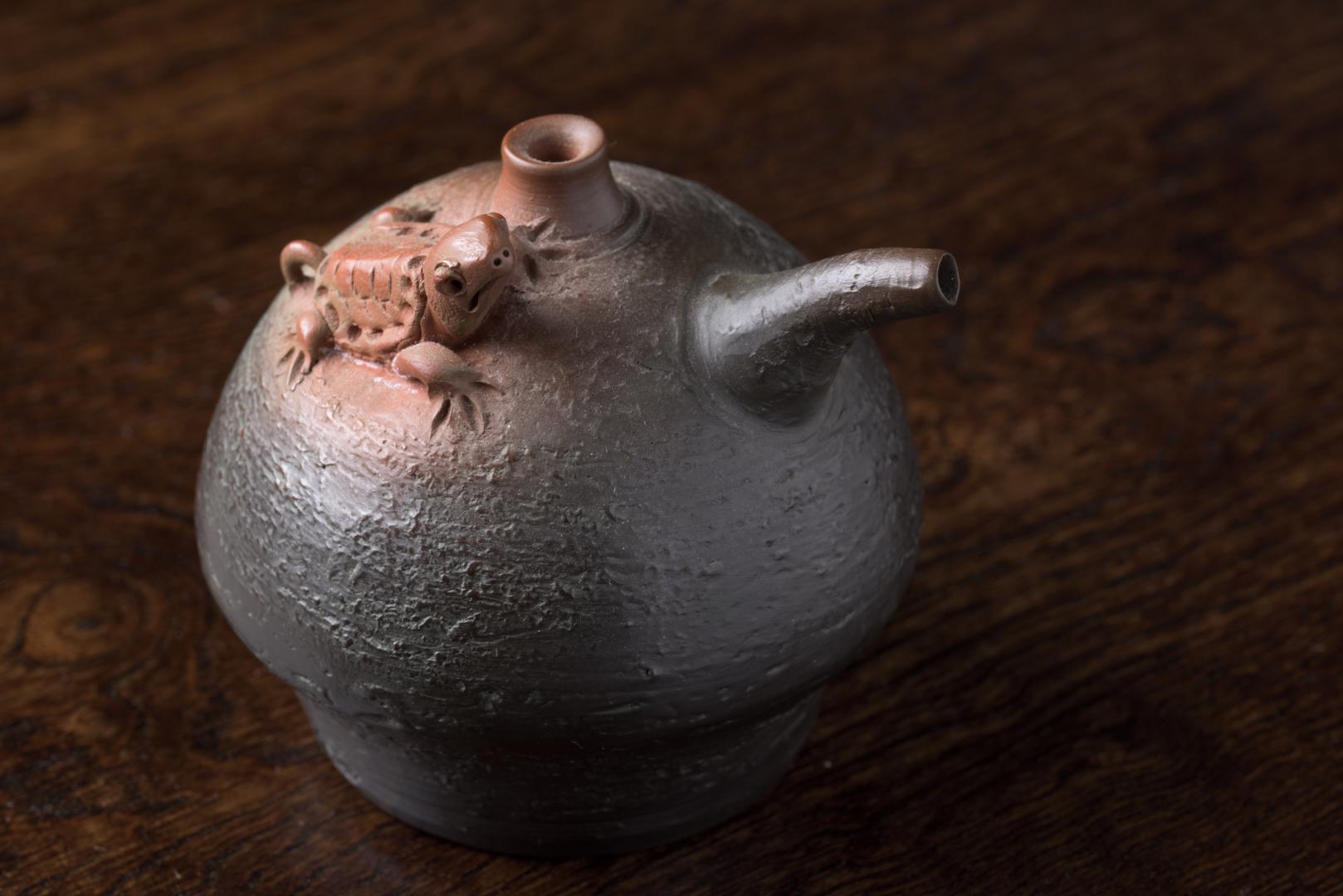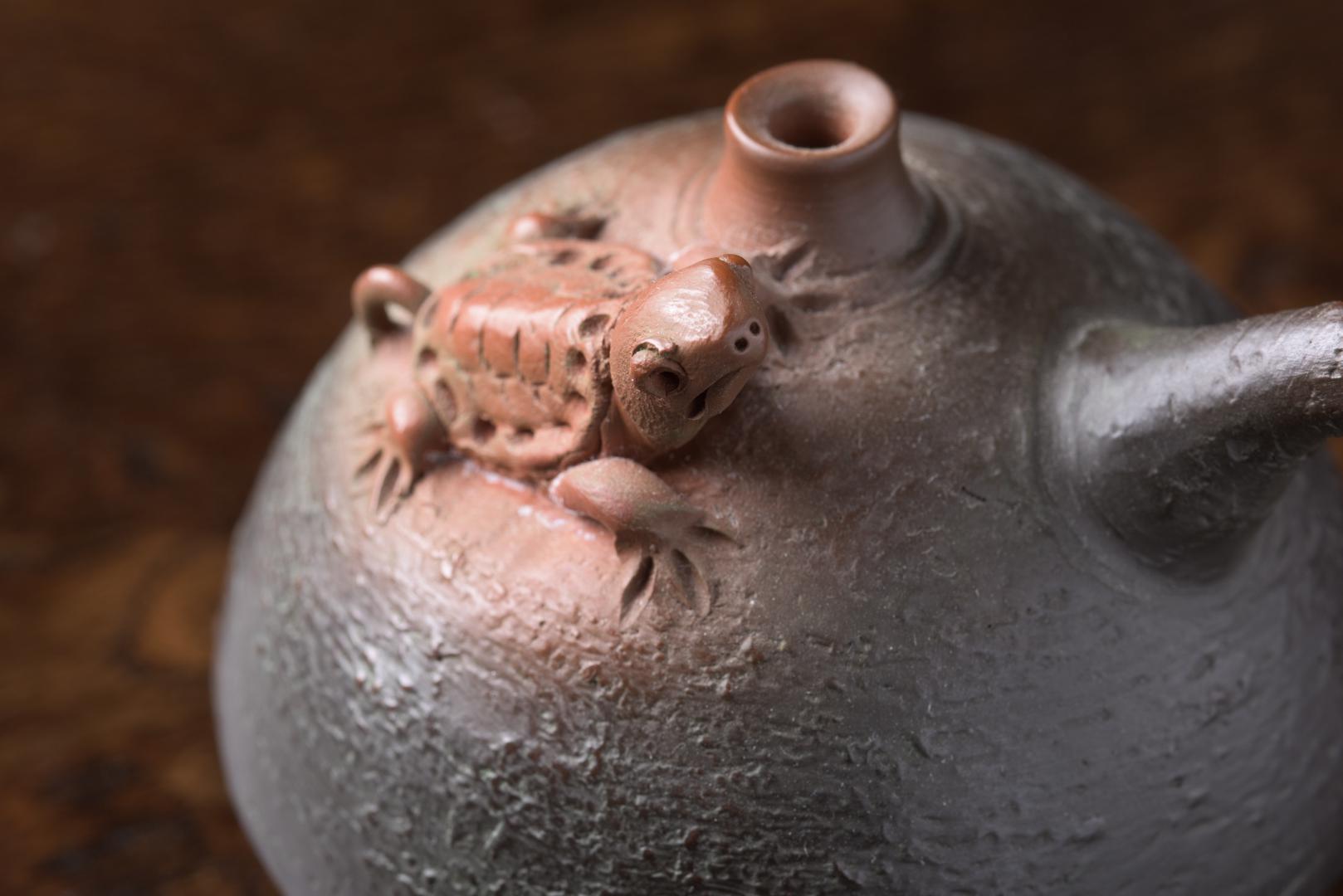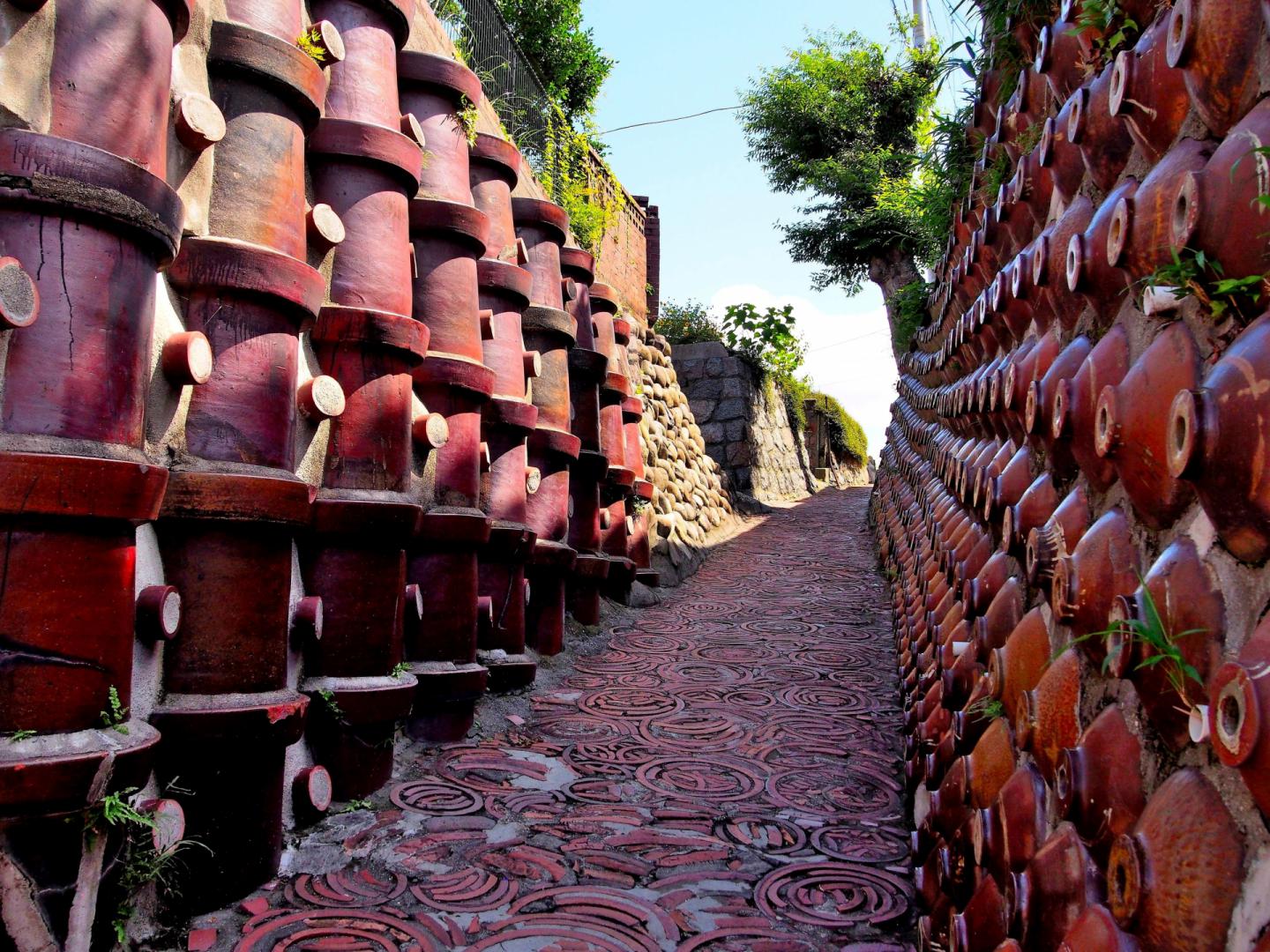 Tokoname-yaki_slider24.jpeg
Tokoname-yaki_slider23.jpeg
Tokoname ware is mainly produced in Tokoname City in Aichi prefecture and around the Chita islands. It has the longest history in Nihon Rokkoyou. Early Tokoname was one of the biggest ceramics-producing areas in Japan.
In each period, Tokoname ware expanded its applications. In the Heian period, it was used as containers for Buddhist scriptures. In the Muromachi and Azuchi-Momoyama periods, Tokoname ware was mainly used for tea sets and vases. In the Edo period, well known red clay teapots started getting produced. In the recent Meiji period, it started getting used for floor and wall tiles and wash basins. Indeed, their domestic share of hotpot, bonsai bowls, and Maneki Neko (welcoming cat) creation are number one.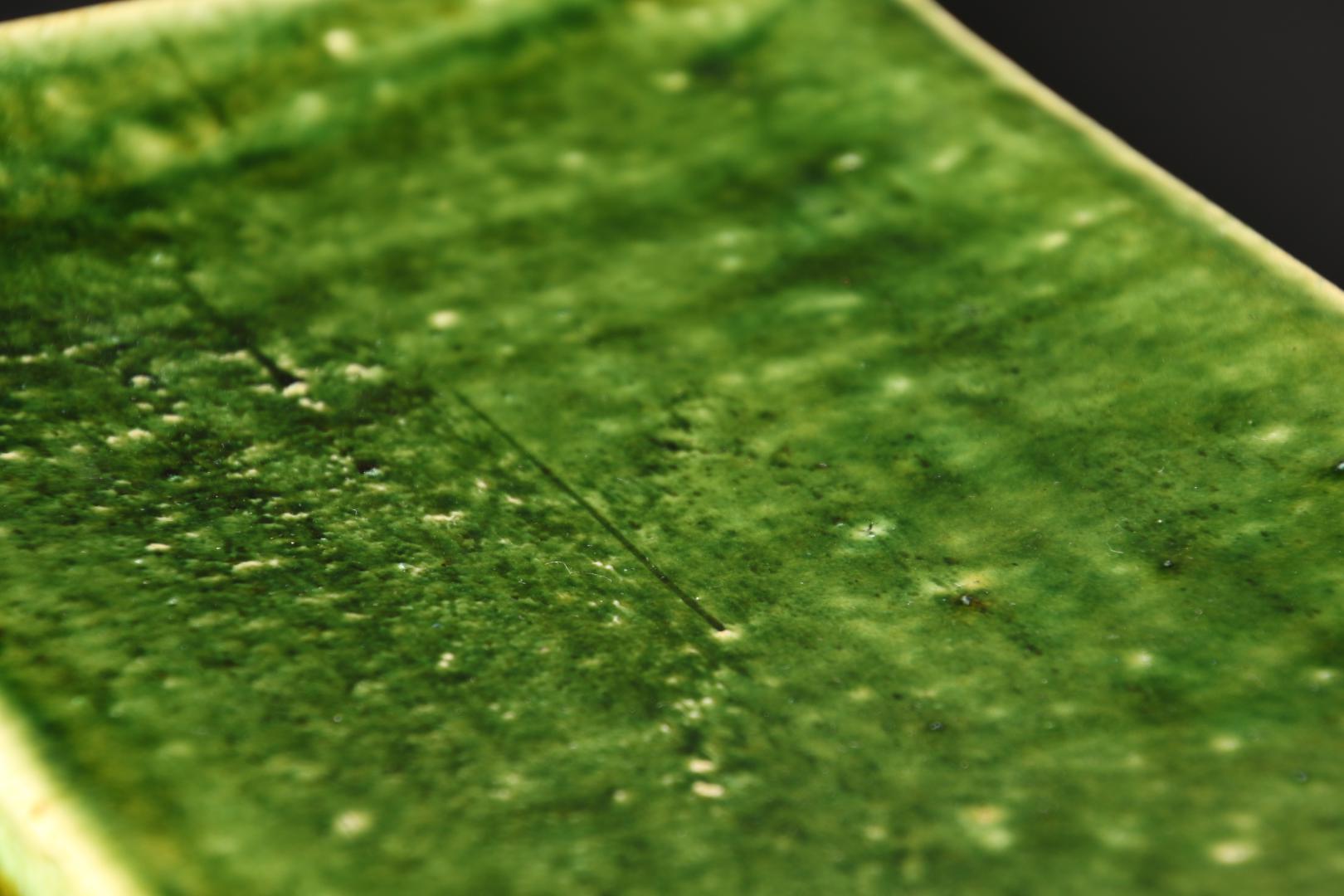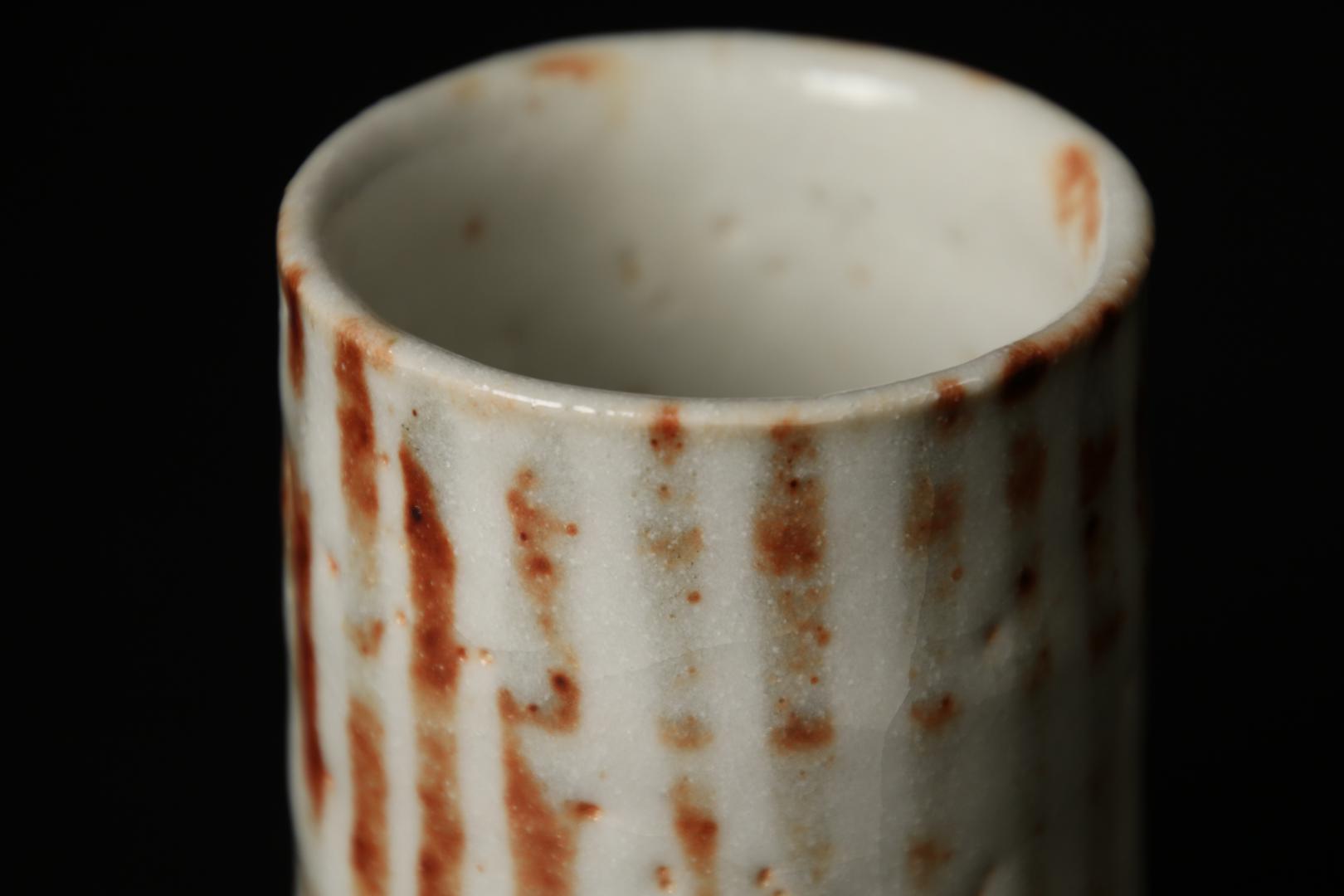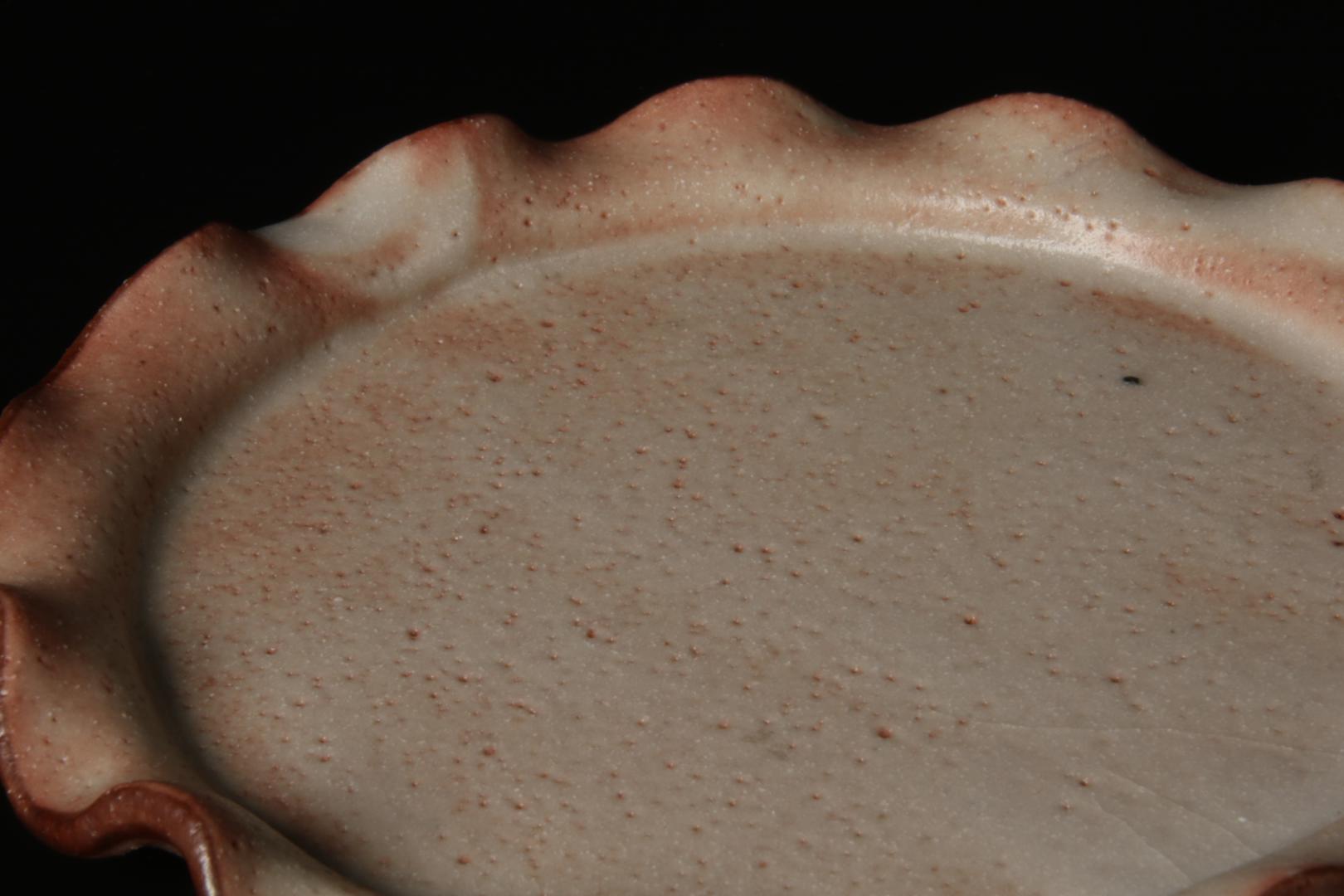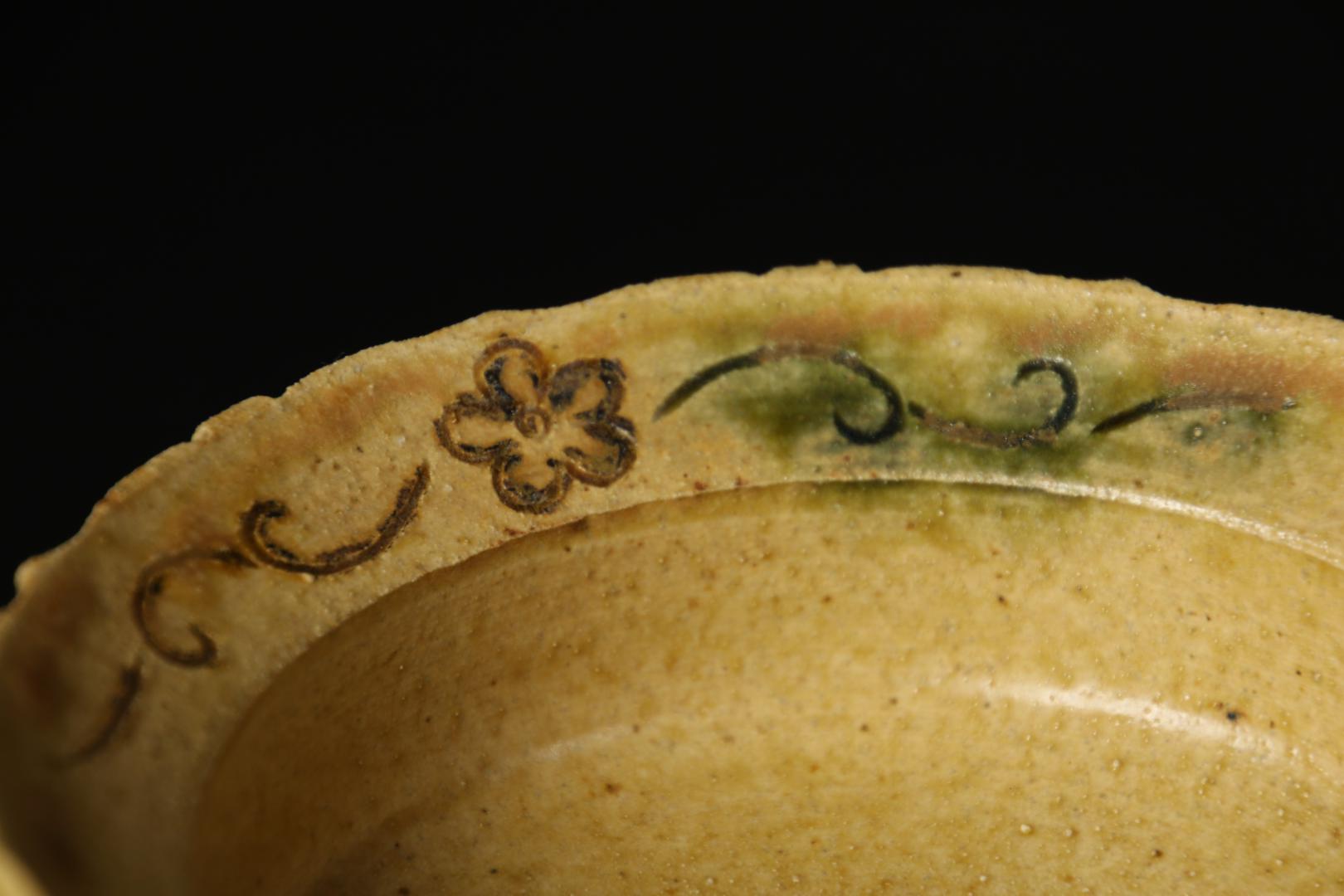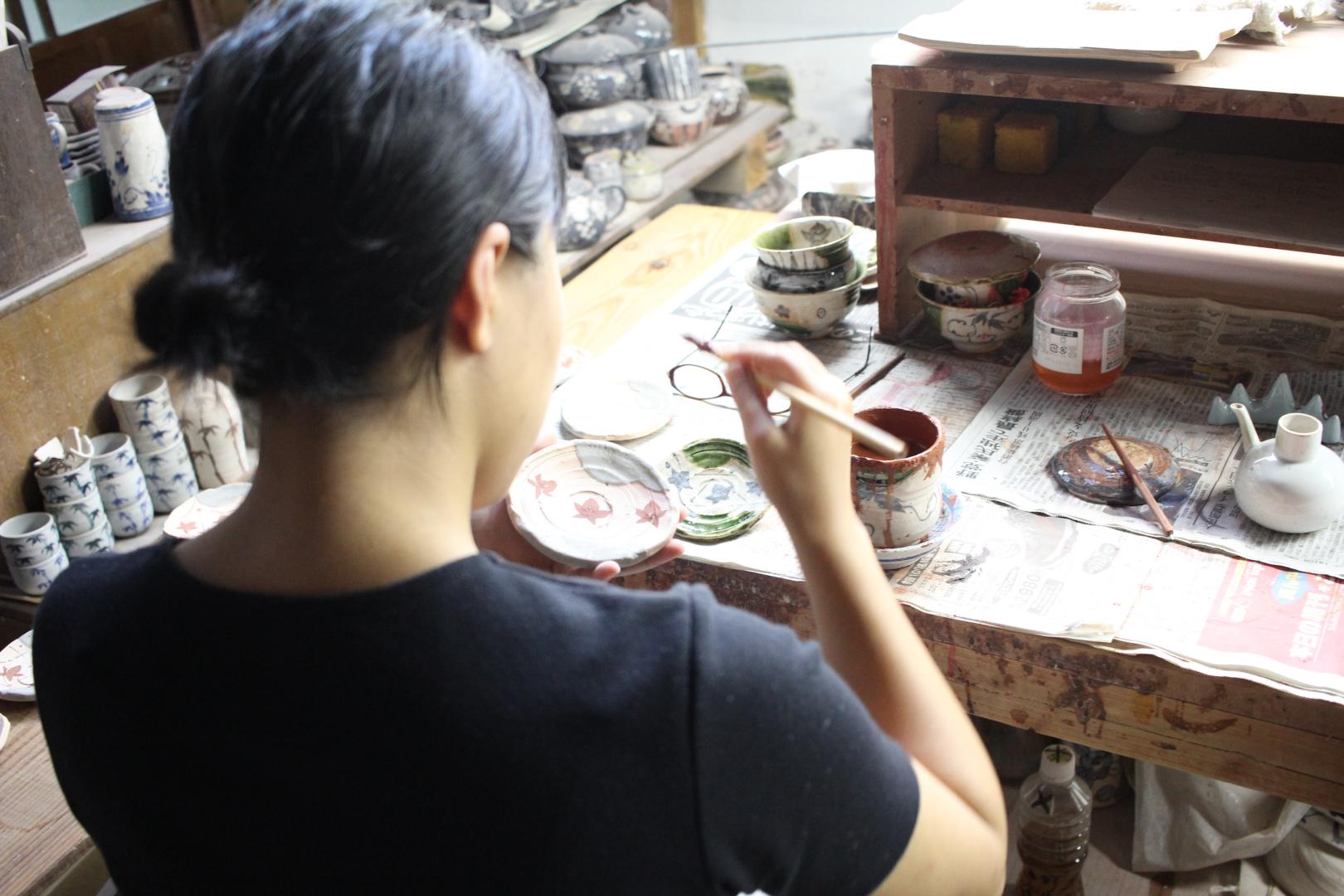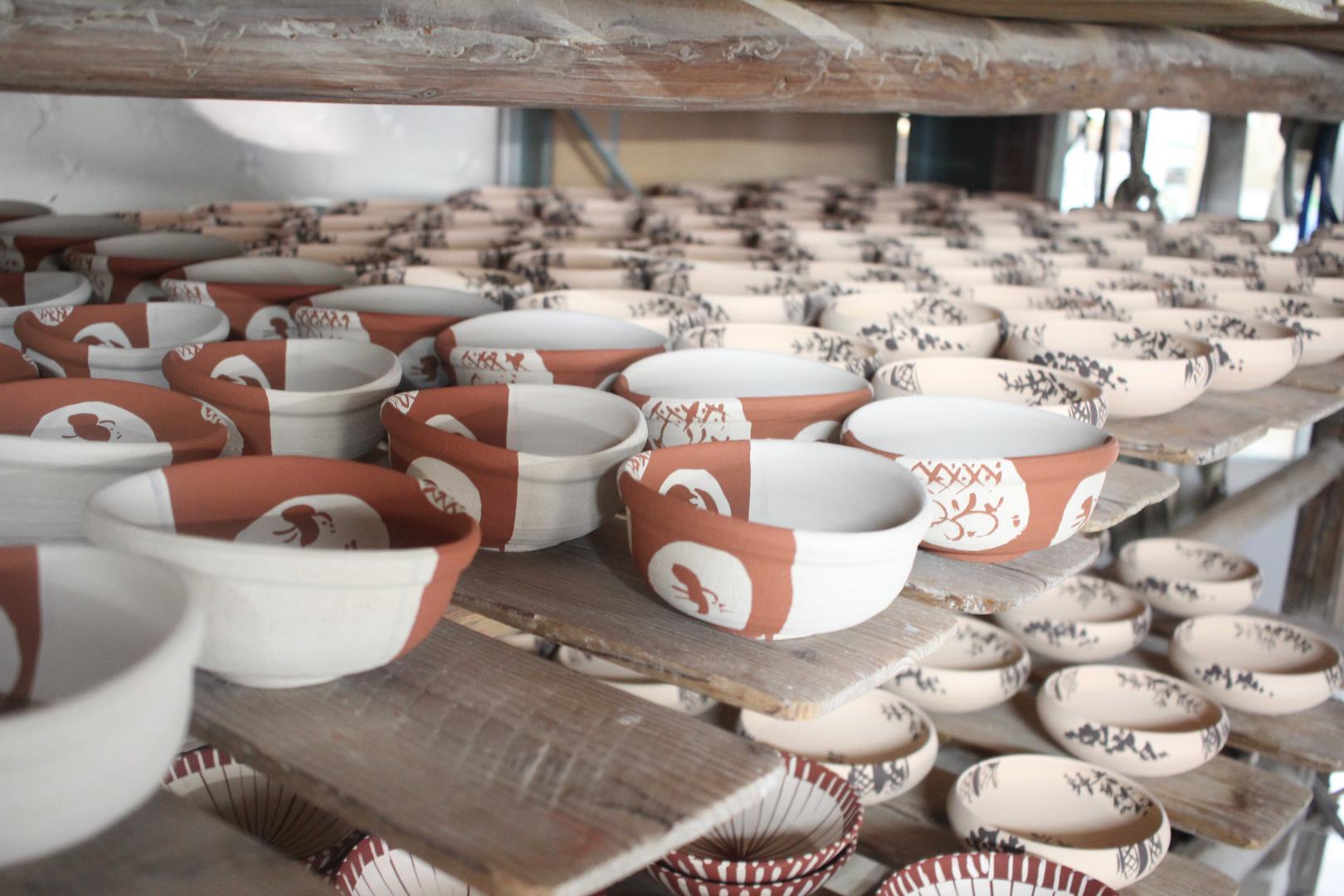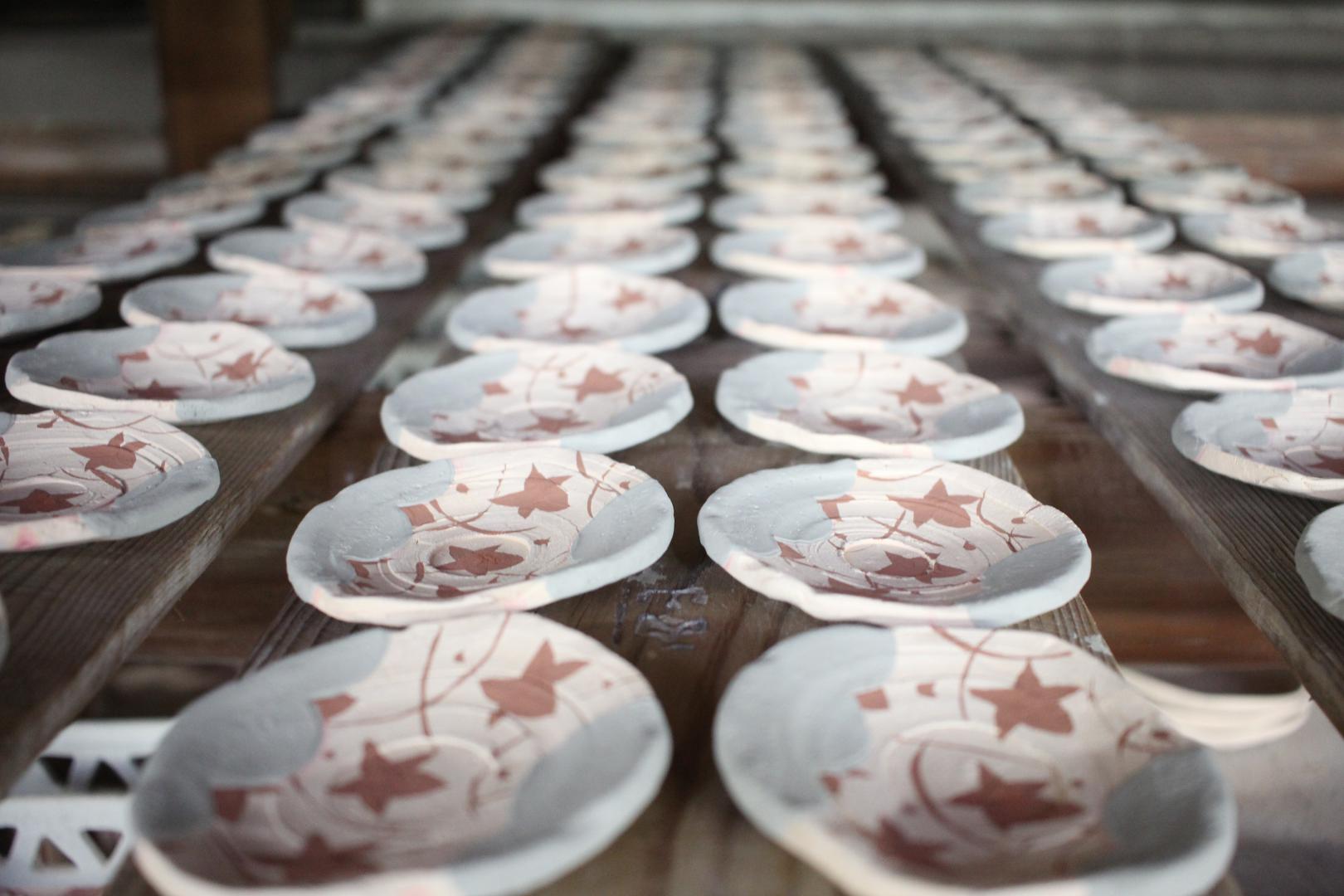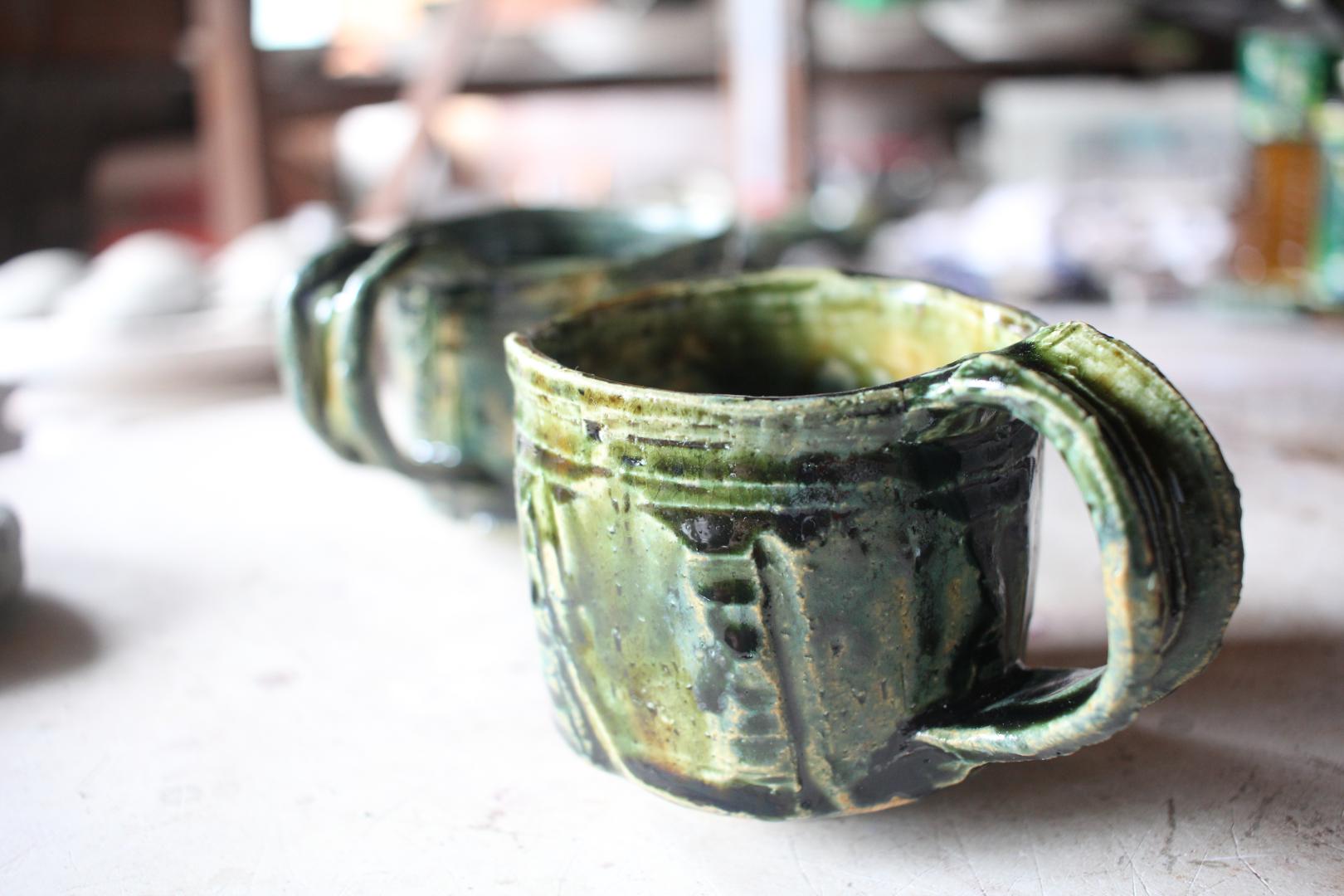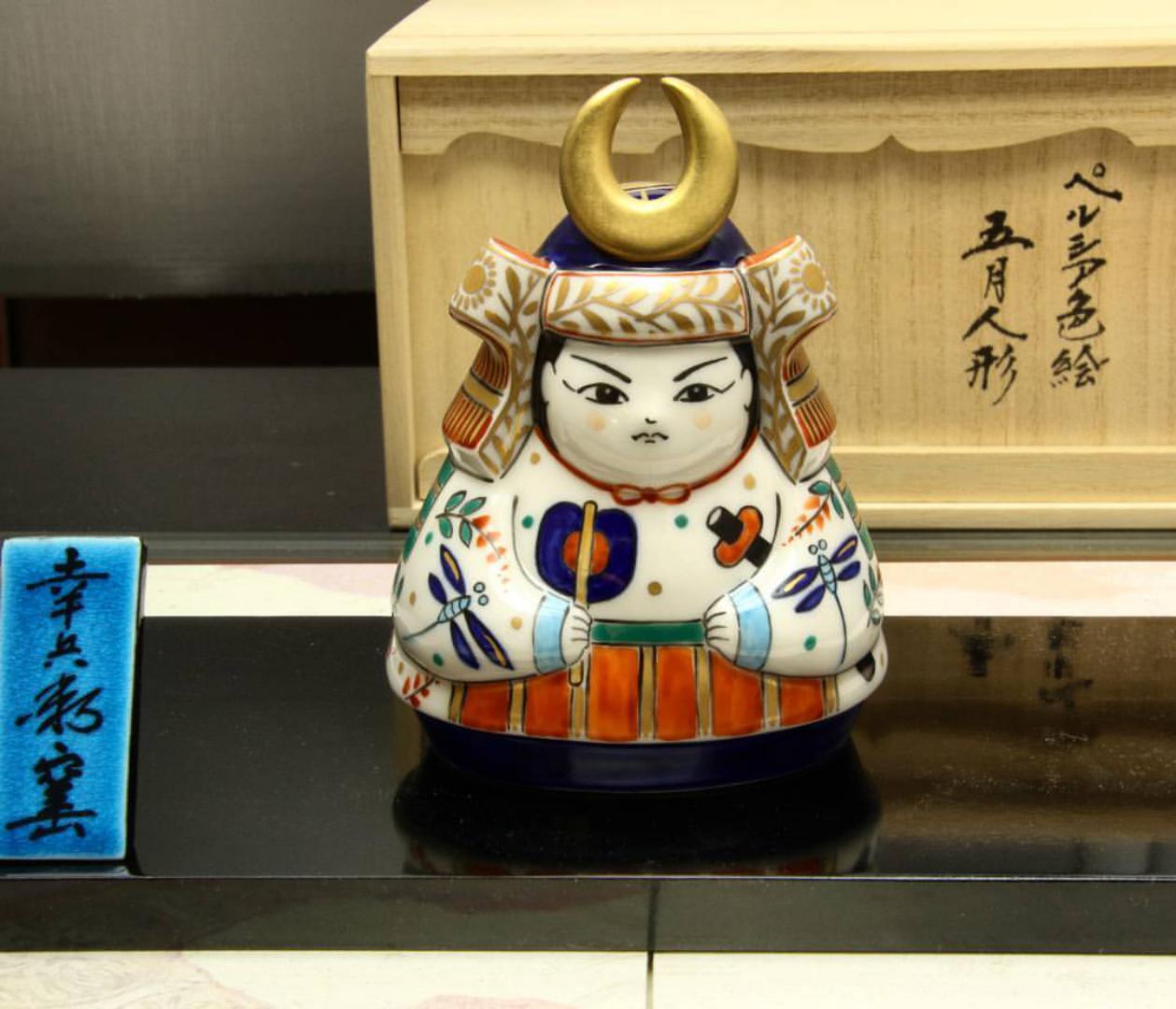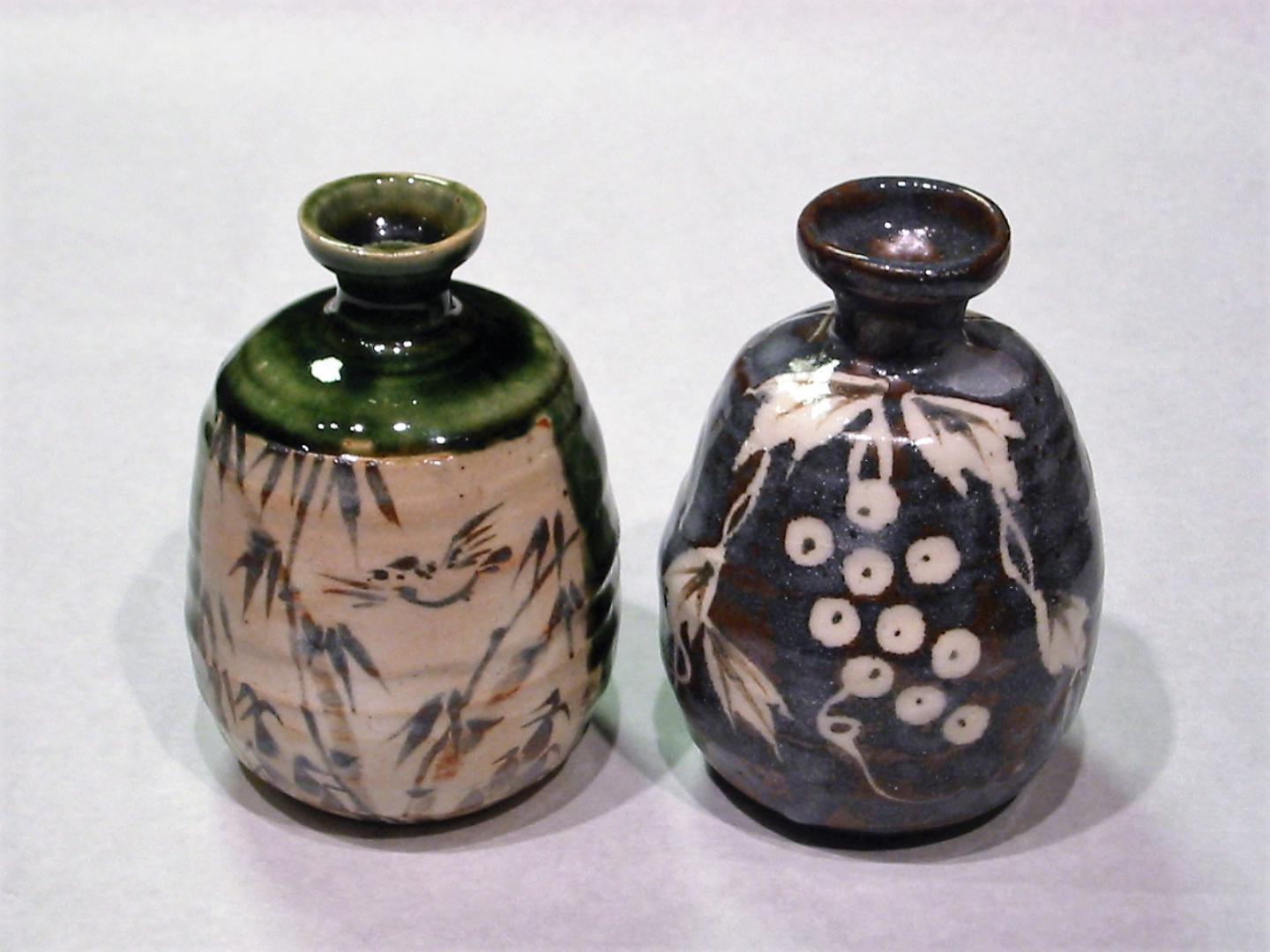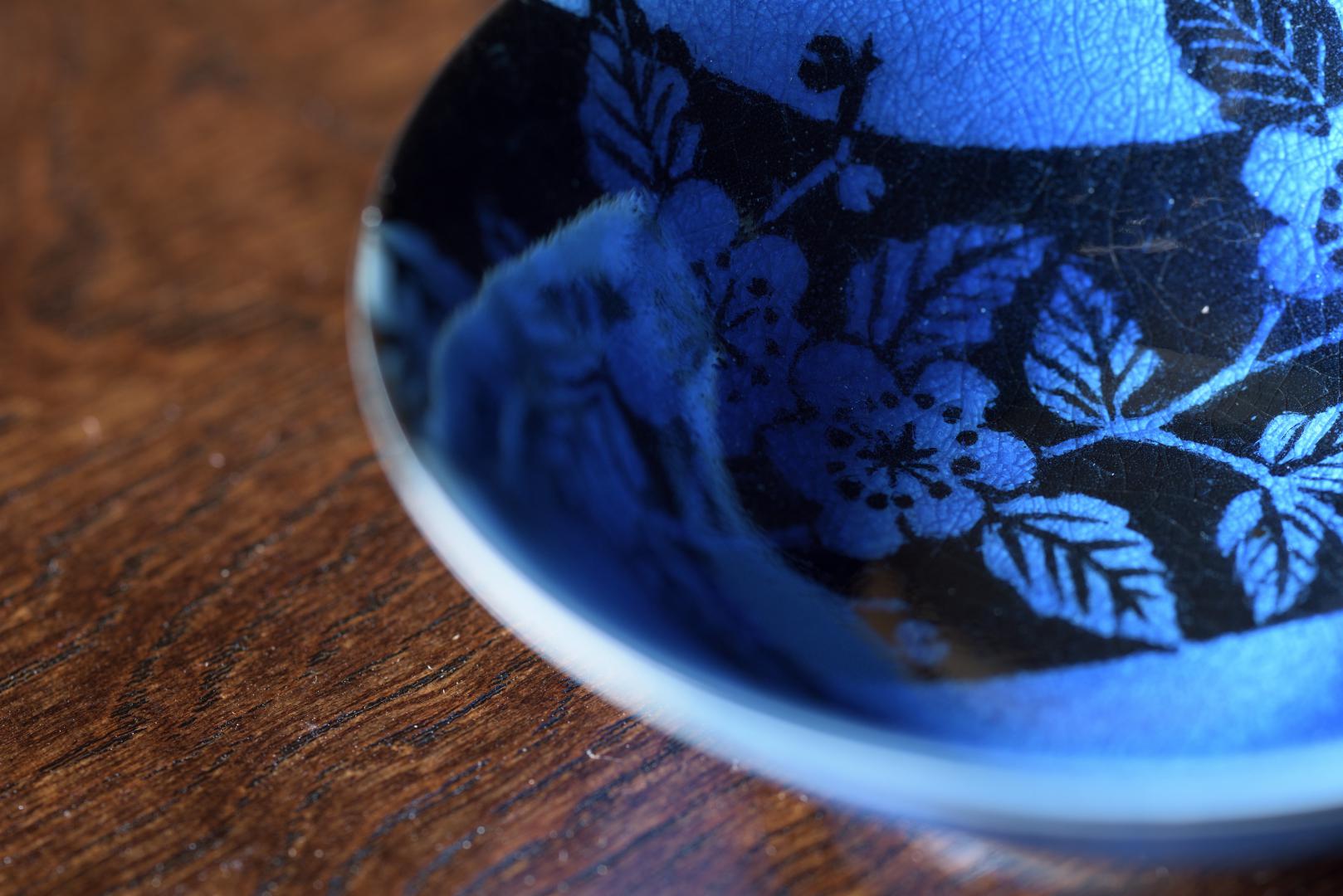 Mino-yaki-production_6.jpeg
Mino-yaki-production_1.jpeg
Mino-yaki-production_5.jpeg
Mino-yaki-production_3.jpeg
Mino ware is one of the primary industries in Gifu prefecture. It accounts for more than 50% of domestic ceramic production, and is one of the representative ceramics-producing areas in Japan. The root of Mino ware is Sue ware, created in the 5th century.
Shino and Oribe are also part of Mino ware. There are many ceramic studios in Mino. Many different types of products are still created in this area, but the majority is tableware for daily use.