TYPES OF JAPANESE TABLEWARE
CATEGORIES OF JAPANESE TABLEWARE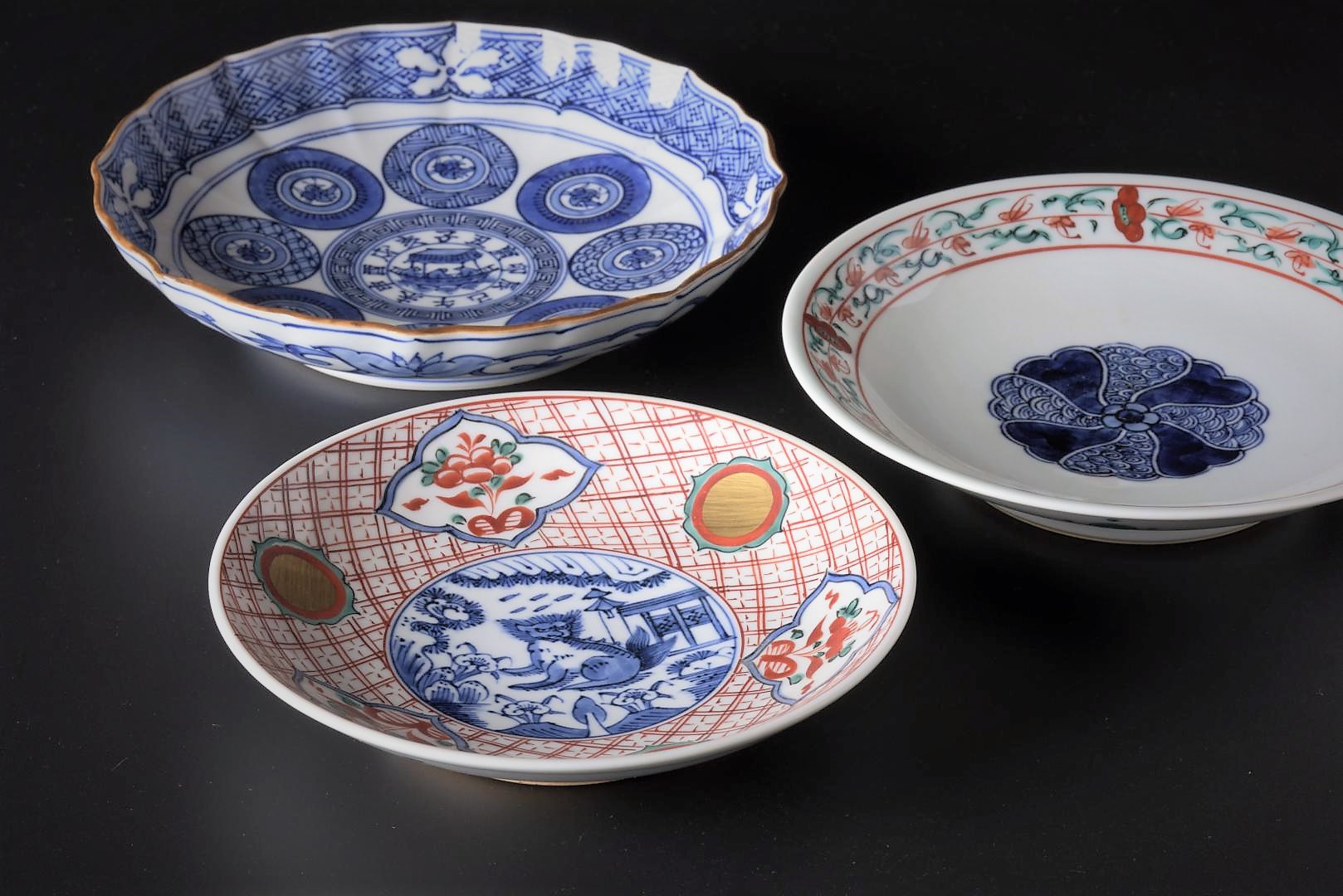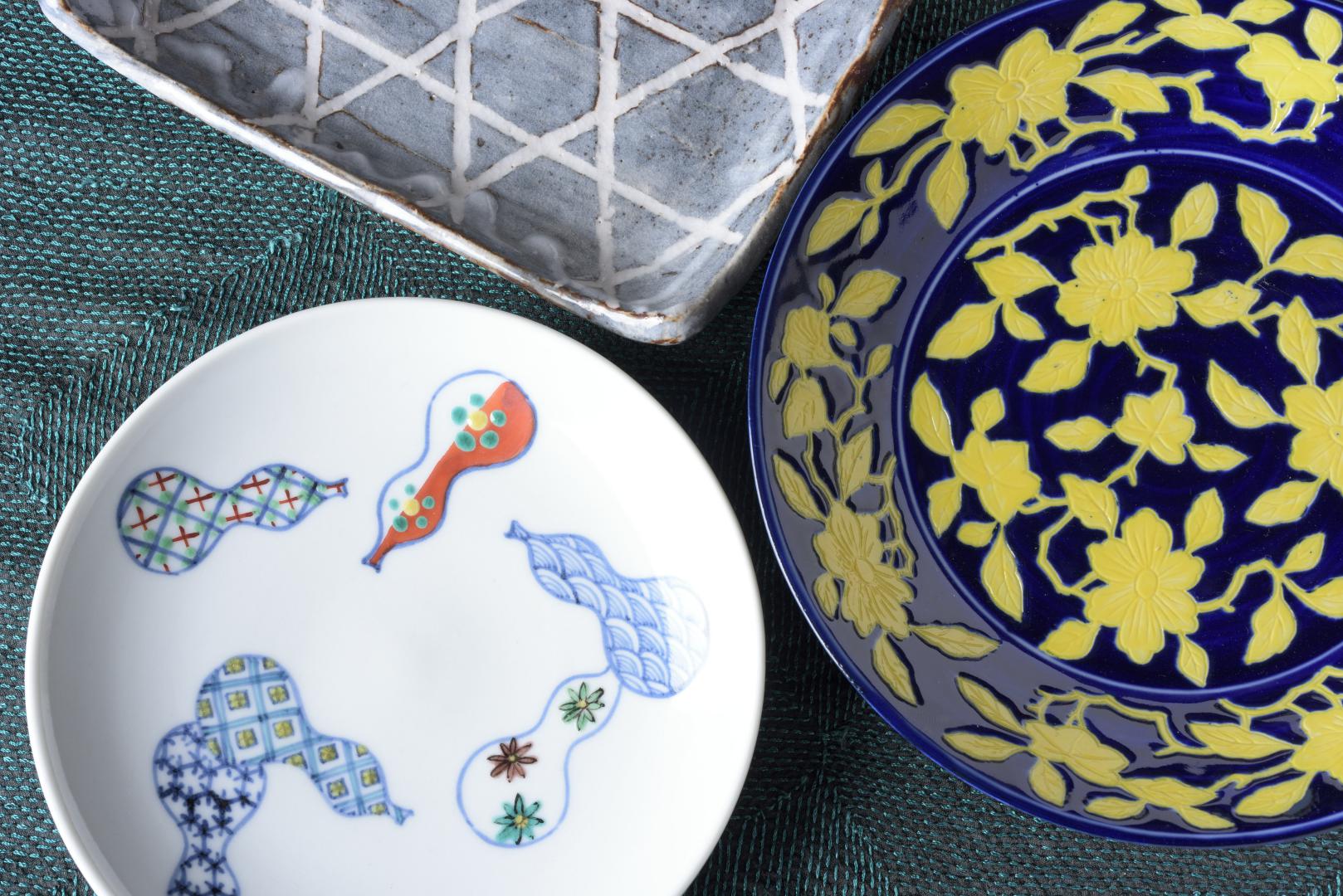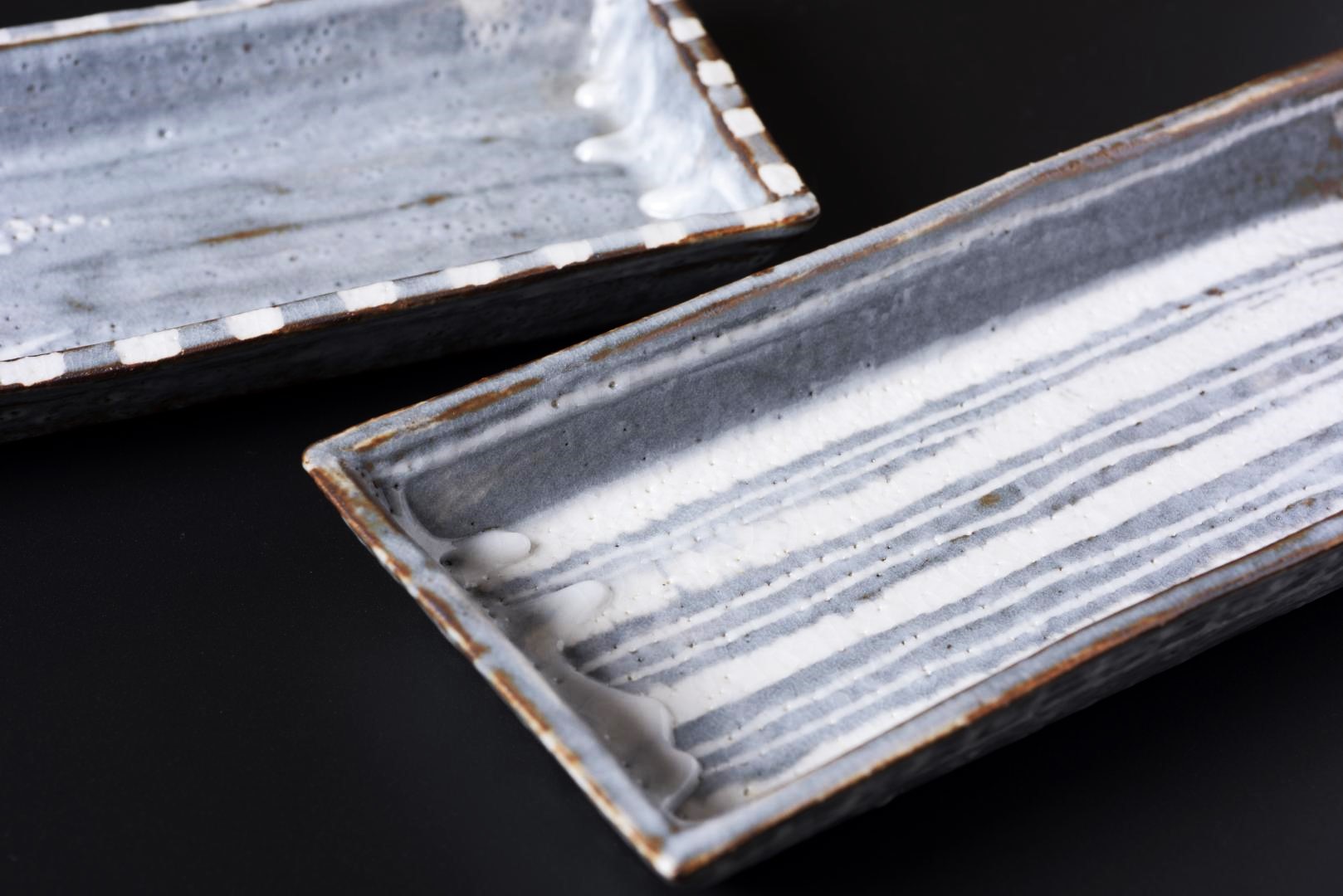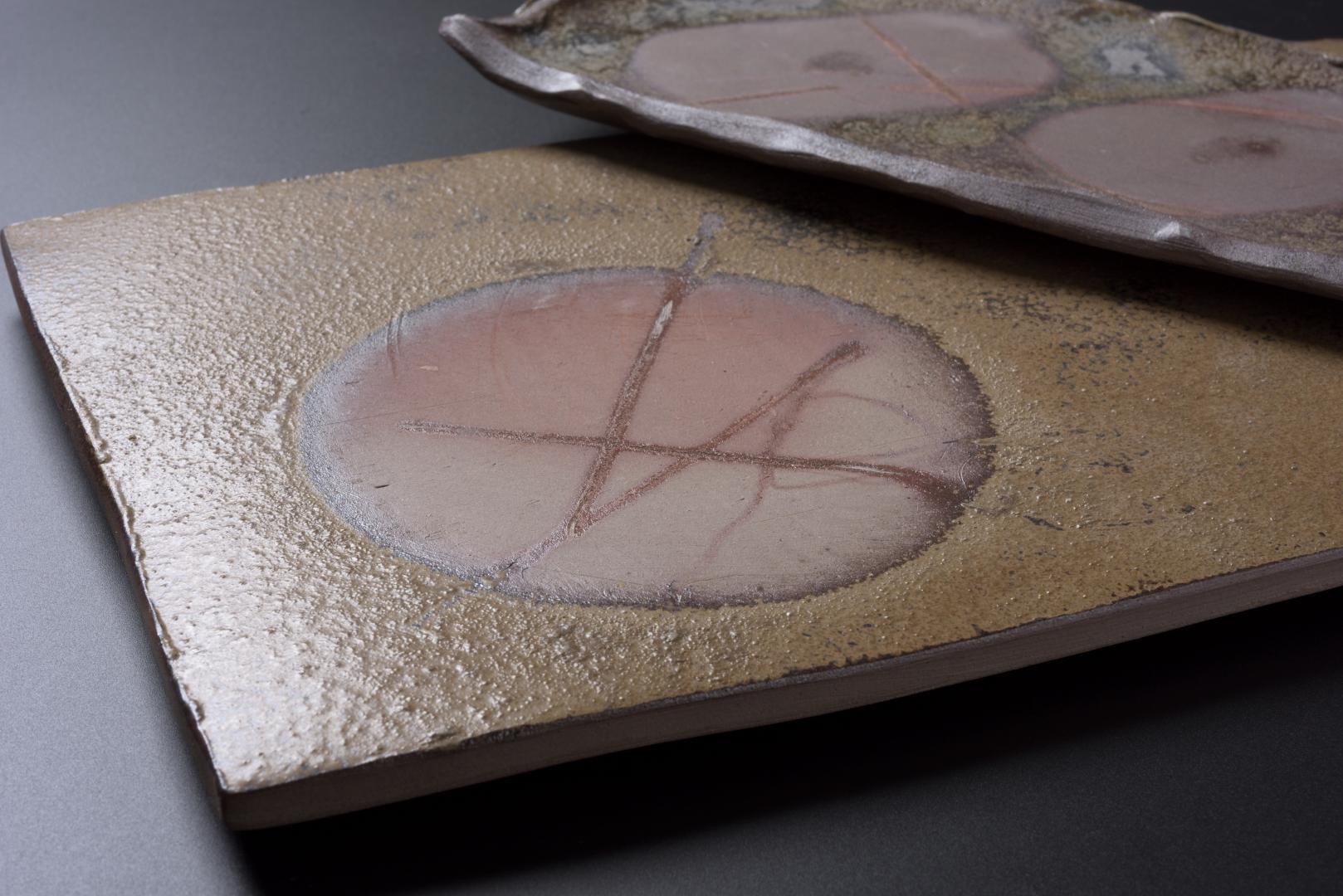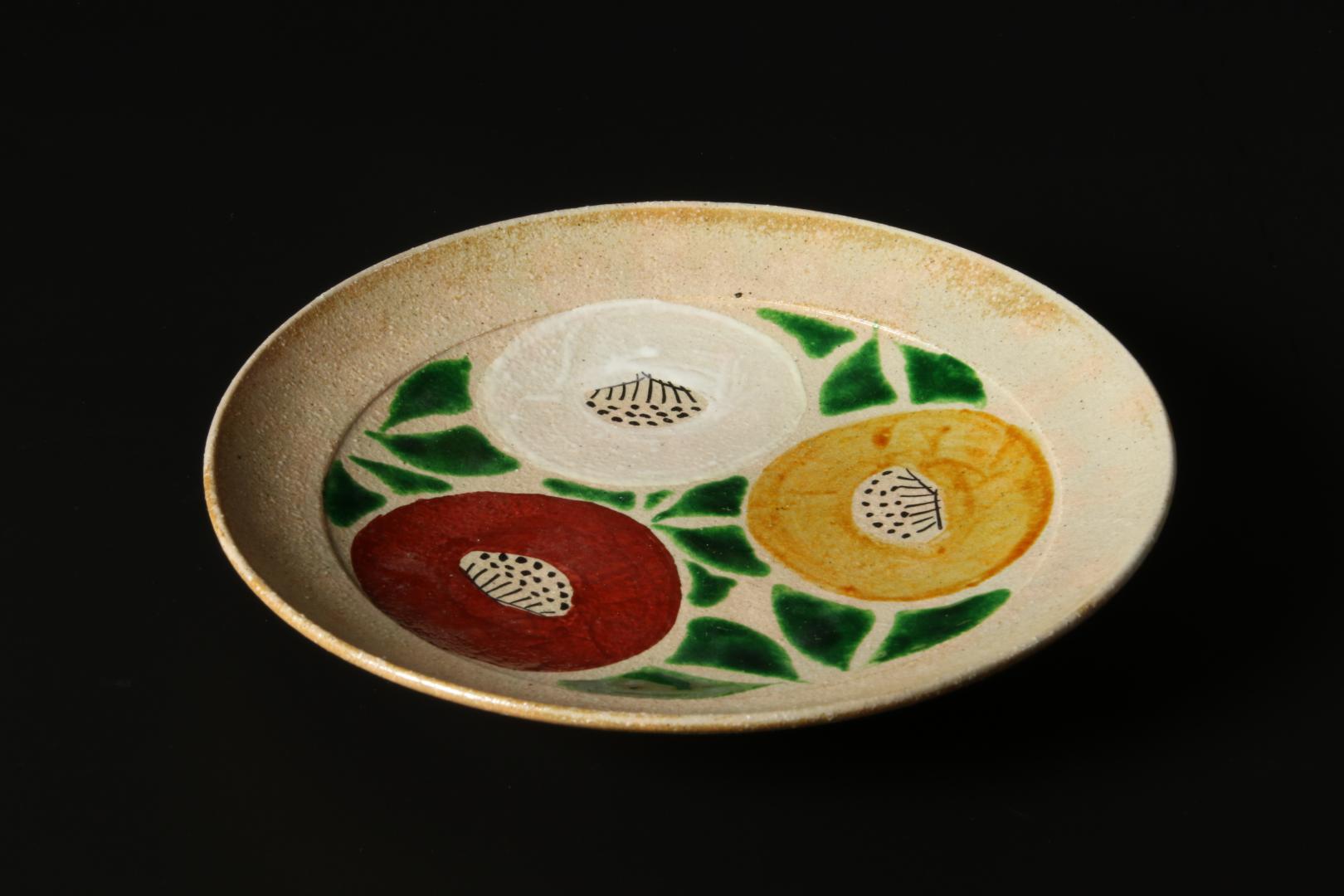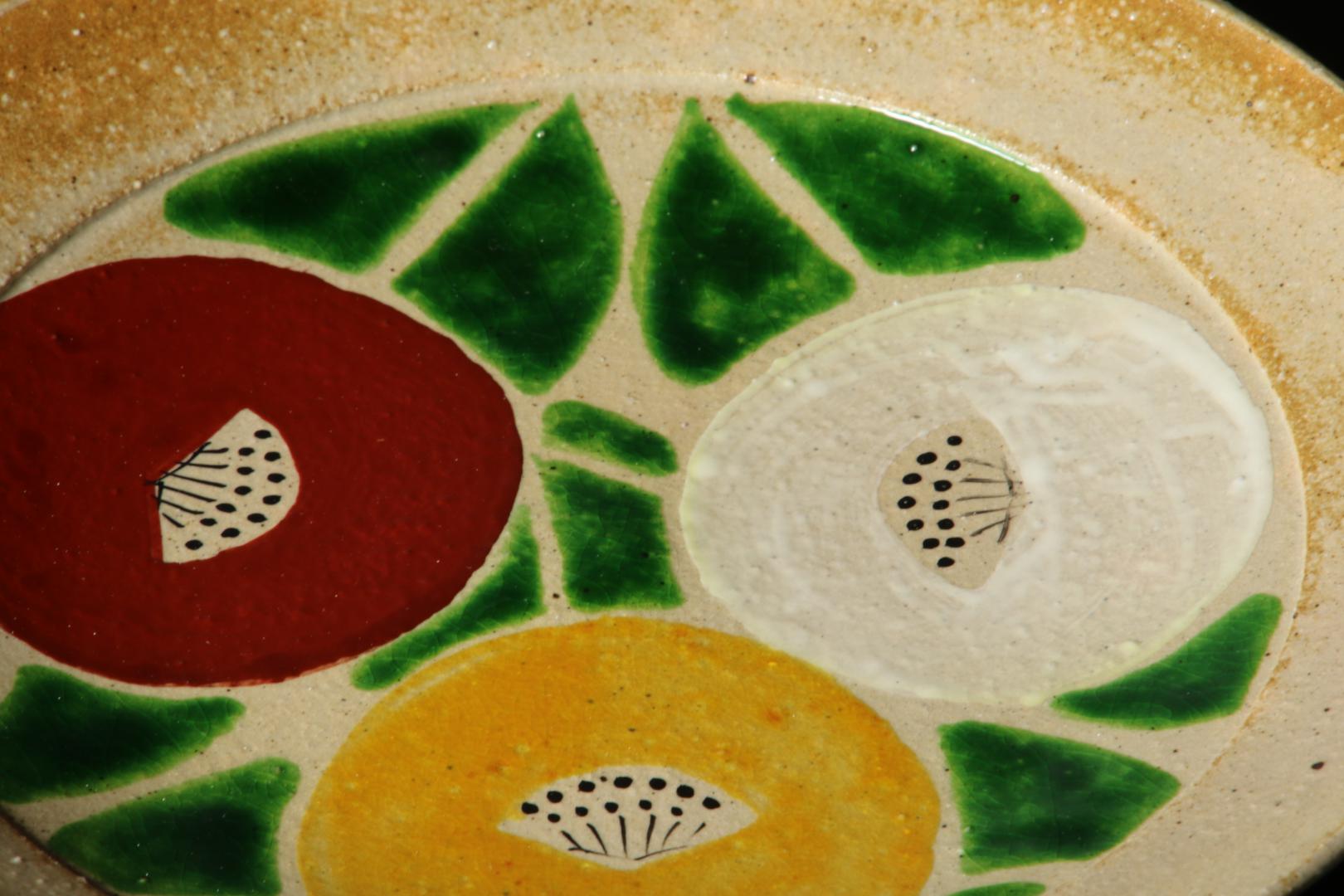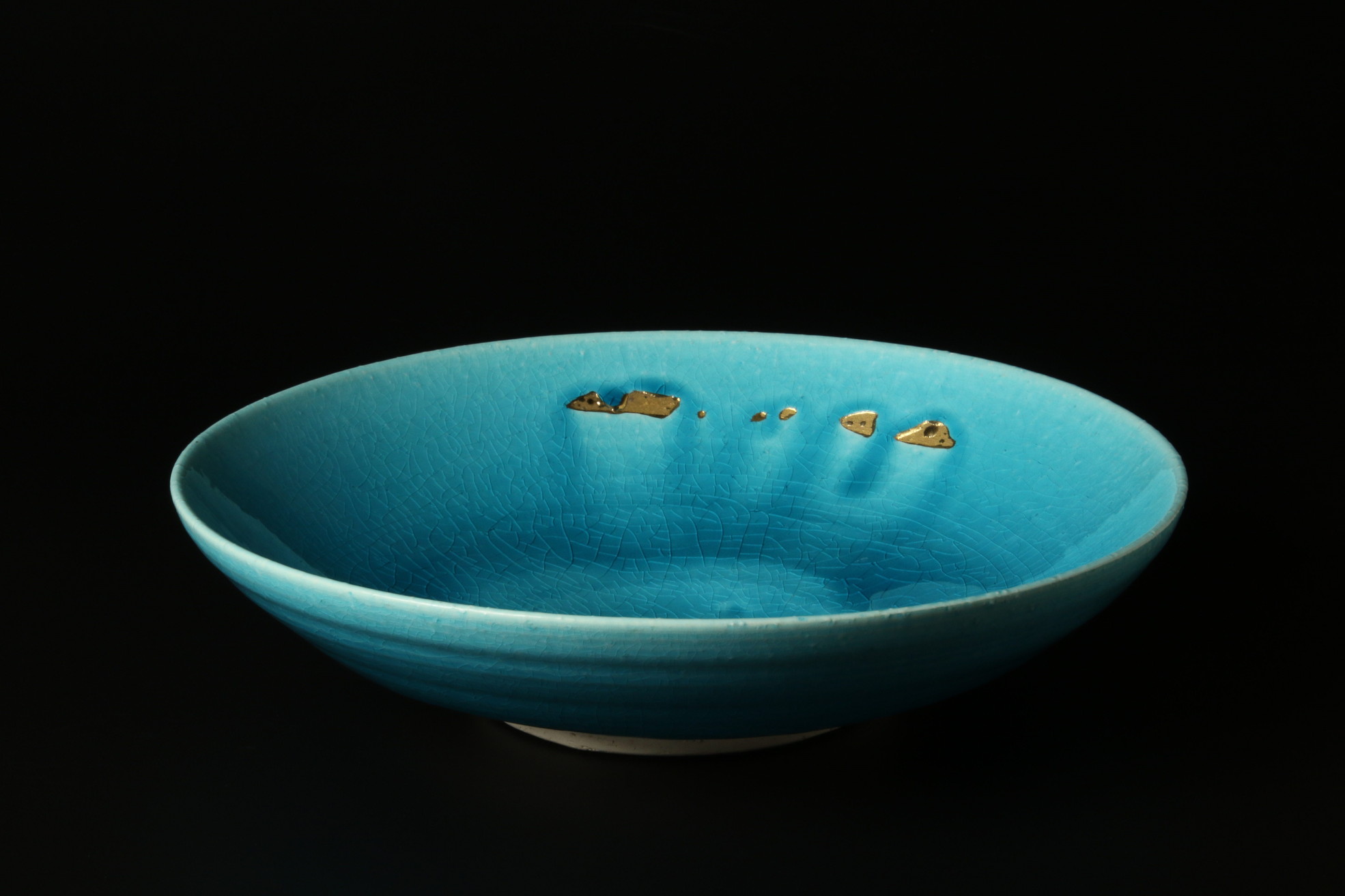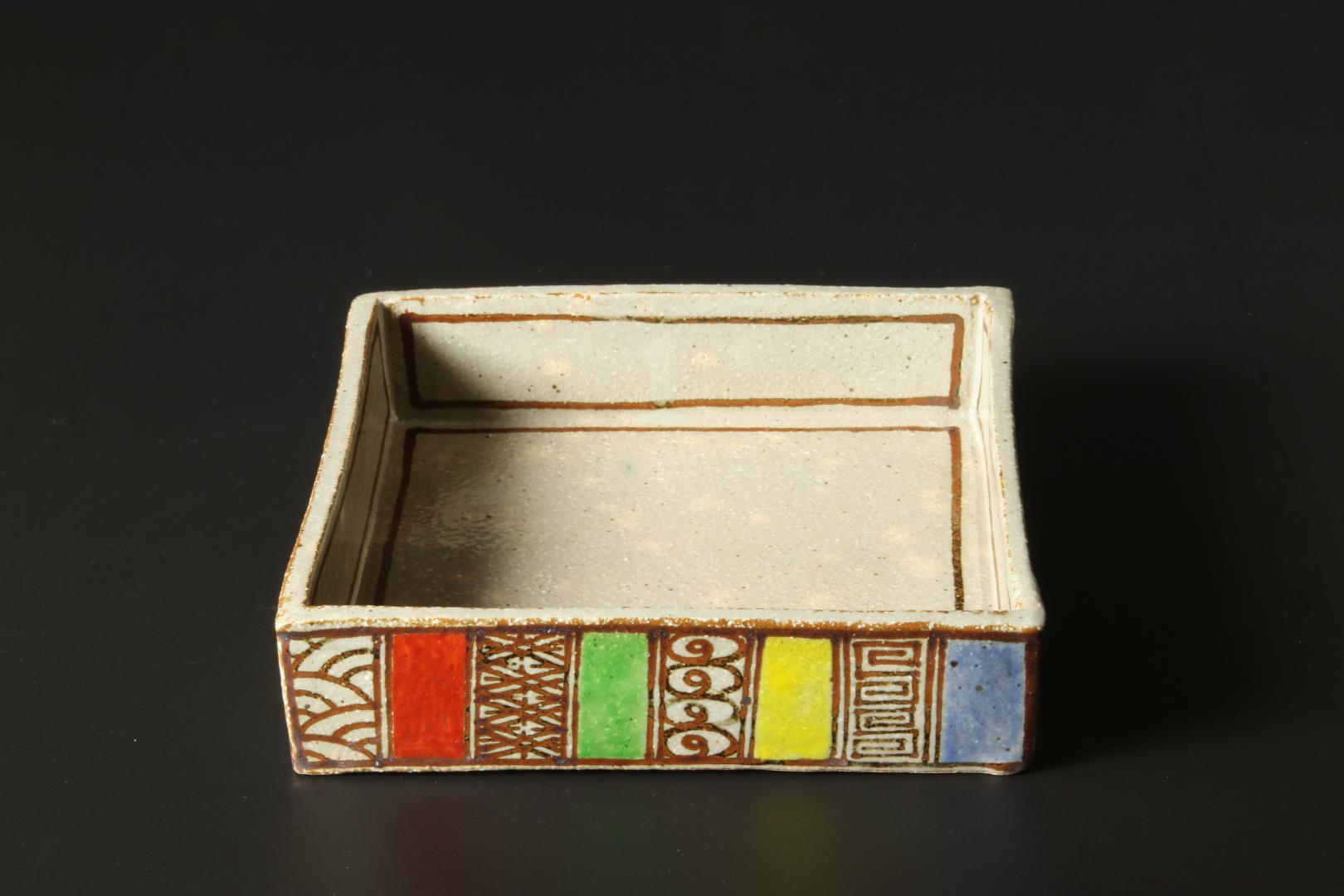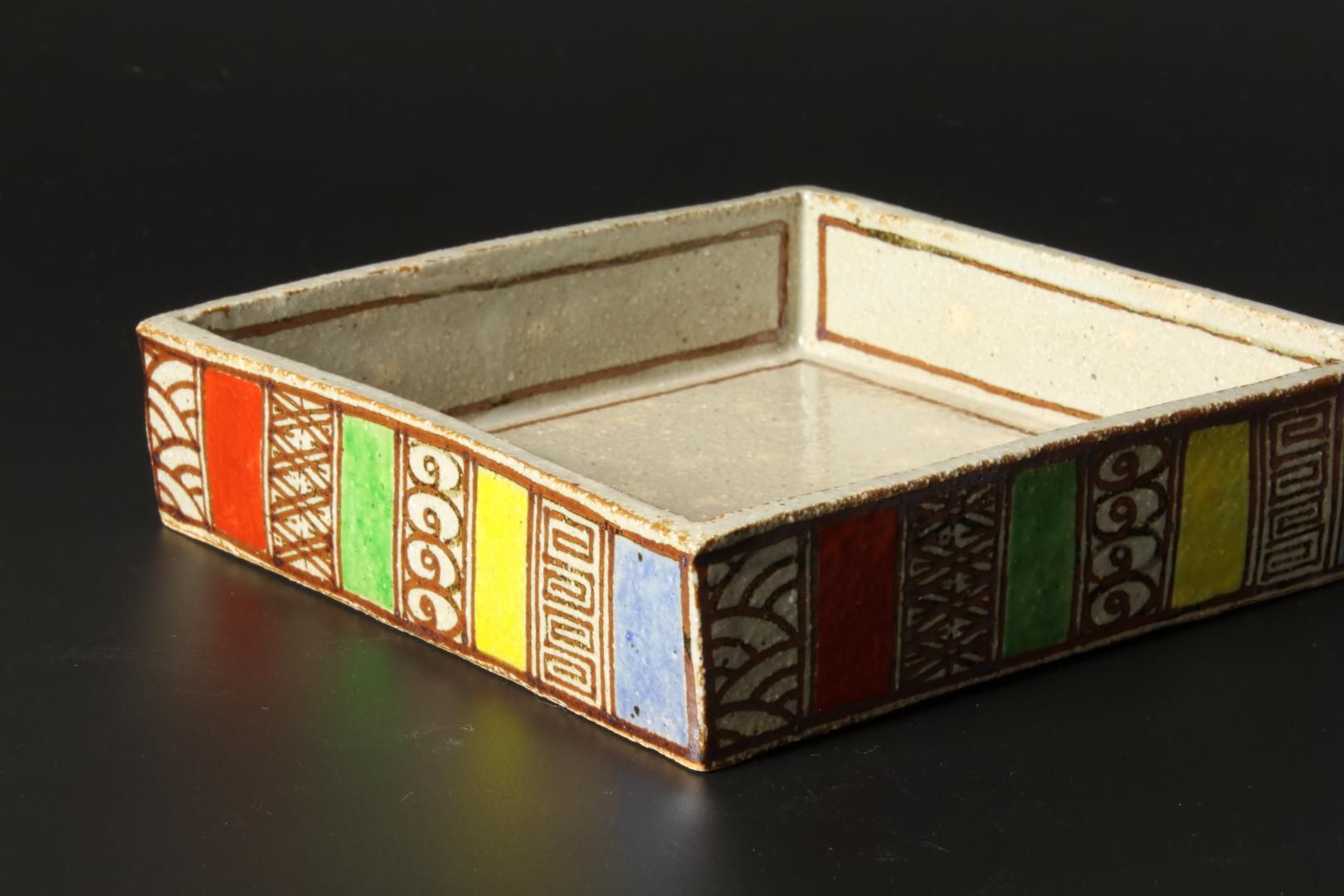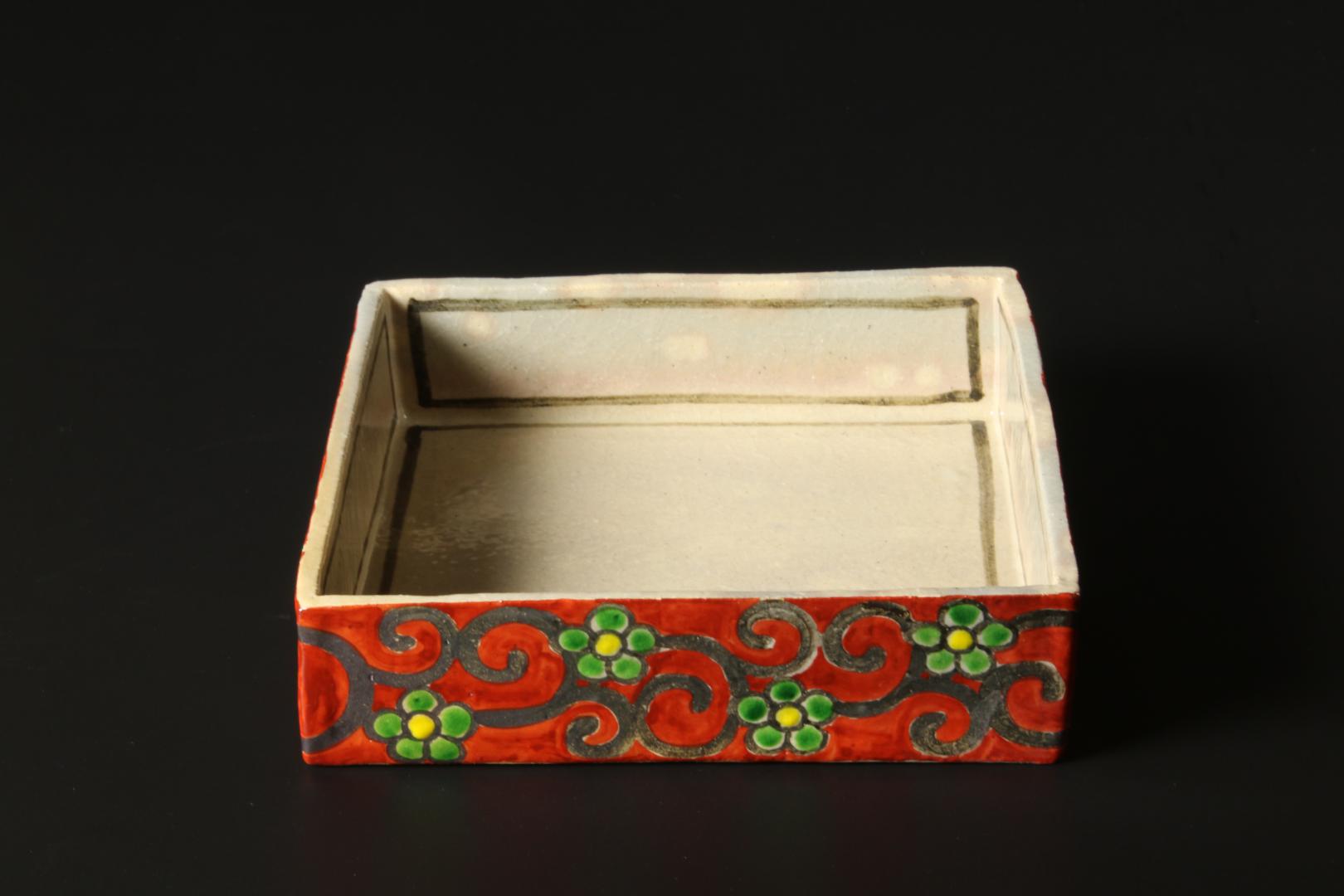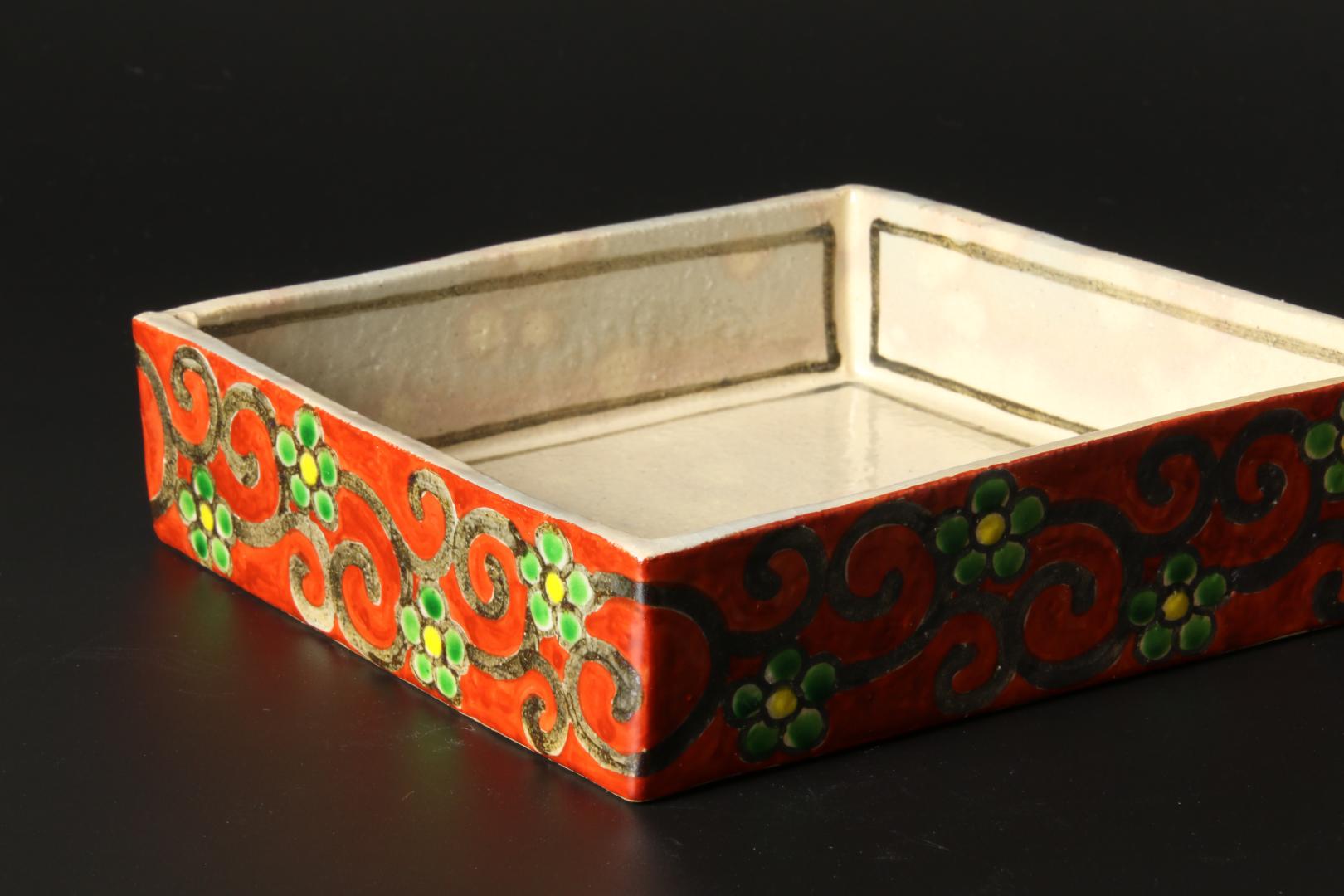 Kiyomizu-yaki_plates1 (4)
Variety of Japanese plates
Sara (dish) is the main character of Japanese tableware. The majority of these dishes are round, but there are other shapes such as deep dishes, square dishes, and box-shaped plates as well.  
Mamezara/Kozara/Nakachoko (smaller than 12 cm/4.7 in.): Mamezara is the smallest—usually smaller than 10 cm/3.9 in. In the past, it was used for dipping sauces, but like Kozara (smaller than 12 cm/4.72 in.), it is more recently used for many types of small-portion foods to add accent for the dining scene. Nakachoko is typically taller than Kozara and have a wider opening. They are usually used for pickled or marinated food. Toirizara (between 15–18 cm/5.9–7.1 in.): The size of these dishes is very handy. They are not only used to serve the main dishes, but also dessert. Chuuzara (between 21–24 cm/8.26–9.45 in.): Dishes this size are must-haves, used for a variety of foods such as appetizers, grilled foods, curries, and pastas. Oozara (bigger than 27 cm/10.6 in.): Also called Shakuzara (30 cm/11.8 in.). These dishes are typically used for assorted foods such as a sashimi platter. They are often used to create an appealing atmosphere.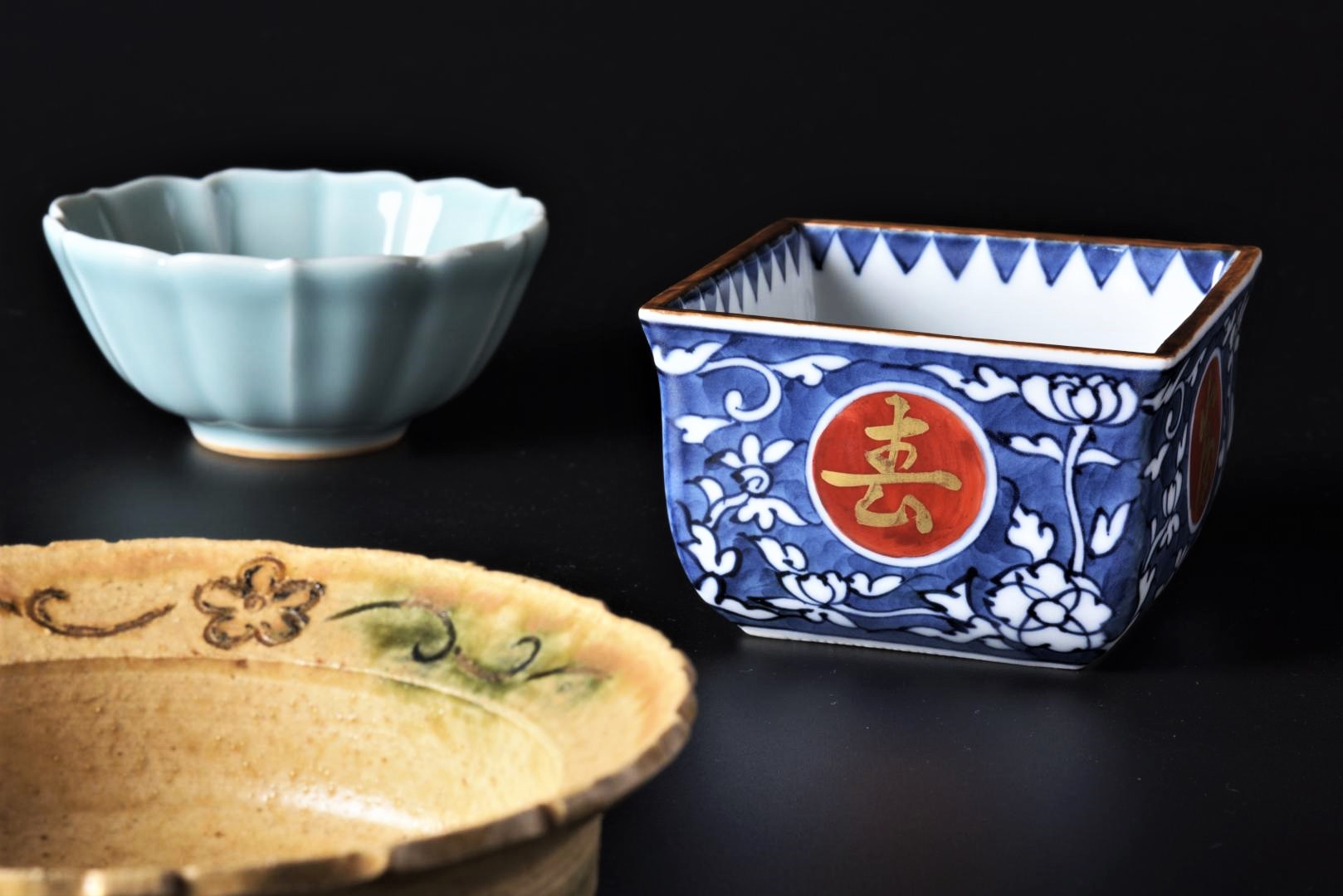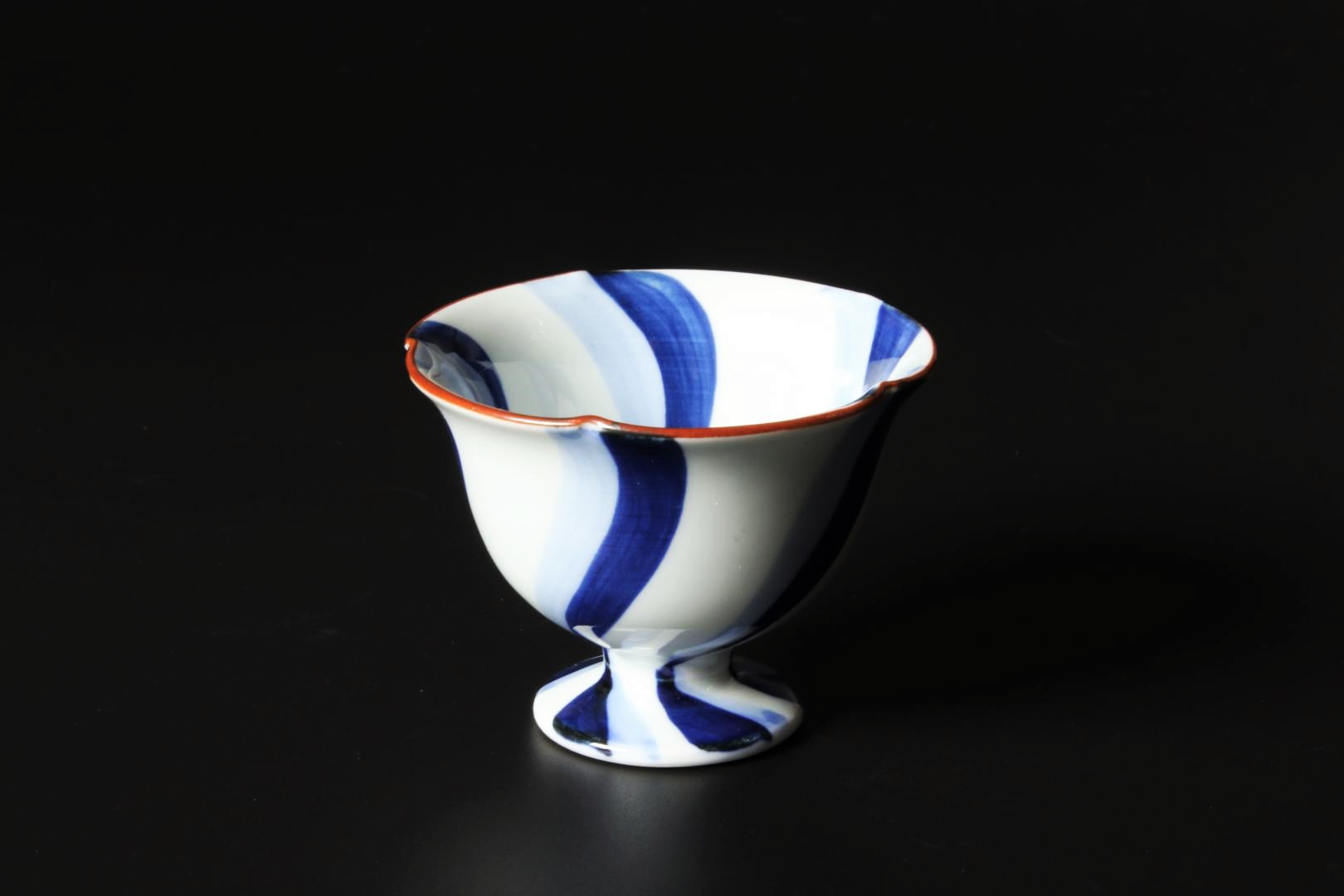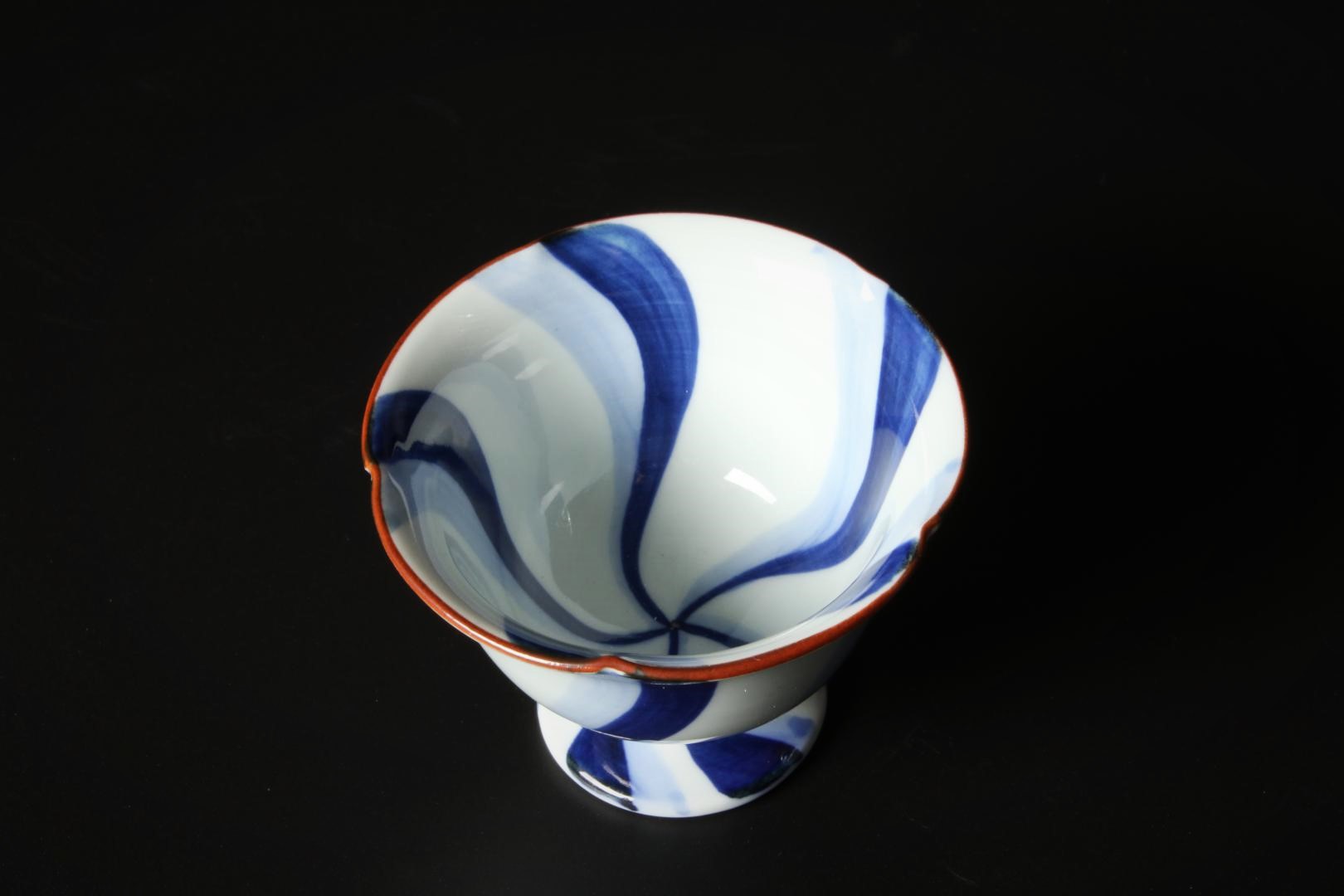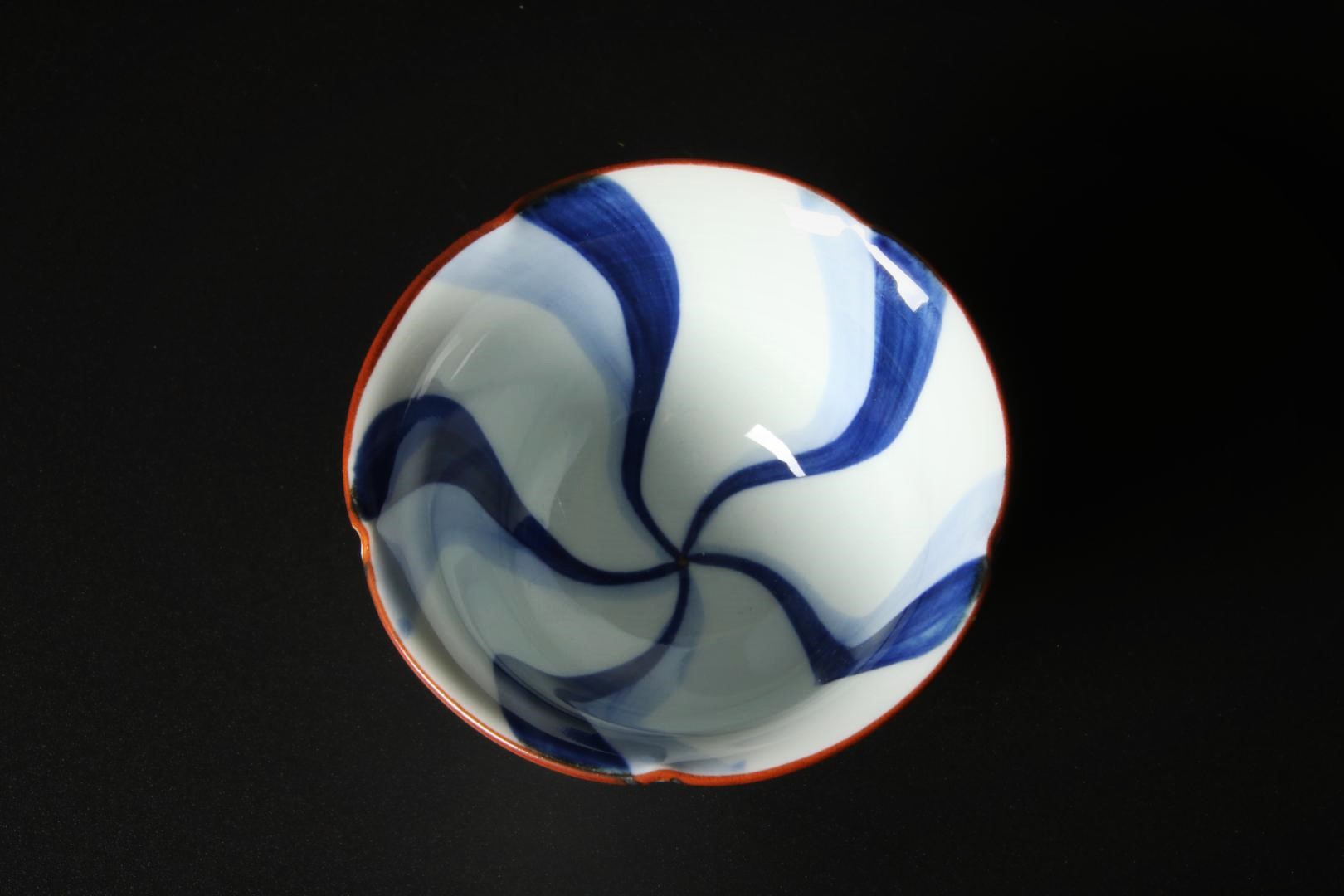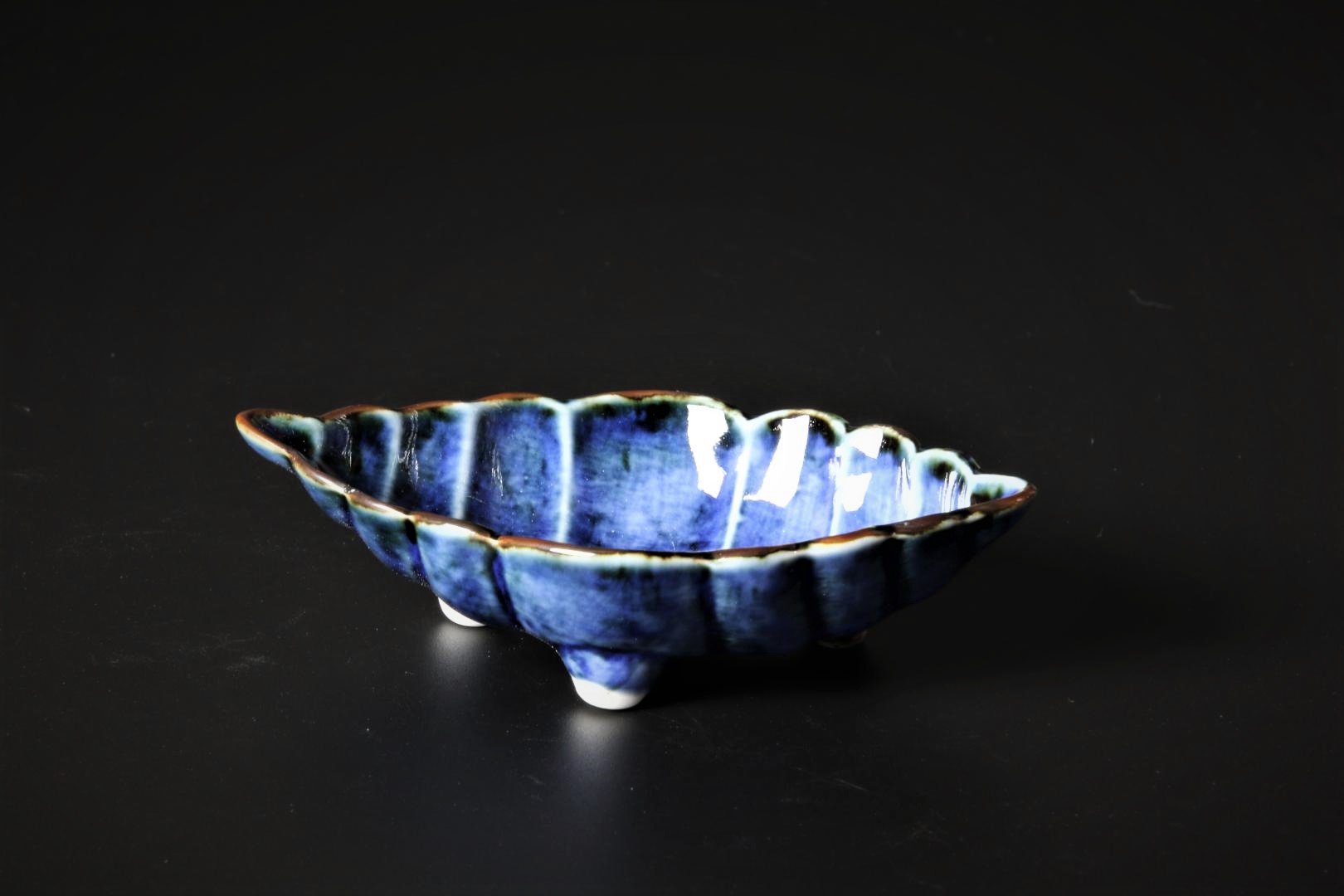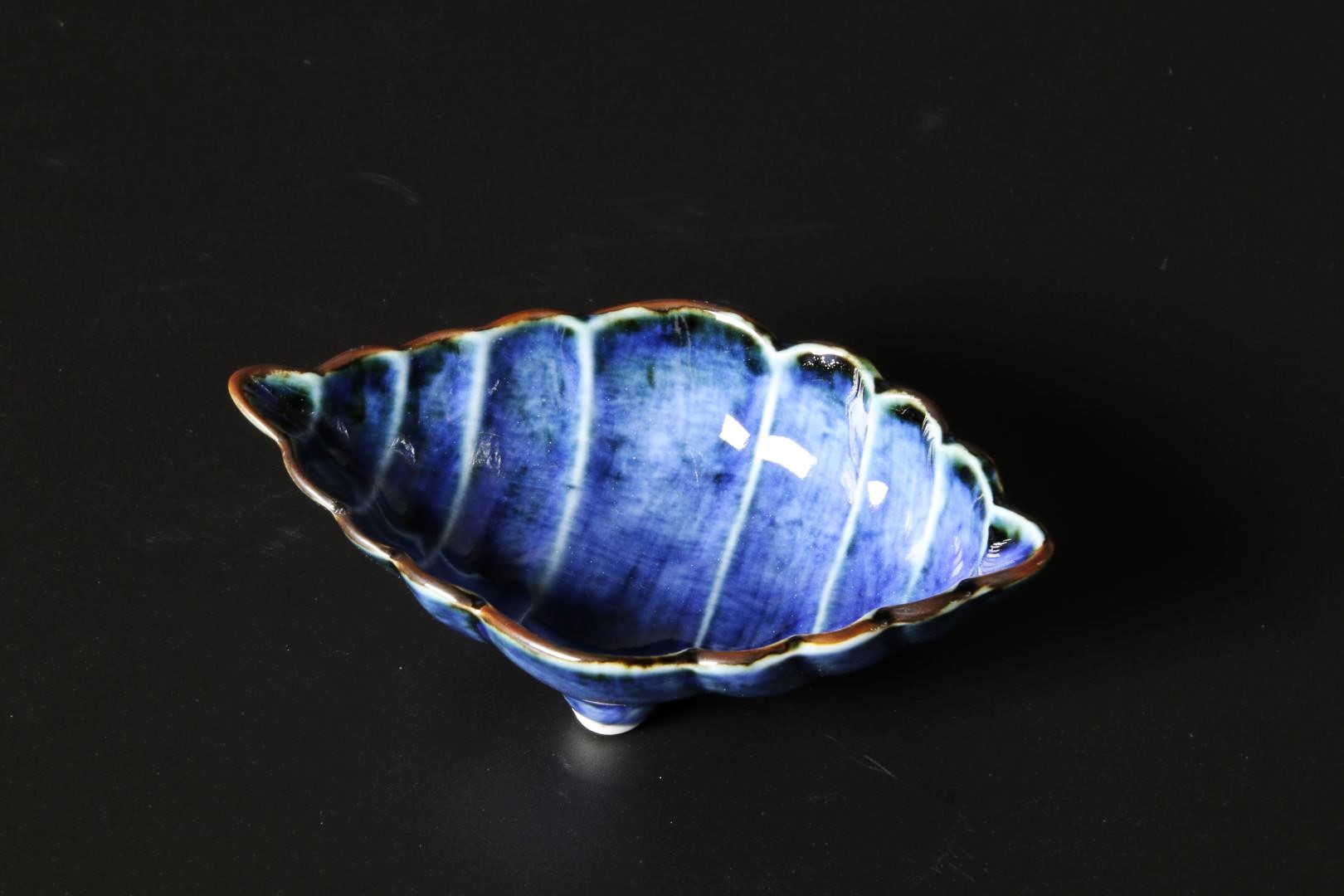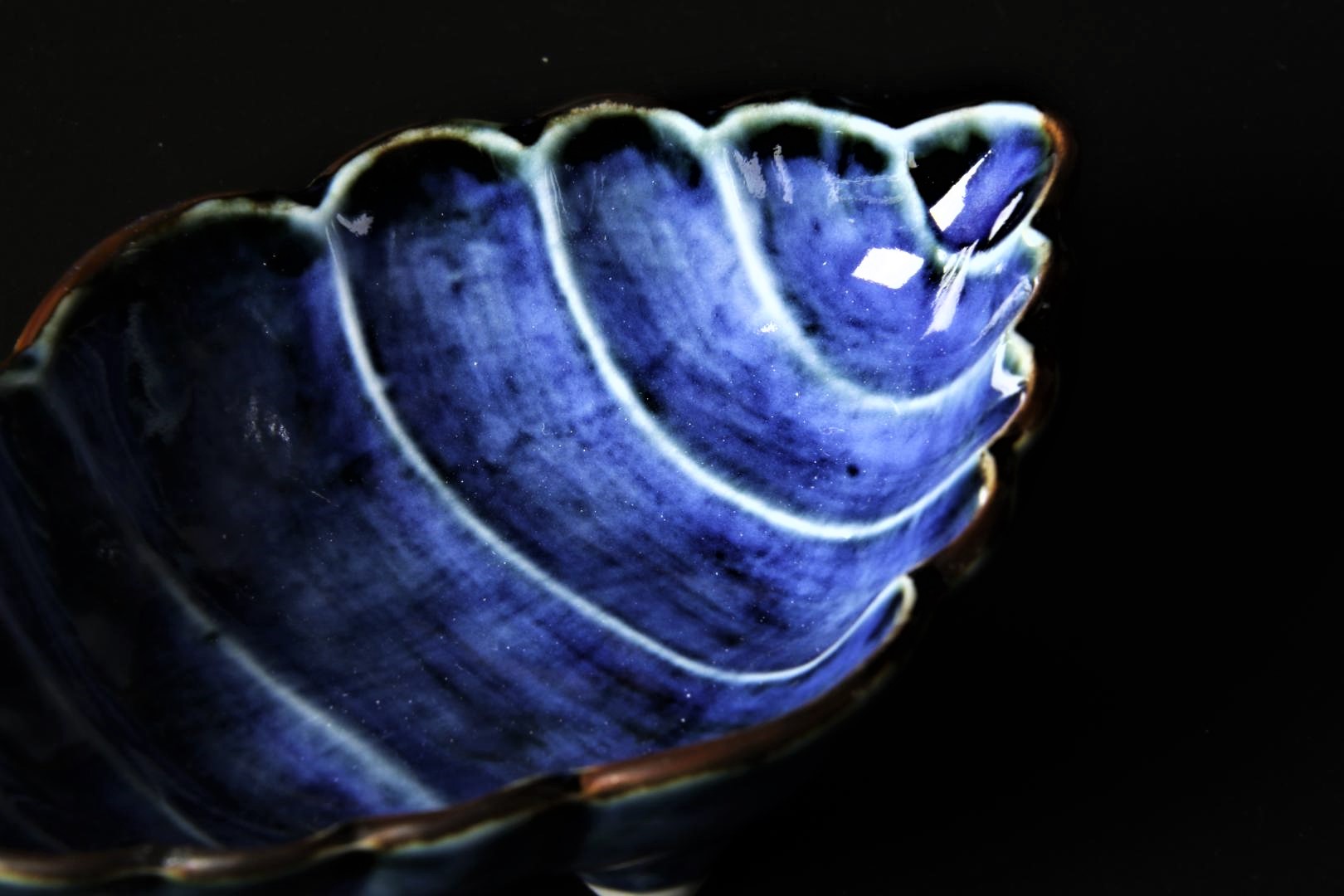 Hachi (bowl) is one of the pieces of Japanese tableware that has the longest history. The ancestor of this bowl was found in the Jomon Era (14000 BCE–4 BCE) and Yayoi Era (4 BCE–3 CE). Generally, these bowls are deeper than dishes and shallower than Wan (rice bowls). They have a wide opening and are made in various materials such as ceramics, metal, glass, stone, and wood. Their shape varies from circle, square, octagon, flower, or cloud.
The following is a representative of one of these bowls.  Kobachi (small bowl): The size of Kobachi is from tiny (smaller than 5 cm/2 in.) to medium (between 5–18 cm/2–11.8 in.). It is typically used for pickled and marinated food. The deep and compact shape is used for other types of foods such as jams, puddings, crudités, egg custards, and even as sugar bowls for tea. Asahachi (shallow bowl)/Mukozuke: Asahachi is used often in Japan for boiled greens, simmered vegetables, marinated foods, and pickles. Mukozuke is used for side dishes at a banquet and placed on the far side of the serving table in kaiseki cuisine.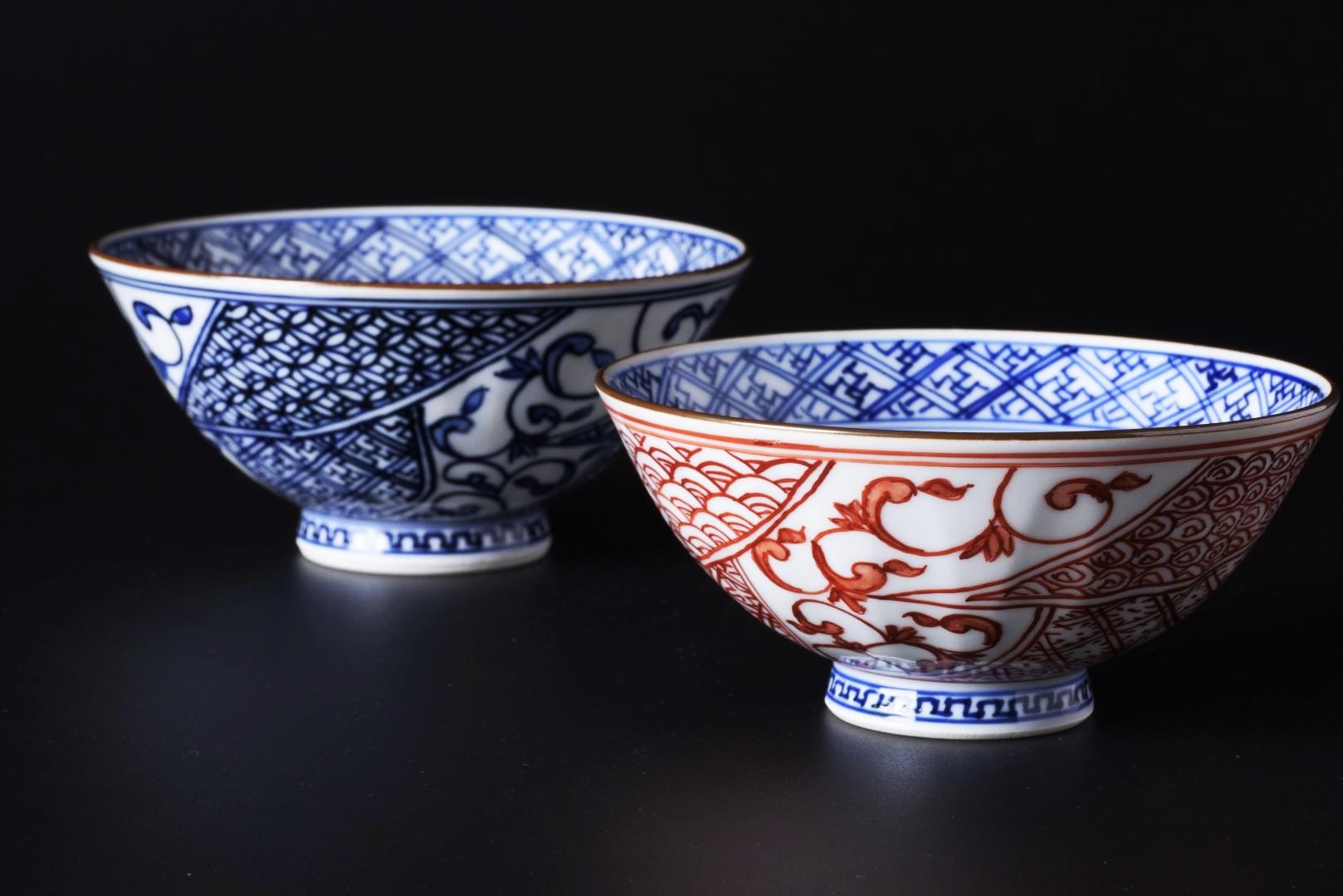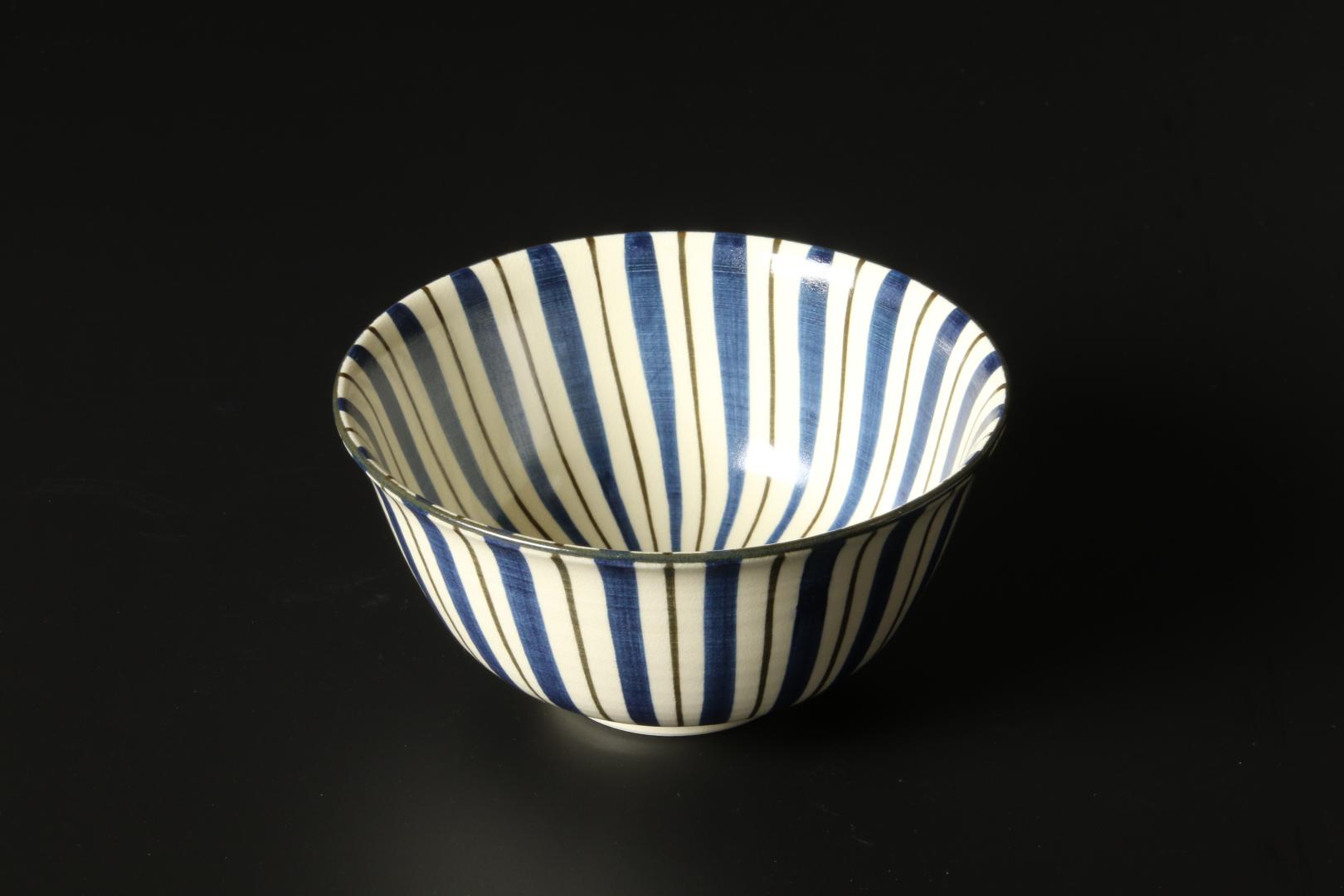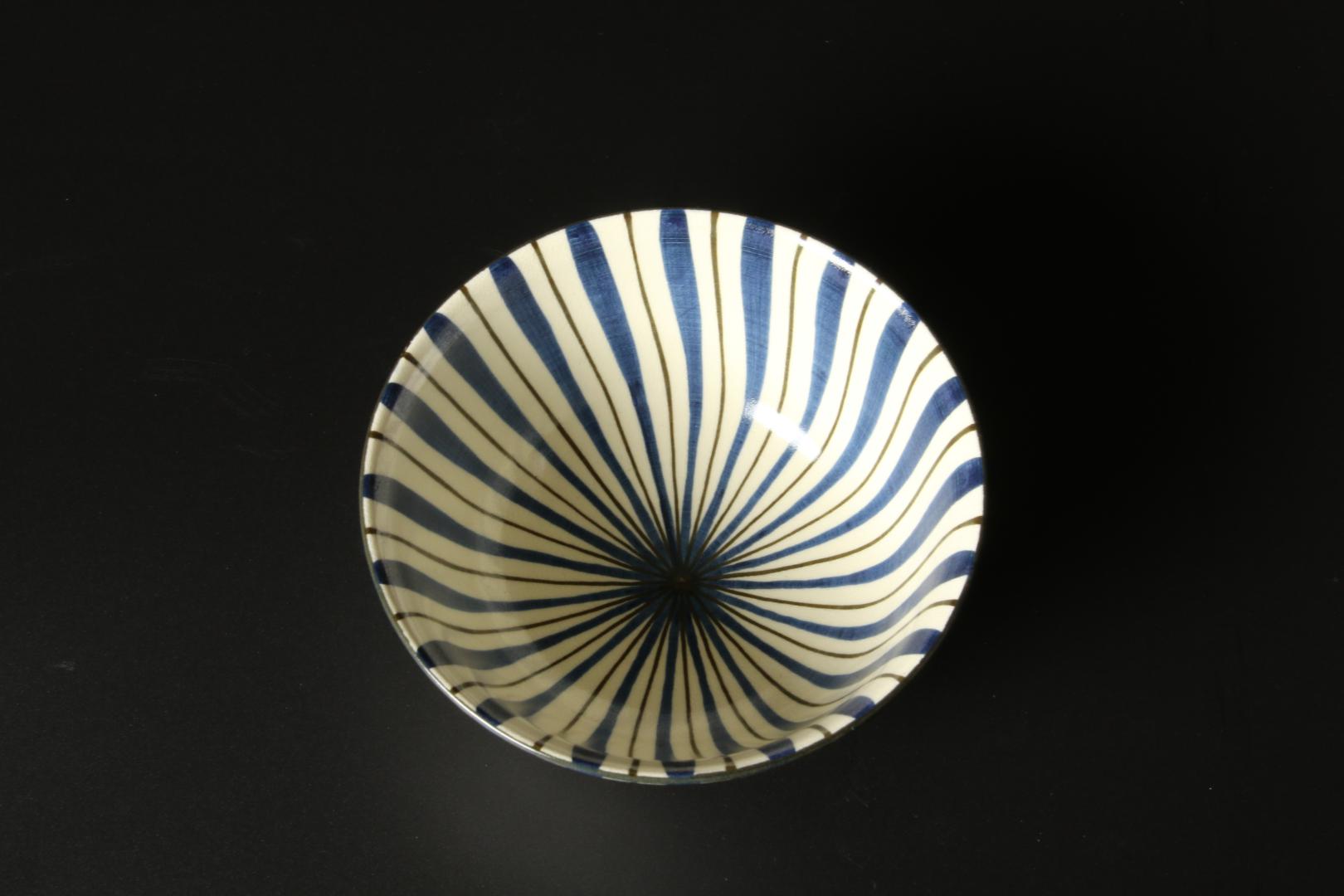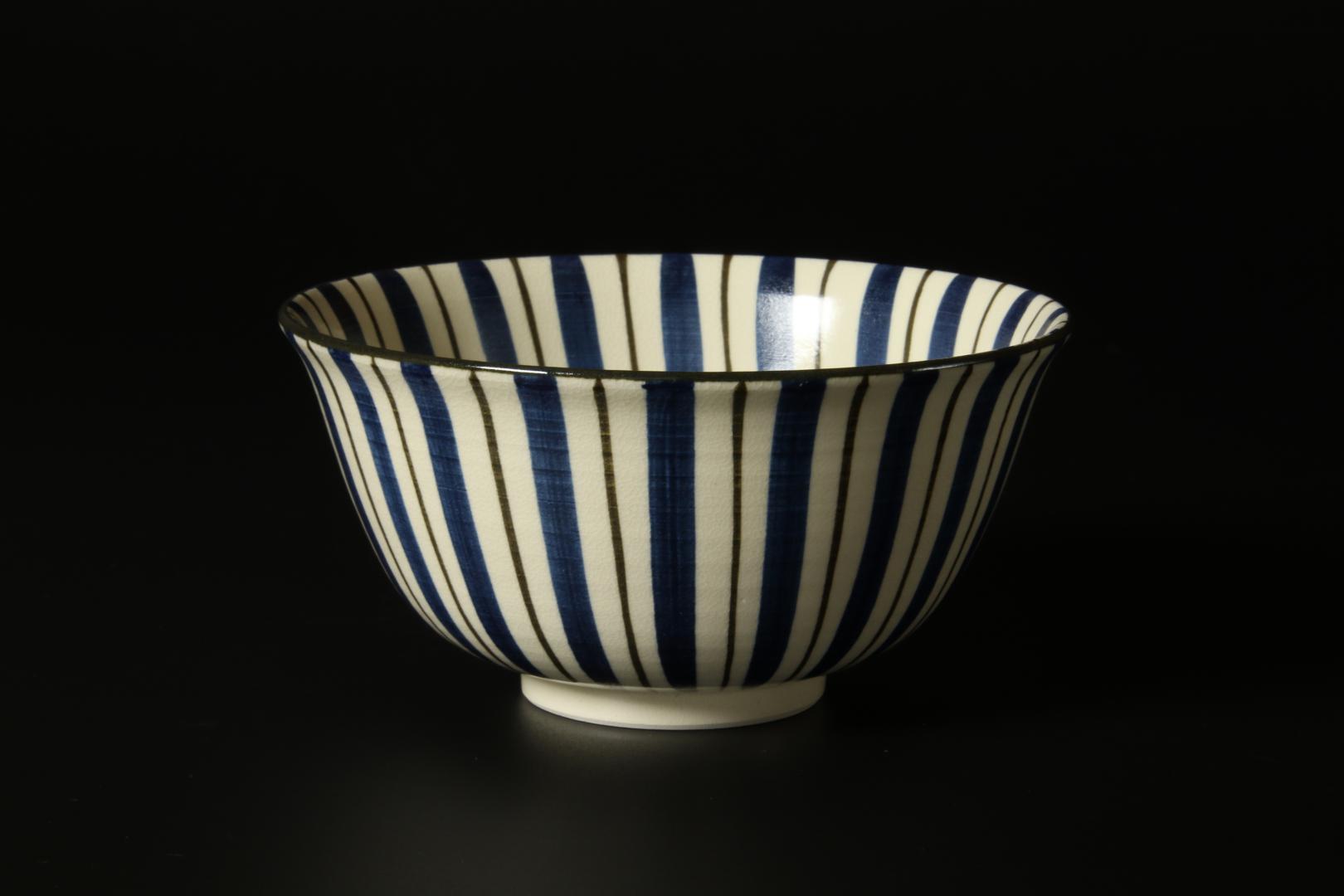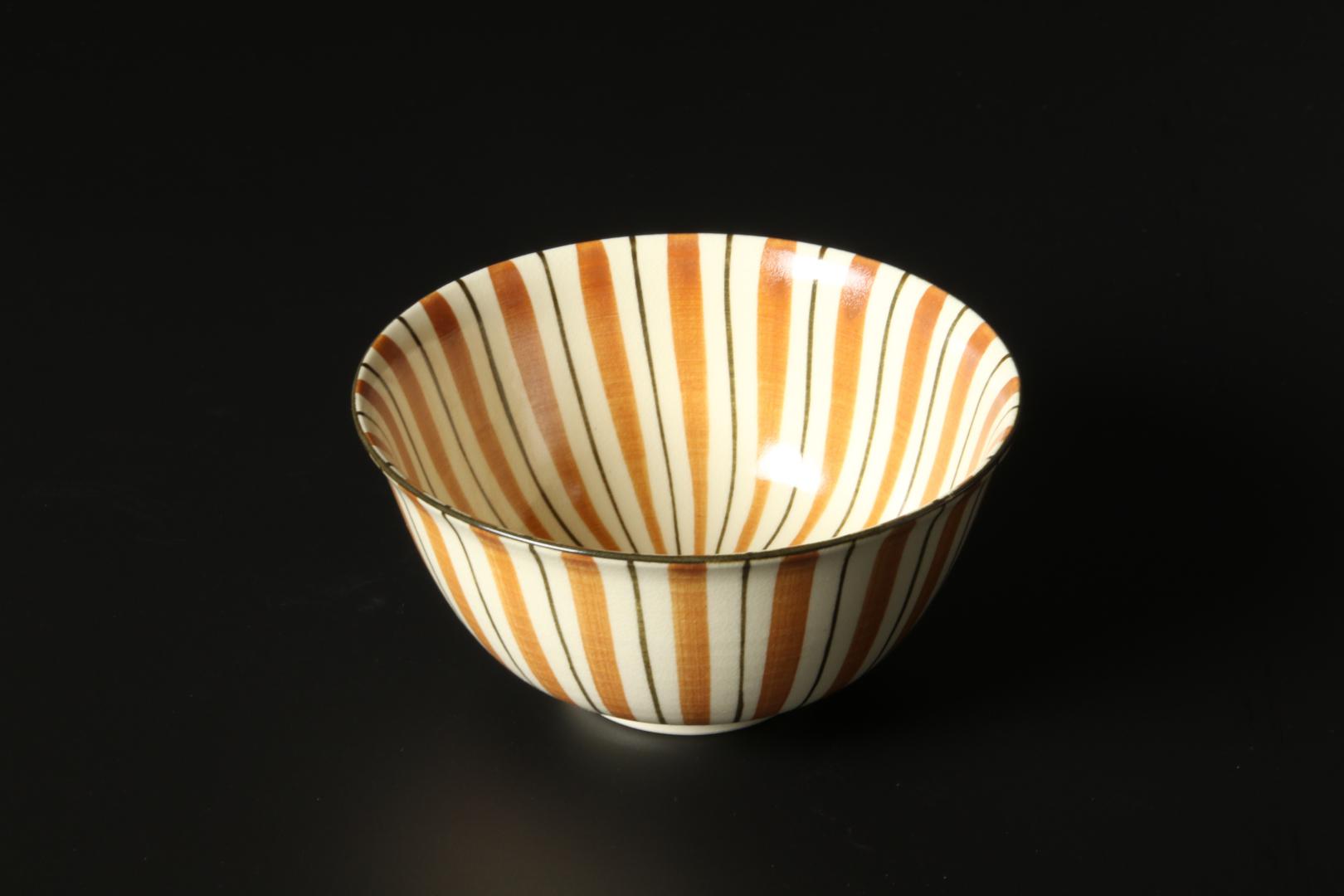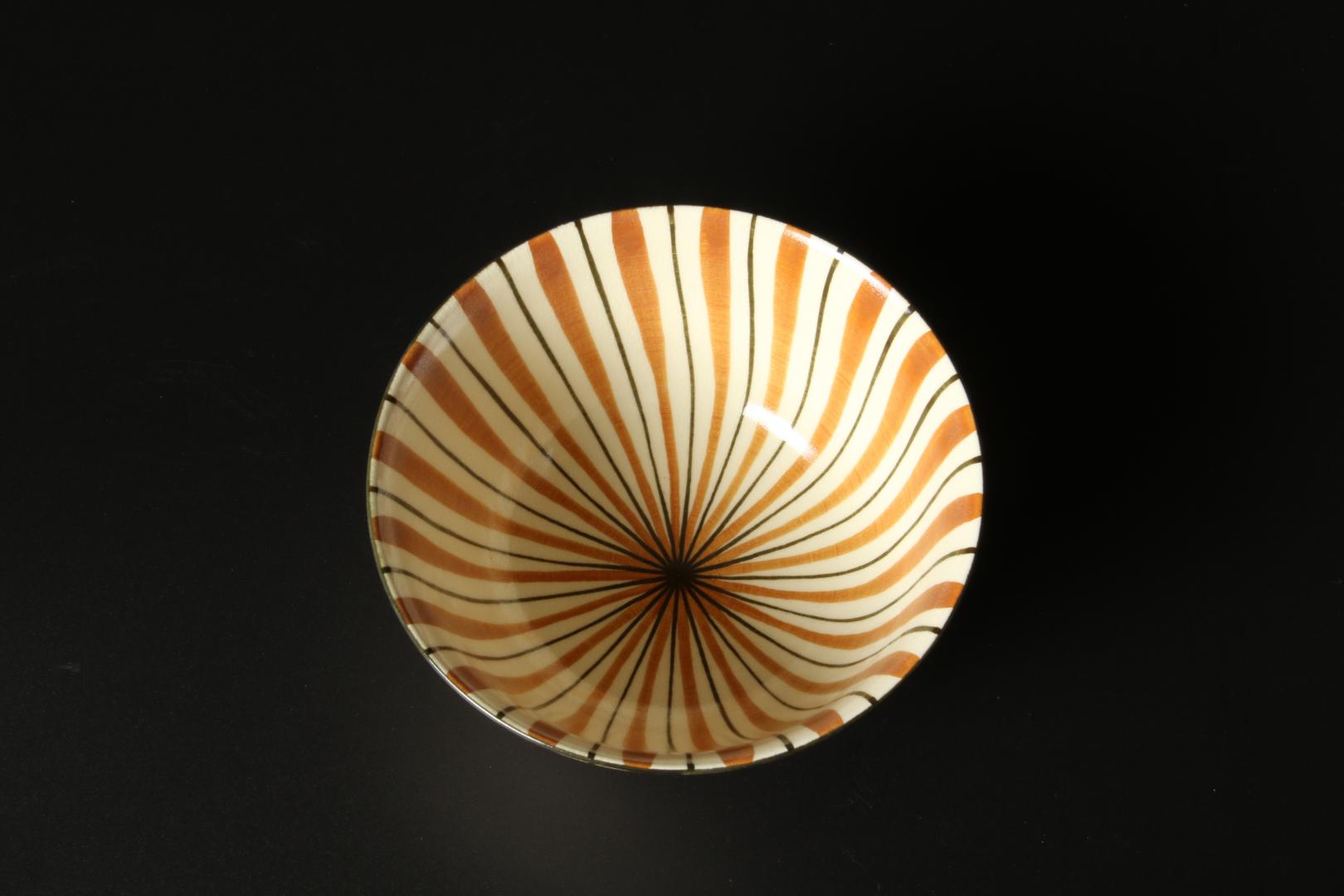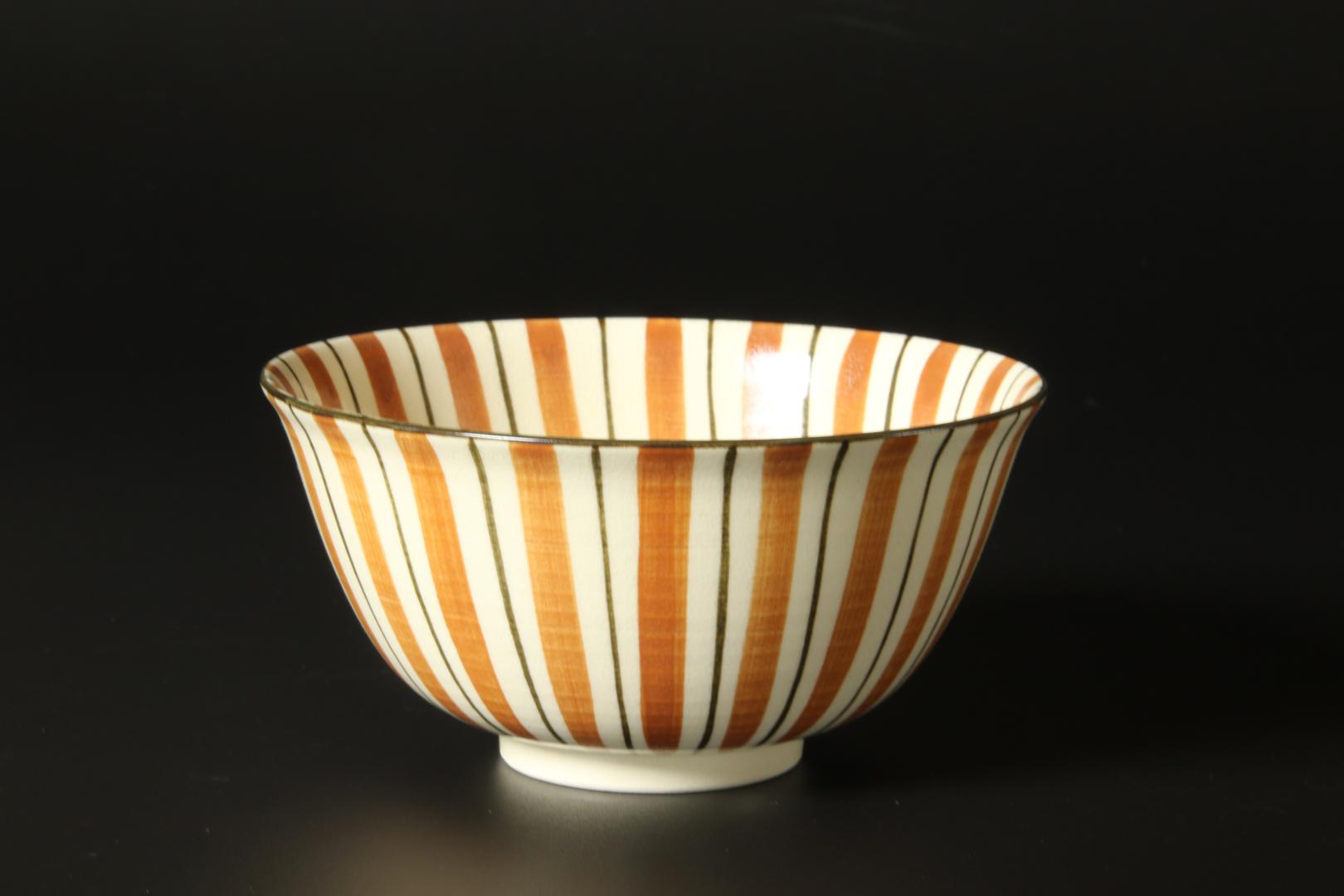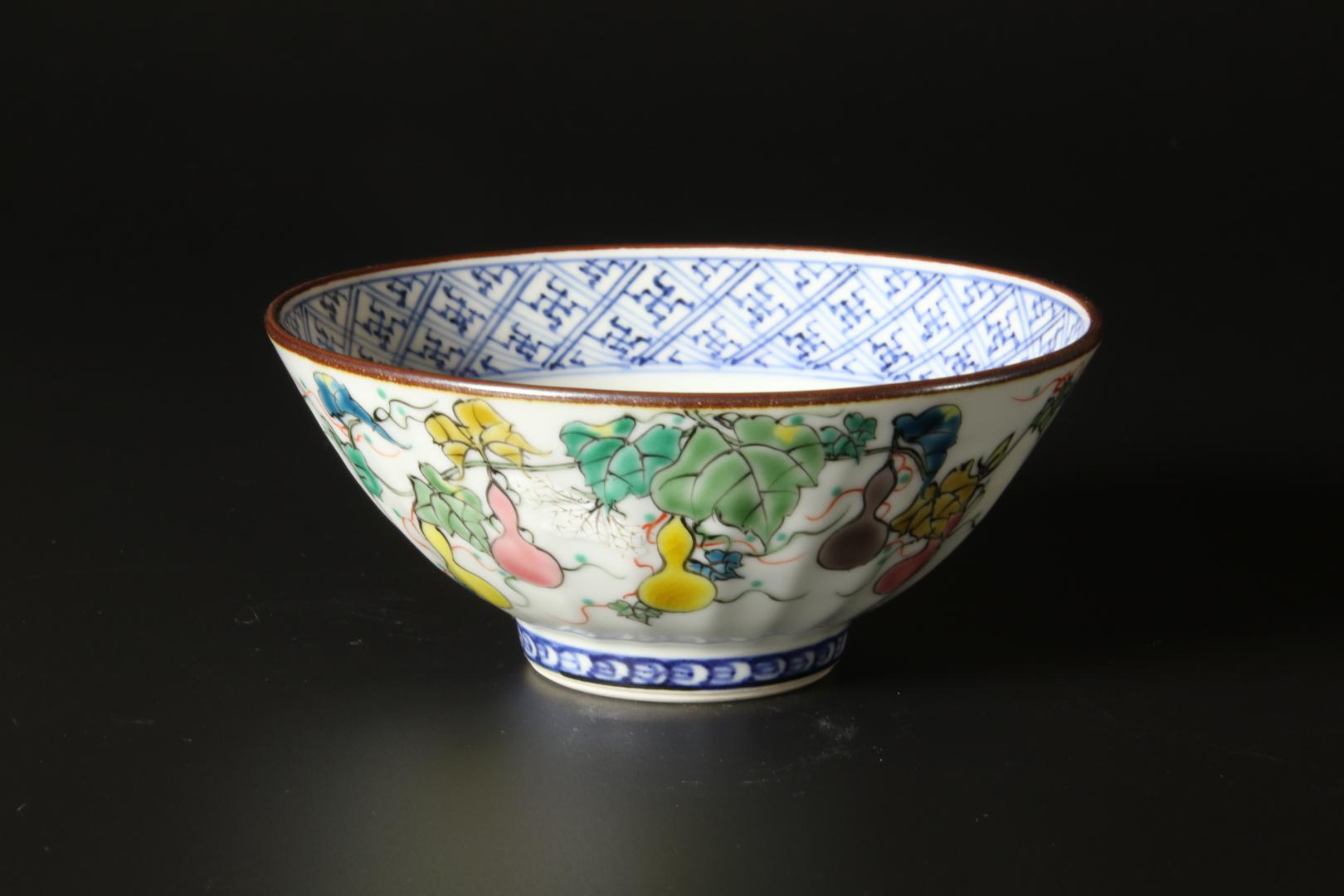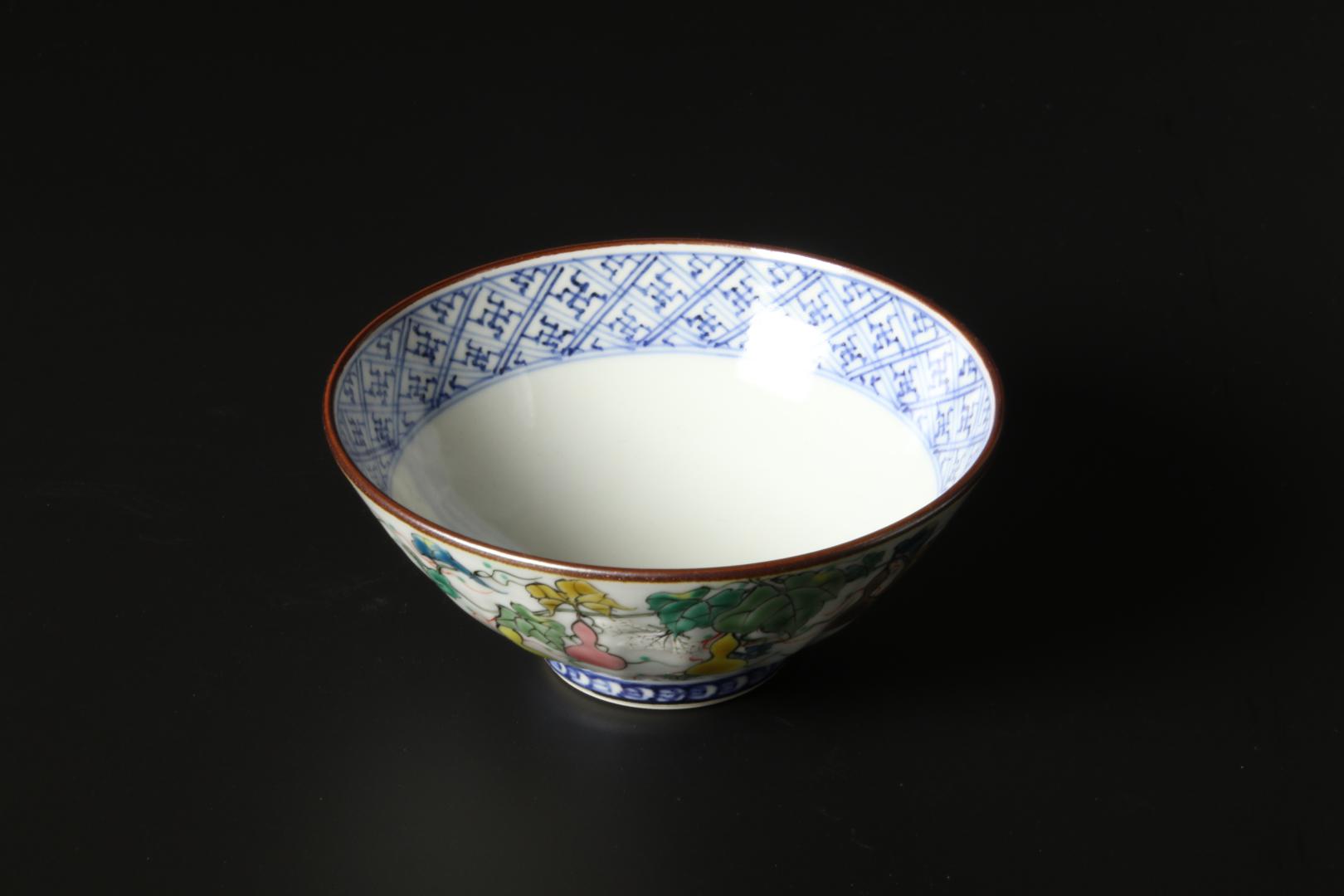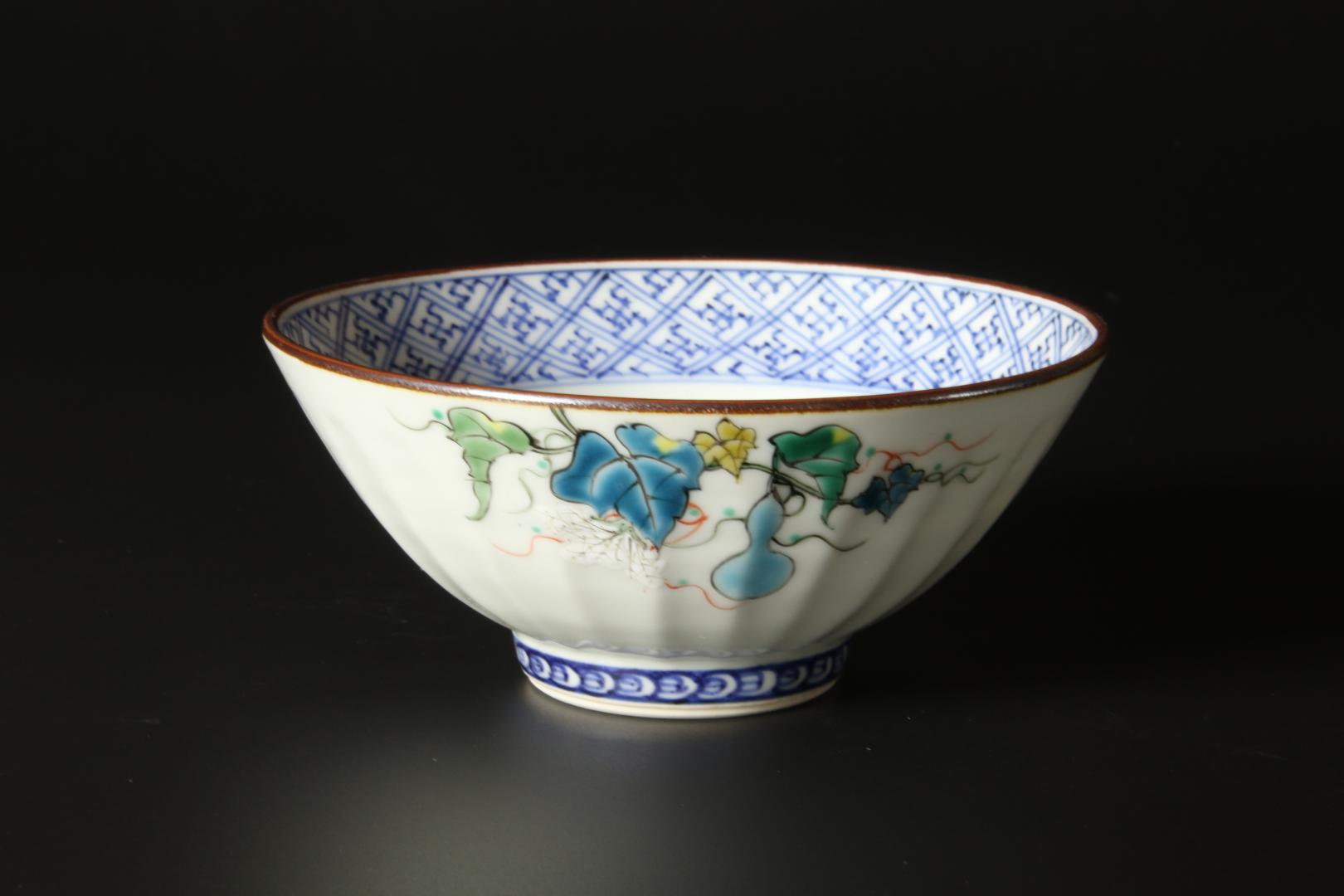 Kiyomizu-yaki_meshi4.jpeg
Wan is a general term and could be divided into three categories depending on the type of food put in it: rice (Meshi-wan), soup (Shiru-wan), or other types of food (Mori-wan). Wan is also called Gohan-Jawan, and the shape varies from shallow to deep. The material also varies from porcelain to  metal to lacquer.  Don is typically deeper and bigger than Wan.
Some Wan has a cover and  usually used for the guests.  It is the best dish for serving rice. Different colors and designs can be enjoyed each season. It will be a beautiful addition to your dining table.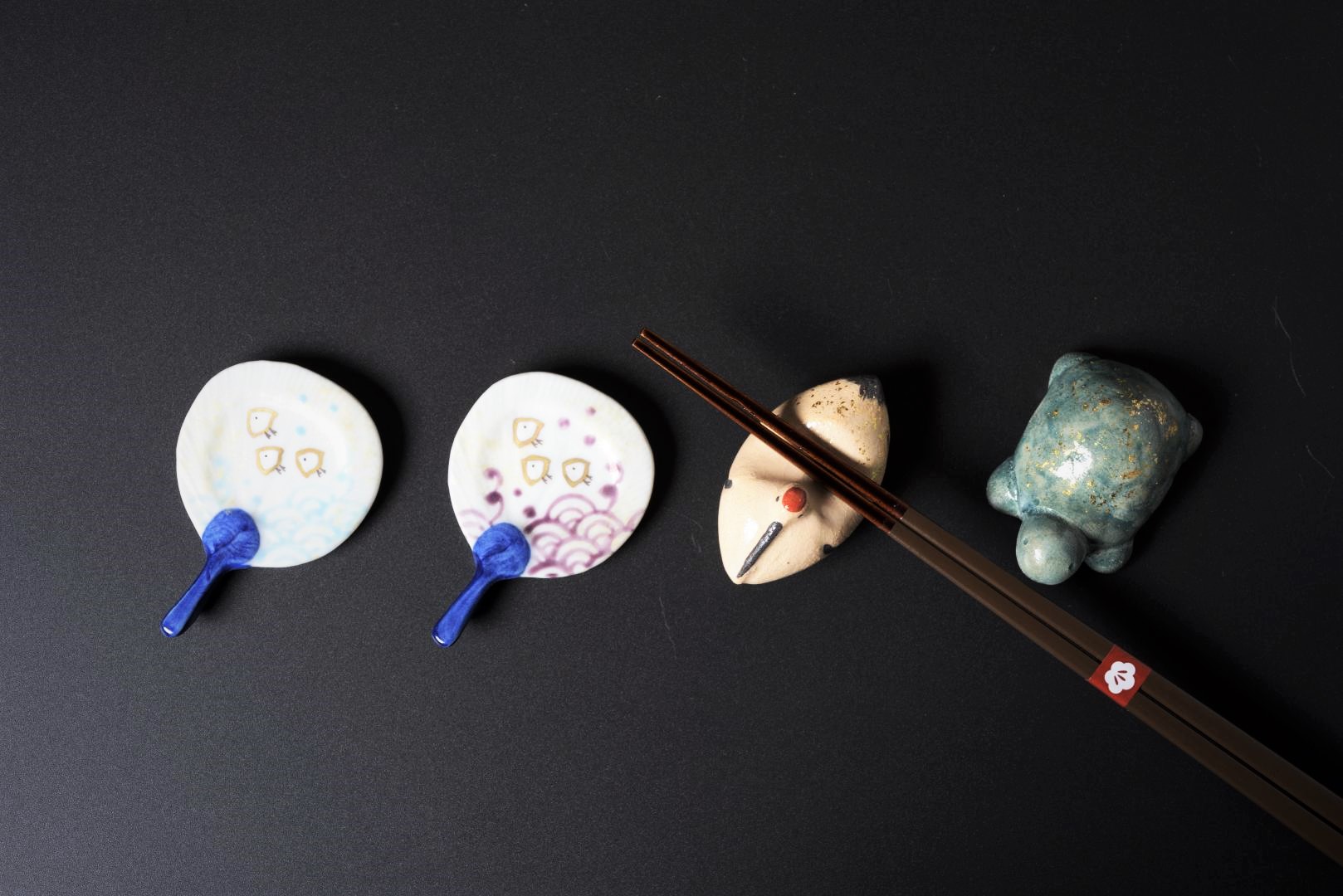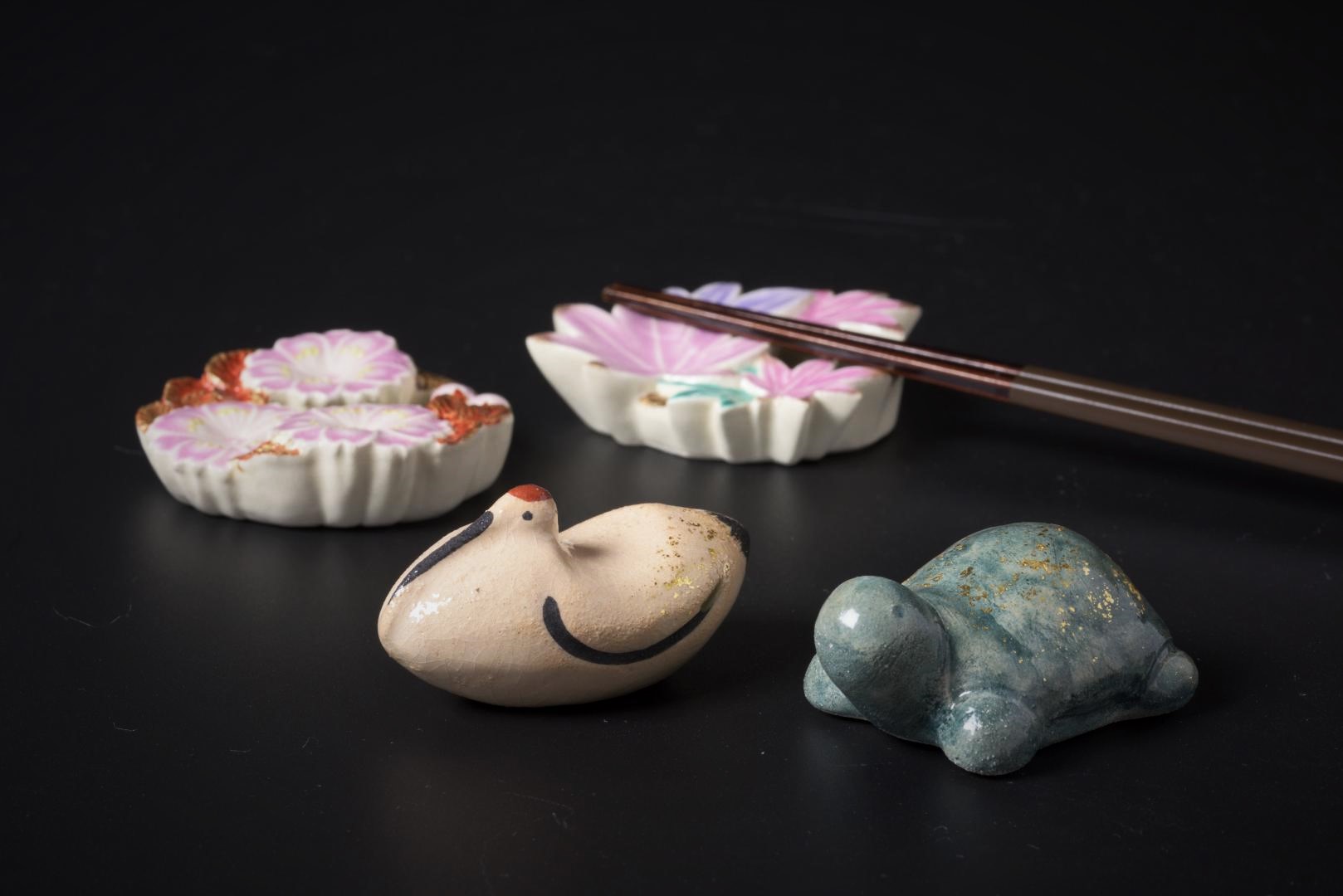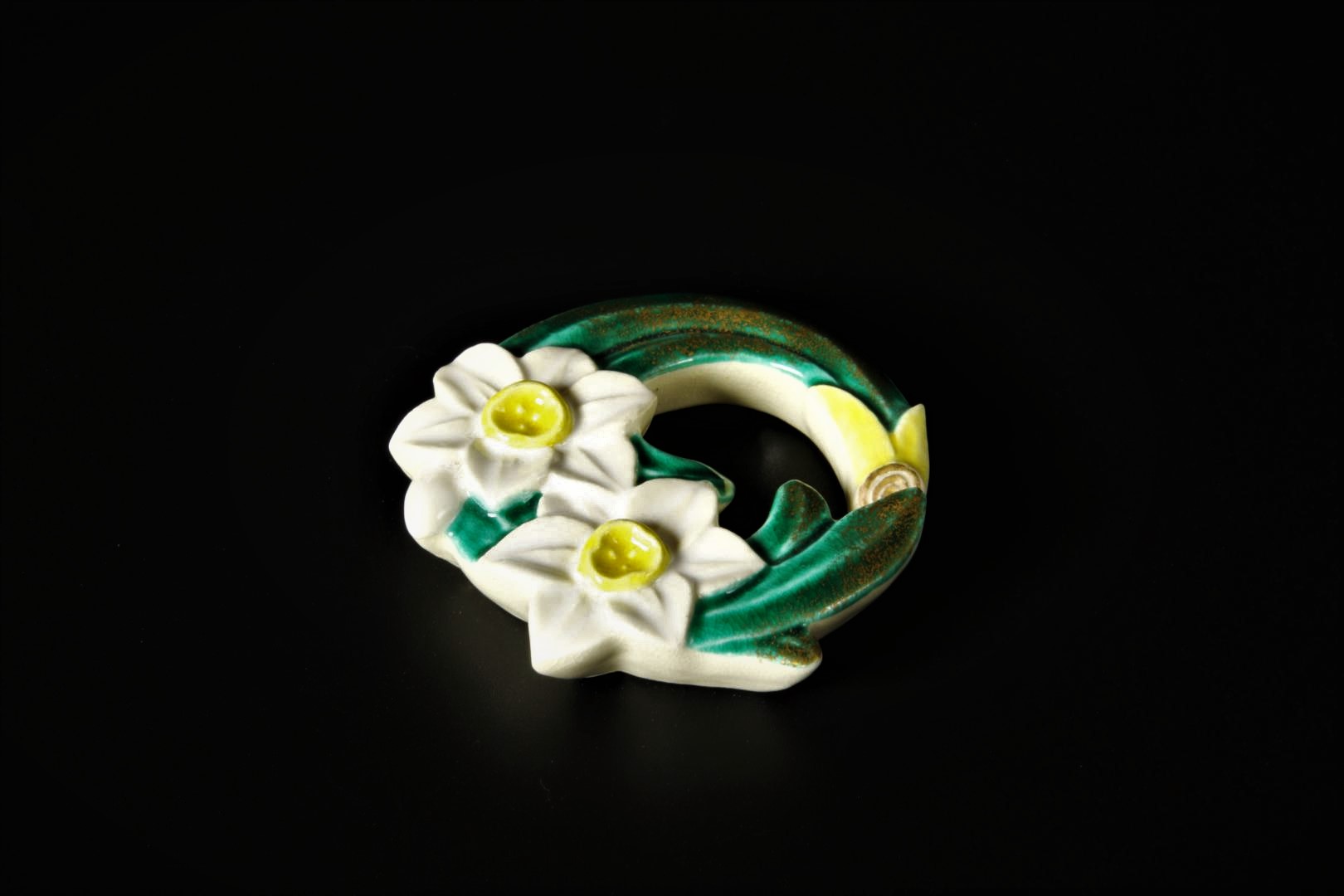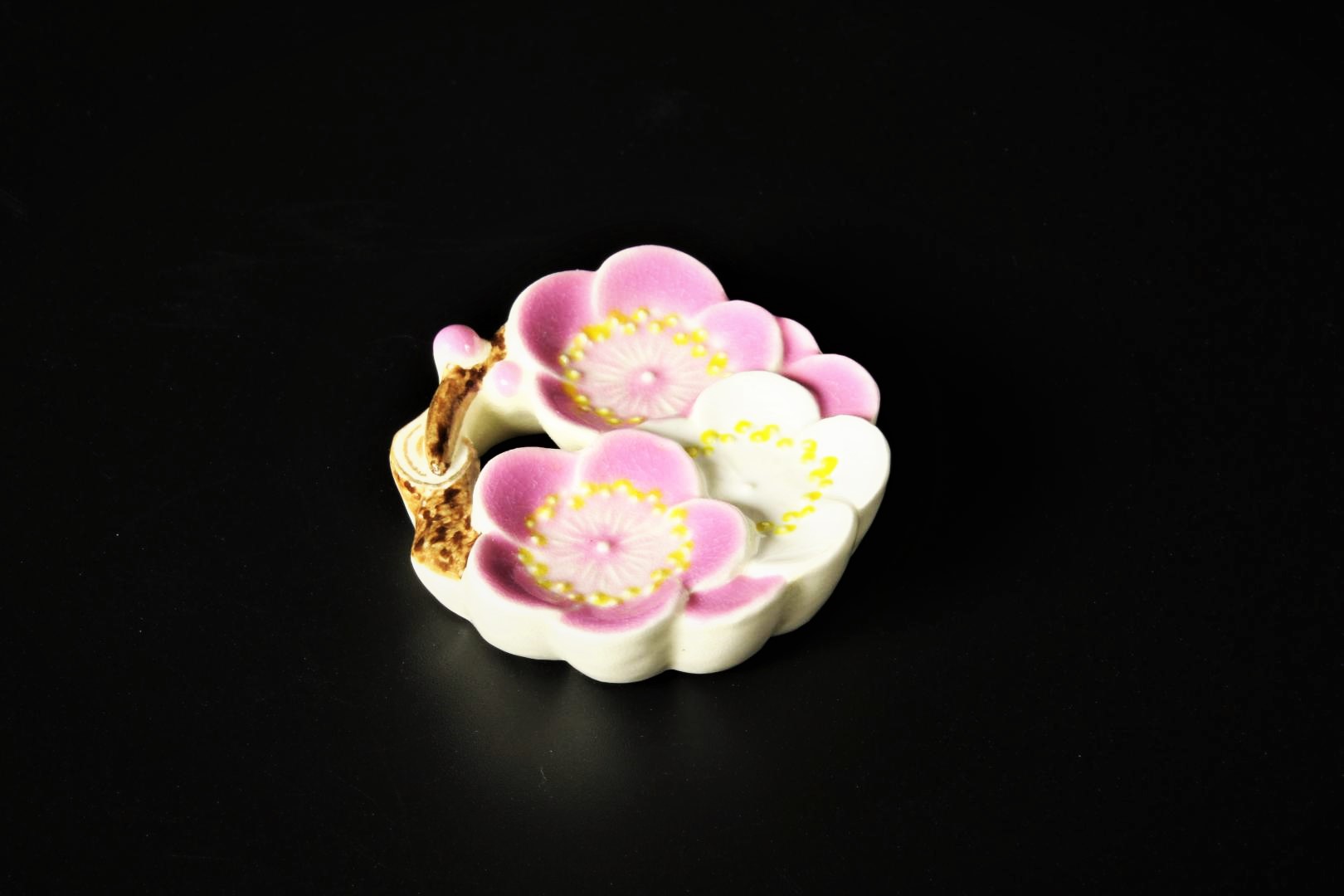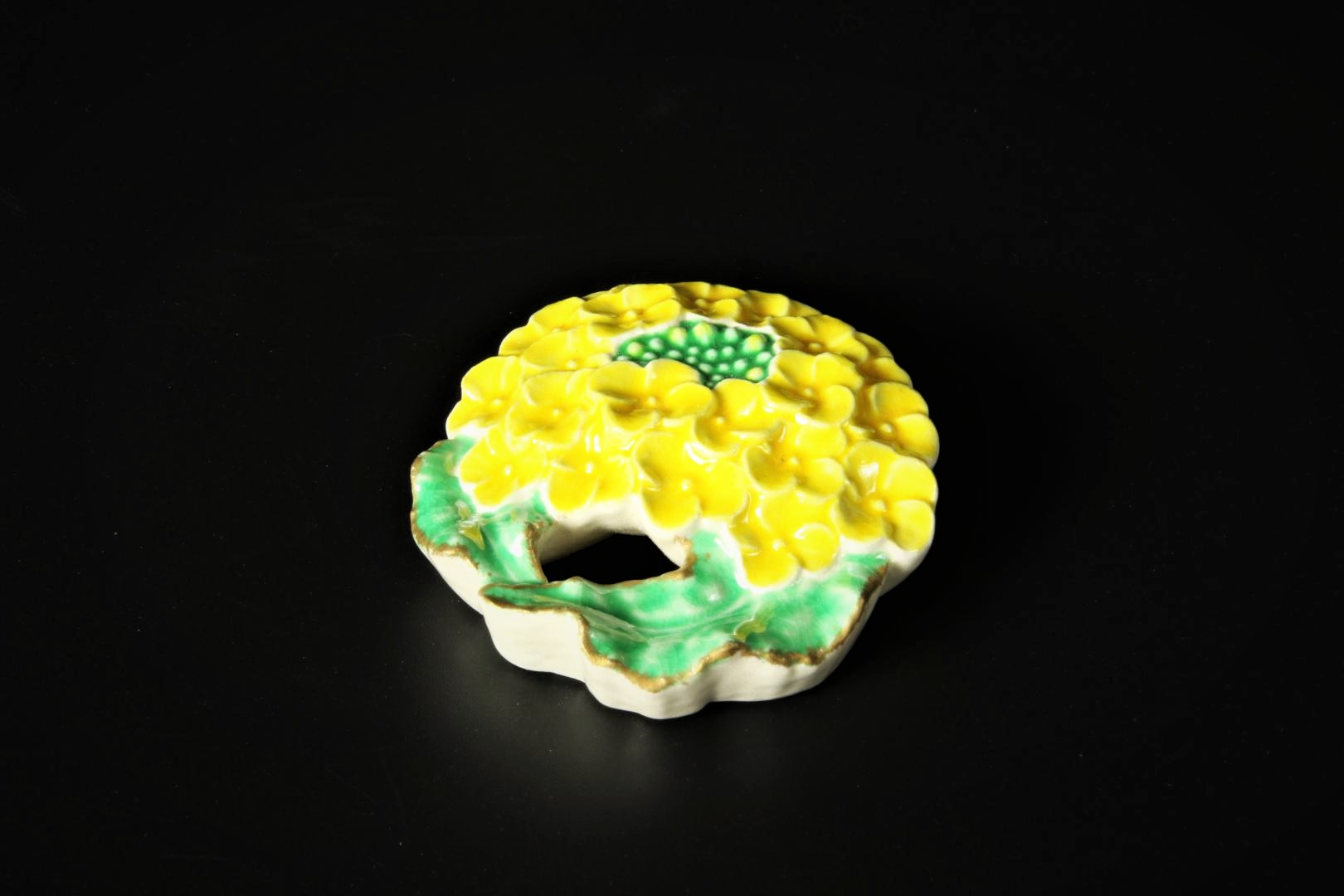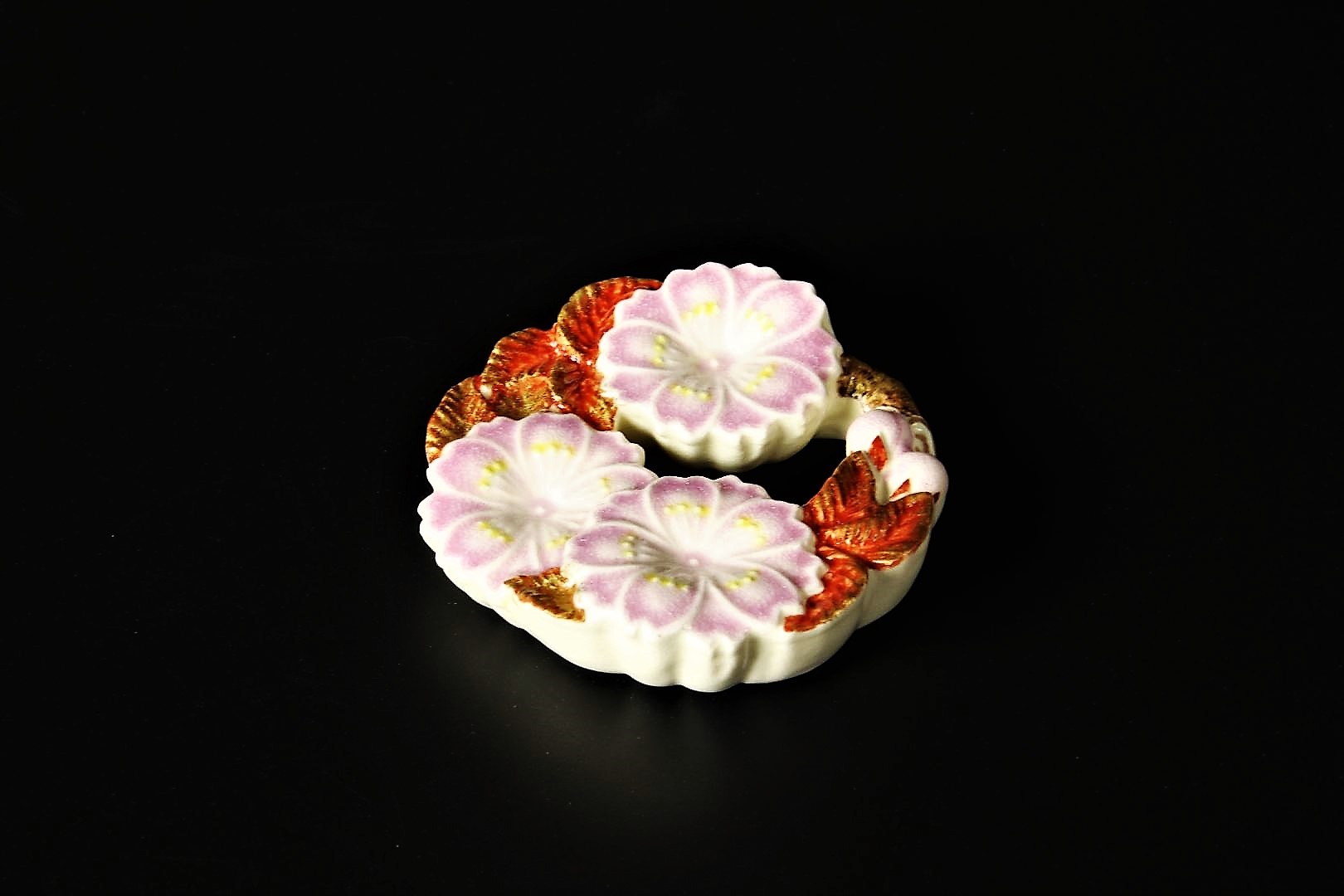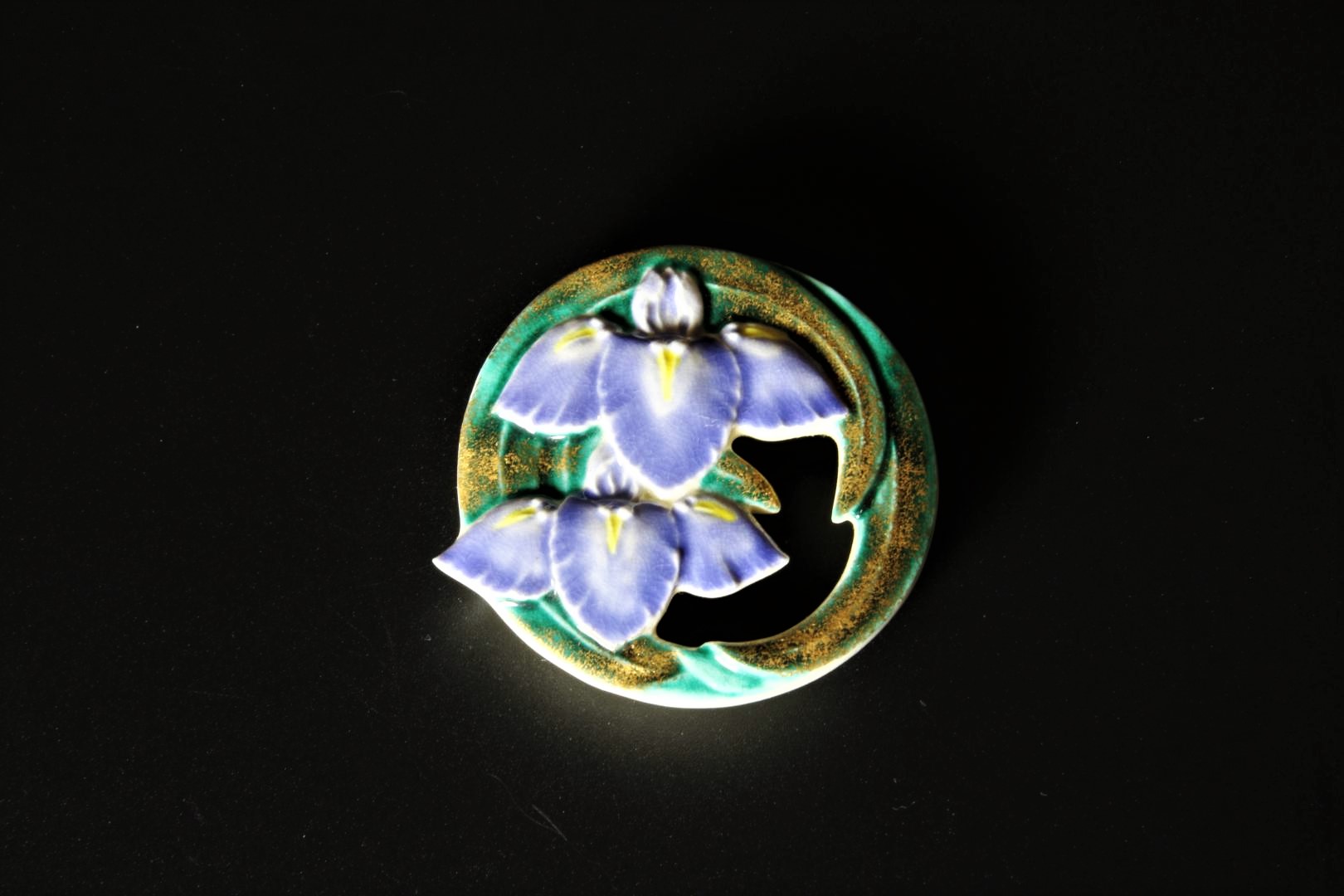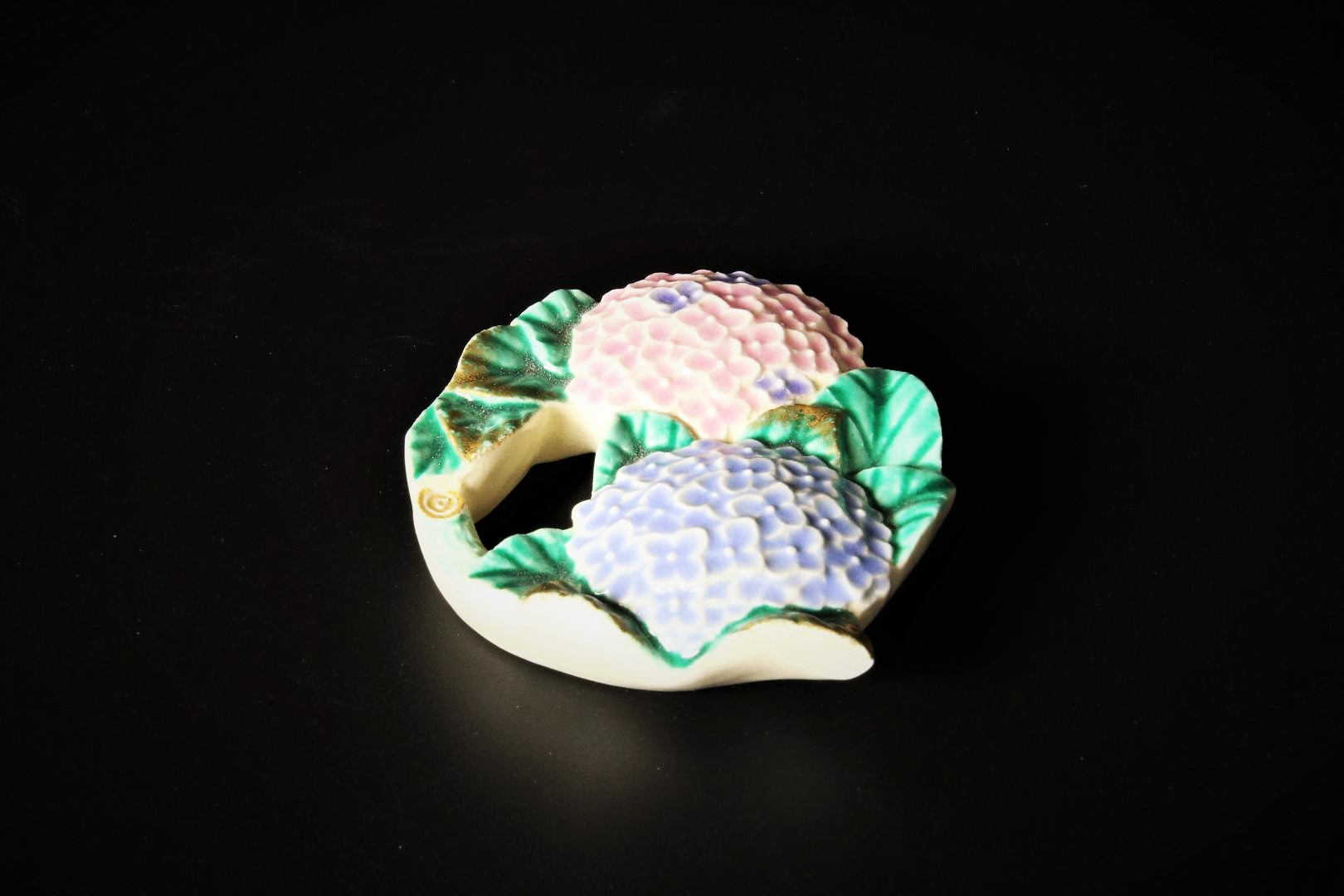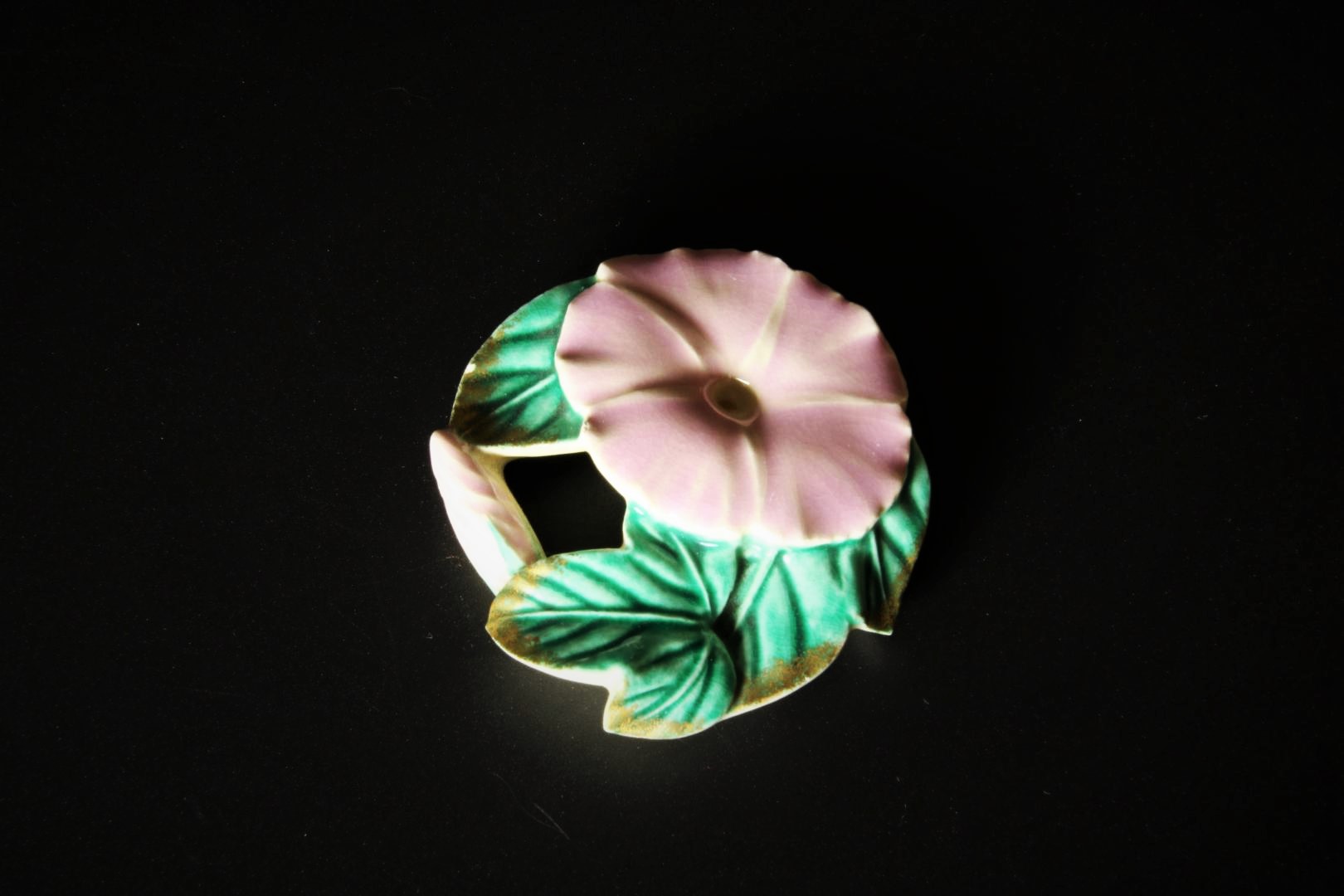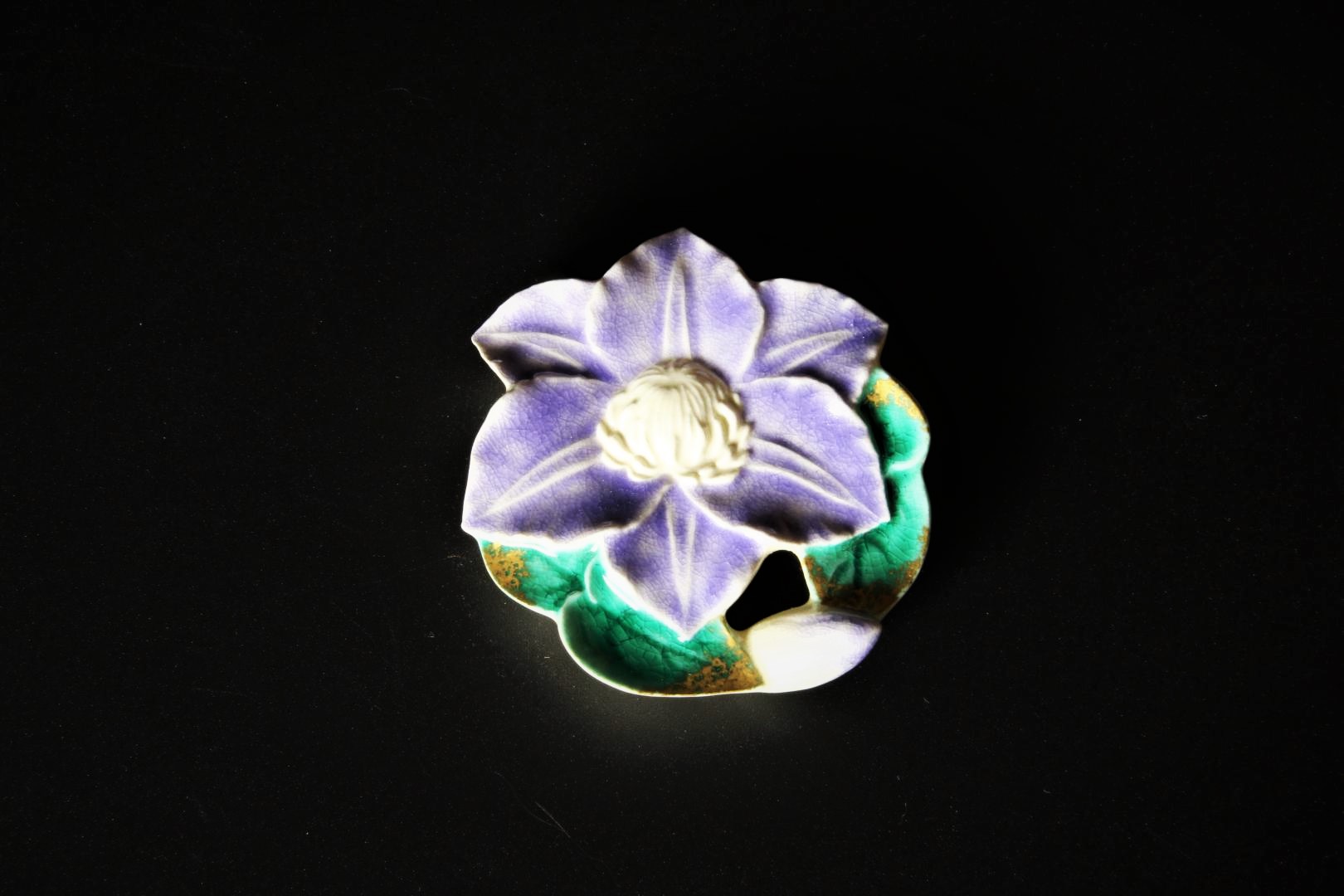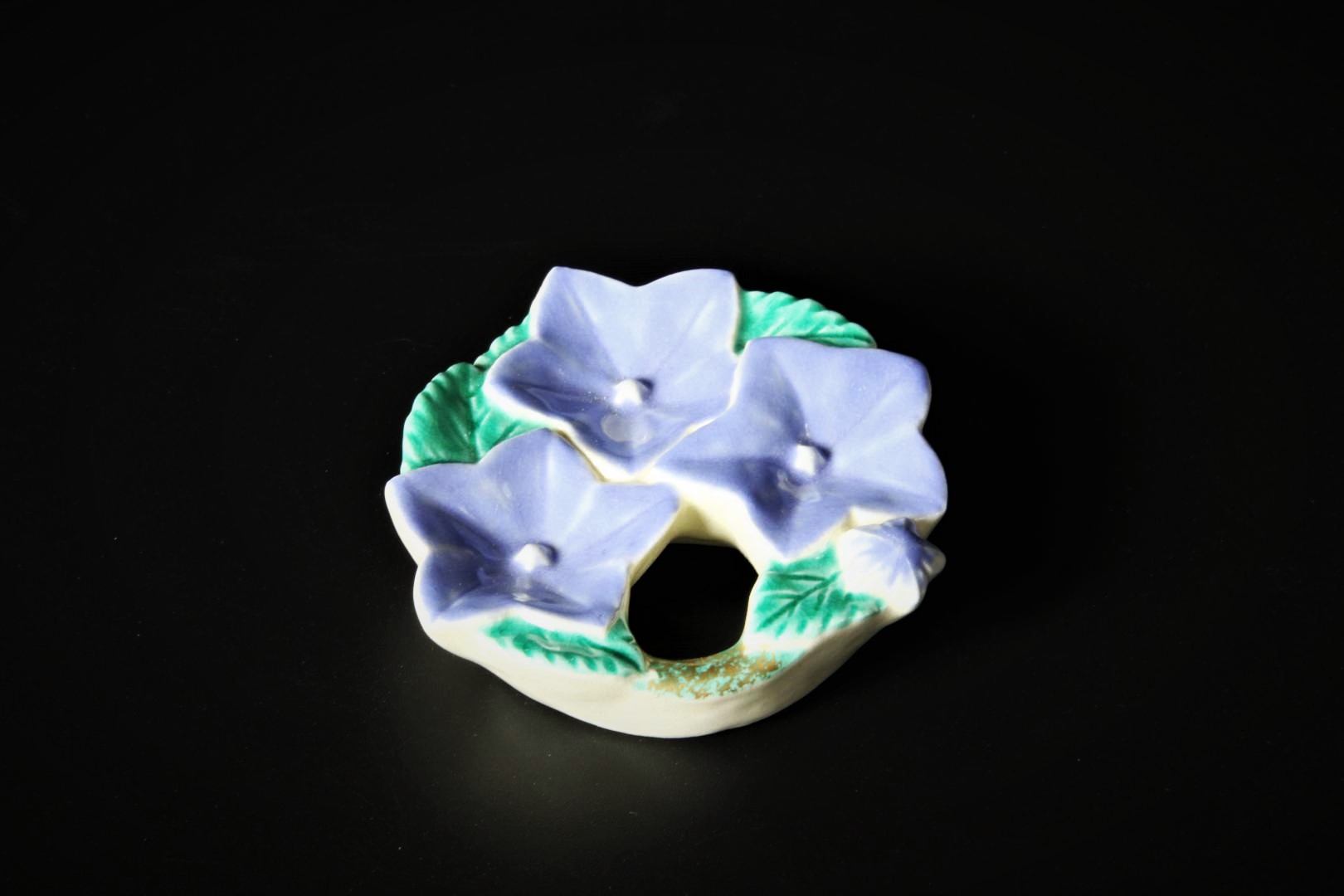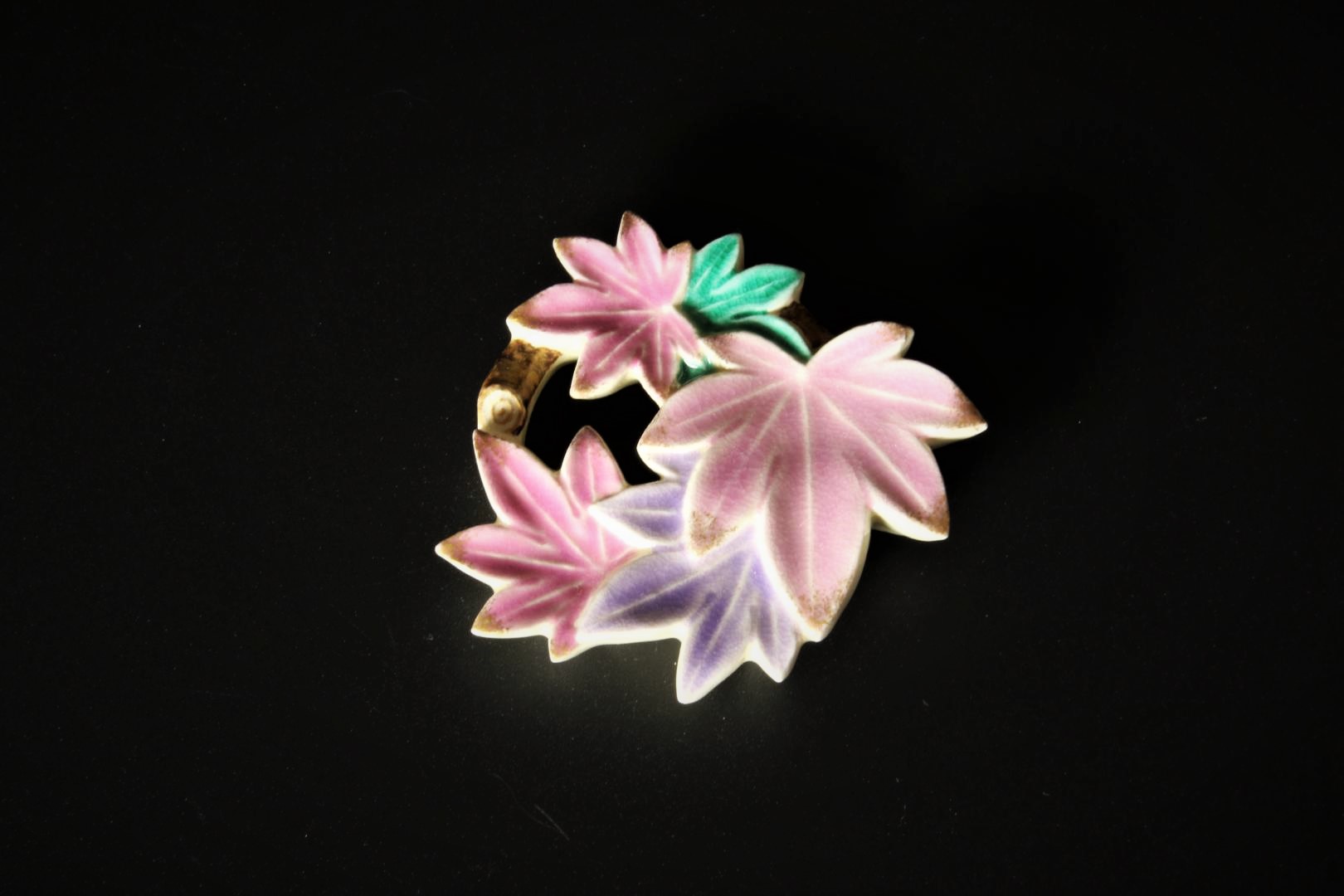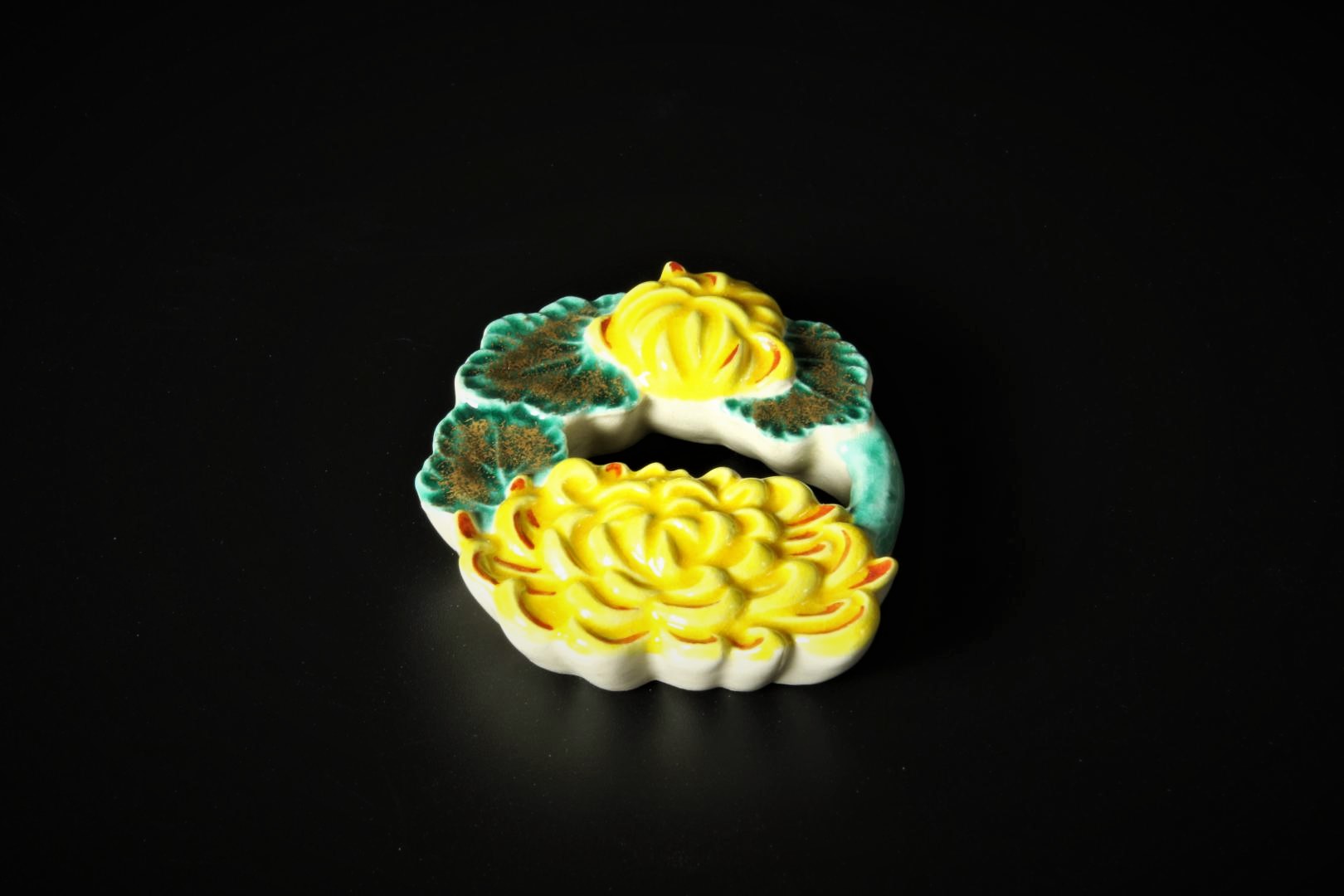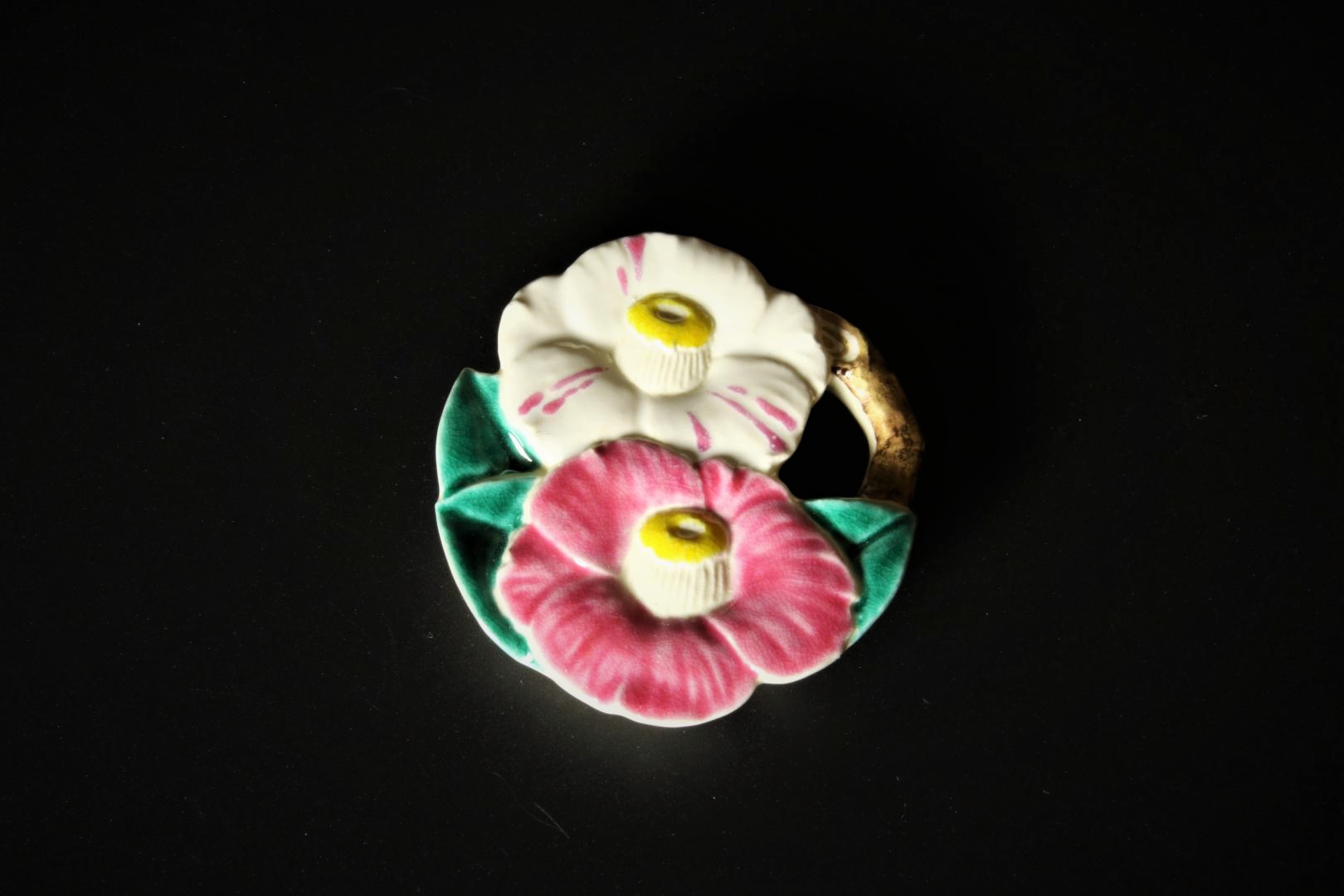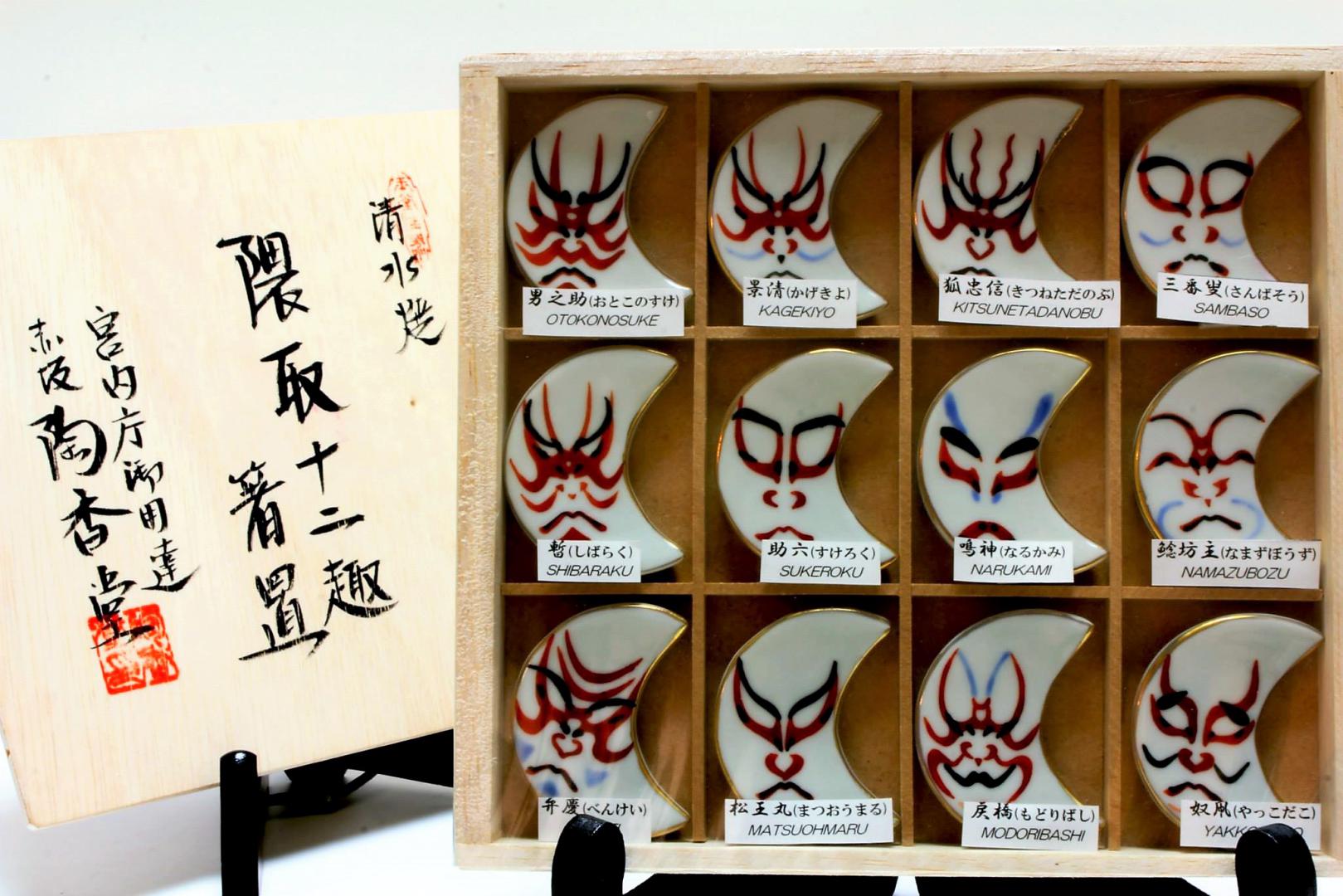 Kiyomizu-yaki_hashioki_5b
159a313f1c3f58_QPEGMKNHLOFJI.jpeg
Although its body is small, Hashioki is an important piece of Japanese tableware. Its various colors and designs are used as a decorative accent.
Because Hashioki is not as expensive as other types of tableware, it is easy to create your collection and enjoy different designs.
Tokodo has a 12-set of Hashioki with different flowers. We hope you enjoy the variation every month.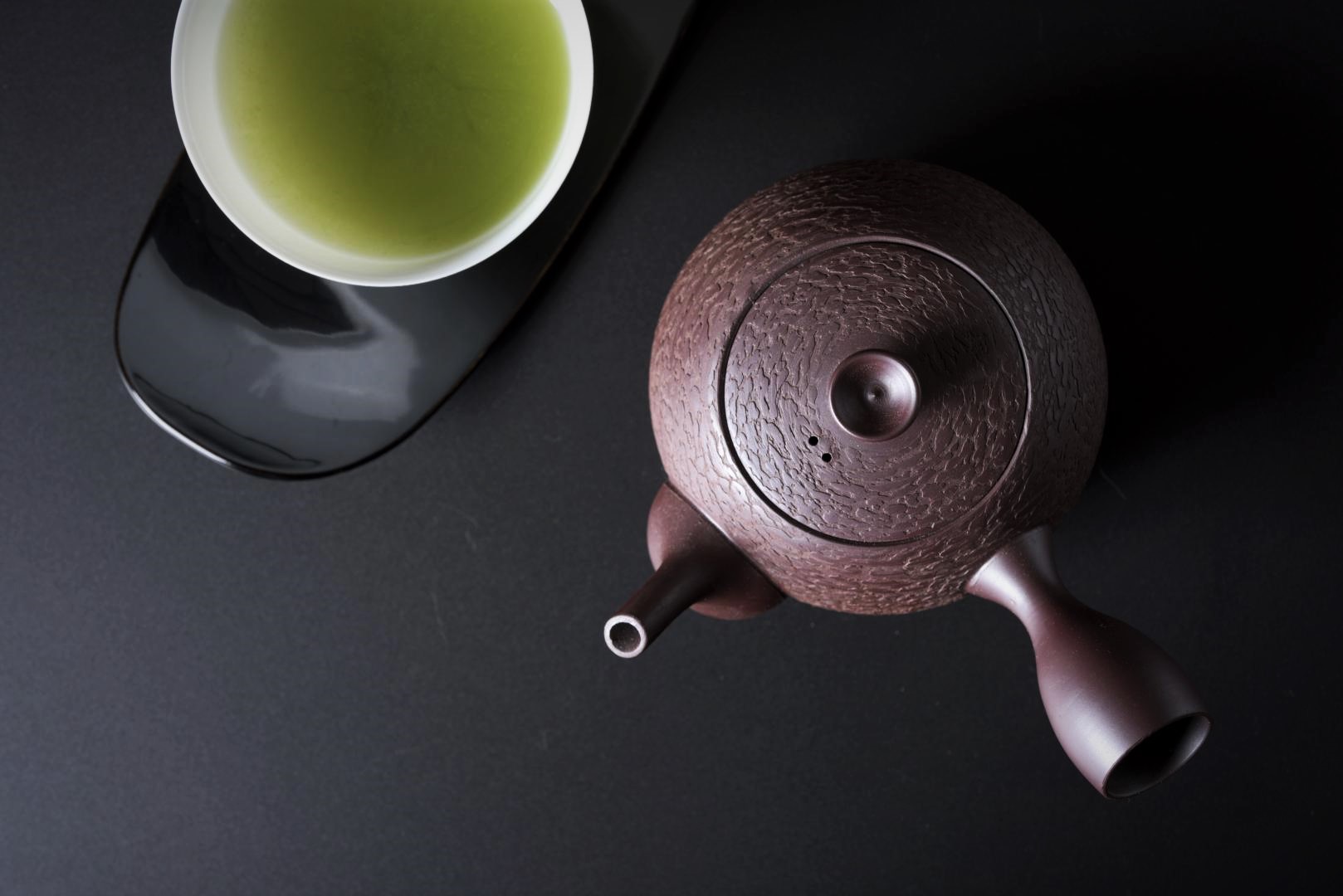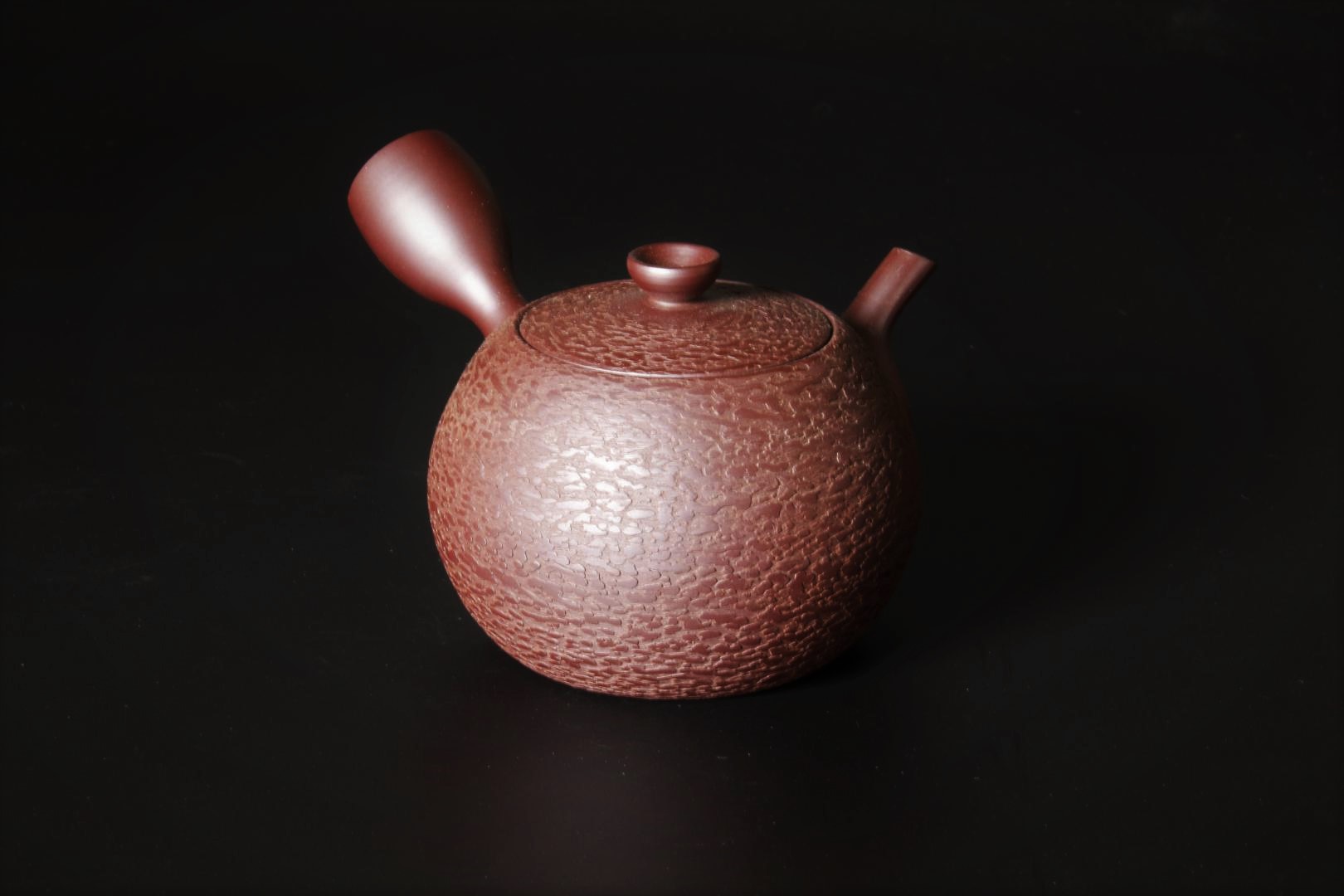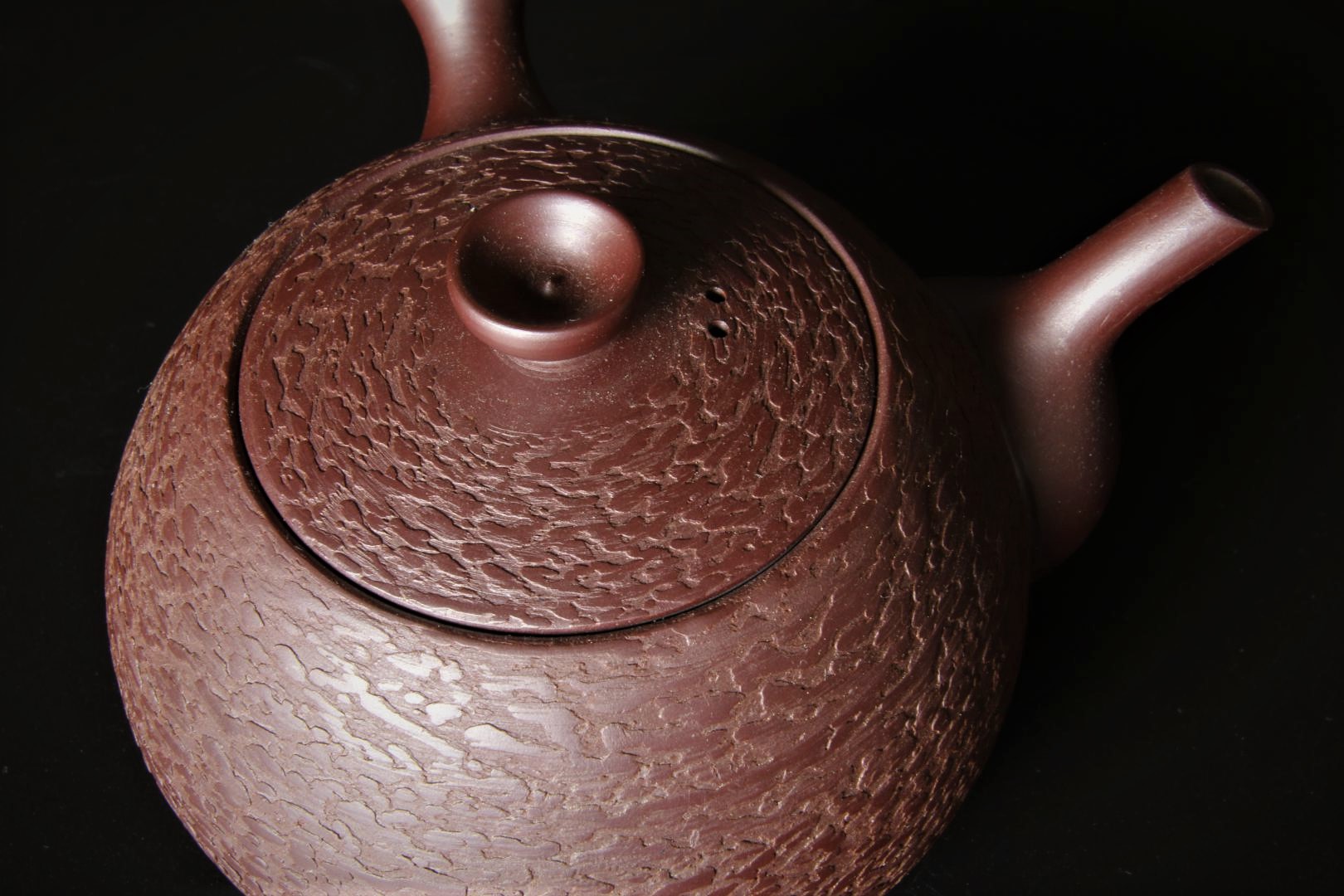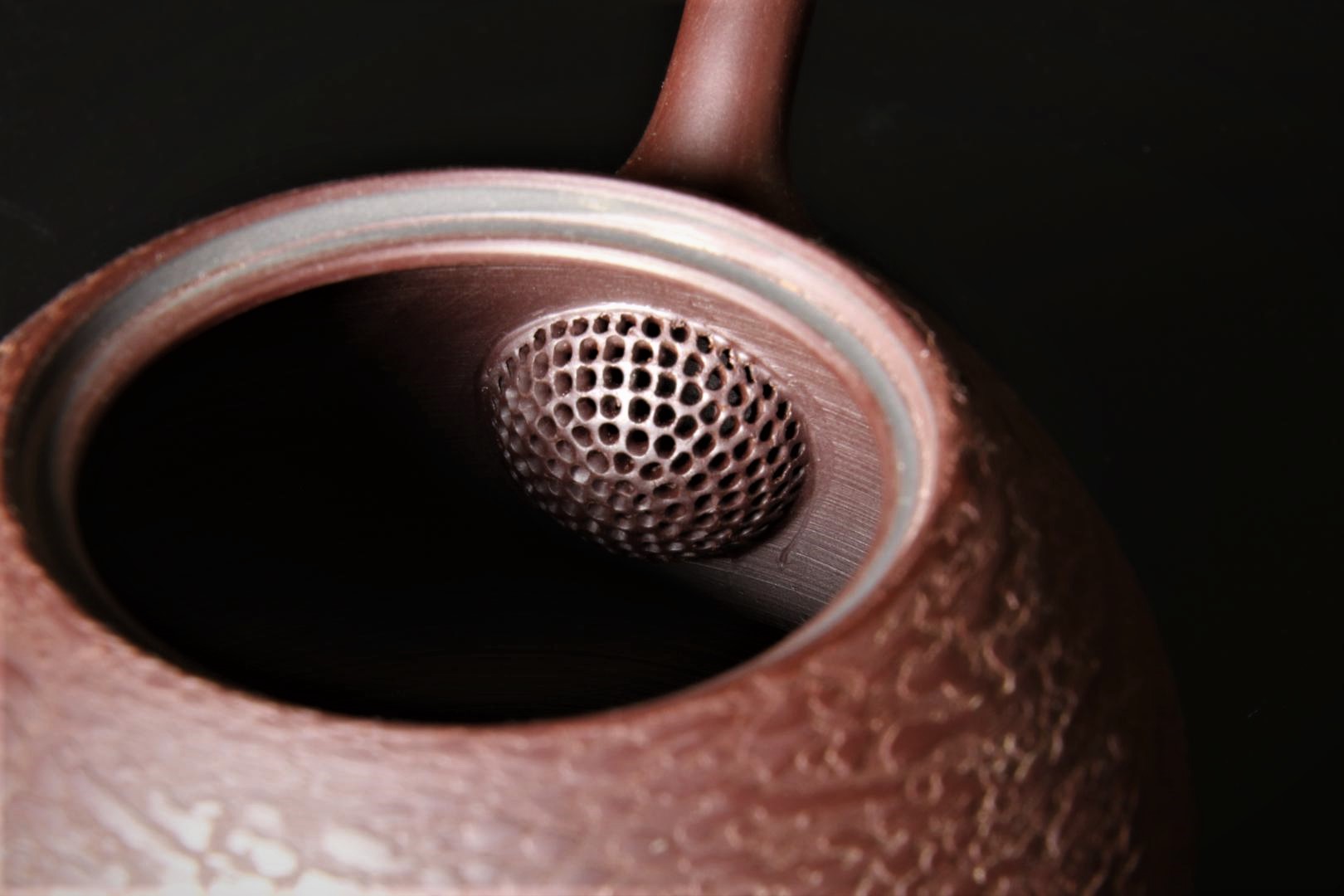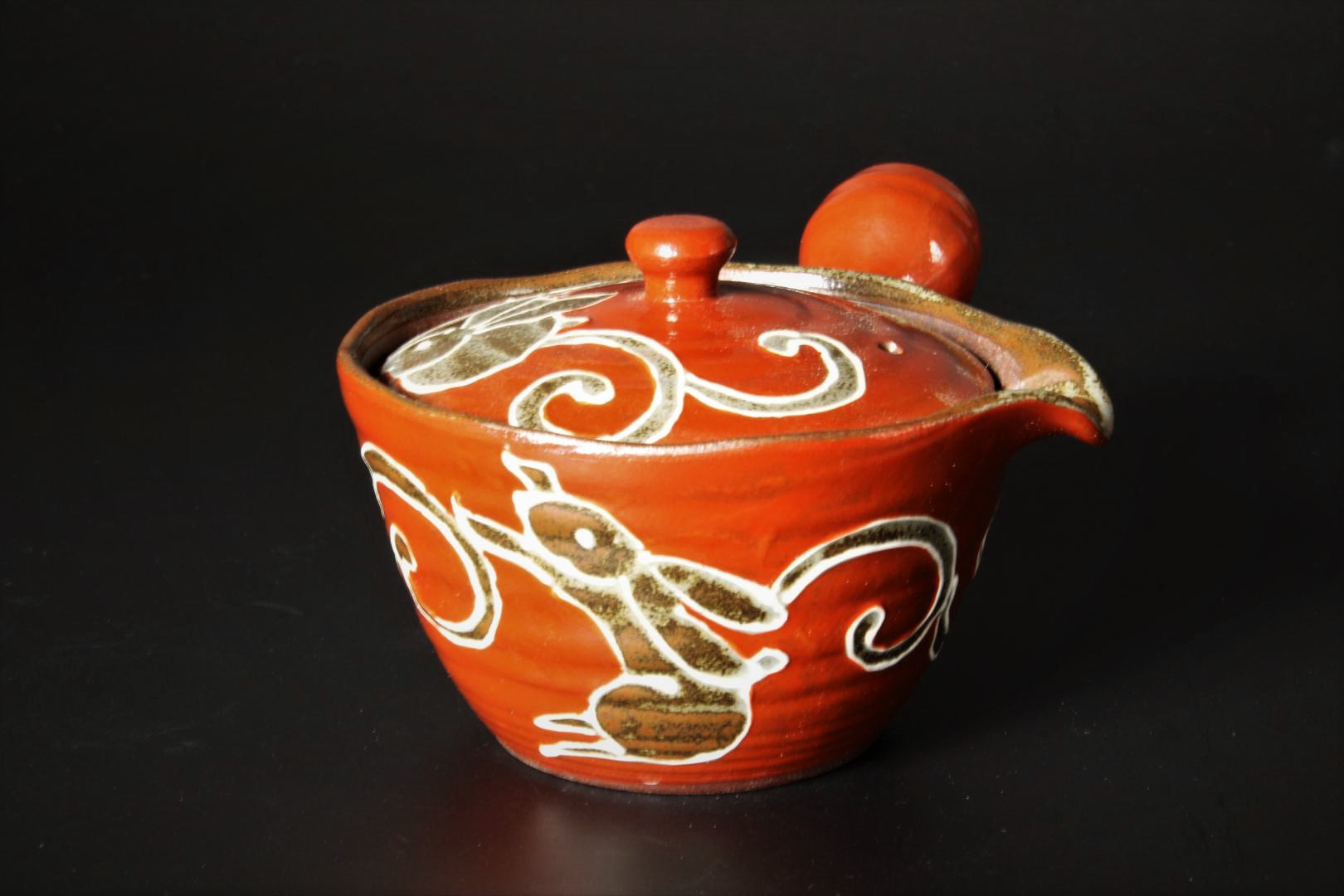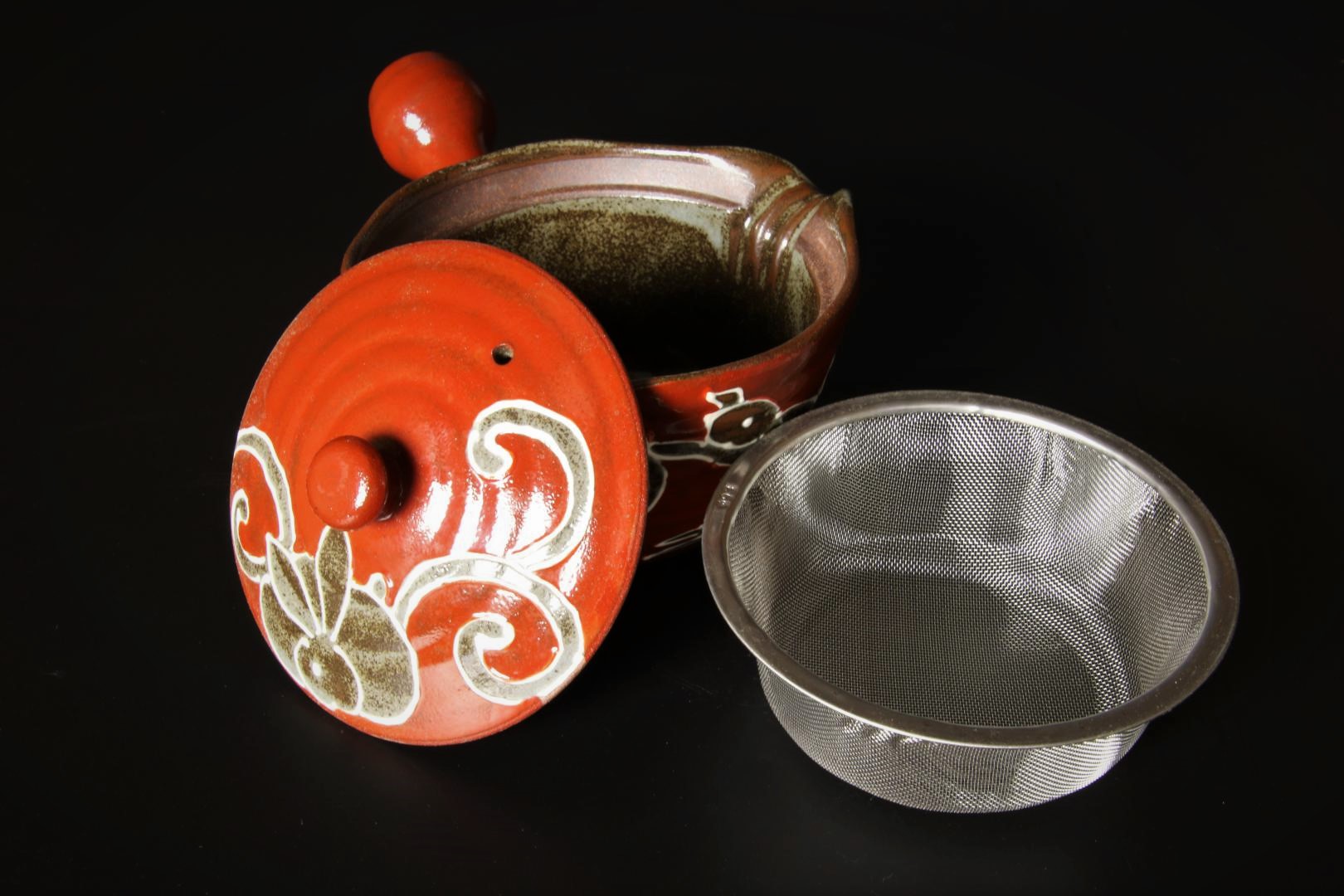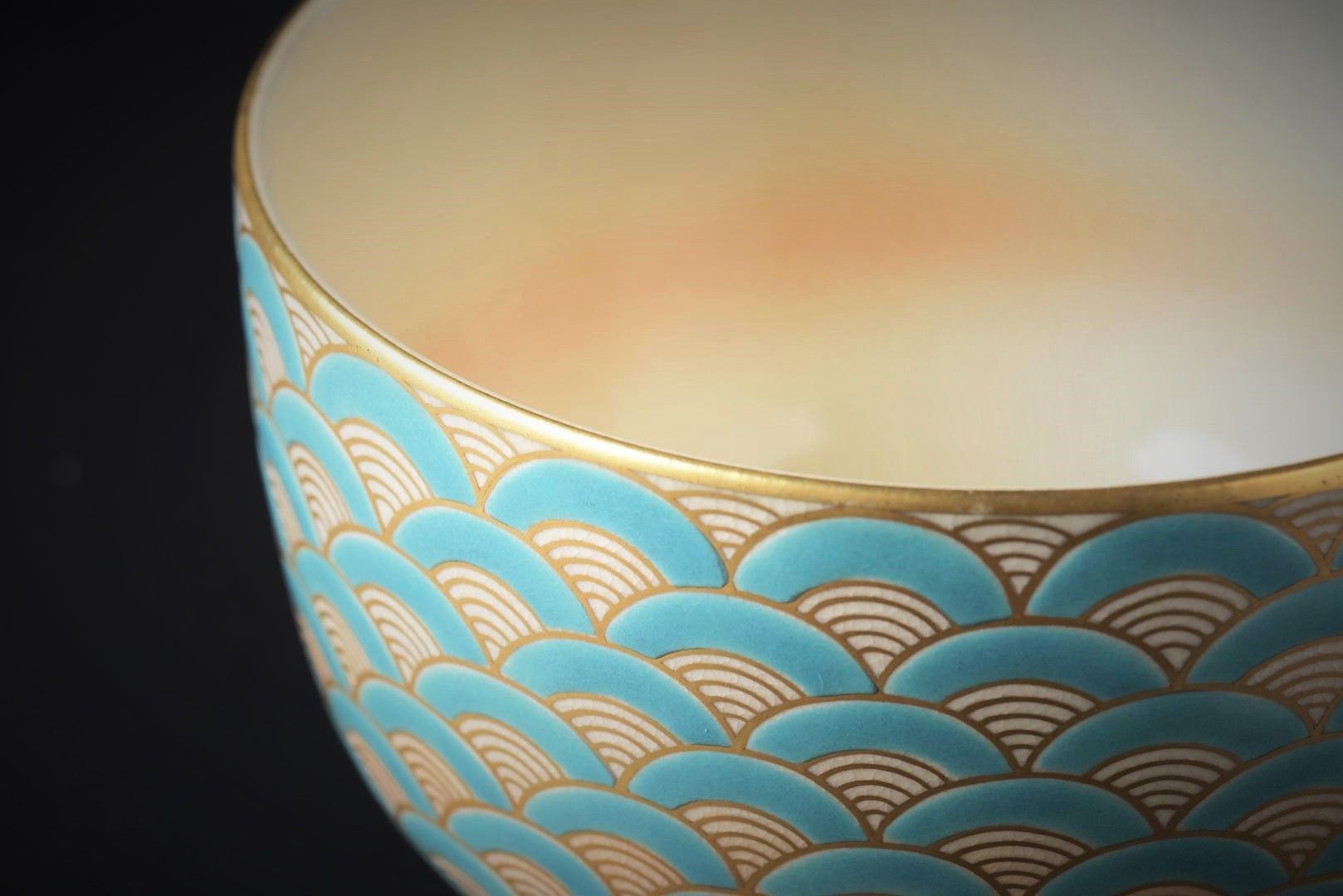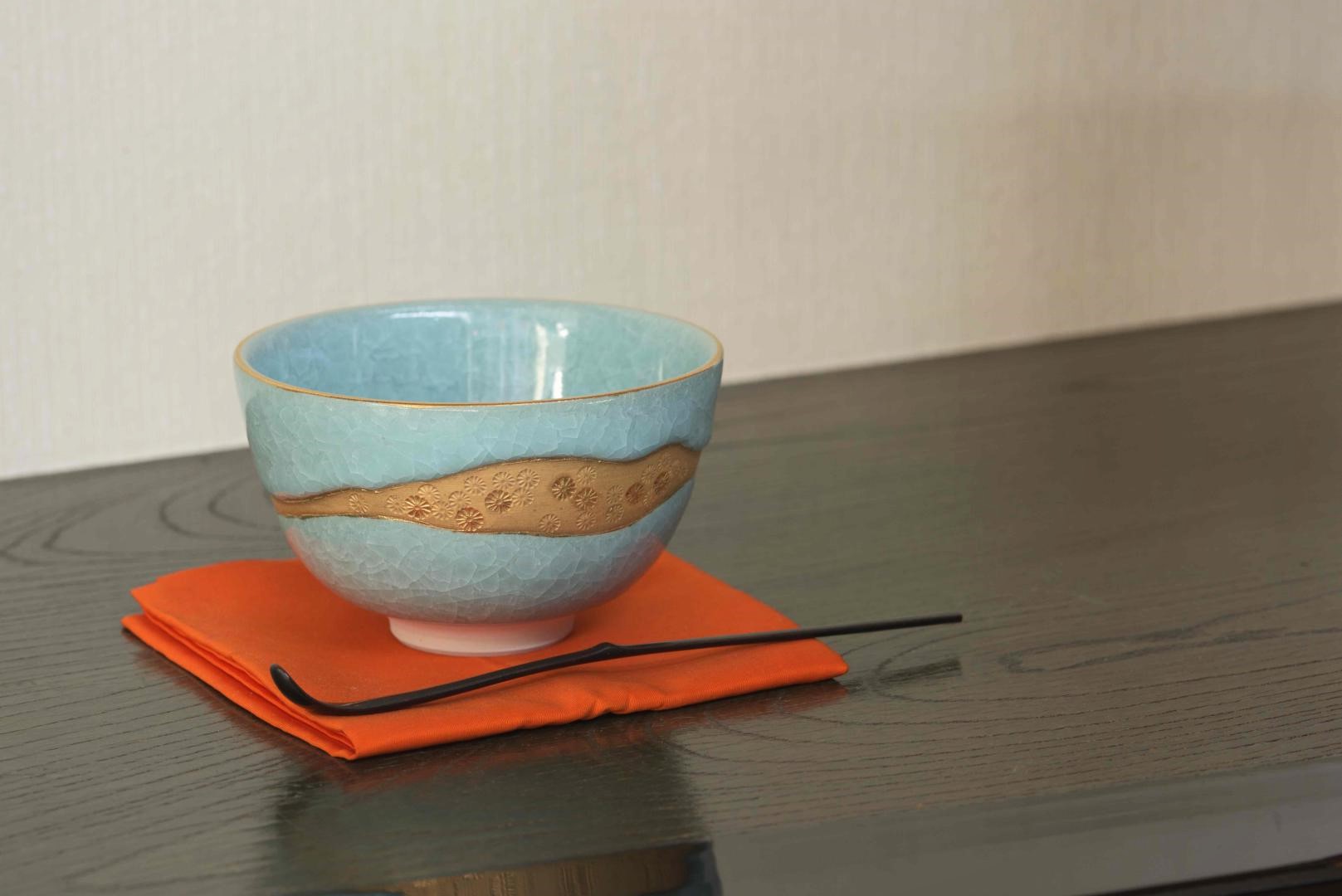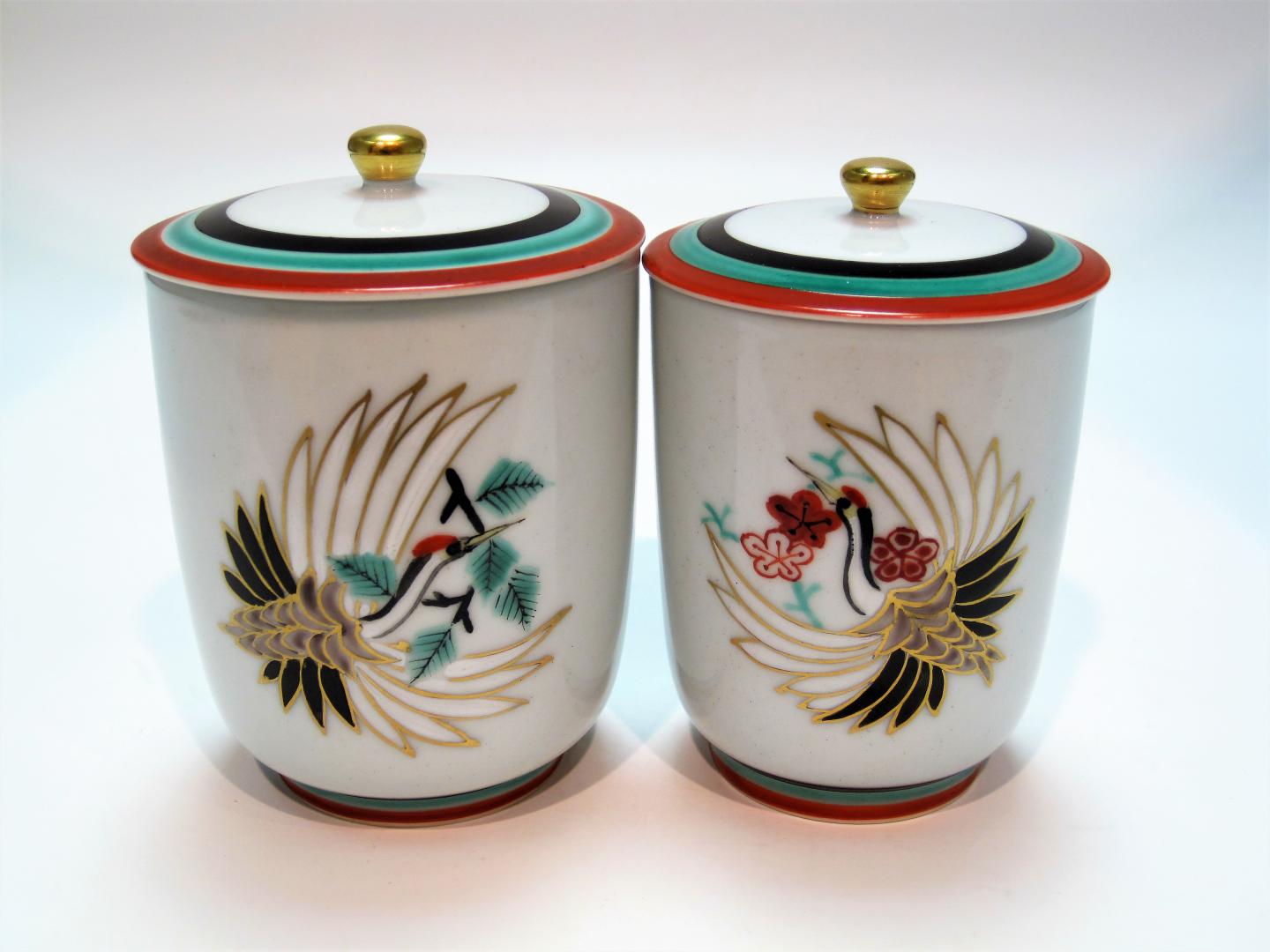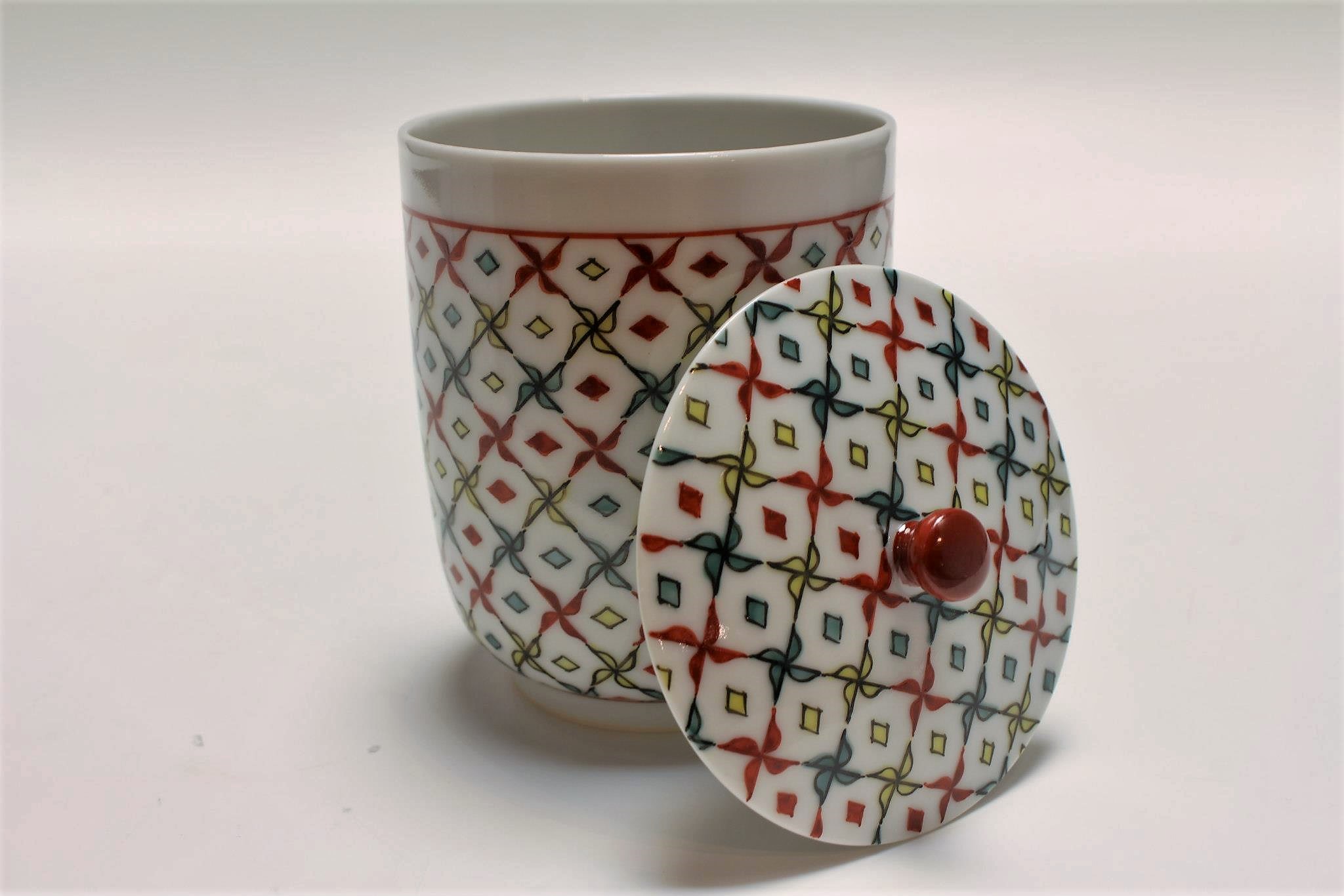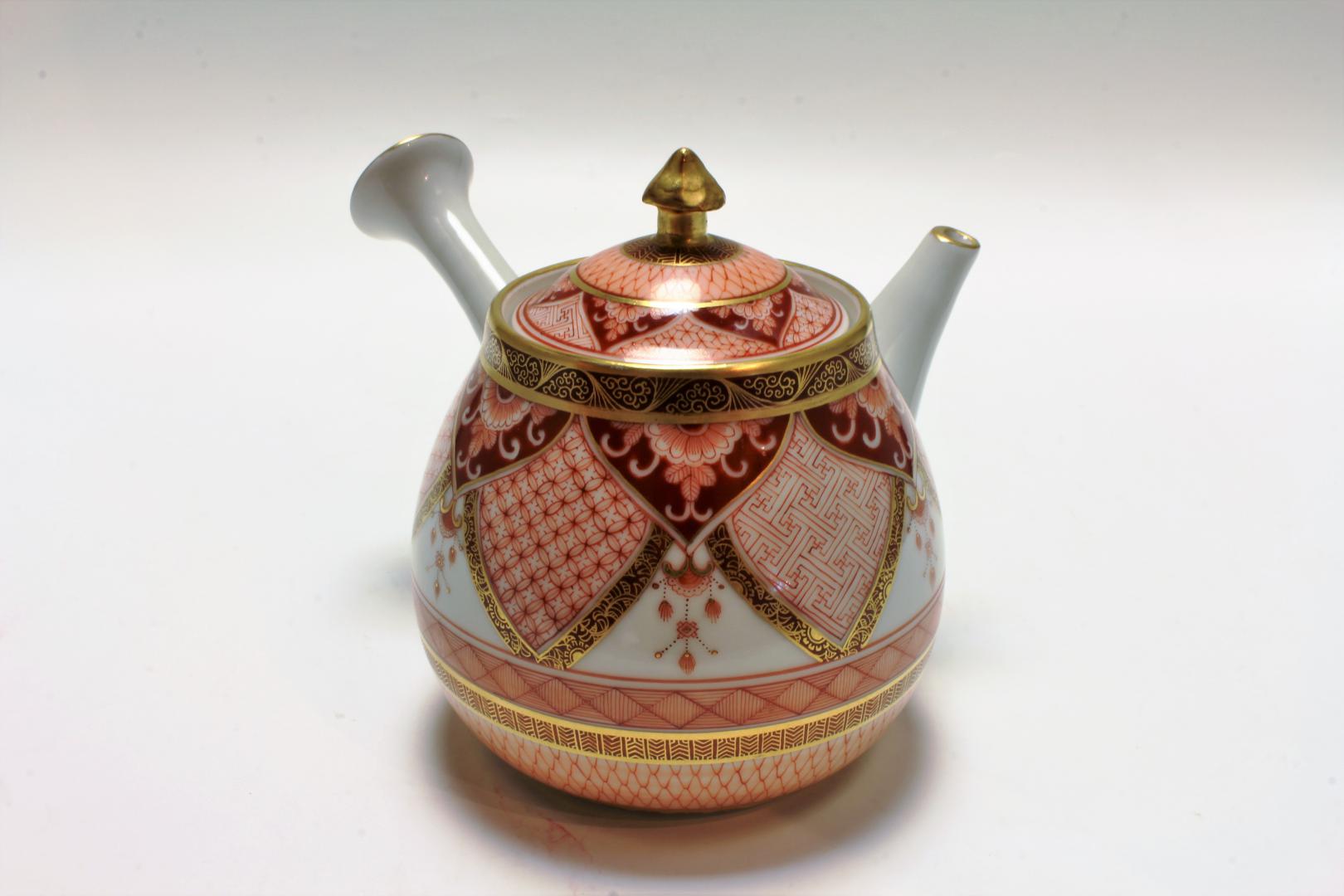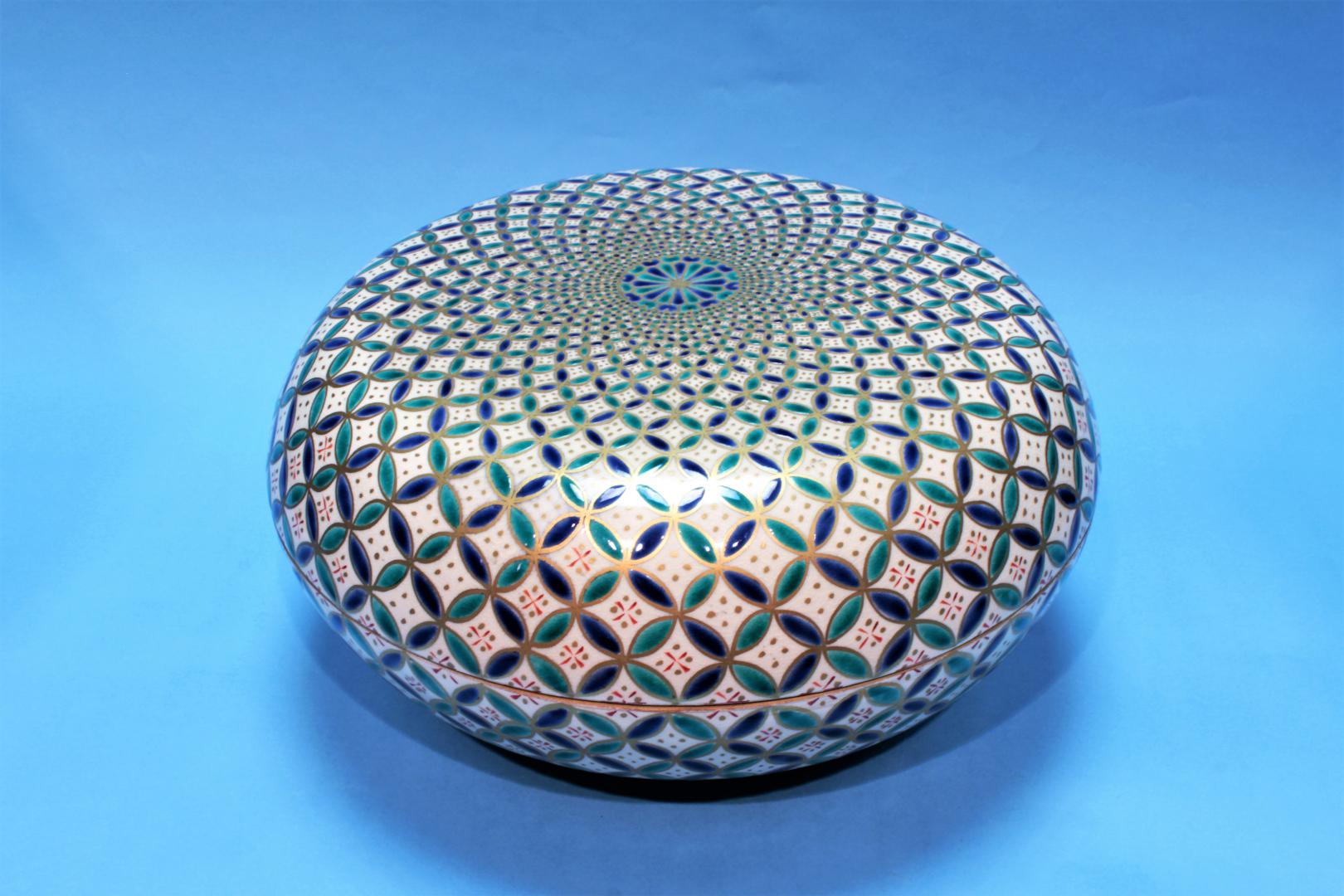 Kiyomizu-yaki_slider181.jpeg
Choose the Chaki that matches your tea. The material of the Chaki can be porcelain or pottery. The porcelain type is best for Gyokuro (refined top-grade green tea) and Sencha (middle-grade green tea) to best enjoy the color of the tea because the inside of porcelain Chaki is typically clean white. On the other hand, the pottery type can retain heat best. The color and design of pottery Chaki is a warm style. For those reasons pottery Chaki is often used for warm tea such as Bancha (coarse green tea) and Hojicha (roasted green tea).
Cha-wan (tea bowl) can be divided into three categories: Kumidashi, Tsutsu, and Futatsuki. Kumidashi is shorter than the other two. It has a wide opening to increase the aroma of the tea. Tsutsu ja-wan, also called Yunomi ja-wan, is a taller and it can retain heat. Futatsuki cha-wan has a cover. It is usually used for guests because it has an elegant appearance. Depending on the type of tea and the occasion, please try and enjoy different type of Chaki.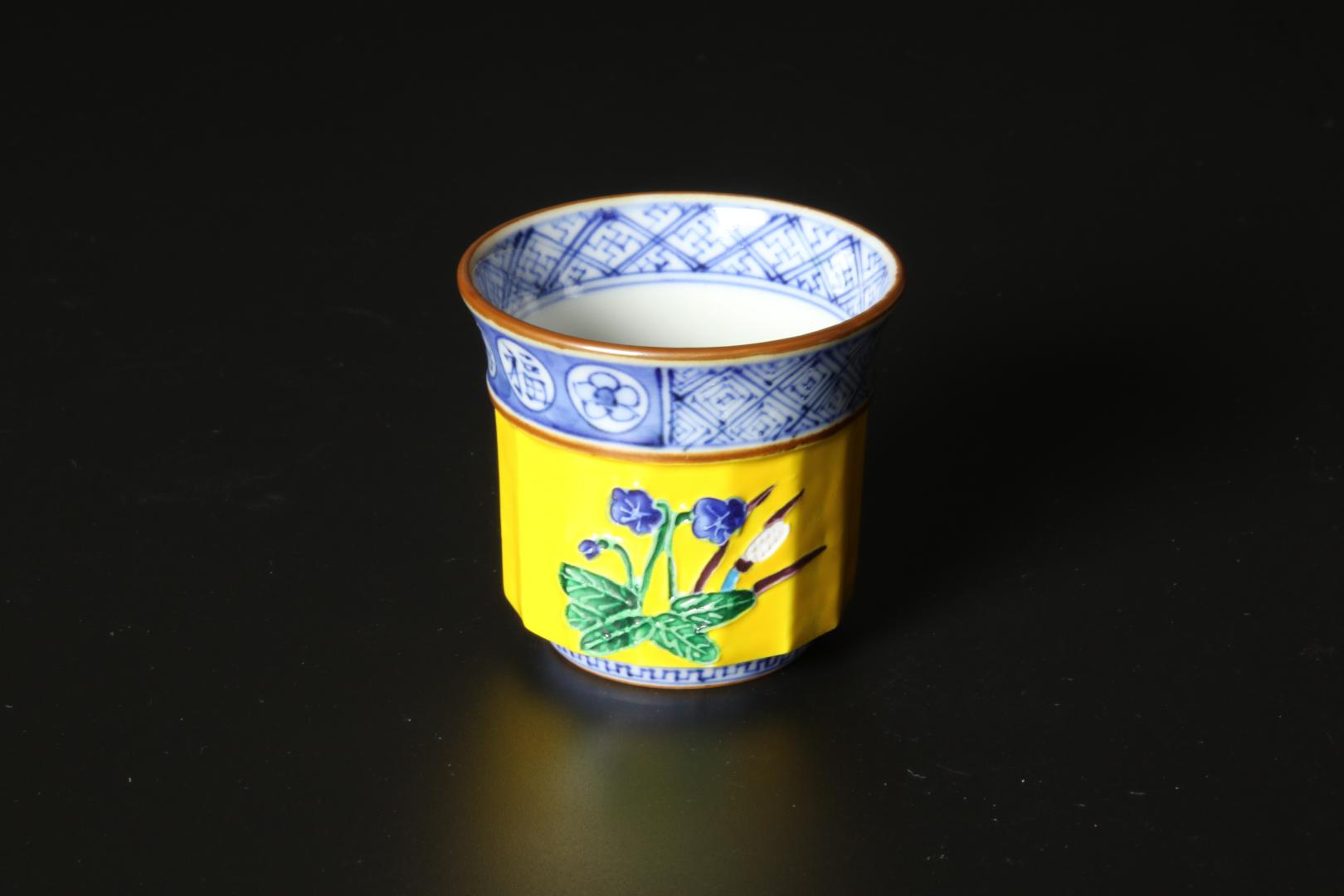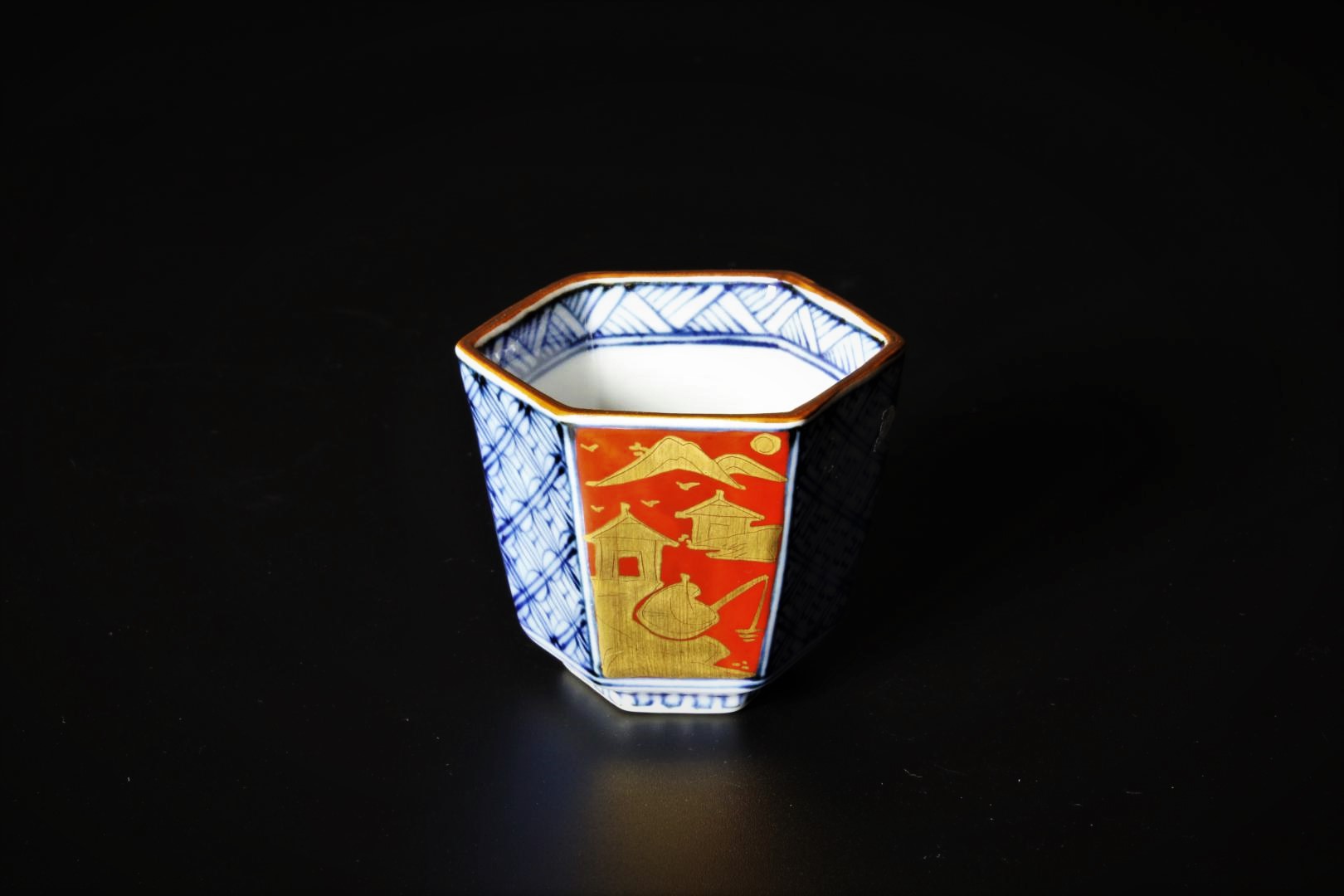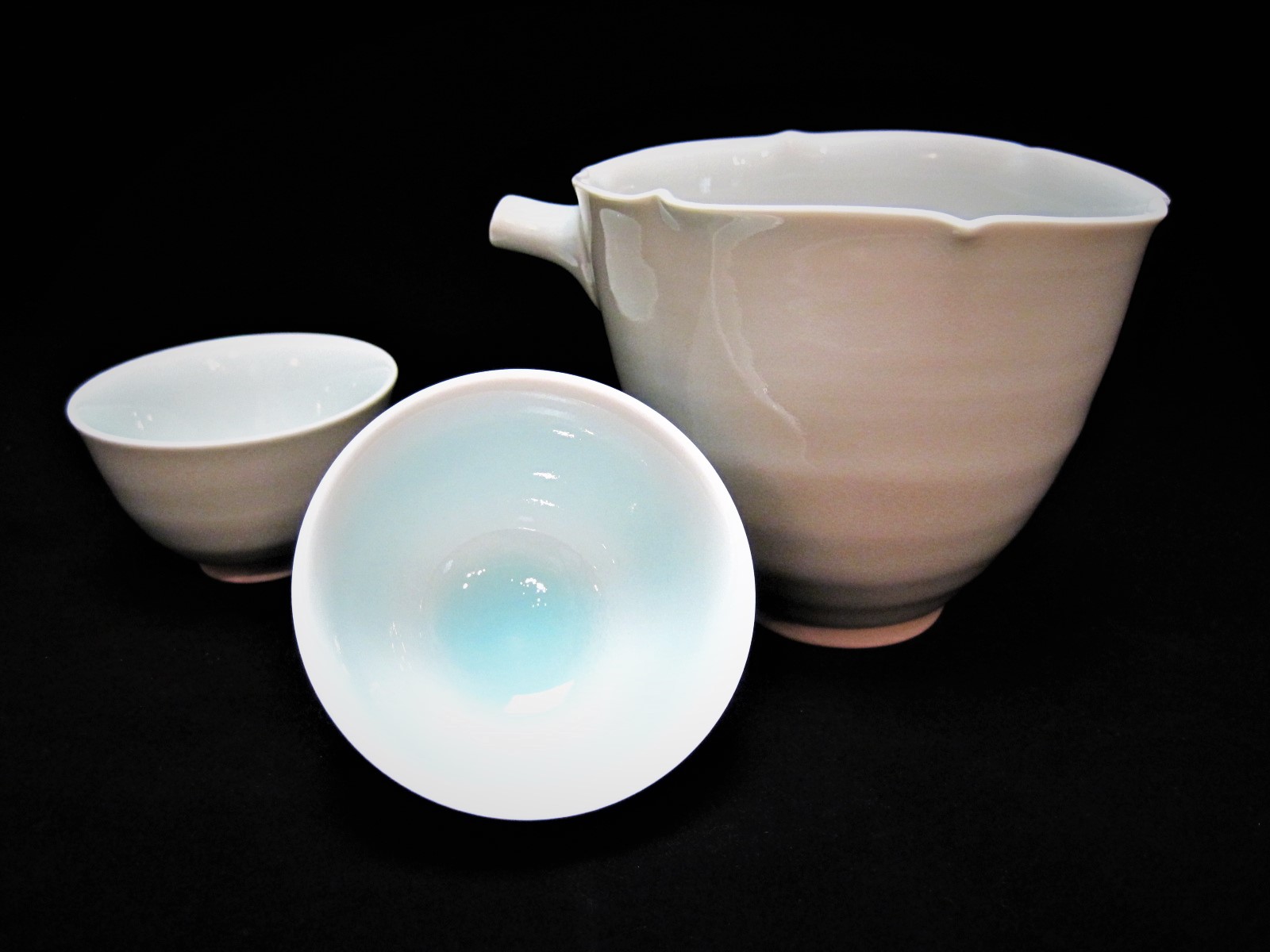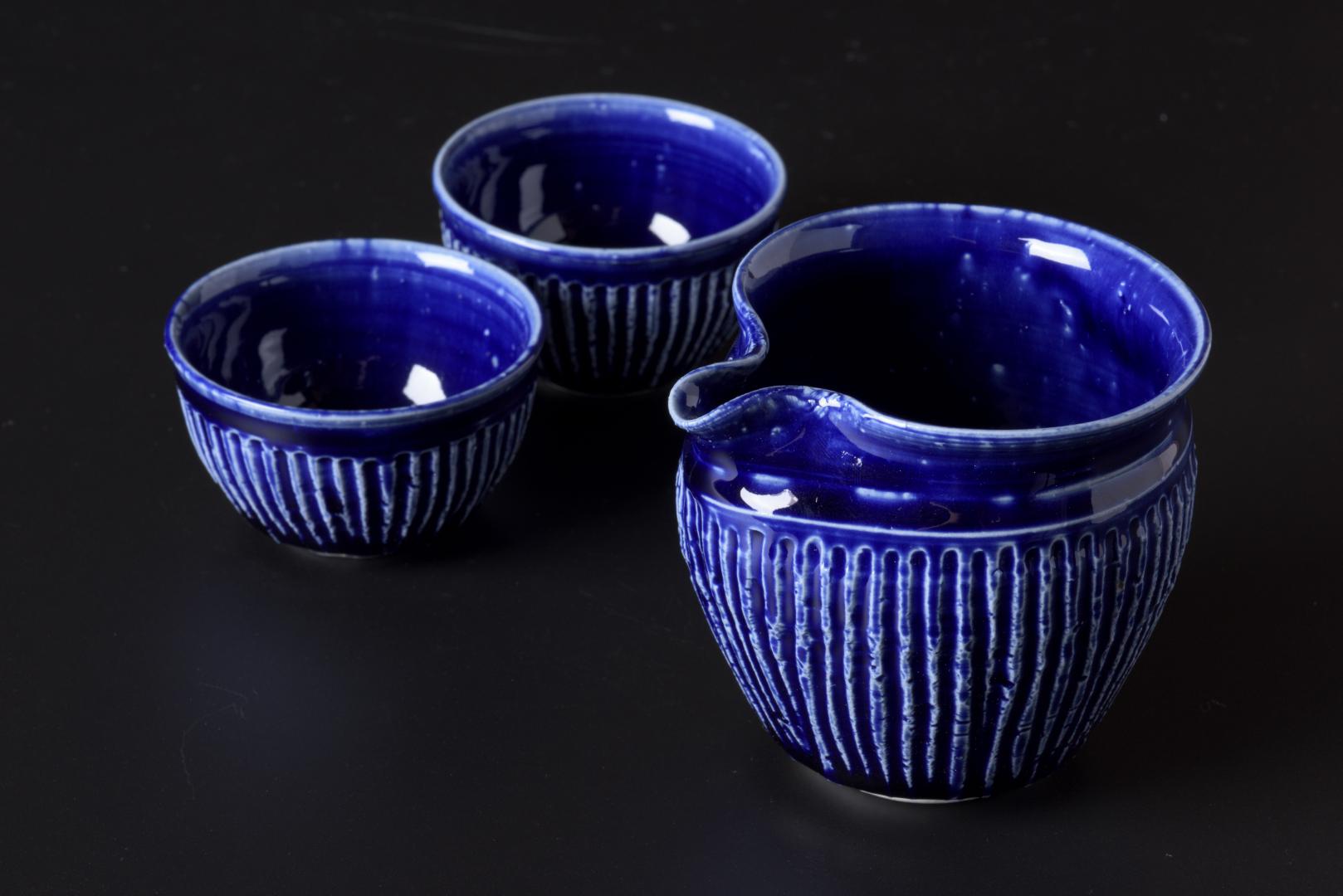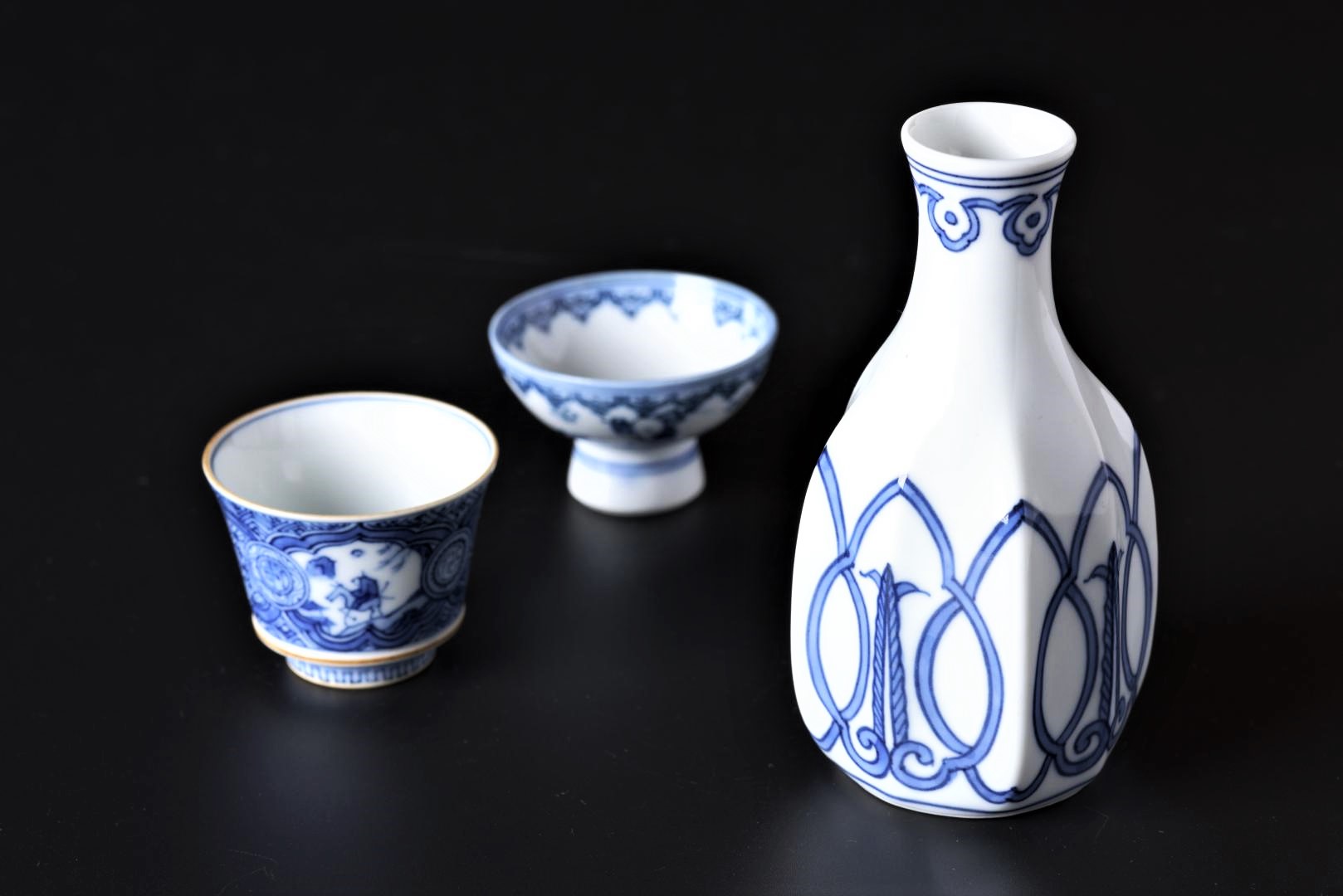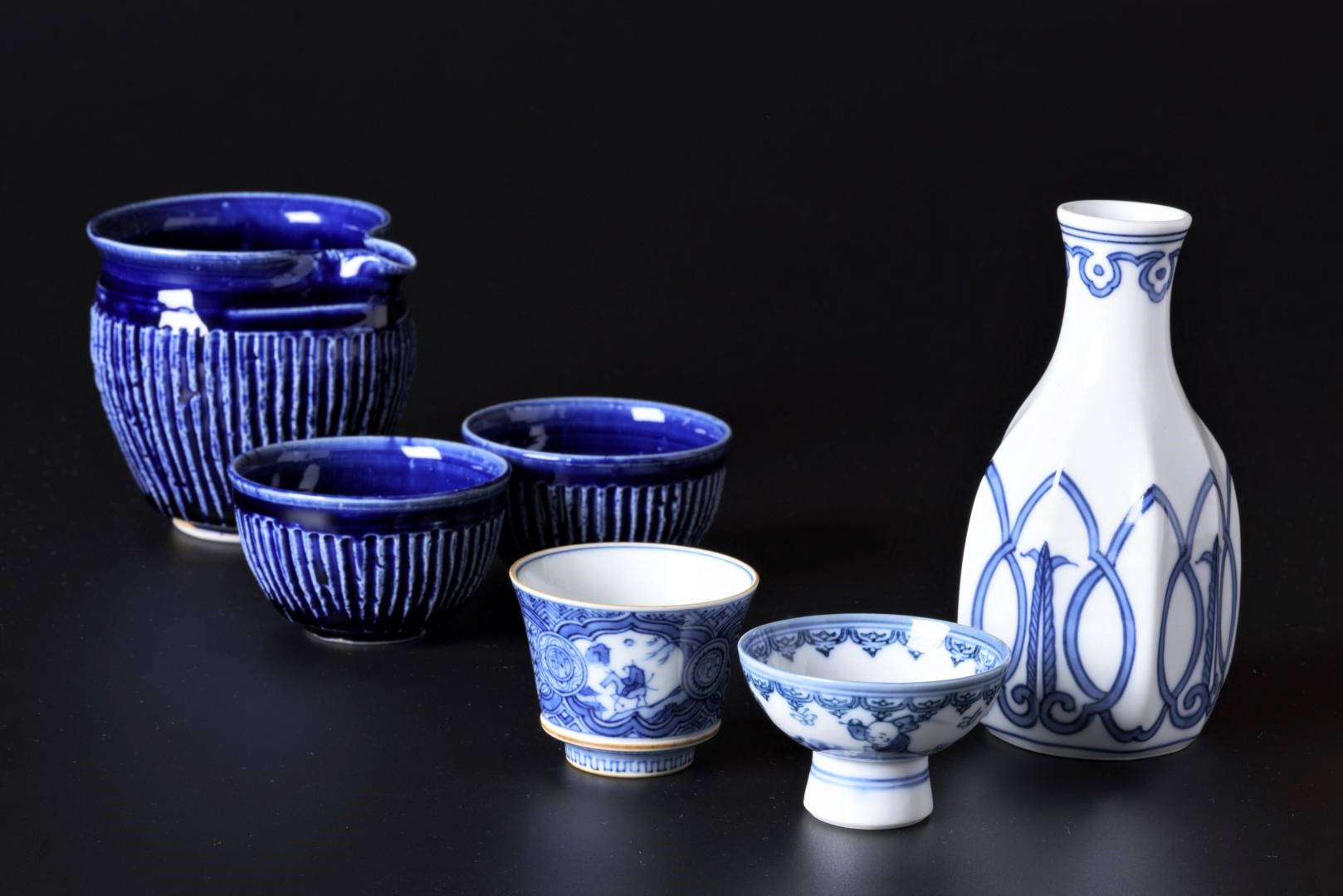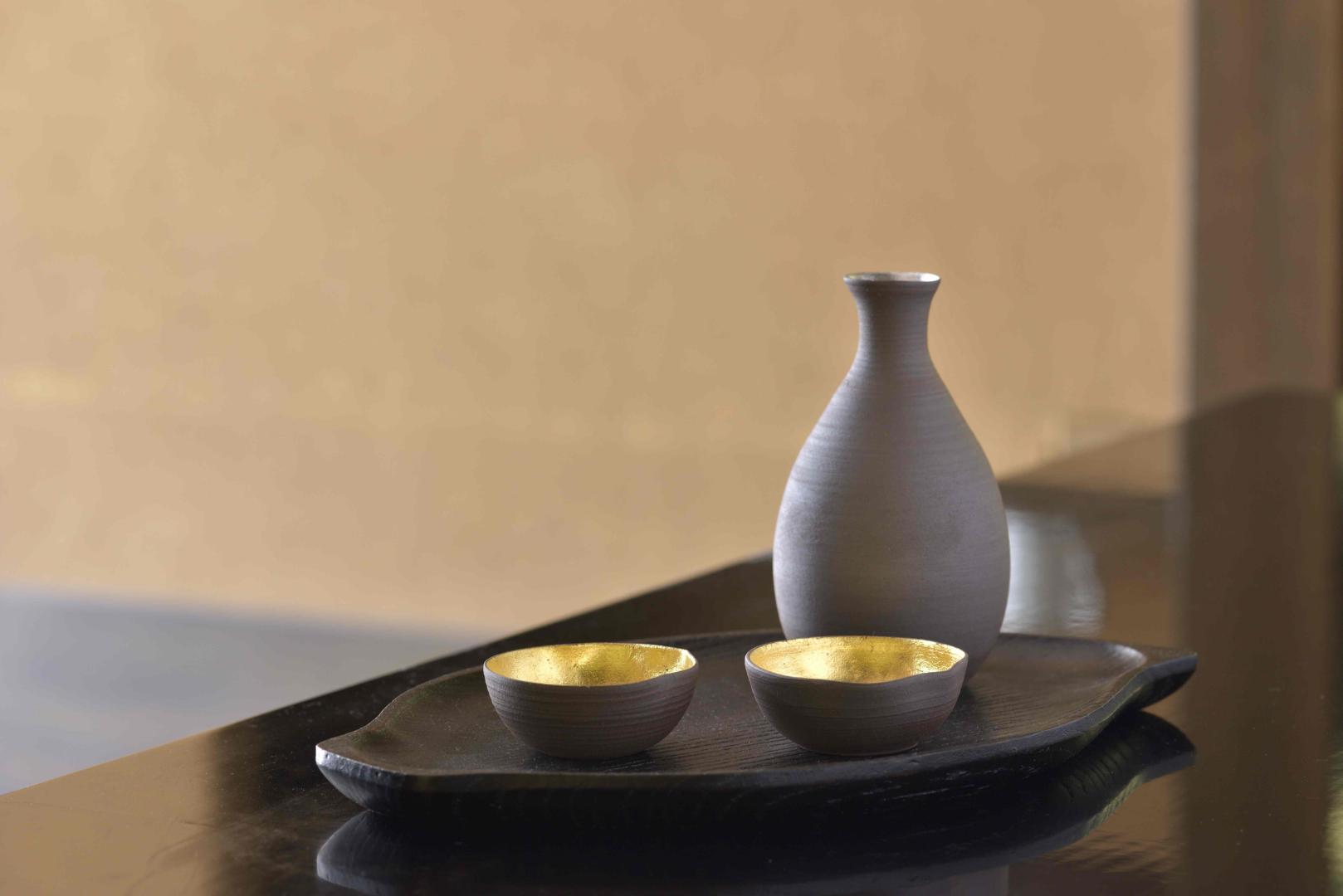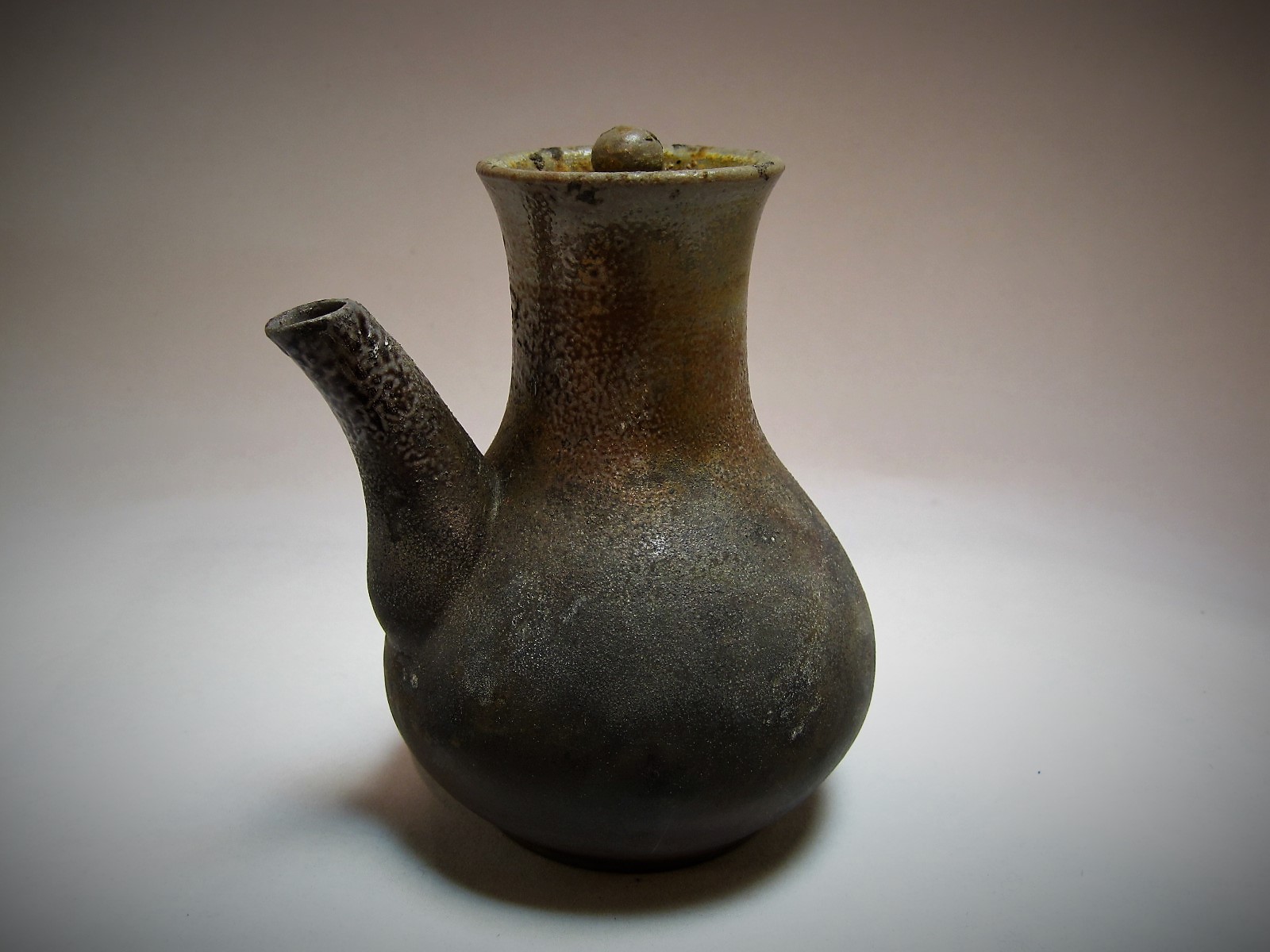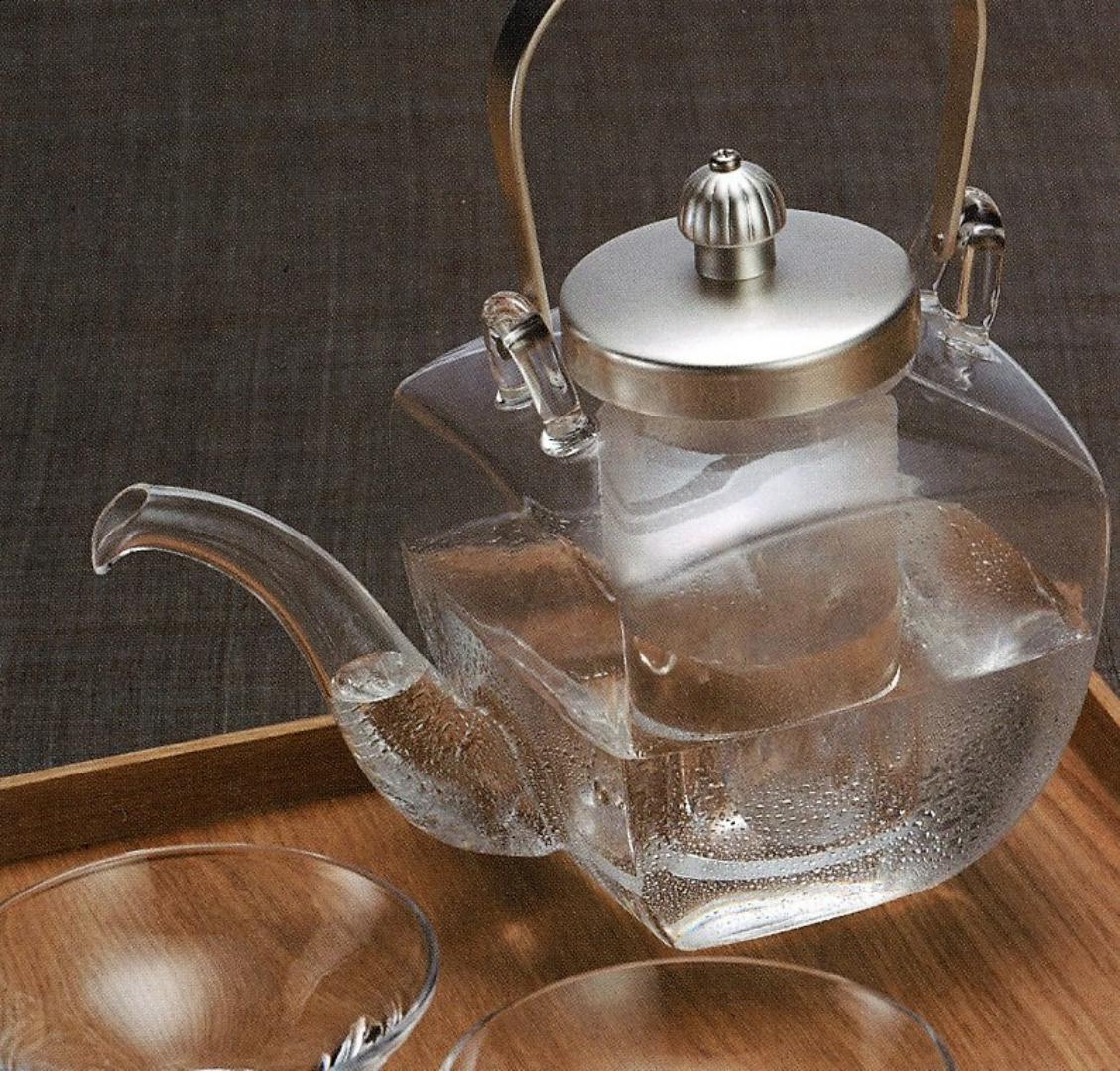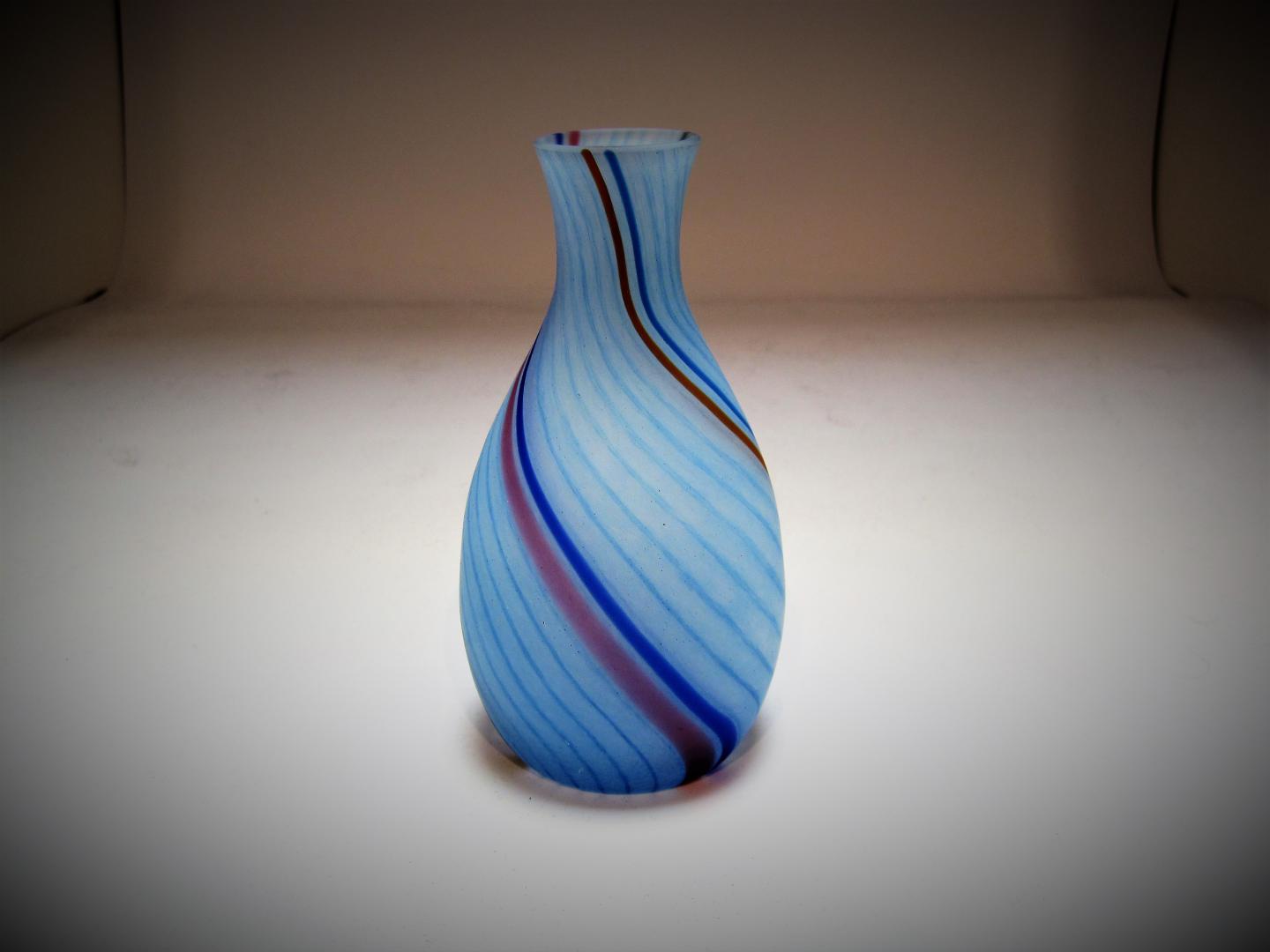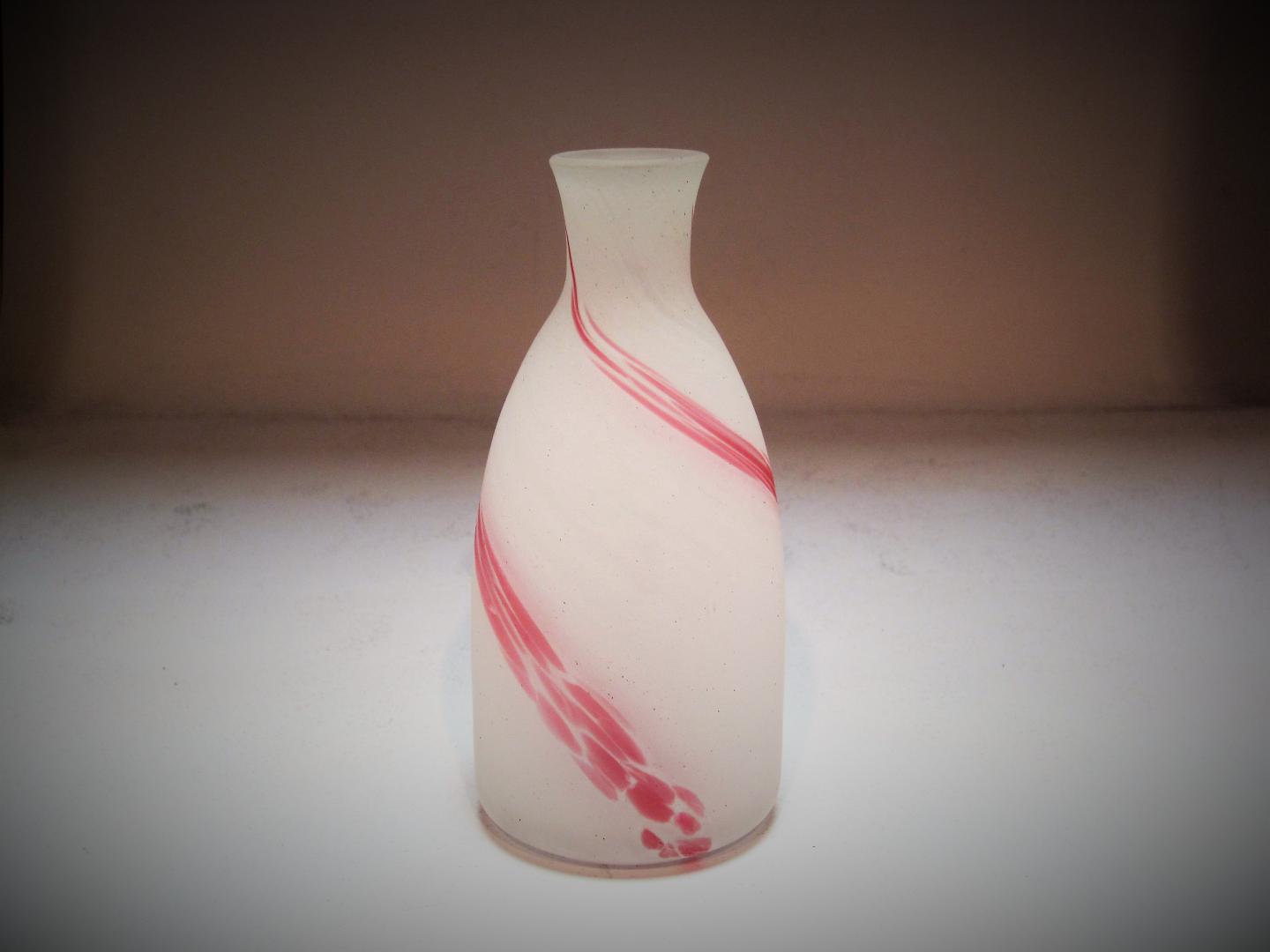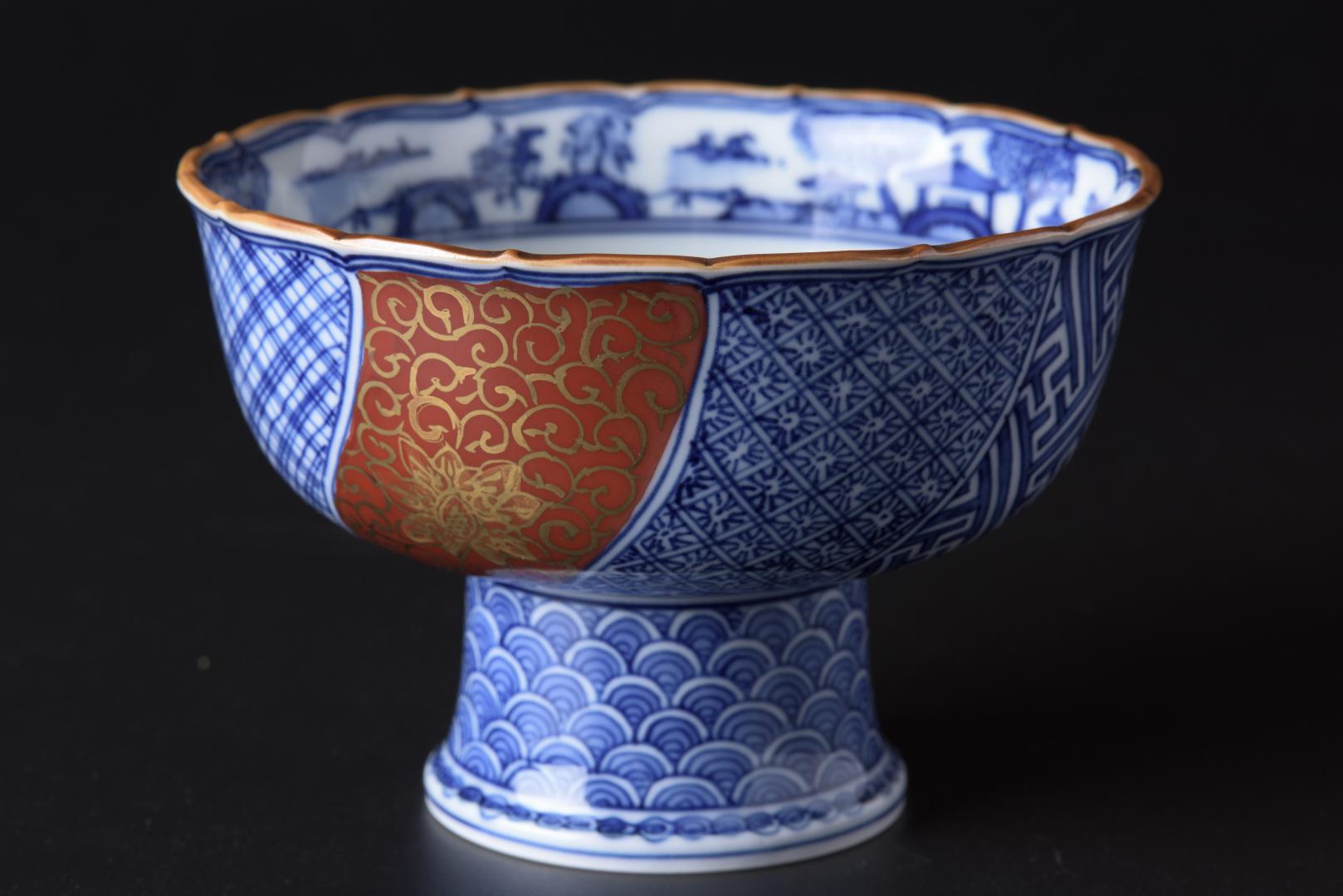 Kiyomizu-yaki_slider45.jpeg
Syuki (Sake Sets) can be divided into three categories: Tokkuri/Katakuchi for serving sake; Sakazuki, Guinomi, and Choko for drinking sake; and Chirori/Tanpo to warm up sake. The shape and material can be glass, pottery, porcelain, lacquer ware, or metal.
The different sizes and shapes change the aroma and flavor of the sake. Please try different types of Syuki to enjoy sake in different ways. Quality Syuki will bring your favorite sake to the next level.